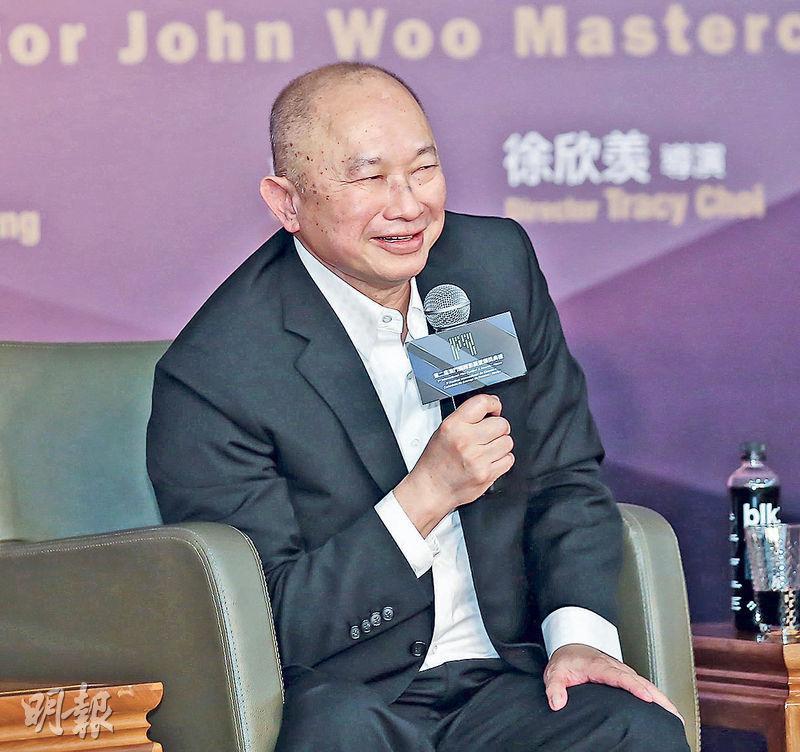 courtesy of mingpao.com
The 2nd Macau International Film Festival and award ceremony held "Director John Woo Master Class" took place on the 4th and attracted over 200 young students and industry insiders from Macau, Hong Kong and the Mainland.
John Woo (Ng Yu Sum) joined the film industry in 1968 and has been in it for over half a century. His rich international vision and deeply influential, individually unique "art of violence" style has caught the attention of many film viewers. At the forum, Director Woo spoke about his journey. The experience was enriching and valuable. He said, "Because in my era I didn't have film classes to study at. My family was poor as well. So I could only borrow books to learn film theories from the library. However often I would forget to return the books. Everyone please don't follow my lead."
This master class was open to the public, thus it was a rare opportunity and had no empty seat. The theme of the master class was "Cross border survival and creative sharing". Director woo first shared his over 50 years of rich film production experience with the audience, from A BETTER TOMORROW to FACE/OFF, MISSION IMPOSSIBLE 2, RED CLIFF and the latest MANHUNT and talked about creative technique and different market means of survival.
Later Director Woo and two new Macau directors Tracy Choi Yan Sin and Chan Ka Keung conversed, discussed young people's international ideas and examined current film's actual market impact -- one of the important theme of this film festival's focus on cultivating the film industry's younger generation. The forum also had a question and answer segment at the end. Director Woo generously revealed to the audience that his next film will be shot in the U.S. The subject would be a "female killer".