courtesy of on.cc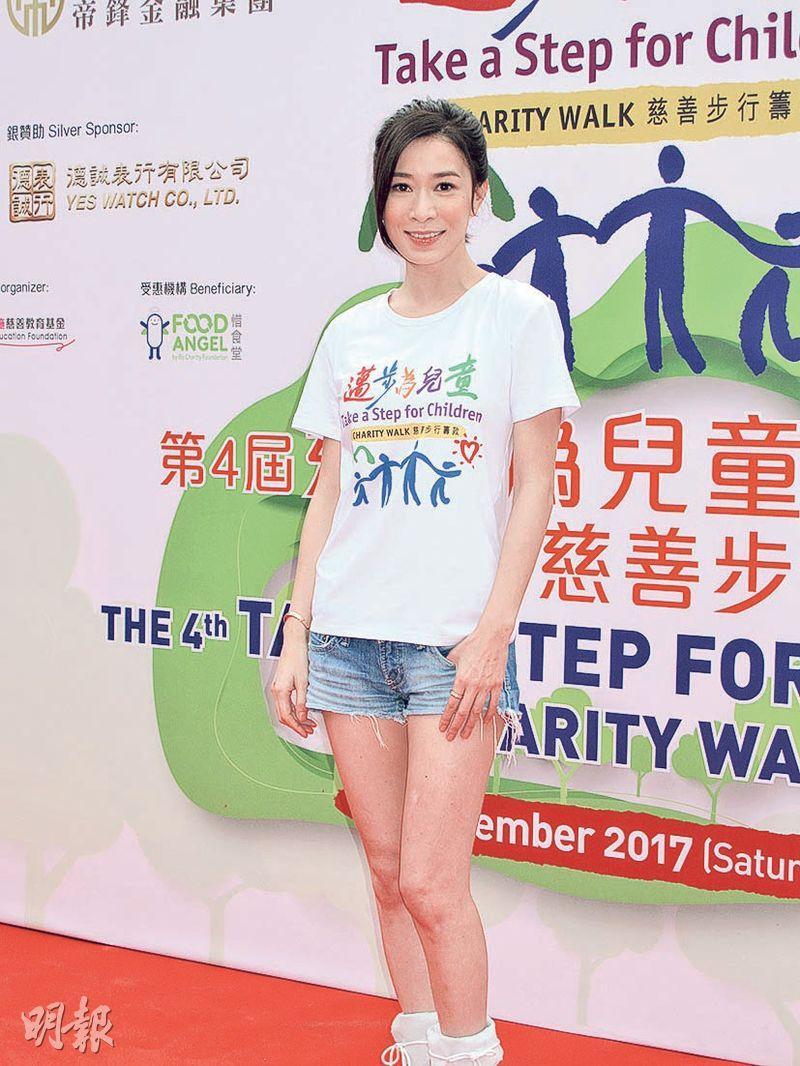 courtesy of mingpao.com
Charmaine Sheh Sze Man yesterday attended a charity walk. Aside from being the charity ambassador, she also donated HK$ 100,000 through her office. She admitted that Hong Kong people were very lucky and never knew what starvation felt like. However it still had many low income family's children often did not have enough to eat. Children were the future pillar of society. They had to be strong and their minds had to be developed to be helpful to our future society.
Ah Sheh said that Dayo Wong Tze Wah was also very supportive of this event. Originally she heard that he would attend as well. Although she did not see him, she could do it on her own. Perhaps when their film MR. AGENT CHAN (DUNG DUK DUT GUNG) would be released they could help again. The film's poster was based on the FOR YOUR EYES ONLY classic poster. Ah Sheh denied that her rear was on the post. She joked, "Mine's a little prettier!" She said that the reason was that the production was already completed and she was not prepared. However she asked why she was not asked to. Ah Sheh was not worried that the poster would be accused plagiarism. As long as the result was funny it was fine. She would be on the other poster. She felt that she looked sexy on it, as she held on to Tze Wah like a koala bear.
Speaking of Louis Koo Tin Lok's eye injury, Ah Sheh originally had to promote ALWAYS BE WITH YOU (SEUNG JOI NEI JOR YAU) in the Mainland with Goo Jai. She said that she did not see Goo Jai that day and earlier she wore sunglasses at each of his interview. She was no sure if he has recovered or not.