courtesy of on.cc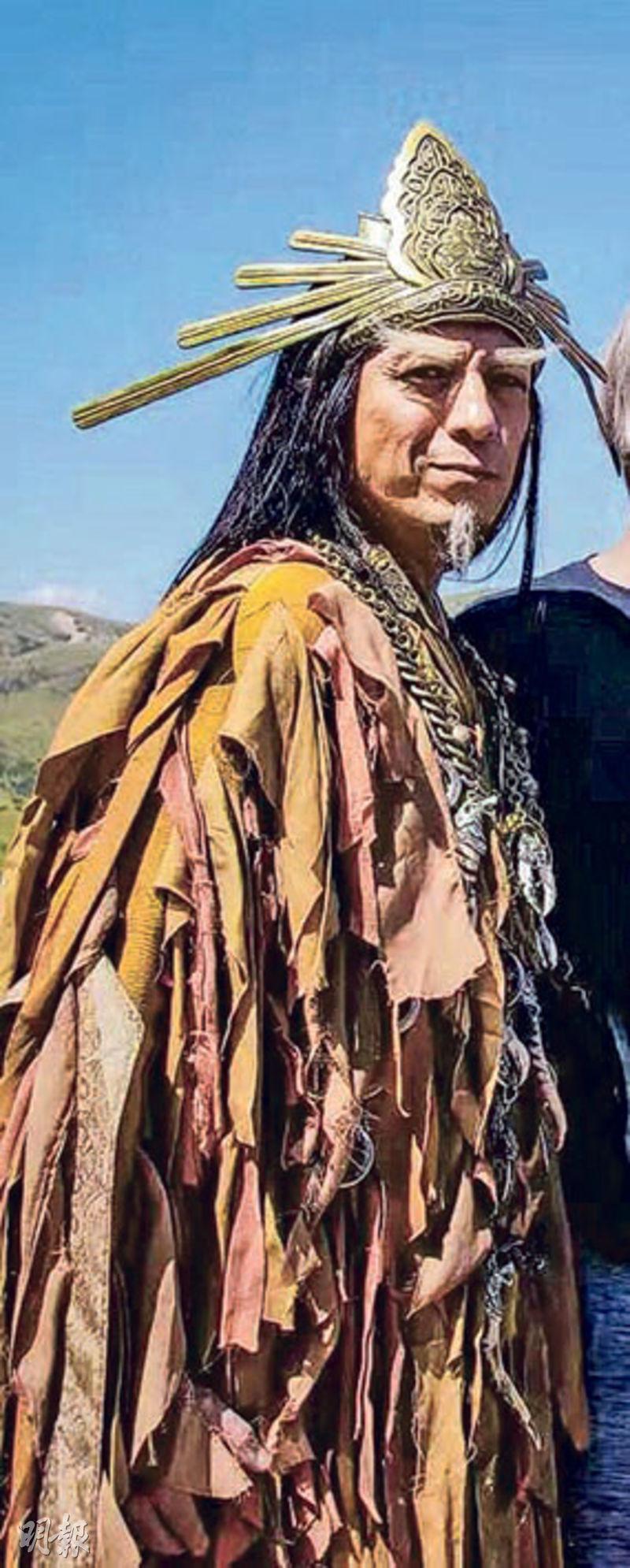 Philip Keung's "Zhang Jue" has been unveiled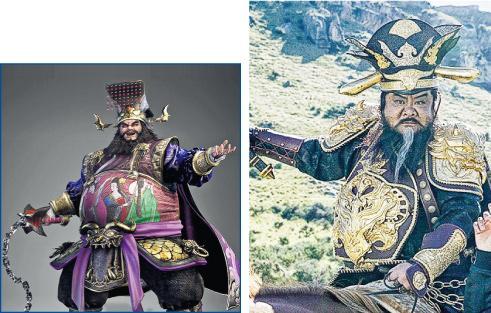 Lam Suet resembles his video game character Dong Zhou very much
courtesy of mingpao.com
The famous video game based live action film DYNASTY WARRIORS (JUN SAM GOK MO SEUNG) earlier wrapped up production in New Zealand. Director Roy Chow Hin Yeung and producer Christine To Chi Long as long as the cast celebrated with champagne. The cast included Tony Yang, Han Geng, Wang Kai and Justin Cheung Kin Sing. The latest additions Philip Keung Ho Man and Lam Suet played Zhang Jue and Dong Zhuo. Everyone who have seen them praised how convincing hey looked. After 8 months of planning and 5 months of production from the sweltering summer to fall and winter, Director Chow thanked everyone for their hard work. This time he even brought his daughter Gianna Chow Ling Ong. She made all the actors very happy on the set. Everyone was reluctant to leave and had to hug her to bid farewell.
DYNASTY WARRIORS' cast has always caught attention. Aside from Tony Yang, Han Geng and Cheung Kin Sing as Liu, Guan and Zhang, Wang Kai as Cao Cao, Louis Koo Tin Lok as Lu Bu, Ray Lui Leung Wai as Yuan Shao, Carina Lau Ka Ling as the forge castle master. The latest seen was Lam Suet as Dong Zhou, Keung Ho Man as Zhang Jue. Keung Ho Man sad, "This character looks a little like a sorcerer, so the costume is somewhat different from others. In New Zealand even the production pace seems a little more casual. This time I am very happy to work handsome director Chow Hin Yeung and pretty producer To Chi Long. I sense their passion for film. In addition they take very good care of actors." The film also has Law Kar Ying and Eddie Cheung Siu Fai.
Actually director Chow Hin Yeung and producer To Chi Long insisted on using a lot of Hong Kong actors. "This group are all faces everyone is familiar with. Getting them together for a performance really isn't easy. Some actors work together for the first time, but after this production everyone have become friends."
The director said that the New Zealand shoo was an alternative experience for the entire team. "We brought a lot of new generation Hong Kong crew with us so they can learn." They even took a helicopter to a glacier and rode horses on the plains, as they guaranteed a Three Kingdoms world that no one has ever seen.