courtesy of on.cc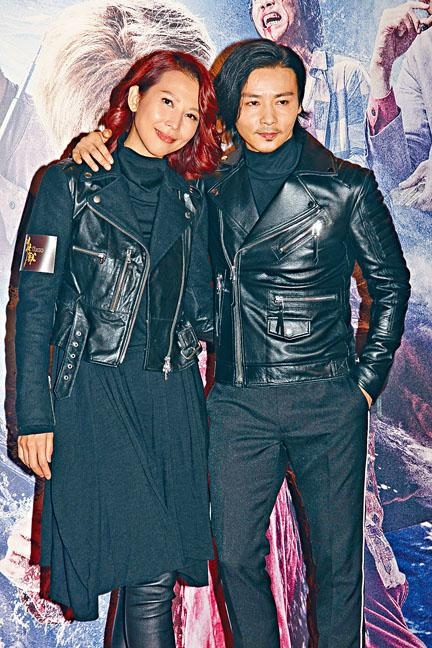 courtesy of singtao.com
Ada Choi and Max Zhang flirt publicly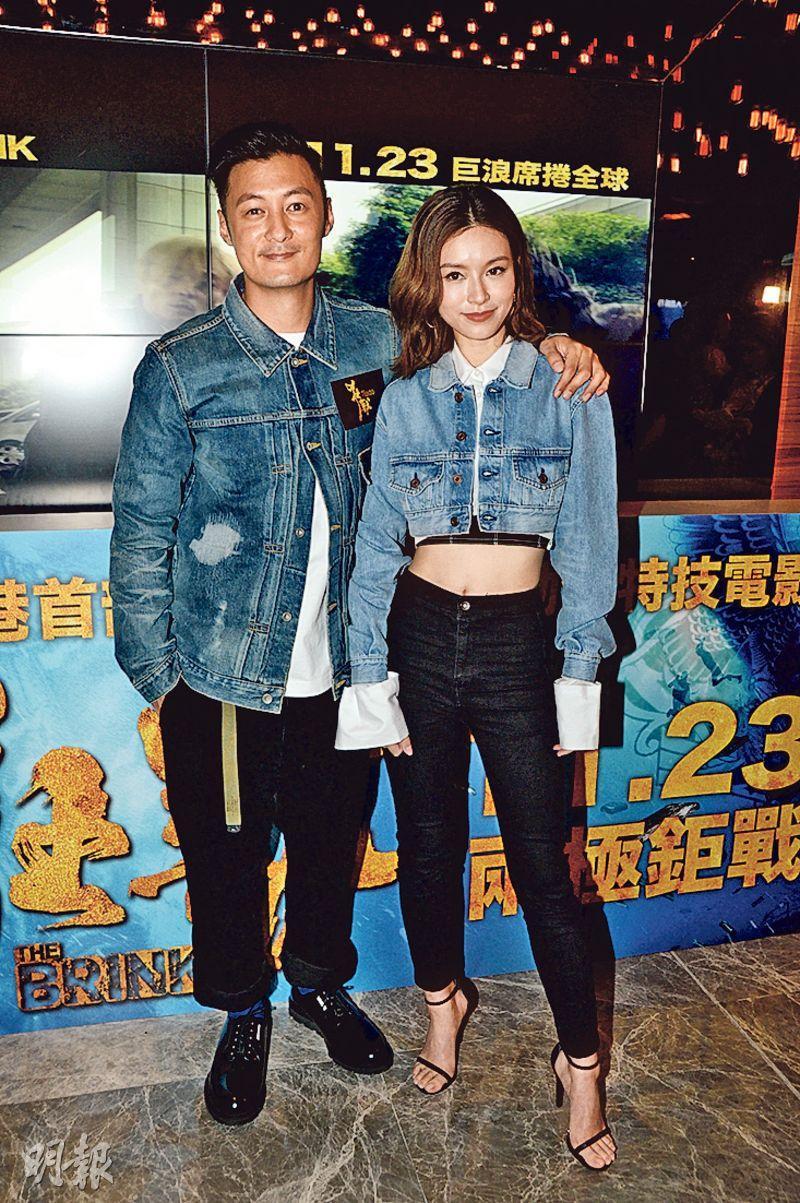 Shawn Yue calls Janice Man a tough actress
courtesy of mingpao.com
The film THE BRINK (KONG SAU) two nights ago held its premiere. Actors Max Zhang Jin, Shawn Yue Man Lok, Janice Man Wing Shan and Cecilia So Lai Shan attended. Yue Man Lok complained that Man Wing Shan rarely promoted but later during the interview learned that she needed to be quarantined due to hand, foot and mouth disease. Man Wing Shan said, "I was quarantined for a week and couldn't go out, so I didn't show up at any of the earlier promotion!"
Lok Jai and Zhang Jin in the film had many underwater fight scenes. Lok Jai admitted that they were not the toughest because in recent years he has not played any comfortable character. He either had to train or work on dangerous scenes. He said, "Like this time Zhang Jin didn't know how to dive so he would be a little more scared. I knew diving and almost died several times. Because all the equipment had to be removed underwater, we had to breathe out all the air before fighting. Although divers were nearby to assist, the inability to see clearly created a lot of psychological pressure."
Lok Jai revealed that once his lungs almost exploded. "That day I went in and out of the water many times, I already started feeling a little dizzy. The Japanese cinematographer on the set realized that I wasn't right and told me not to go back into the water. Because I already used over ten tanks of oxygen, I was no longer suitable to go in."
Man Wing Shan said that the audience is more and more demanding. Actors thus had to keep challenge themselves. Luckily she did not know how to swim and the director did not bother her. She only had chase scenes, wire and bomb throwing scenes in the film. All the dangerous stunts went to the men.
Zhang Jin attended with his wife Ada Choi Siu Fun. Ada said that after fixing her husband's hair she thought he looked really good, so she did a similar one with herself. She also pointed at her leather jacket and said, "Actually it's different from his. My sleeves aren't leather and I am wearing a dress!" Zhang Jin said that it was rare for them to go out together because their six and a half year old older daughter had bronchitis and high fever for five days. Ada tearfully said, "She has never had such a high fever that didn't subside. Papa had to bathe her but she didn't move at all. I could only wake her. Luckily she knew to call Mama. After taking two types of antibiotics she finally recovered, but watching her take them was worse than taking them myself!" Ada also said that their four year old younger daughter was isolated from her sister, but she was jealous of her older daughter being fed by their parents and could watch television. Ada in the end had to slowly explain to her that her sister was ill.
Ada earlier mentioned taking their daughters on a Christmas vacation, if her husband would have to work they would just drop him. Zhang Jin stared at Ada and said, "Are you trying to ditch me?" Ada hinted to reporters to change the subject then said, "I would never ditch my husband!"