Shu Qi
Huang Bo
Deanie Ip
Rima Zeidan changes into a different dress
Kuo Shu-yao
Ivy Yin
Tiffany Hsu
Wang Zizi says she dresses up "by demand"
Ella Chen
Dee Hsu pretends to kiss former co-host Kevin Tsai
Zhou Dongyu becomes Ma Sichen's human crutch
courtesy of on.cc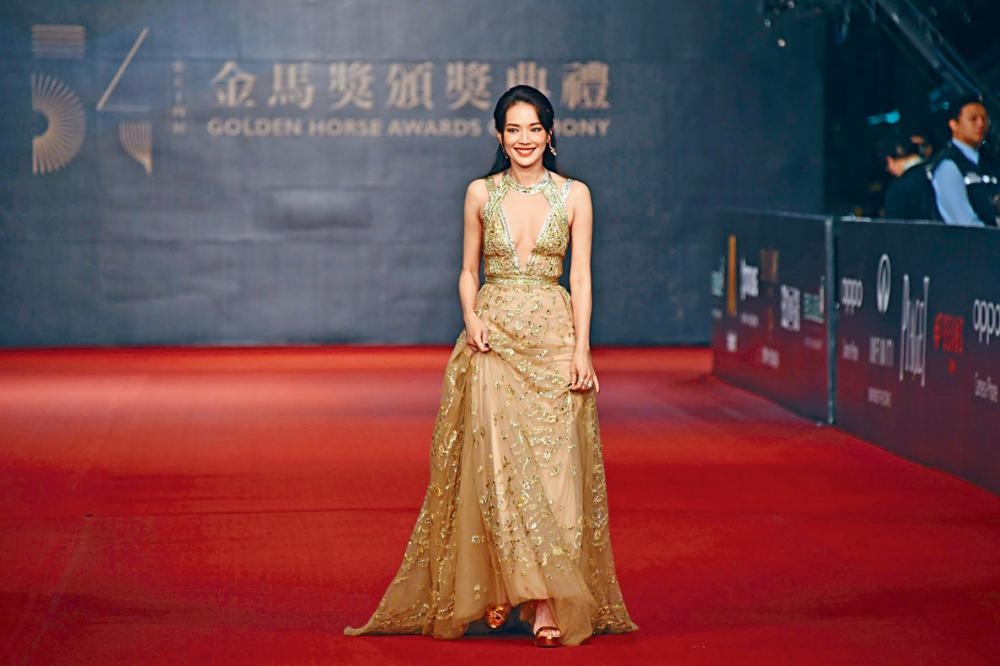 courtesy of singtao.com
Dee Hsu
Ann Hui and Deanie Ip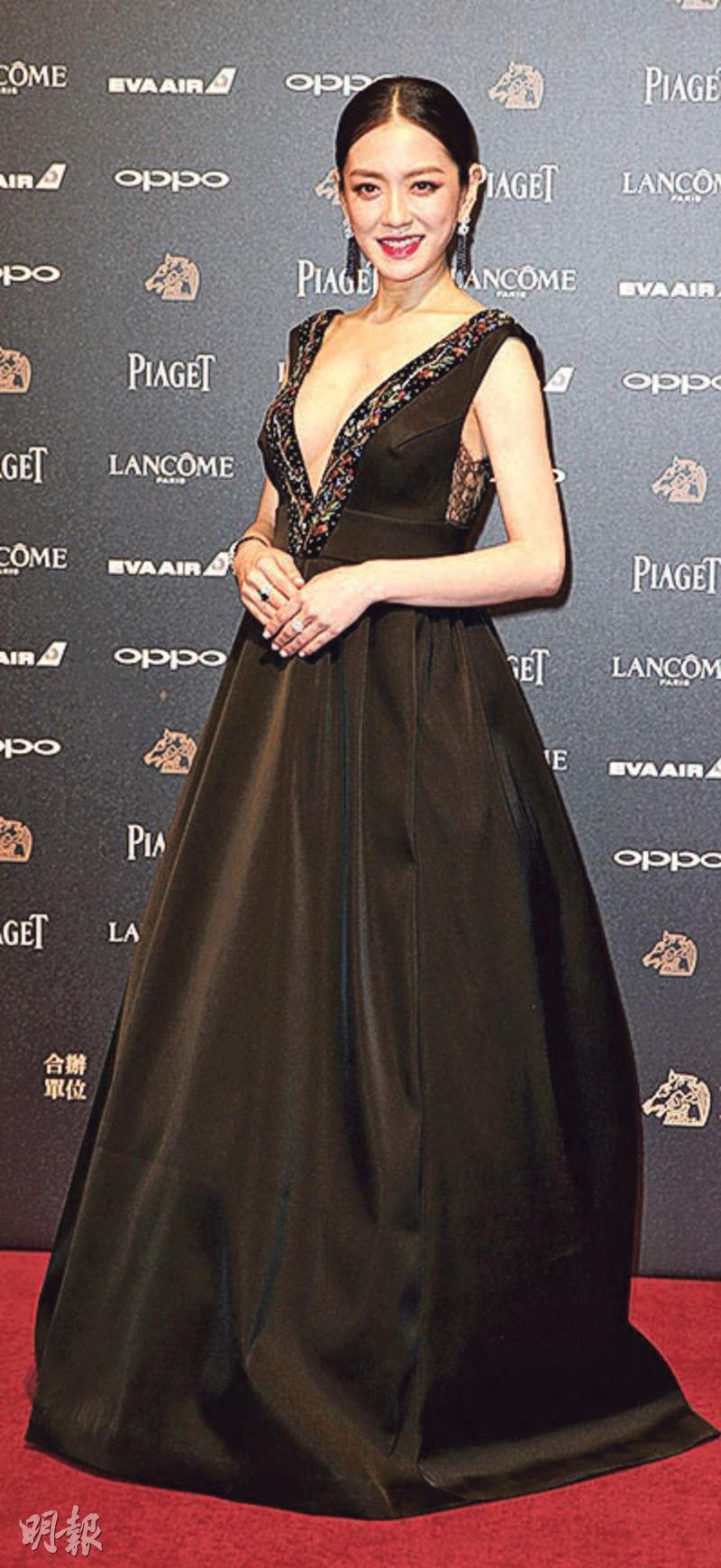 Pink Yang is 5 months pregnant
Rima Zeidan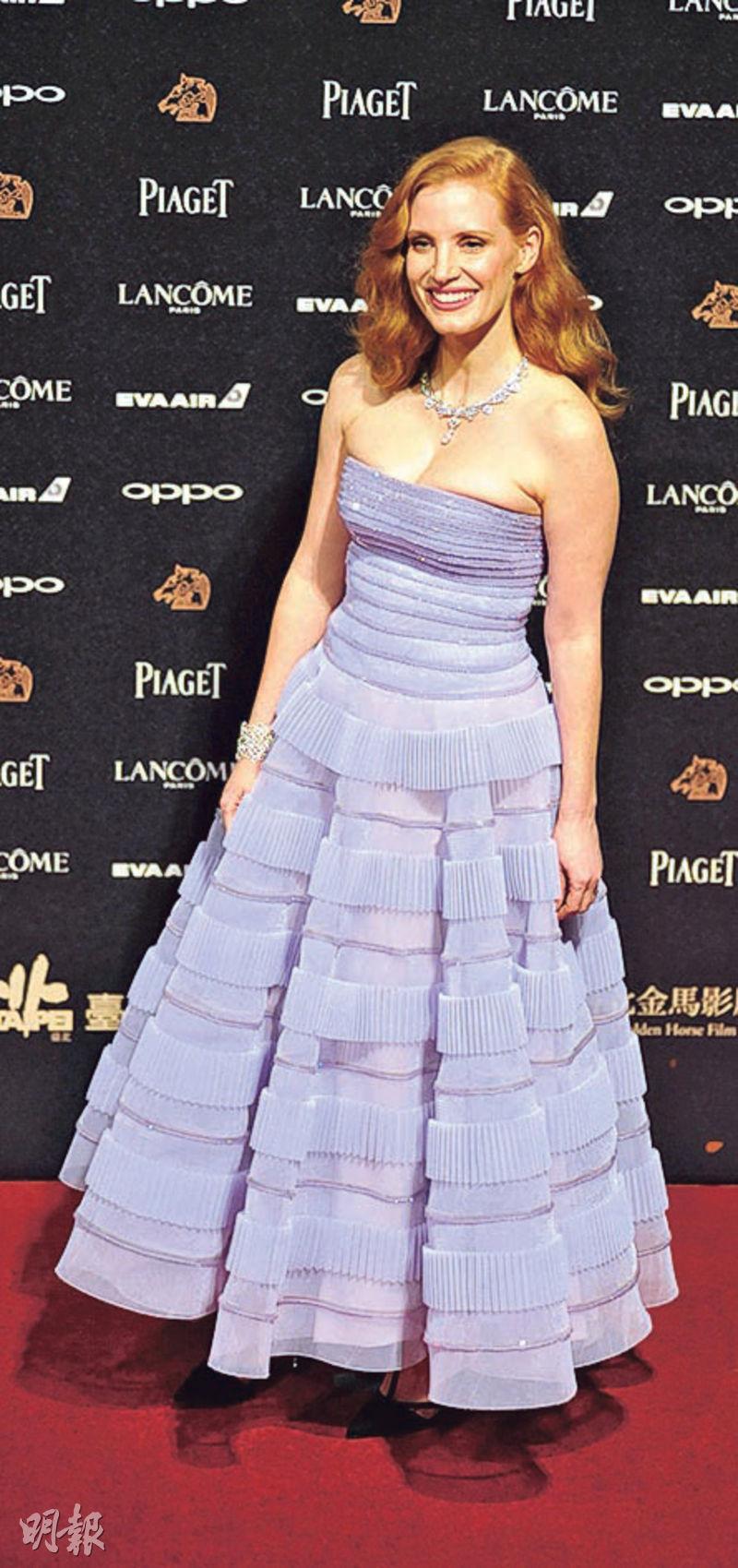 Jessica Chastain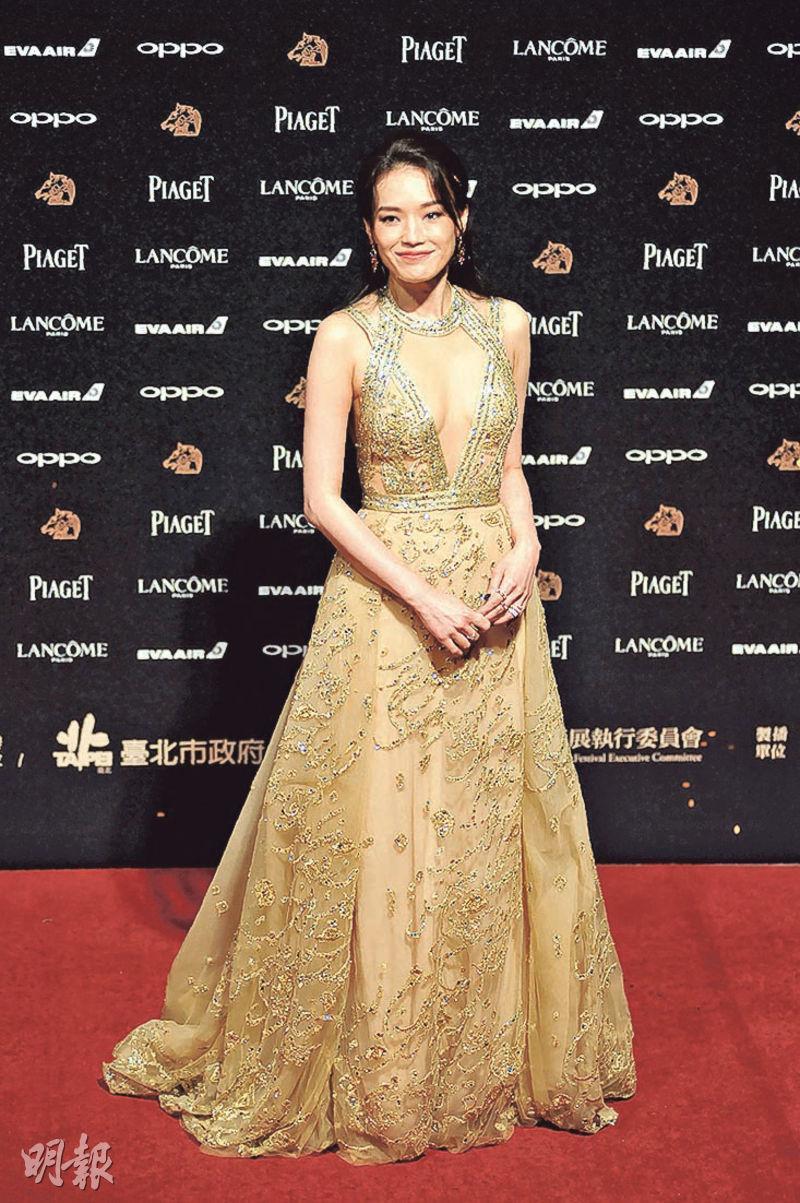 Shu Qi

Tiffany Hsu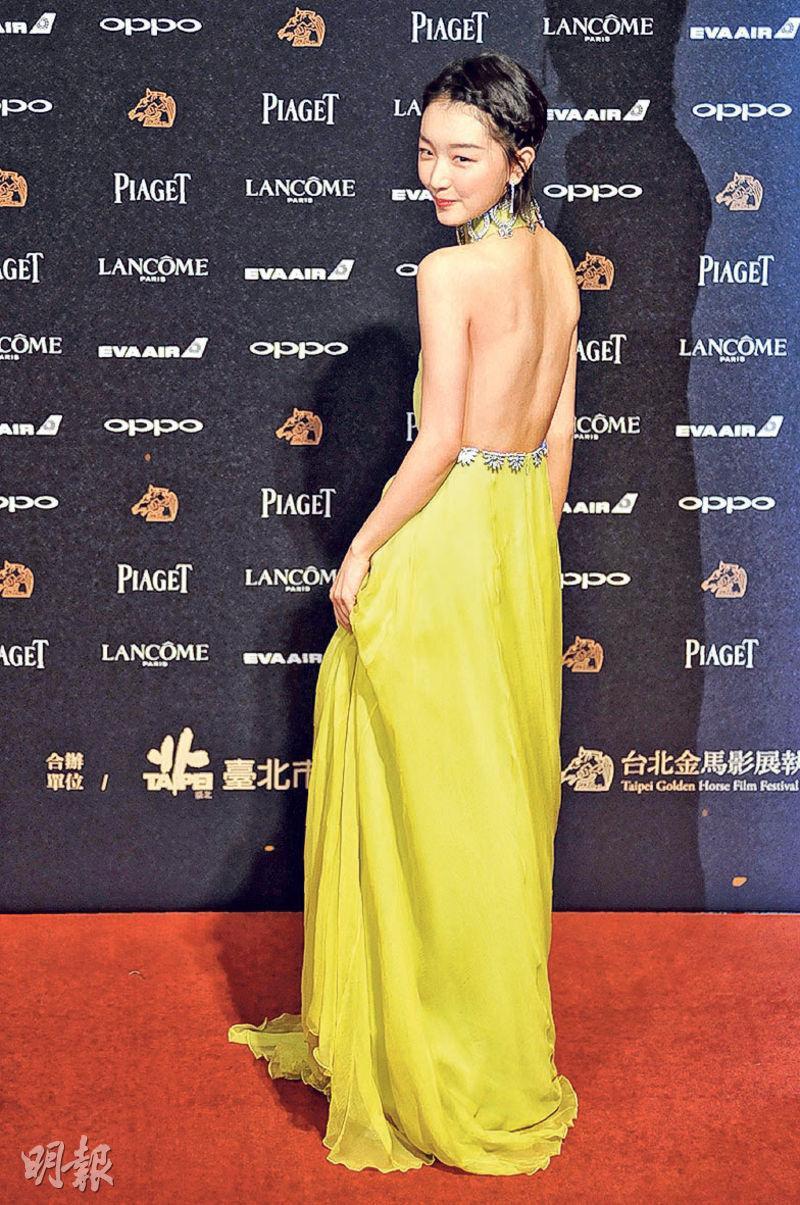 Last year's Best Actress Zhou Dongyu
courtesy of mingpao.com
The 54th Golden Horse Award took place last night. The red carpet ceremony began at 5PM with hosts Ethan Liu and Pink Yang.
Kara Wai Ying Hung with THE BOLD, THE CORRUPT, AND THE BEAUTIFUL was nominated for Best Actress. She walked the red carpet with the film's director Yang Ya-che, co-stars Wu Ke-xi and Vicky Chen. The 14 year old Vicky Chen was nominated for her first Best Actress with another film and said that she was nervous.
Another Best Actress nominee Shu Qi revealed that she did not arrived in Taiwan until two nights ago in the middle of the night. Her husband Stephen Fung Tak Lun was in Hong Kong and did not accompany her to the ceremony.
Taiwan star Ivy Yin was nominated for Best Actress for the first time as well. She wore gold to coordinate with the "Golden Horse Gallop" theme and lost almost four pounds. The night before she was not able to sleep until 3AM.
The TAG ALONG 2 Best Supporting Actress nominee Tiffany Hsu walked the red carpet with co-star Wu Nien-hsuan and also tripped. Later Wu Nien-hsuan said that he accidentally stepped on Hsu's dress. Rima Zeidan with MISSING JOHNNY was nominated for Best New Performer. Her competition Elane Zhong arrived with Mainland director Feng Xiaogang.
Golden Horse Film Festival committee president Sylvia Chang was nominated for Best Actress, Best Director and Best Original Screenplay with LOVE EDUCATION. When asked which award she would like to win the most, she told reporters not to ask because any award was good. She also said that she was very calm. Sylvia Chang continued that she did not know why Best Actor nominee Takeshi Kaneshiro (Gum Sing Mo) did not attend.
Best Supporting Actor, Ang Lee's son Mason Lee took to red carpet with his competition Kaiser Chuang. Mason Lee said that he was nervous while Kaiser Chang appeared to be relaxed, as he said he was already very happy to complete the red carpet walk. Just returning from Hungary to present an award, Ang Lee was asked if he would cheer for his son. He said no but he told him not to be nervous. He also said that his son deserved not to win.
Last year's Best Actresses Zhou Dongyu and Ma Sichen appeared together. The former said that Taipei was a little hot and she was dressed for it. Ma Sichen revealed that she was injured from a production and was limping. She even had to hold Zhou Dongyu's shoulder to walk.
Another guest Ella Chen hoped to be able to be nominated one day and revealed that she took a film role as a female reporter.
Other guests included Kuo Shu-yao, Yang Kuei-mei, Ariel Lin and Austin Lin Bo-hong. Another pair of guest presenters Dee Hsu and Kevin Tsai entered the venue together. Little S kept posing and pretended to kiss Kevin Tsai but accidentally let her belly out.
Famous Hong Kong filmmakers Eric Tsang Chi Wai, Teddy Robin Kwan, Raymond Wong Pak Ming, Tsui Hark and Shi Nansun also attended as guest performers.