Best Supporting Actress Vicky Chen keeps yawning all night
courtesy of on.cc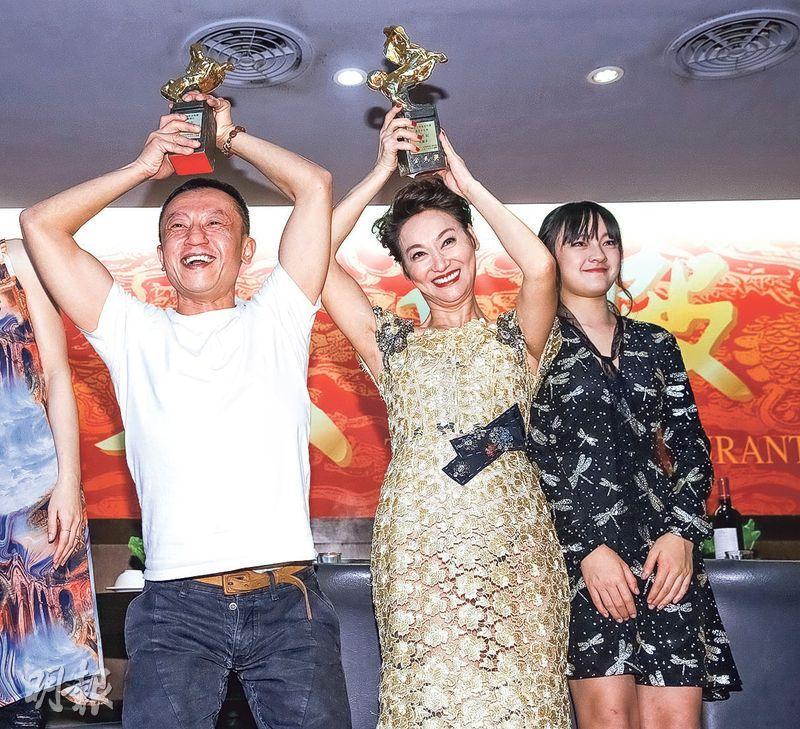 THE BOLD, THE CORRUPT, AND THE BEAUTIFUL's Best Feature Film winning director Yang Ya-che, Best Actress Kara Wai and Best Supporting Actress Vicky Chen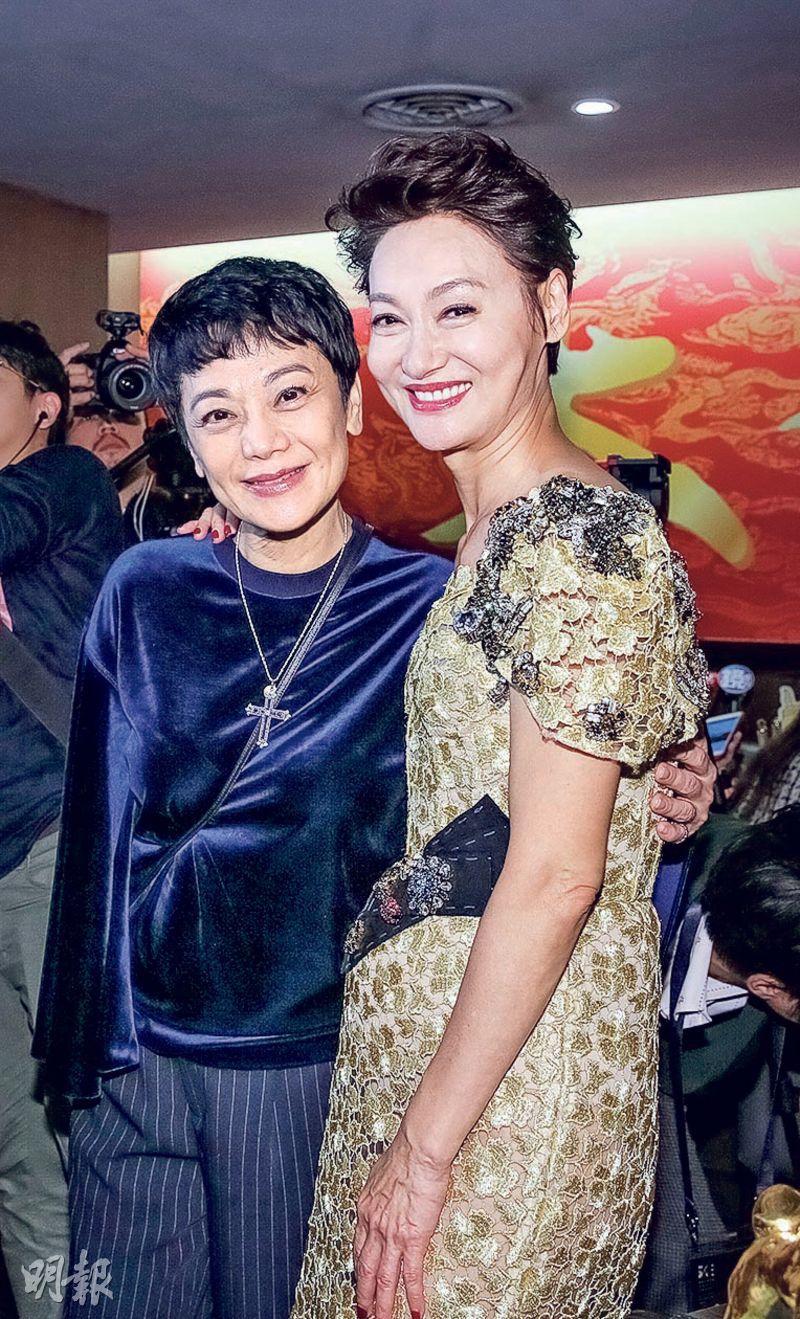 Despite her own defeat, Sylvia Chang congratulates Kara Wai
courtesy of mingpao.com
The 54th Golden Horse Awards ended two nights ago. Although the OUR TIME WILL COME actors Deanie Ip Tak Han, Tony Leung Ka Fai and director Ann Hui On Wa all went home empty handed, fortunately Kara Wai Ying Hung with THE BOLD, THE CORRUPT, AND THE BEAUTIFUL won Best Actress and won some glory for Hong Kong. Two nights ago Wai Ying Hung at the celebration said that after reading the script she already really wanted to play "Madame Tong" in the film. Did she sense that she would win the Golden Horse Best Actress award in advanced? She said, "I am very accurate with my script reading!"
The 57 year old Wai Ying Hung won the Golden Horse Best Actress with her first nomination. Actually this year she won her third Hong Kong Film Award Best Actress in April with HAPPINESS. That film has brought her another five film festivals' and organizations' Best Actress awards.
Two nights ago at the celebration, Wai Ying Hung's Best Actress competition, LOVE EDUCATION's Sylvia Chang came to congratulate her; actually aside form Wai Ying Hung's Best Actress award, THE BOLD, THE CORRUPT, AND THE BEAUTIFUL also won Best Feature Film and Best Supporting Actress. No wonder Wai Ying Hung claimed that when she read the script she already sensed that this film would have a chance to win awards.
Wai Ying Hung said that when her victory was announced, she patted her chest as she went to the stage. On the stage she even got dizzy for a moment and needed to hold on to the microphone stand before giving her speech. In the film she played Madame Tong, who traversed between power and money with mastery in politics and flexibility, survived and profit from the complicated relationships between the political and the business world. She gave up a lot for this film. For singing in the film she spent over HK$ 20,000 on singing lesson. Due to the budget limits she also took a quarter of her normal pay. She said, "If I wasn't supportive of the new director, such a good story might not be able to be completed."
The director Yang Ya-che recalled coming to Hong Kong for Wai Ying Hung's audition. "I waited in the conference room for 10 to 15 minutes. She stayed outside and didn't come in. Later she wore all red, that bright red at that." Yang Ya-che said that even Wai Ying Hung's shoes, lipstick and nail polish were all red. She folded her arms and said to Yang Ya-che, "How are you, I am Wai Ying Hung. Director you tell me about yours script." Yang Ya-che joked that when he saw her in all red he thought she was mad, but she was full of the "Madame" presence. Thus at the time he decided the role was definitely hers.
Reportedly Wai Ying Hung received fitness equipment from the boss as a gift; as for the future, she said that she was not greedy. She only hoped to have a chance to perform an even mightier script so the audience would have the "Wow! Wai Ying Hung is incredible" feeling.