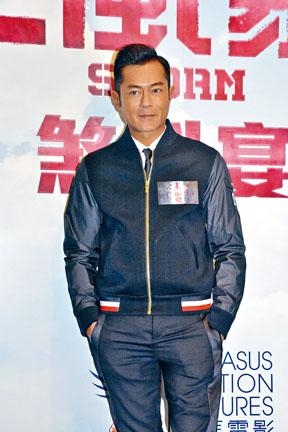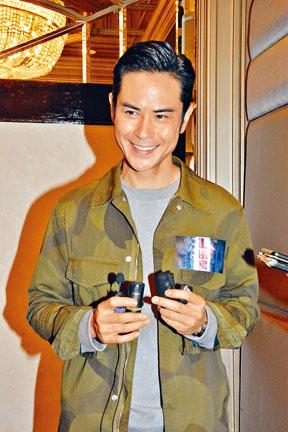 courtesy of singtao.com
Louis Koo sits down despite the pain and even flashes a smile
courtesy of on.cc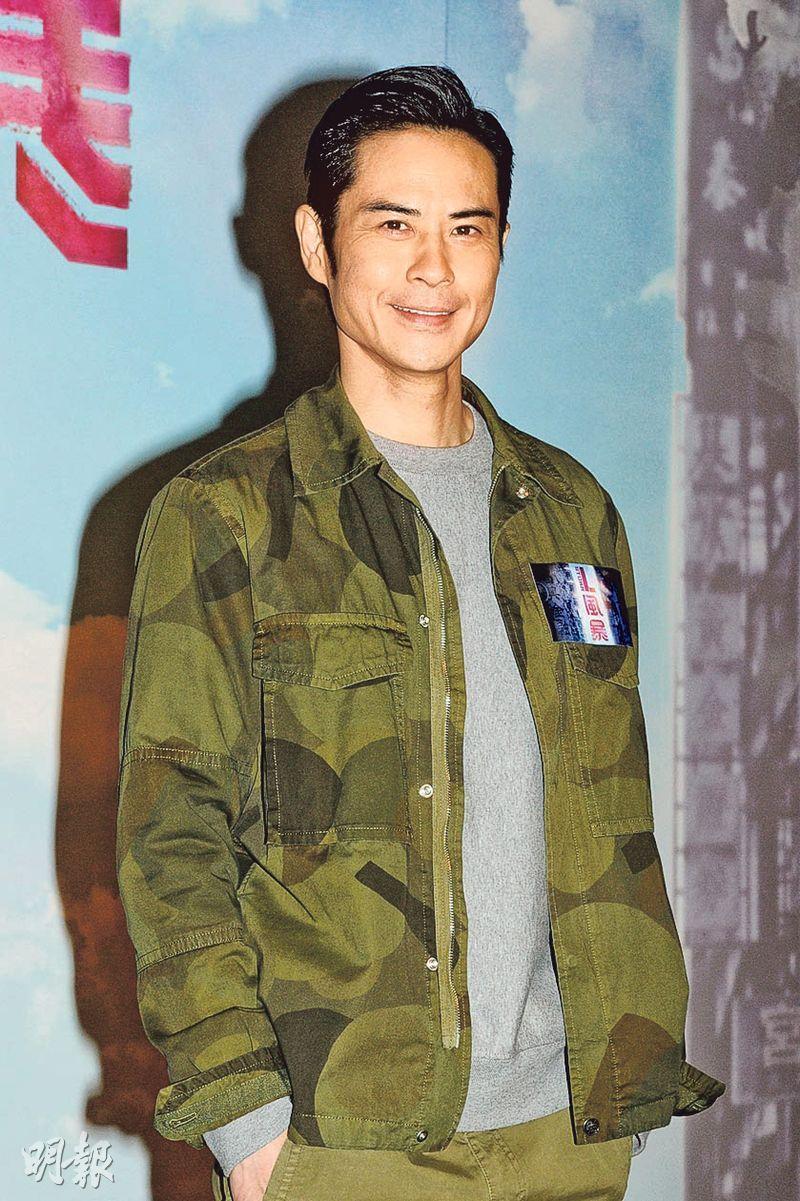 Kevin Cheng speaks up for his girlfriend
Stephy Tang would not consider category III films until she is older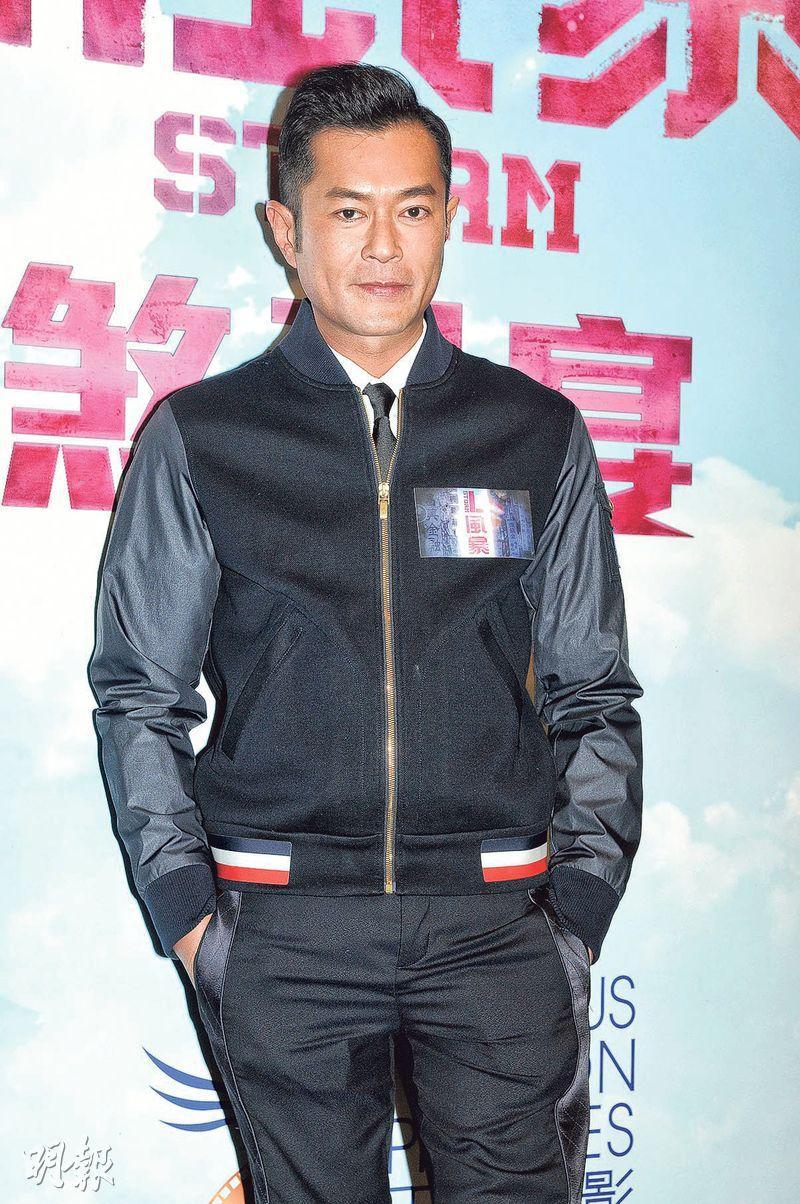 Louis Koo adds the flu and back problems to his eye injury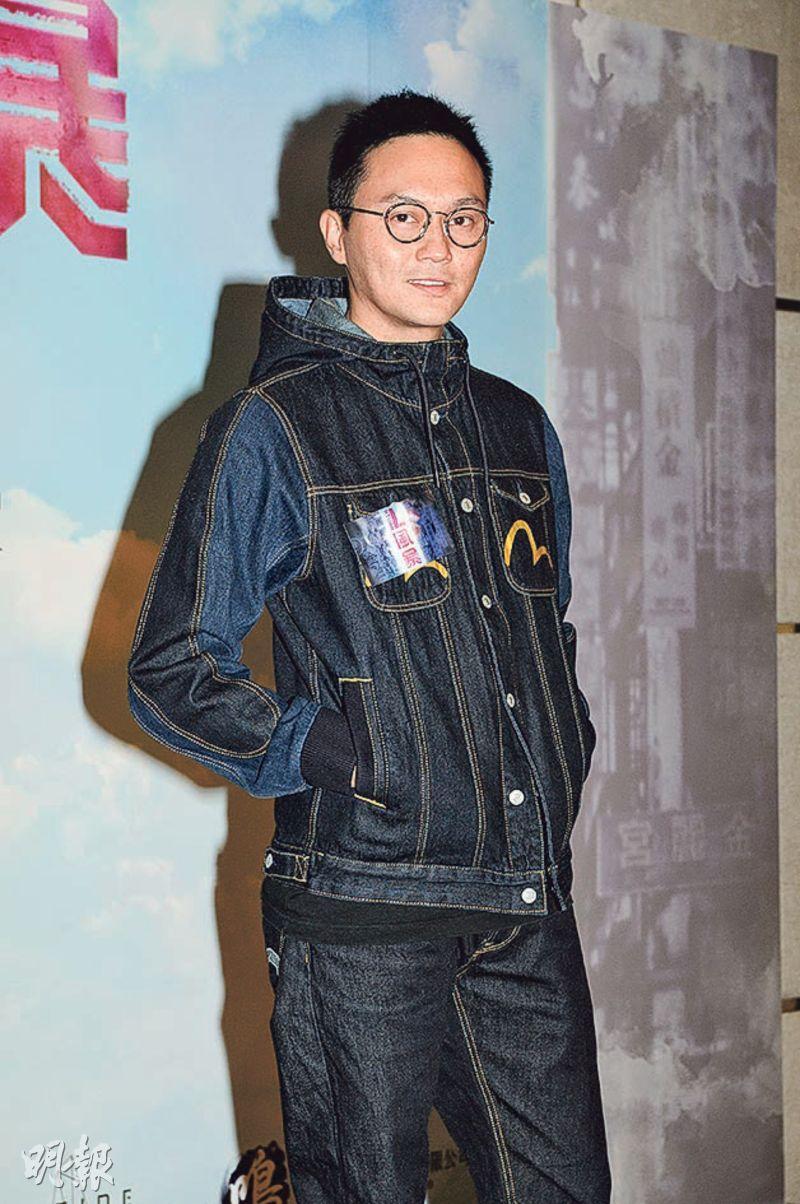 Julian Cheung
courtesy of mingpao.com
Louis Koo Tin Lok, Kevin Cheng Ka Wing, Stephy Tang Lai Yun, Julian Cheung Chi Lam and others two nights ago attended the flm L STORM's wrap banquet. Still recovering from his eye injury Goo Jai caught the flu and spinal column dislocation, no wonder he looked exhausted. Ka Wing said that even with a new STORM film he would not recommend Grace Chan Hoi Lam to star because he would let her own work speaking for itself. Before the banquet began producer Raymond Wong Pak Ming and director David Lam Tak Luk announced that a fourth installment has already begun its preparation.
Earlier suffering an eye injury on the set, Koo Tin Lok still has not recovered. He needed sunglasses during the day and he estimated that he would need three or four more weeks before healing. Recently working on a movie in New Zealand, Goo Jai caught the flu as well. He helplessly said, "The temperature suddenly dropped and snow fell there. I carelessly caught a severe flu. Earlier I even lost my voice. Even two doses of antibiotics were useless. Earlier when I woke up my back hurt a lot. The diagnosis was spinal column misalignment. I couldn't sleep and even sitting hurt. I had to stand up, which meant I didn't get to sleep! This ailment has no cure. It is from soft issue friction between the columns, maybe it is related to all the action scene damages. I should be fine with more rests."
Goo Jai will soon work on an action film in Malaysia. He said that he might not be able to perform some stunts but he would do his best. Would he reduce his workload? Goo Jai said, "No, this situation occurs once or twice a year. It's related to the climate change. After a few days of rest I will be fine."
Cheng Ka Wing was asked if L STORM had a fourth installment would he recommend his girlfriend Chan Hoi Lam? Ka Wing said, "She can't possibly have more jobs, would she still need recommendations from others? She is working on television, film and attending events, everyone sees her every other day. Her work speaks for itself and doesn't need me to say more."
Speaking of TVB asking its female artists to be "less sexy", Ka Wing must be the happiest one? He said, "Why would you say that? I am a viewer too. I believe the television station has its own policy. I also understand that this decision is correct for the family viewing period. However I hope it won't be like what (Anthony) Wong Chau Sun said -- Miss Hong Kong would have to wear diving suits. I look forward to what next year's Miss Hong Kong would be like."
As for Chan Hoi Lam's special flight boarding privilege, Ka Wing said, "I heard her talk about it and knew what happened. It's pretty funny, the informant should clear up what is special privilege and consumer rights. The kind of ticket you get would determine benefits and services. Everyone is the same time. This is the airline's business decision. (Did you feel bad for your girlfriend?) Artists would always experience stuff like this. This time was minor, she can learn from it."
Tang Lai Yun revealed that she would focus on film in the future and had no record plan. She had no new plan in singing, even if she might perform a musical it would involve acting. Stephy said, "I like to act." Would she have any daring performance? She said, "I can't accept category III films, my bottom line is no full nudity. I may only bare my back. Maybe I would consider it when I get older. (Is it age related?) By then it wouldn't matter, at an older age no one would ask me to bare it all, haha."