courtesy of on.cc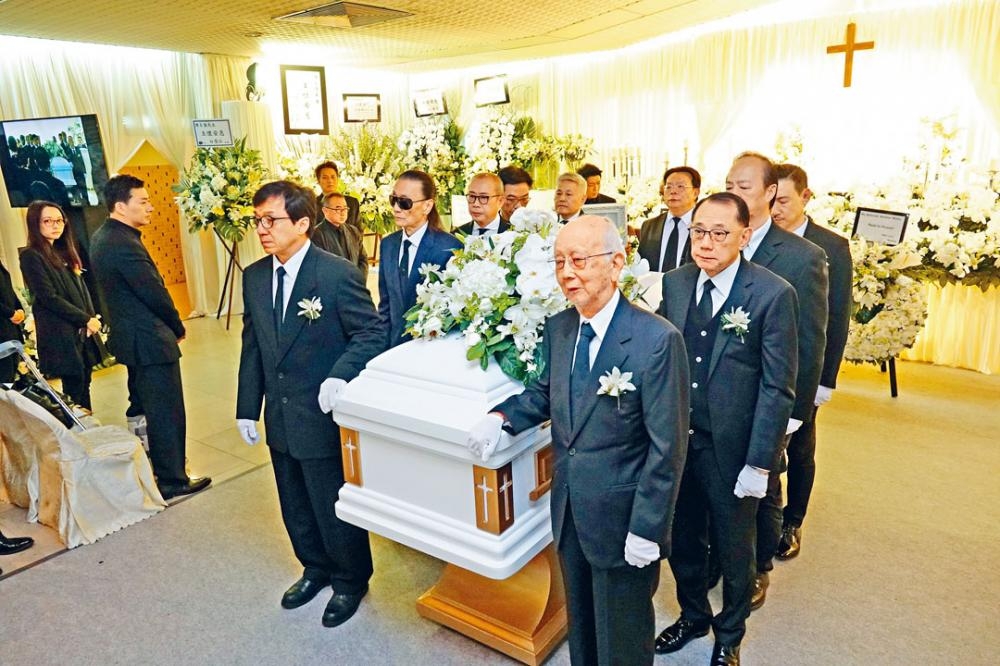 courtesy of singtao.com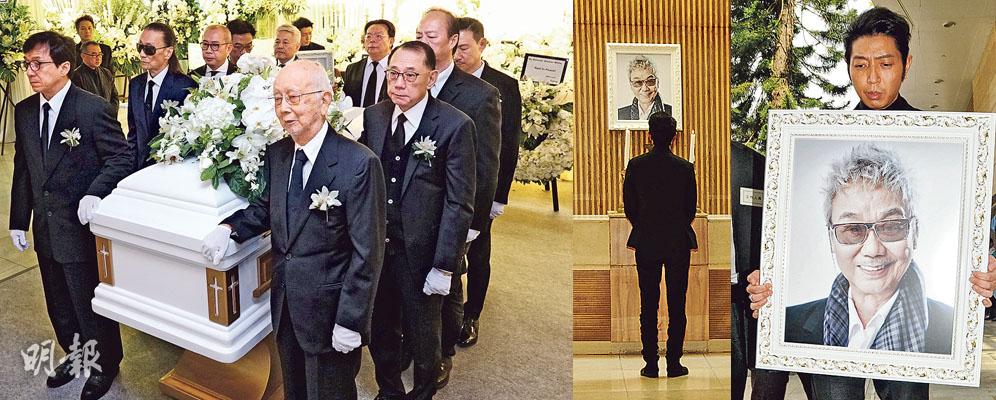 Jackie Chan, Raymond Chow, Patrick Tse, Albert Yeung, Daneil Lam, Ti Lung, Jacky Cheung are among the pallbearers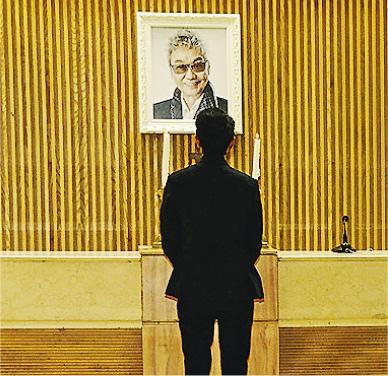 Geoff Tsui sobs in front of his godfather's portrait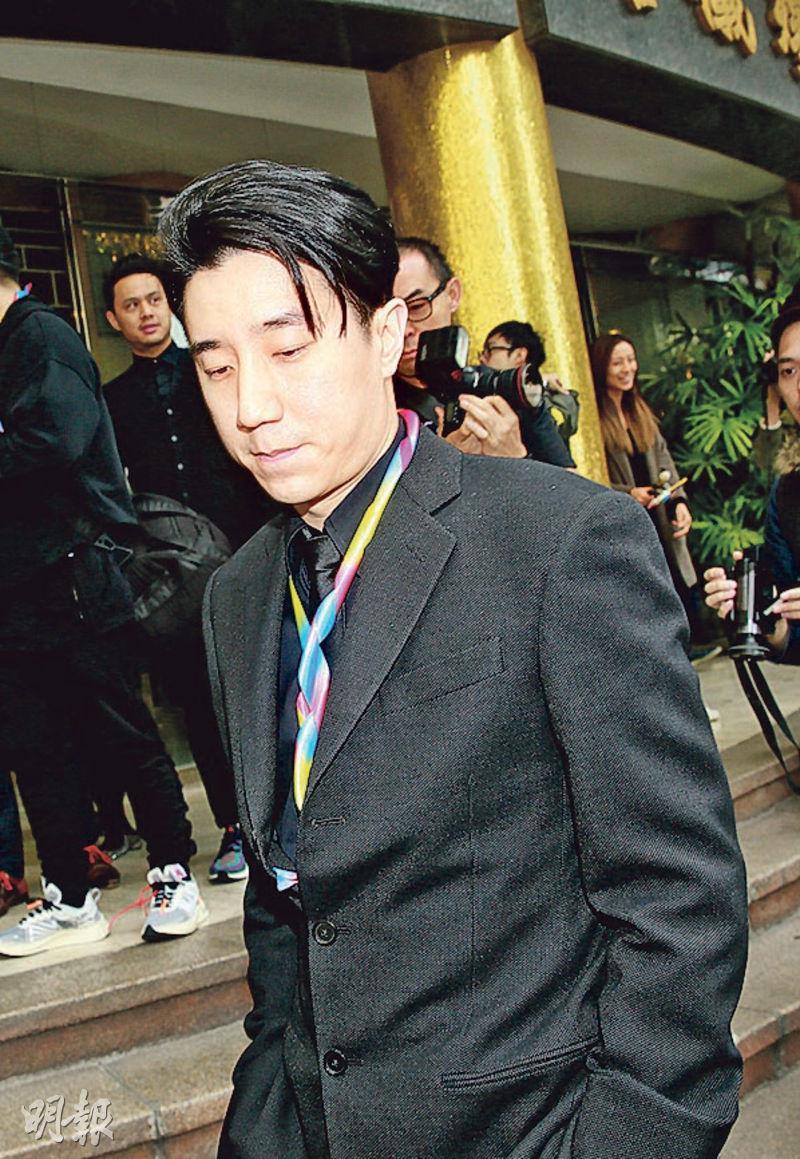 Jaycee Chan

Jacky Cheung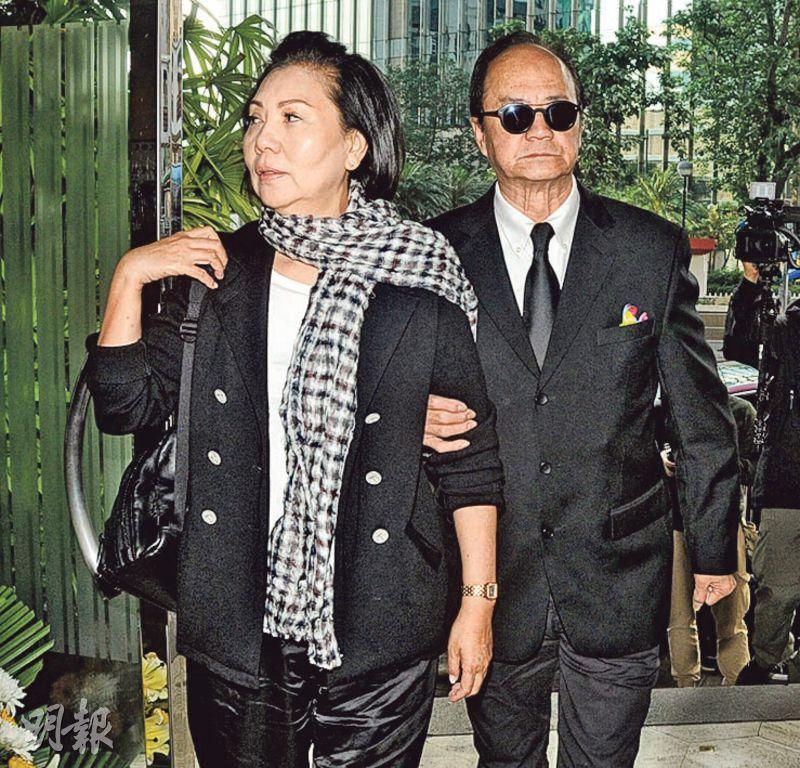 Ti Lung and his wife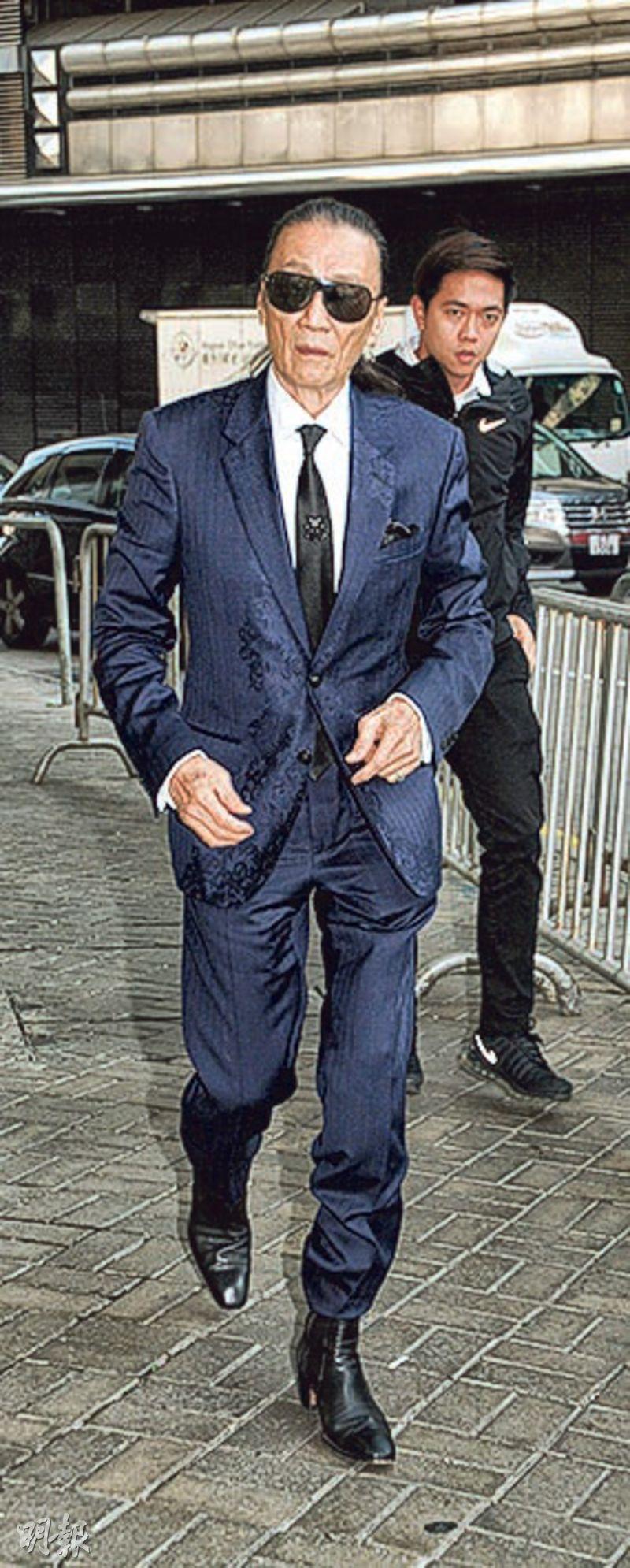 Patrick Tse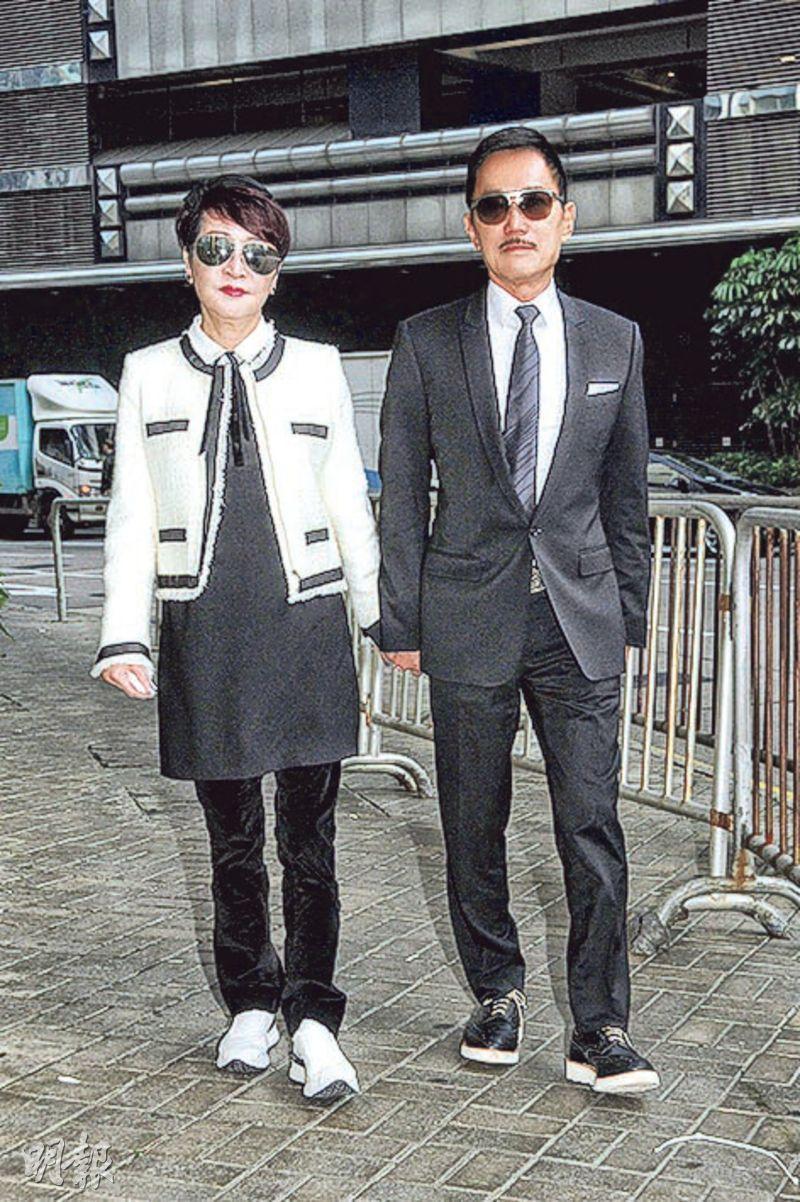 Deborah Li and her husband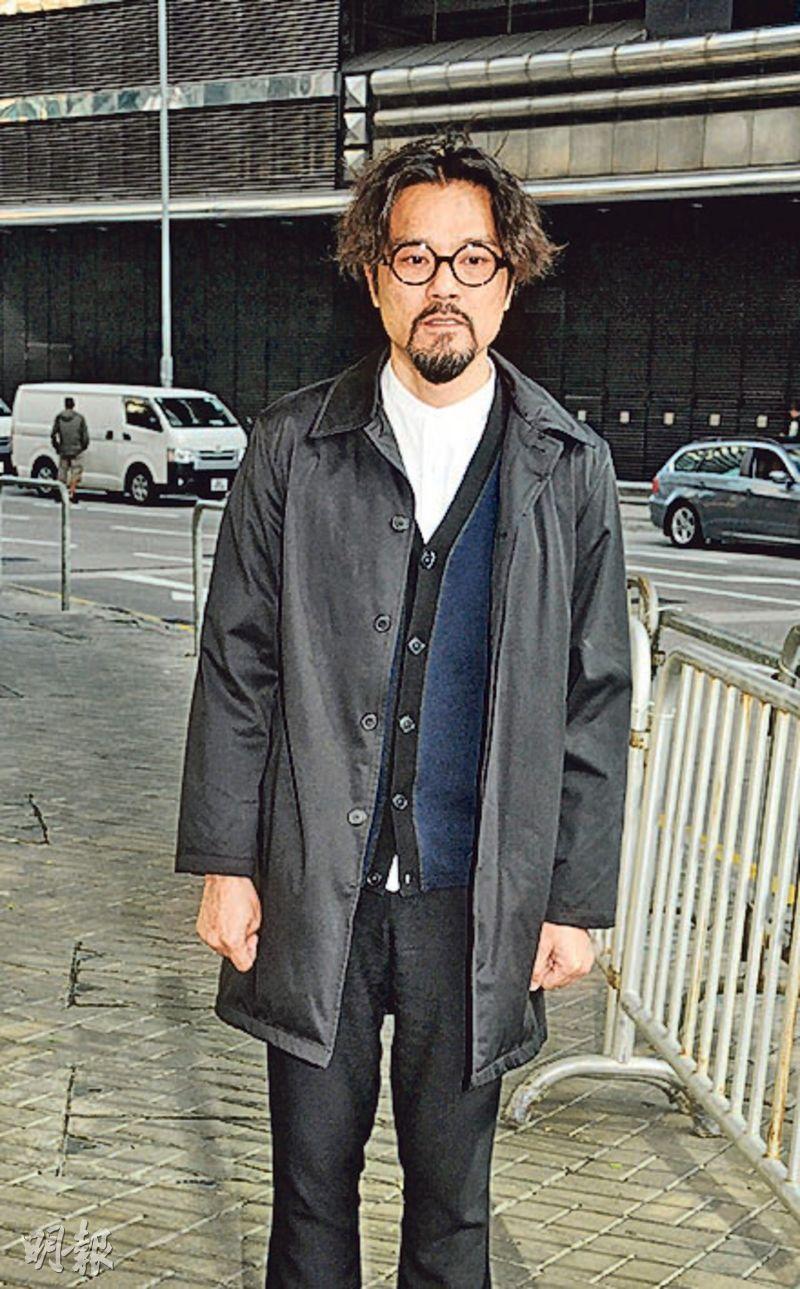 Gordon Lam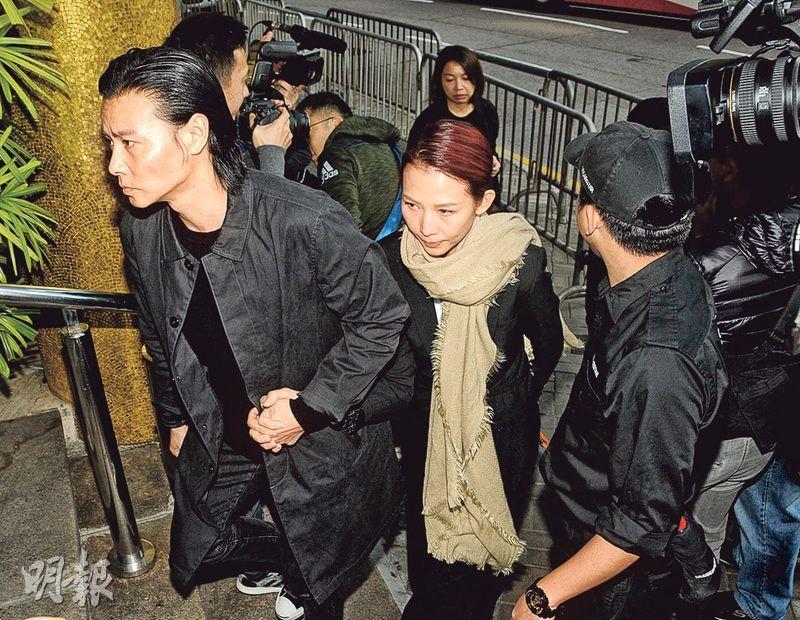 Max Zhang and Ada Choi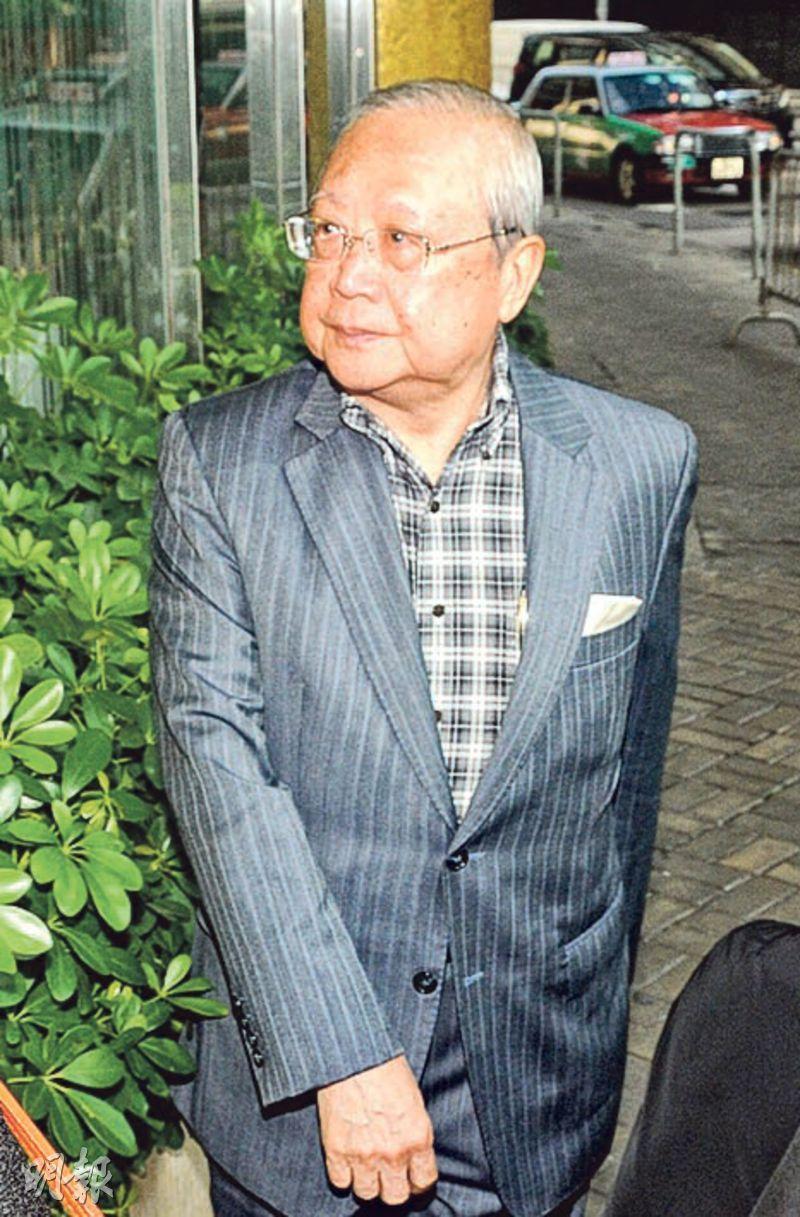 Norman Leung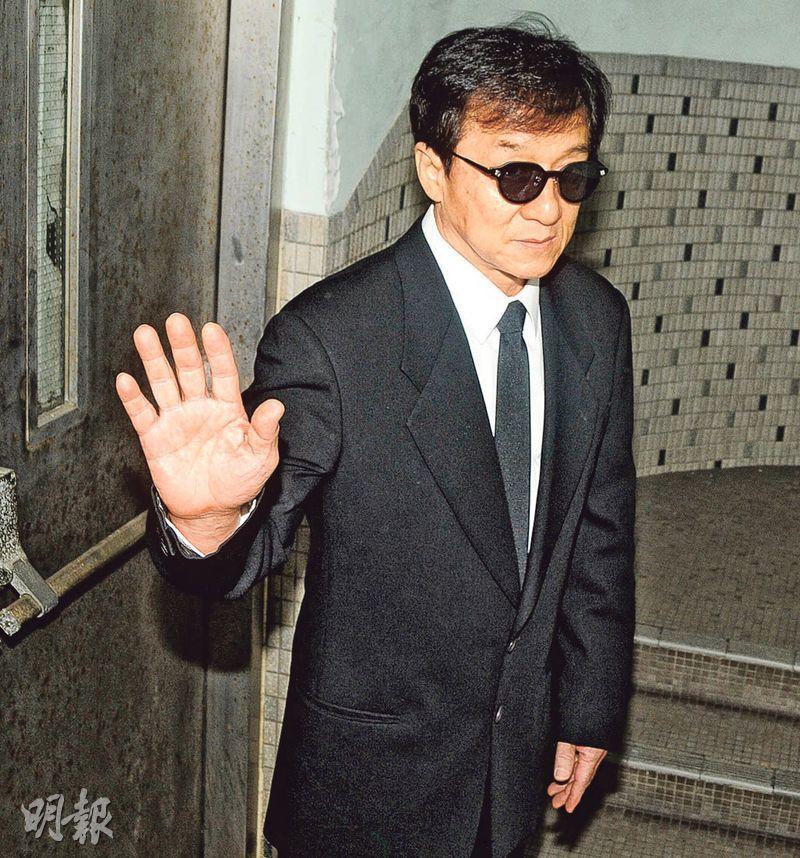 Jackie Chan loses two friends in Willie Chan and Mona Fong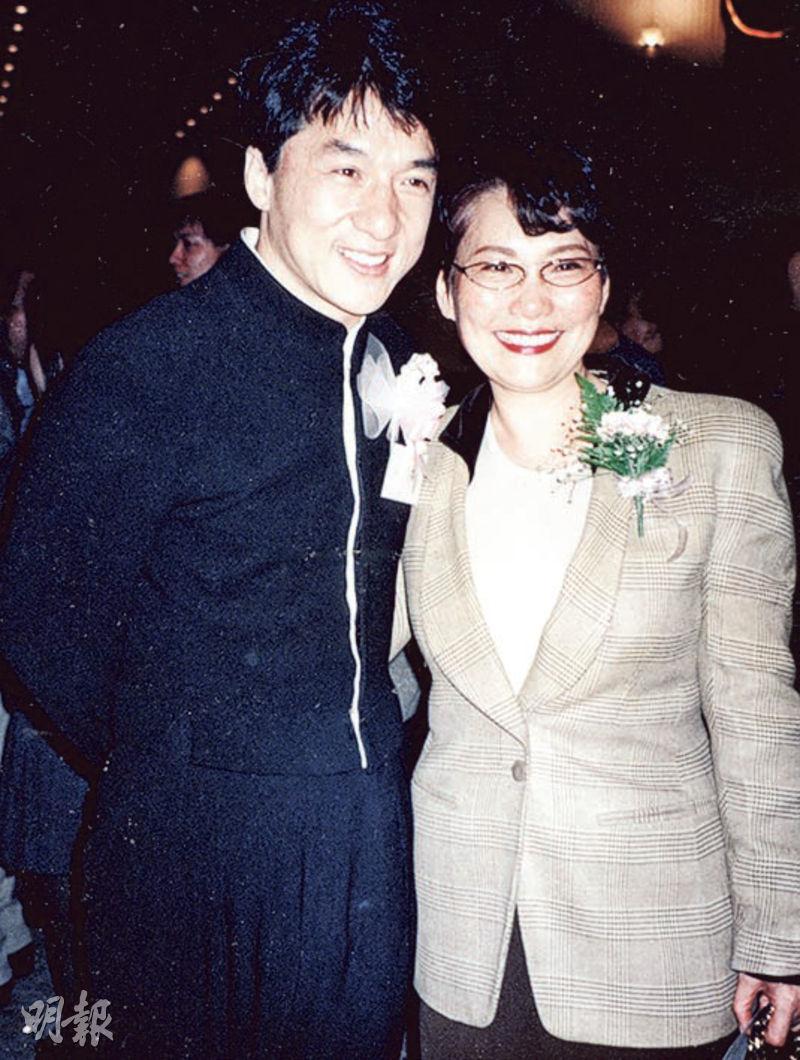 Jackie Chan and Mona Fong have known each other for decades
Aunt Pat
courtesy of mingpao.com
"Gold Label Manager" Willie Chan Chi Leung passed away in his sleep last month at age 77. Yesterday morning at 10AM his Christian funeral ceremony took place at the Hong Kong Funeral Parlor with ten friends as pallbearers, including Raymond Chow Man Wai, Jackie Chan, Albert Yeung Sau Sing, Patrick Tse Yin, Tommy Tam (Ti Lung), Daneil Lam Siu Ming, Jacky Cheung Hok Yau, Stanley Kwan Kam Peng, Solon So Chi Hung and Lo Hon Keung. After the ceremony, the remain was transported to the Cape Collinson Crematorium.
Before 9 AM friends in the business already arrived to bid farewell. They included Ti Lung and wife Tao Man Ming, Deborah Li and her husband, Sheung Tin Ngor, Lee Bo On, Shi Nansun, Monica Chan Fat Yung, Ada Choi Siu Fung and Max Zhang Jin; Jackie Chan arrived around 9:05 AM in a suit and sunglasses. He still smiled at the media as he went upstairs like he did the night before at the viewing. Then Tse Yin, Yeung Sau Sing, Gordon Lam Ka Tung, Norman Leung Nai Pang and Lam Siu Ming came to bid farewell.
Around 11:10 AM his god son Geoff Tsui Kwan Chun carried Chan Chi Keung's photo to the hearse, silent with his head lowered. Chan Chi Keung's Aunt Pat was in tears and needed the help of two friends. Hok Yau was asked about his life with Chan Chi Keung, but Hok Yau did not respond. Jaycee Chan (Fong Cho Mng) also appeared in Hong Kong to bid farewell to his godfather. Cho Ming yesterday did not avoid the media's cameras but avoided their questions.
Around 12PM, the cremation ceremony was completed. Jackie Chan left the hall and reporters asked if he consoled Aunt Pat? Jackie Chan shook his head, shrug his shoulders and left. He even reminded reporters to watch where they were going. Aunt Pat also left with the help of friends. Was Aunt Pat reluctant to part? Pat nodded. Would she stay at the home that Chan Chi Keung left her or return to Malaysia? Pat said, "I don't know yet!" Godson Tsui Kwan Chun said that he would properly take care of Aunt Pat. Did he convince Aunt Pat to sell the home? He shook his head and said, "No, no!"
Jackie Chan did not spoke to the media and yesterday posted online, "Today I rushed back to Hong Kong to bid farewell to my brother Chan Chi Keung. Yet as soon as I arrived I heard another bad news. Fong Yat Wa, my Sister Fong also left......Mr. Shaw and She watched me from being a quiet unknown to being recognized. She was an elder and a friend for decades. When we saw each other in March in Hong Kong we even said that next time we would have an opportunity to catch up. I never thought that the farewell that day would be forever......many people are like that, after goodbye you might never have a chance to see them again......tonight I bid farewell to two old friends, I feel very heavy. Why do people always wait until such a moment to learn to cherish? My Sister Fong, have a safe trip. My brother, have a safe trip. I will miss you forever."
Lee Bo On and Leung Nai Peng came to bid farewell to Chan Chi Keung. When asked about the progress of Mona Fong Yat Wa's funeral, Lee Bo ON and Leung Nai Peng did not respond.