courtesy of on.cc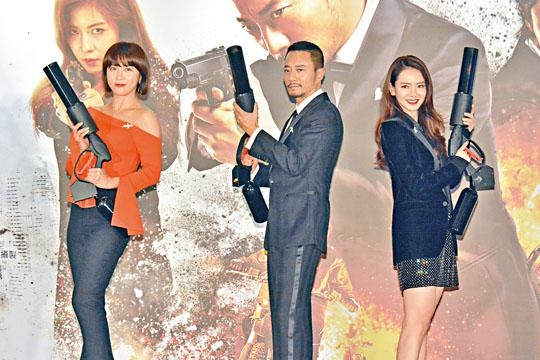 courtesy of singtao.com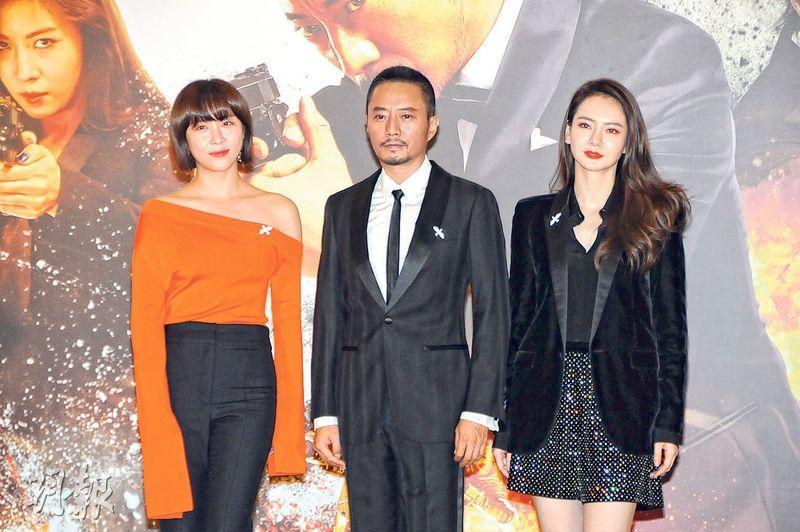 Ha Ji-Won, Zhang Hanyu, Stephy Qi
courtesy of mingpao.com
The Media Asian film MANHUNT (JUI BO) two nights ago held its Hong Kong premiere. Mainland actors Zhang Hanyu, Stephy Qi Wei and Korean star Ha Ji-Won attended. The film was released simultaneously on both coasts of the Strait and Hong Kong, Singapore and Malaysia, director John Woo (Ng Yu Sum) and lead actor Masaharu Fukuyama divided up the promotions and were unable to come to Hong Kong.
Ng Yu Sum has publicly praised Ha Ji-Won as the "female Chow Yun Fat", which made Ha Ji-Won so happy that she could not sleep. Ha Ji-Won admitted that she grew up on Hong Kong film. Her favorite Hong Kong actors were Chow Yun Fat and Stephen Chow Sing Chi. She was even fortunate enough to run into Fat Gor at the Shanghai Film Festival. Ha Ji-Won said that she has always liked to eat. When she came to Hong Kong she immediately tried Shanghai cuisine, but she ate too much. Her interest in Chinese food did not subside though. She said that normally she rarely cooked, at most she would make spicy rice cakes every New Year.
Zhang Hanyu this time in the film performed Ken Takakura's film theme song. He also hummed a few bars at the premiere. He said that he already knew this song 40 years ago. Earlier he worked on the music video. When he recorded the song he did it many times and felt that being a singer was very hard. Zhang Hanyu said that this time had a lot of stunts but he was not an action actor. As soon as the film began he had to run from Masaharu Fukuyama nonstop, thus he was very tired. However he really liked this script and automatically took it.
Mainland actress Qi Wei had Japanese lines in the film, but she did not receive the last minute changes until before her performance. She tried to be professional and learn her lines as quickly as possible. In addition, soon after the shoot began the director added a lot of stunts for her to become an action sar. In another fight scene she was left with a scar on her forehead. At the time she did not dare to tell her mother. She said, "I am not a goddess anyway, a little scar wouldn't affect me much!"