Ophelia Macpherson's daugher Ayesha says that her mother lived an exciting life
courtesy of on.cc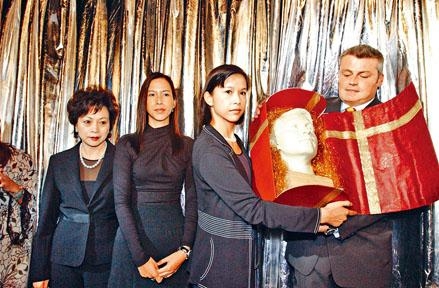 Ophelia Macpherson and her daughters at a Leslie Cheung wax figure unveiling
courtesy of singtao.com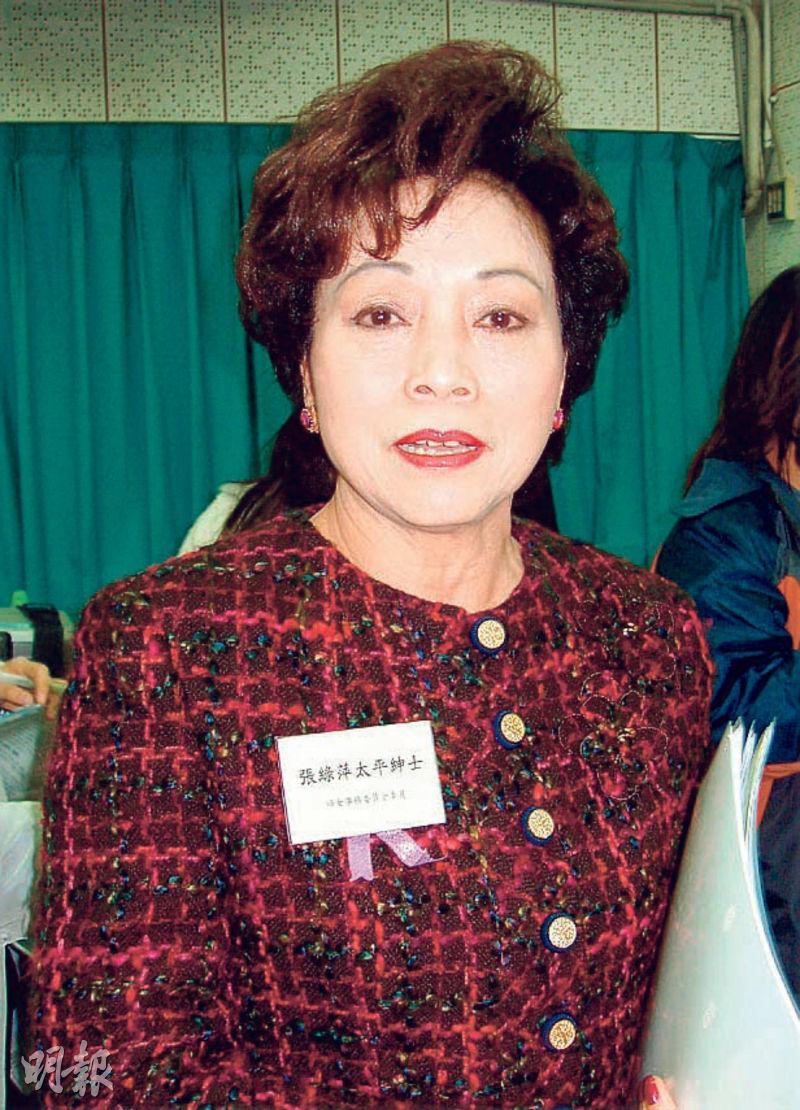 Leslie Cheung was close to his sister and brother in law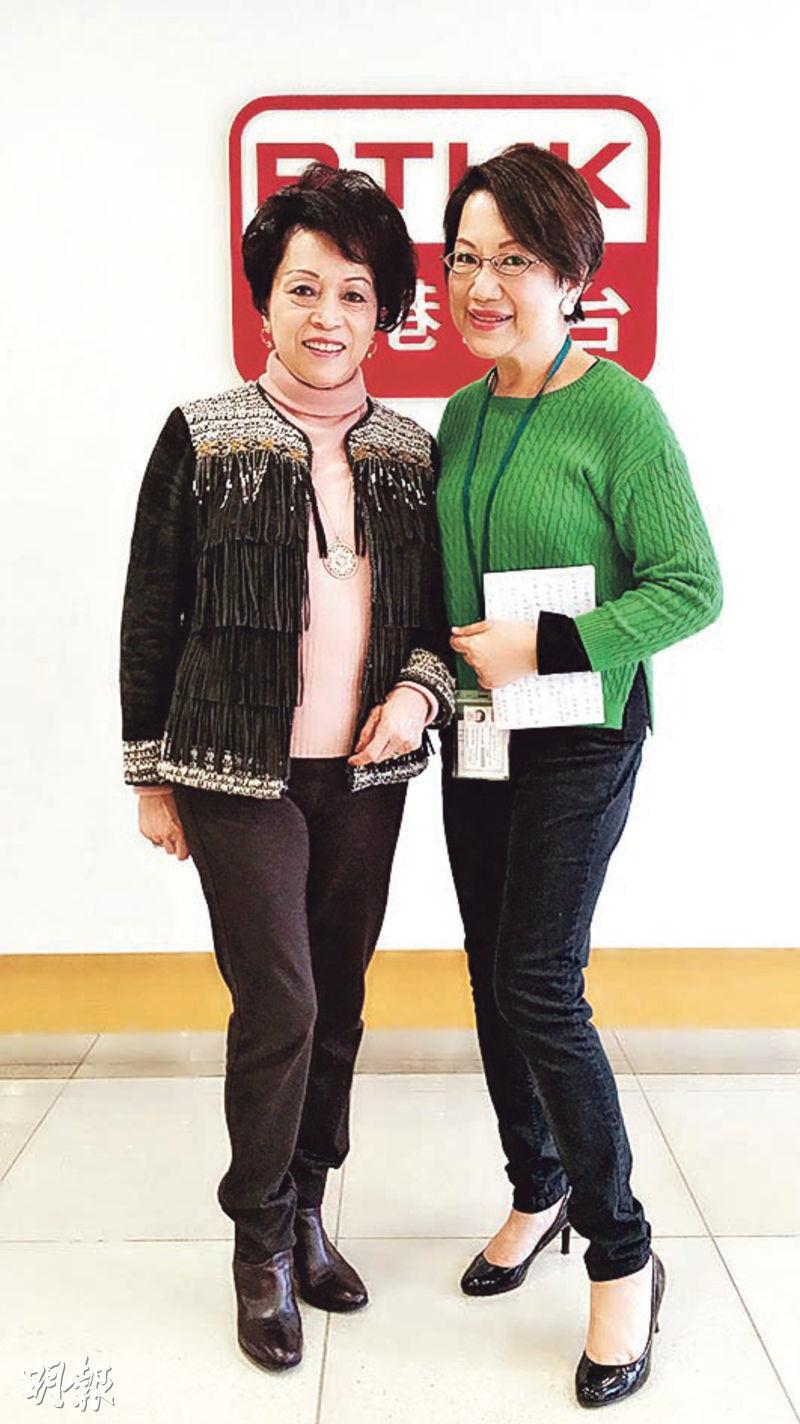 Ophelia Macpherson was still teary eyed when talking about Leslie Cheung on the radio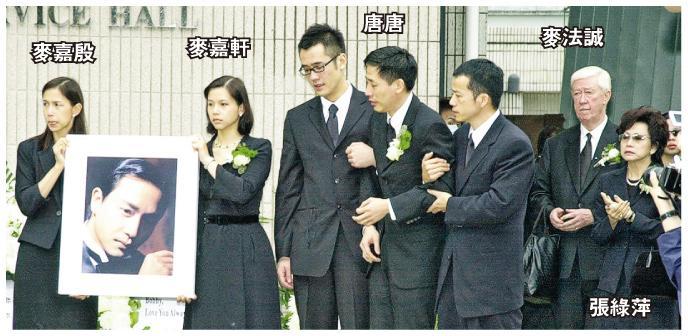 courtesy of mingpao.com
The late superstar Leslie Cheung Kwok Wing's sister Ophelia Macpherson Cheung Look Ping passed away last Saturday from lung disease at age 77. Her daughter Ayesha Macpherson Ka Hin yesterday confirmed the news and revealed that her mother passed away on the evening of the 25th at the Hong Kong Hospital and Sanatorium from lung disease. She went very peacefully. A viewing will take place at the Hong Kong Funeral Parlor on December 20th and the funeral the next day.
Cheung Look Ping was the oldest daughter of the family. Although she was 18 years older than her brother Leslie they have always been close. Cheung Look Ping was active in women's causes and was a former Women's Commission member. In 1974 she became the Hong Kong Consumer Council's first chair and the International Women's Forum global vice president. In 1978 she was named one of Hong Kong's Top Ten Outstanding Youth.
She was married twice and had twin daughters Ayesha and Alisha. Cheung's former husband was an university classmate. After marriage she was a secondary school teacher. While Cheung Look Ping was pregnant, her former husband cheated and led to a divorce. Later, after she began working for the government, she married her superior Macpherson and the girls took his name. Elder daughter Ayesha Macpherson is a the wife of former Chinese University president Lawrence Lau Juen-yee.
Cheung Look Ping last year appeared on her friend Che Suk Mui's program and admitted that since Leslie's passing she has not participated in any related memorial event. She not only did not want to be mistaken for stealing the thunder but also because Leslie has always lived in her heart.
Cheung Look Ping kept the clothes photo frame that Leslie gave her after he became a star. In it was her wedding gown photo with the then 8 year old Leslie. She also revealed that when Leslie was 20 something, God mother took his birth date and time for fortune telling. The fortune teller stopped at age 46 and wrote, "That is it so far, more later if permitted." At the time Leslie very anxiously asked her if his life would not pass the fortune, Cheung Look Ping comforted him that his life was so rich, age 46 might be the second half of life. However, Cheung Look Ping has always worried and Leslie finally passed away at age 46. Cheung Look Ping has always regretted the most when Leslie suggested to move to Australia together, but she was unable to leave her job. She kept thinking if she agreed would history be changed.
As for Leslie's recognition of his relationship with Daffy Tong Hok Tak. Cheung Look Ping once said that she felt proud. She and Tong Hok Tak often took care of each other just like family.