Nancy Sit
Paul Chun
courtesy of on.cc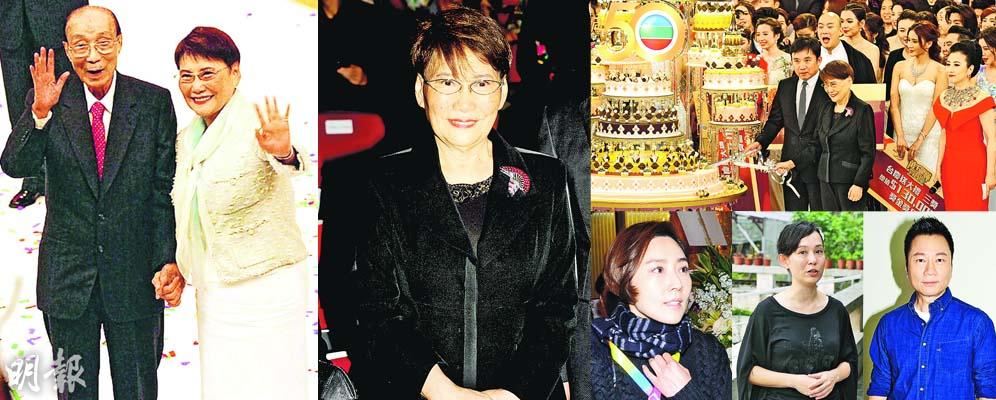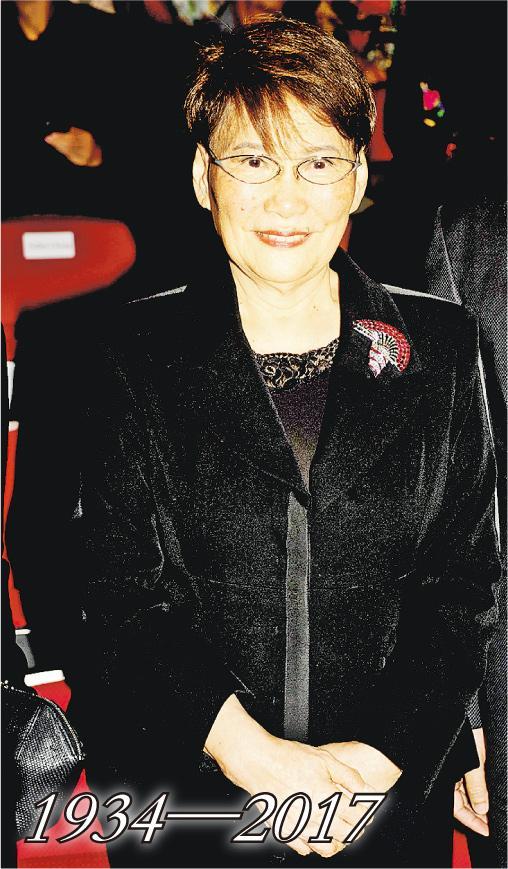 Mona Fong passed away yesterday at age 83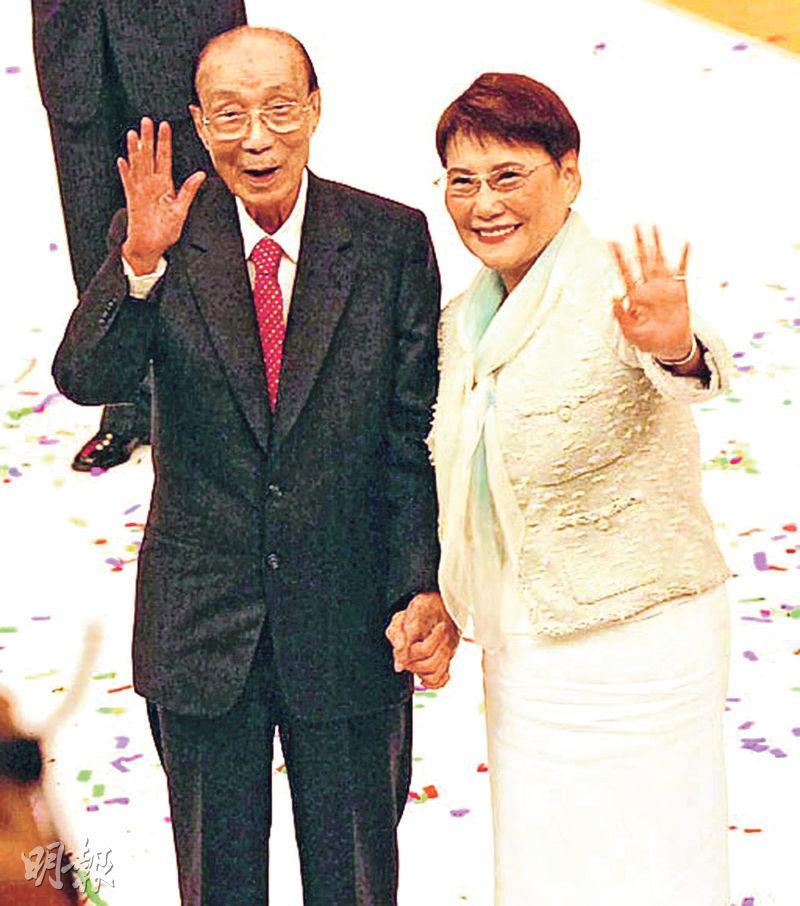 Sir Run Run Shaw and Mona Fong registered their marriage in Las Vegas in 1997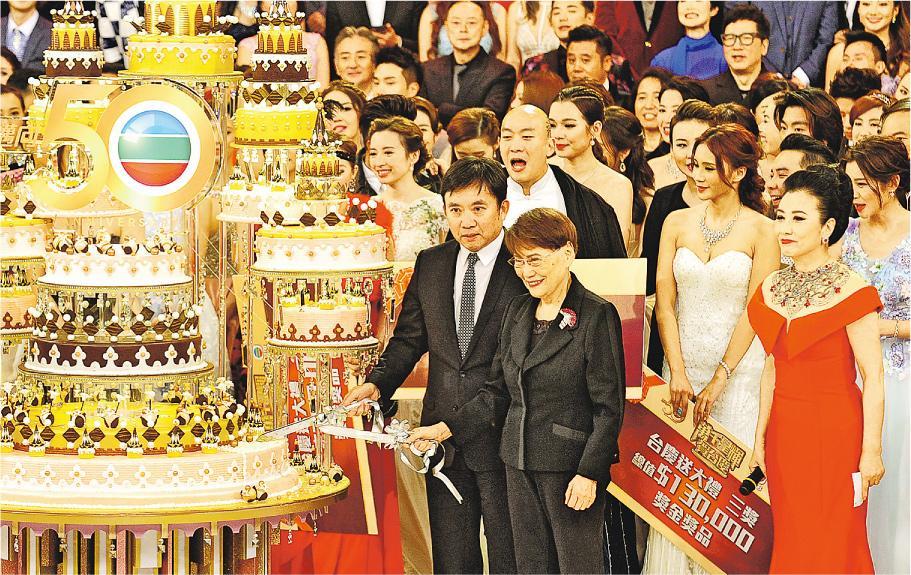 Mona Fong attended last year's TVB anniversary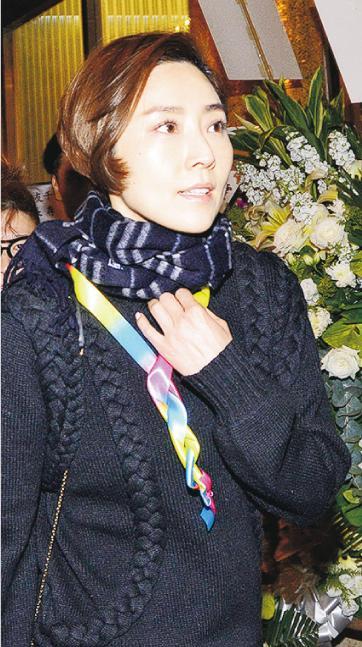 Shirley Cheung gets teary eyed when remembering Mona Fong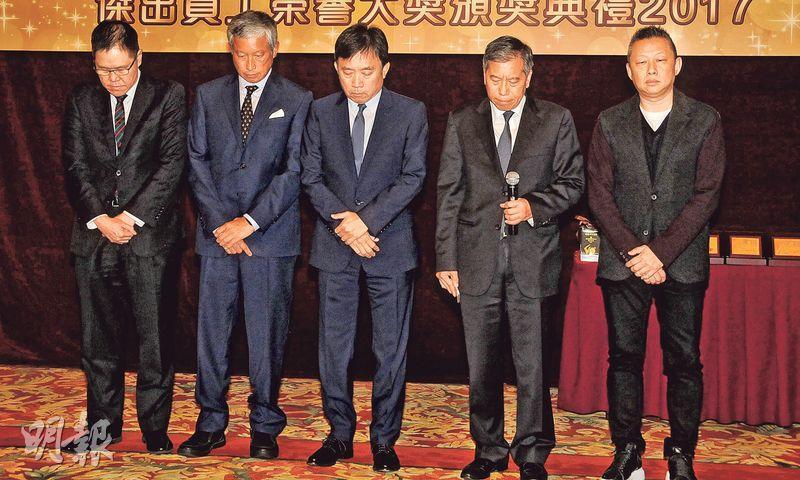 TVB chief Chan Kwok Keung (center) lead the company in a moment of silence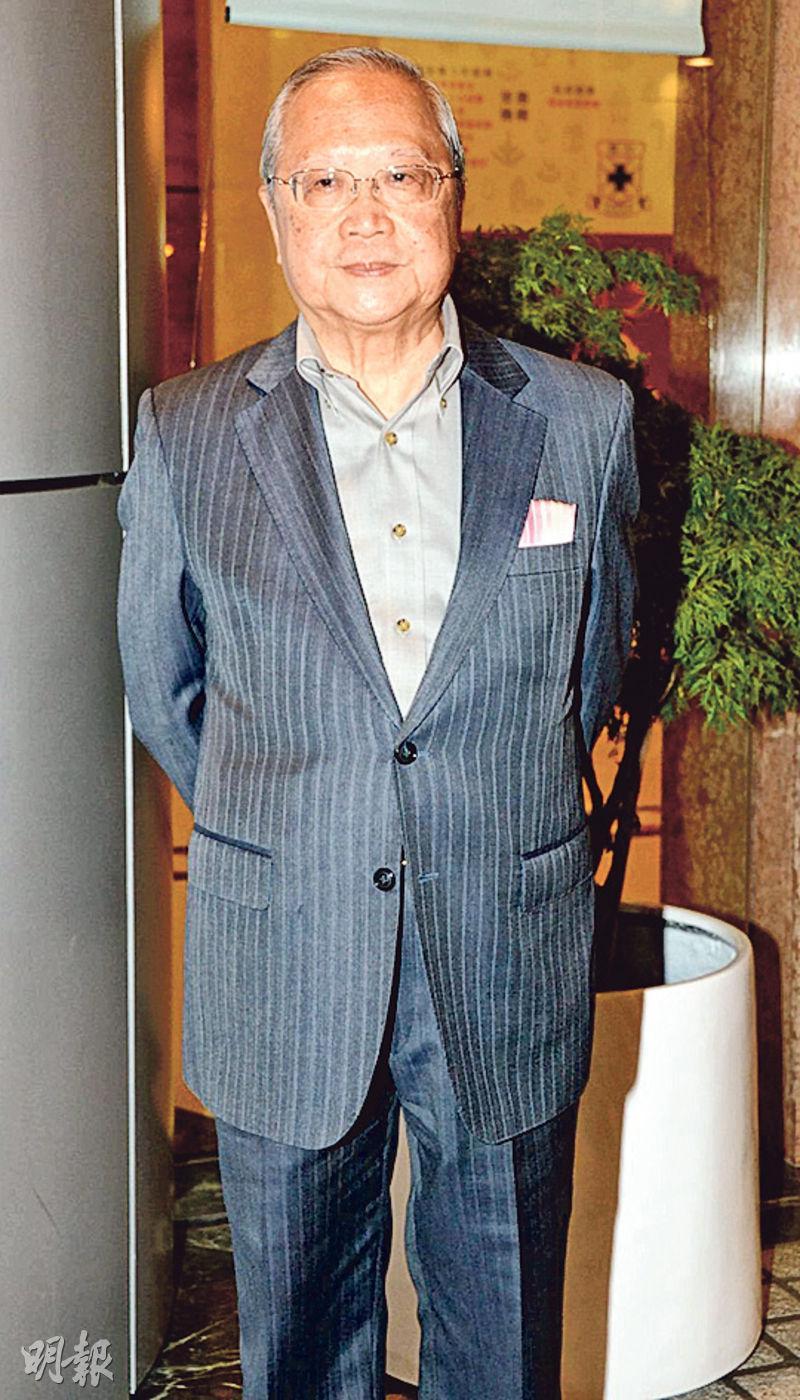 Norman Leung declines any interview when he leaves the Hong Kong Sanatorium and Hospital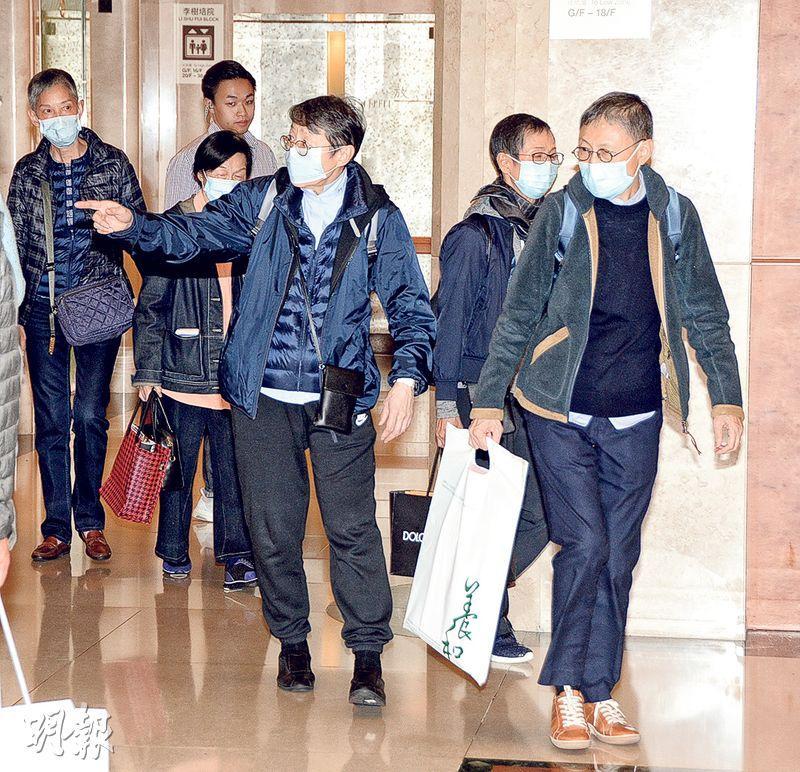 Mona Fong's family departs the hospital
courtesy of mingpao.com
The strong woman on film and television of a generation, the widow of the late "film and television tycoon" Sir Run Run Shaw, Mona Fong Yat Wa yesterday passed away at age 83 with her family by her side. "Aunt Six" Fong Yat Wa was formerly the vice president of the Shaw Brothers film company and a non executive director of the Television Broadcasting Company. Many in film and television expressed deep sorrow over "Aunt Six's" passing and praised her numerous contributions to the industries.
The former TVB chairman Dr. Norman Leung Nai Pang yesterday announced that Fong Yat Wa passed away around 5:28 PM at the Hong Kong Sanatorium and Hospital at age 83. Her family was by her side.
TVB yesterday issued a press release to confirm the news and introduced Fong Yat Wa as the TVB director since October 1988 and assisting Sir Run Run Shaw with his TVB and Shaw Brothers film company businesses. In October 2000 she was named the TVB vice chair; in May 2006 she became the general managing director until March 2012 when she retired and became an non executive director until today. TVB and Shaw group expressed their deep sorrow and condolences to the family of Shaw Fong Yat Fong. The funeral details will be announced later.
Fong Yat Wa in recent years has rarely appeared in the public. In June this year she was already rumored to be hospitalized. Her final public appearance was September 26th a the 2017 Shaw Award. Fong did not appear at the TVB 50th anniversary program on the 19th; in addition when Liu Shikun held a concert at the Shaw studio, although she was invited she declined due to illness. Reportedly on May 23rd when Fong Yat Wa attended the 14th Shaw Award press conference, the already ailing Fong in order to avoid speculation toughed out an appearance. Reportedly after photo opportunity with Chief Executive Carrie Lam Cheng Yuet Ngor she left in a hurry and returned home to rest.
The TVB Long Term Service and Outstanding Employee Honorary award ceremony 2017 took place last night at the Shangri La Hotel. Group chair Chan Kwok Keung, group CEO Lee Bo On, board member Cheng Sin Keung, Lee Hin Bun, Lo Wing Yan attended. Non executive director Shaw Fong Yat Wa yesterday passed away. Before the award ceremony chair Chan Kwok Keung held a moment of silence.
On the stage Lee Bo On announced he painful news to the attending colleagues and said that Sister Fong passed away from illness. When she passed she was very peaceful and her family was by her side. The company and its entire staff expressed their deepest condolences.
Suet Nei who received the 20 year service award said that she learned of Aunt Six's death on her phone. She said that in recent years she rarely saw her. During the Cantonese film era they have not worked together either. In her impression they saw each other at the TVB anniversary two years ago. Suet Nei was a little surprised by Aunt Six's passing, but she was already over 80 and considered having lived a long life. With 30 years of service to the company, Ram Chiang Chi Kwong did not know about Aunt Six's death, but he already thought something was odd when she was not at the station's 50th anniversary. "My only close contact with her with two years ago at the anniversary. At the time I sang. She was next to me and praised my singing. The news was quite regrettable because she was a super strong woman."
In addition, Paul Chun Pui while paying his respect to Willie Chan Chi Keung took a step back and pounded his chest once after reporters informed him of Fong Yat Wa's passing. He said, "I just found out, it was very sudden." He immediately covered his mouth and got teary eyed. "We have known each other for 20 years, I haven't seen her in a very long time." Chun Pui continued that TVB did not mention why Ms. Fong was absent from the anniversary and would attempt to contact Ms. Fong's sister for more information.
Nancy Sit Ka Yin said that when she heard the news of Fong Yat Wa's passing she felt it was very sudden. As for Ms. Fong's absence from the anniversary, Sister Ka Yin said that at first she thought she was busy. "During the cake cutting when I saw Madame Lee Hau Wo, I finally thought Ms. Fong." At the joyous occasion she would think of Fong Yat Wa but she never thought that she would pass away. Sister Ka Yin said that either at the end of last year or early this year she saw Fong Yat Wa at an event. At the time her smile was brilliant and she did not seem to have any big problem. She also said that Fong contributed a lot to TVB. Sister Ka Yin as an artist of course benefit a lot, so after hearing the news she was very saddened. "After a certain age, this would be one of the stage."
Shirley Cheung Yuk Shan said that she only found out about Fong Yat Wa's passing at Chan Chi Keung's funeral ceremony. "Ms. Fong was one of the most respected person in my life." When asked if she visited at the hospital, Cheung Yuk Shan said that she guessed that Fong Yat Wa was ailing and would not wan any visitor. She also said that she would not talk about Fong's condition and would wait for the announcement. Cheung Yuk Shan again stressed that Fong was the "person she respected the most". She was a very nice person and she learned a lot from her.
Fong Yat Wa was originally named Lee Mung Lan, also named Fong Mung Wa. She was he late Sir Run Run Shaw's second wife. Born in 1934 in Shanghai, hre mother was a 30's Shanghai night club artist Fong Man Lo. Fong Yat Wa took her mother's family name since childhood. Due to her poor family background, Fong Yat Wa with her naturally beautiful voice already dropped out of school at junior high to become a singer. Her preference was English songs. In the 50s she officially began her singing career and performed in Singapore and Malaysia. In 1952, Fong Yat Wa at a performance met Siu Yat Fu. Shaw at the time appreciated her singing and later even arranged for her to guest star in a Shaw film. Later, Fong Yat Wa signed with EMI and released many Chinese and English songs. Her expertise was European and Western songs. Her best selling and most popular was FA YUET GAI KEI.
Fong Yat Wa in 1969 joined the Shaw Brothers film company. Since October 1988 she served on the TVB board of directors and as Siu Yat Fu's assistant, often accompanying Siu Yat Fu in the public. In 1987, after Siu Yat Fu's original wife Wong Mei Chun passed from illness, Siu Yat Fu and Fong Yat Wa's marriage was rumored but Fong Yat Wa expressed hope to maintain status quo. Siu Yat Fu also said that he had "no such plan". They maintained a "teacher and friend" relationship. In 1997, the 90 year old Siu Yat Fu and Fong Yat Wa finally registered their marriage in Las Vegas. Siu Yat Fu revealed after his marriage, that day they originally went on vacation in Las Vegas, but due to the good weather they wed. After marriage they still lived apart, but their residences were only 5 minutes apart by car. Fong Yat Wa would have lunch with Siu Yat Fu at his home on most Sundays. Speaking of their marriage, Siu Yat Fu admitted, "Ms. Fong and I have been friends for years and worked together for 45 years. Marriage could give her a name and confirmed Ms. Fong's future happiness."
In 2007, Siu Yat Fu announced his retirement and decided to cede the TVB CEO position to Fong Yat Wa. When asked why he did not pass the position to his children, Su Yat Fu stated that none of his four children was more familiar about his business than Ms. Fong and none would put in more effort than she has. In 2014, Siu Yat Fu passed away at home at age 107. Fong Yat Wa accompanied her husband on his final journey and personally took care of his affairs.