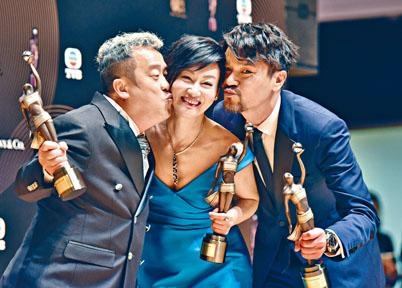 courtesy of singtao.com
ViuTV reportedly has already successfully landed the broadcast rights to two great Asian film industry events, including the 54th Golden Horse Award on the 25th and the 37th Hong Kong Film Award on April 15th, 2018.
Each year the Hong Kong Film Award broadcast rights would be open for bidding. Aside from the highest bid, the committee would also observe other conditions. If the news was true, ViuTV has won back the exclusive broadcast rights from TVB. ViuTv said, "Currently we have no comment, if we have news we would make an announcement." In addition, ViuTV already has the right to the 54th Golden Horse Award and will air it live with nowTV on the 25th.