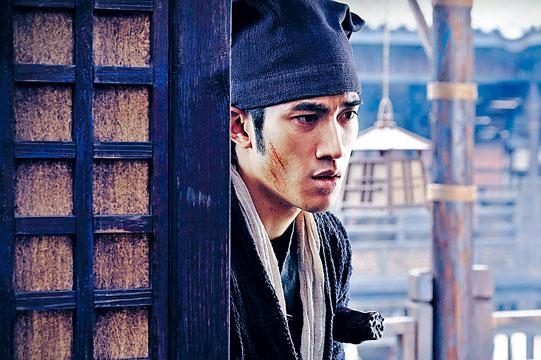 courtesy of singtao.com
For the Tsui Hark produced and written, Yuen Woo Ping directed, Aarif Rahman (Lee Chi Ting), Zhou Dongyu, Ni Ni starred fantasy film THE THOUSAND FACES OF DUNJIA (KEI MOON DUN GAP), Tsui Hark as the producer and the screenwriter was responsible for his expertise of special effects and worked with "king of kung fu" Yuen Woo Ping for the eighth time.
Speaking of working with Tsui Hark, Lee Chi Ting said that he almost never stopped working. Sometimes at night he did not even sleep, but the next day at work he did not even yawn once. He was even more energetic than they were. Ni Ni admitted that she had a lot of fight scenes in the film, but Yuen Woo Ping was able to ensure every fight scene was very special. Zhou Dongyu said that at the beginning she did not know how to play a clan leader well, but Yuen Woo Ping gave her a lot of inspiration and taught her how to express a well hidden master's psychology.