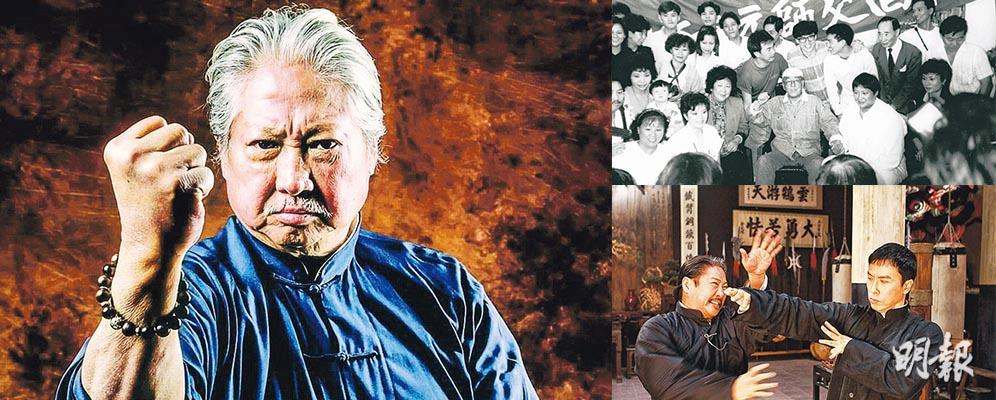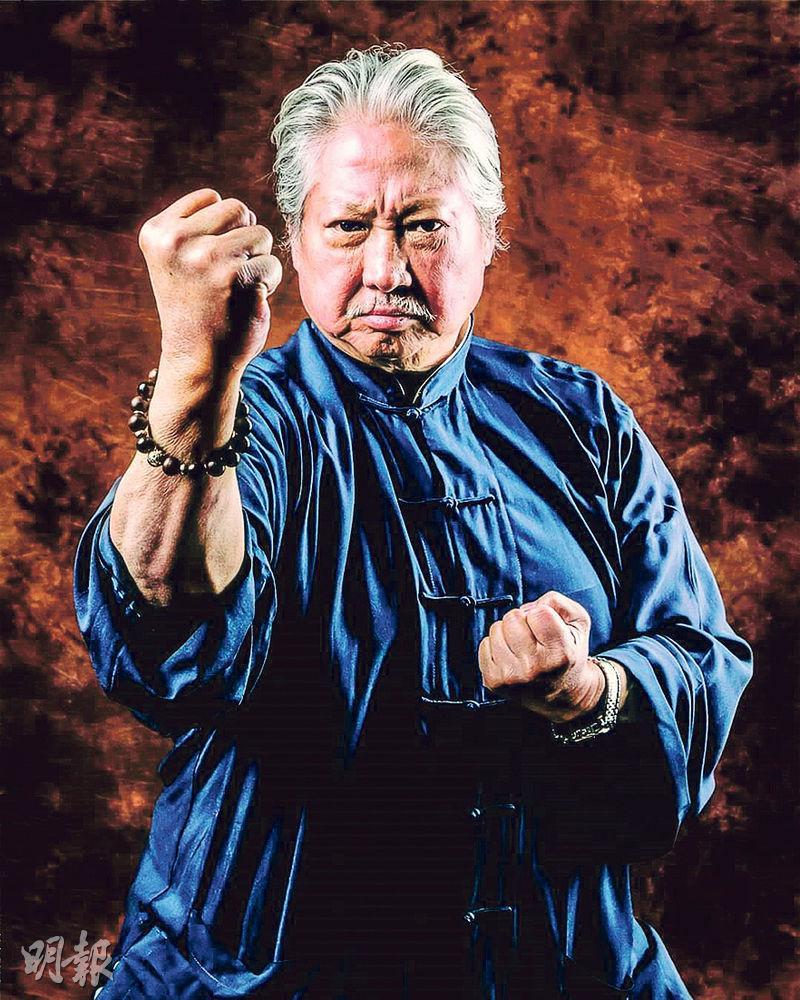 The 71 year old Sammo Hung has been in film over 60 years. He is both happy and surprised to receive the Asian Film Award Lifetime Achievement Award
At age 10 Sammo Hung became Beijing Opera star Yu Jim Yuen's disciple and the big brother of the "Seven Little Fortunes"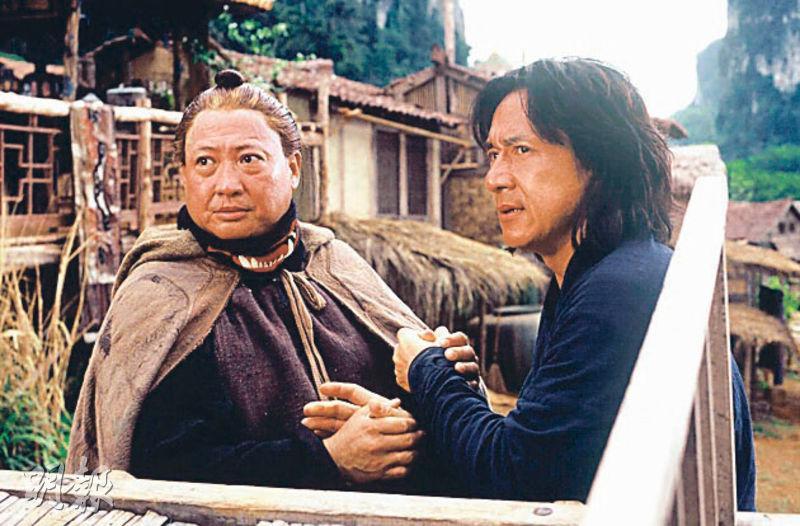 Sammo Hung and Jackie Chan have worked together on many films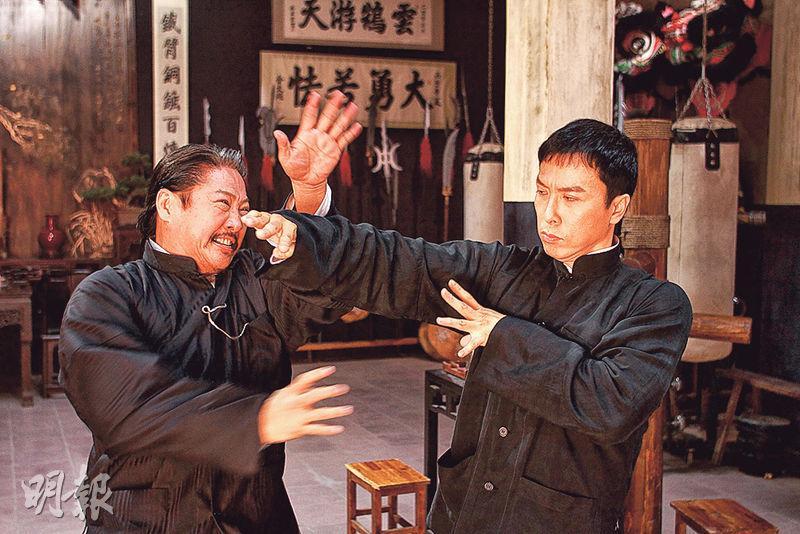 In 2011 Sammo Hung with IP MAN 2 won both the Hong Kong Film Award and the Golden Horse Award Best Action Choreography
courtesy of mingpao.com
The 16th Asian Film Awards "Lifetime Achievement Award" after two years would be presented this year to the kung fu superstar of a generation Sammo Hung Kam Bo for his gigantic contribution to and far reaching influence on Asian films. Hung Kam Bo said about this award, "I am very happy! At the same time I am very surprised to still be able to win awards at this moment, in addition it is an award that recognizes my own performing art career." Hung Kam Bo would accept this honor at the 16th Asian Film Awards on March 12th. 12th
Hung Kam Bo studied with famous Beijing Opera star Yu Jim Yuen. His childhood opera career not only enabled Hung Kam Bo to establish a body full of solid basic kung fu but also a foundation to reign over action films in the future. It even cultivated the ethics of overcoming hardship, endurance and professionalism in Hung Kam Bo. In Hung Kam Bo's over 60 year performing art career, he left a heavy stroke in the Hong Kong and even Chinese film world. Hung Kam Bo admitted, "Looking back in my life the thing that I am the proudest of is choosing film as my career."
Hung Kam Bo felt that the "Achievement" was tremendously meaningful to him, and felt pleased that his hard work and results have been recognized by others. From being an actor to an action director, from a director to an executive producer, Hung Kam Bo's name has become the quality and box office guarantee. Hung Kam Bo has participated in countless films, bringing countless classic scenes and characters to the audience in a variety of subjects. He has been the producer, the director, the screenwriter and the action director for many films. He has also established his other stunt team the Sammo Hung Stuntmen Association to cultivate numerous excellent film talent and injected a lot of force into Hong Kong and even Asian films.
In 1982, the Hung Kam Bo directed and starred crime film CARRY ON PICKPOCKET (TAI FONG SIU SAU) won the 2nd Hong Kong Film Award Best Actor. At the same time with his directed and starred martial art film THE PRODIGAL SON (BAI GA JAI) he won Best Action Choreography. His performance on and off screen were both recognized. In 1988, the Hung Kam Bo starred film that was adapted from his master Yu Jim Yuen and his own childhood experience PAINTED FACES (CHUT SIU FOOK) again won him the Hong Kong Film Award Best Actor. In addition, Hung Kam Bo's contribution made the IP MAN film series a success. As the overwhelming favorite IP MAN and IP MAN 2 won the 46th and the 47th Golden Horse Awards Best Action Choreography, at the same time with IP MAN 2's Hung Kuen master role Hung Chun Nam he won the 5th Asian Film Awards Best Supporting Actor.
Hung Kam Bo has contributed to the film industry for over half a century, his passion for his career made him still firmly stand guard at his post despite his age. After directing and starring in the action film MY BELOVED BODYGUARD in 2016, in 2017 Hung Kam Bo was the action director in the 2017 film PARADOX (SAT POR LONG TAM LONG) and again won the Hong Kong Film Awards Best Action Choreography. In 2020, Hung Kam Bo and six famous Hong Kong directors jointly directed the film SEPTET (CHUT YUN LOK DUI). The Hung Kam Bo directed story EXERCISE took place in the 50's Hong Kong and told how he studied and grew up, as he hoped to continue to pass on the art of kung fu.
The Asian Film Awards Academy president Dr. Wong Ying Wai said, "To be able to present the 16th Asian Film Awards 'Lifetime Achievement Award' to the kung fu superstar of a generation Hung Kam Bo is the honor of the Asian Film Awards and also an event that is worth celebrating for the entire film industry. I look forward to Hung Kam Bo to be able to create even more lively and vivid film characters to create even more classic films for Asian films!"