10 members of MIRROR attend the press conference to promote the new film
Lokman Yeung takes the opportunity to learn from Gordon Lam while working with him
courtesy of on.cc
courtesy of singtao.com
Anson Lo and Edan Lui is working on a new film in Japan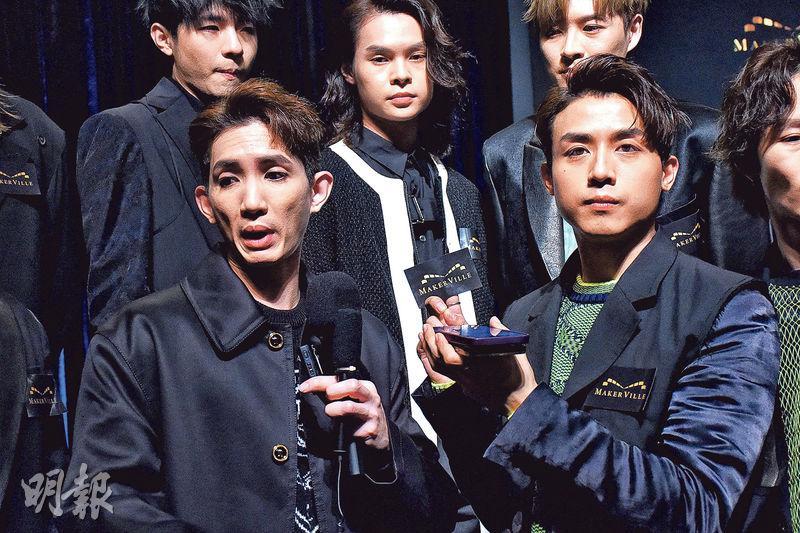 Lokman Yeung and AK ask fans to be patient, as their songs would gradually become available on the airline's in flight entertainment system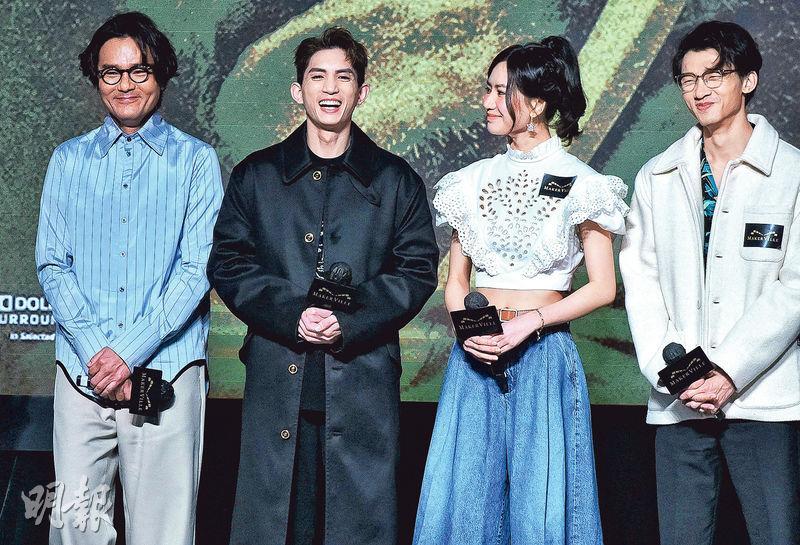 Gordon Lam, Lokman Yeung,Ng Wing Sze and Peter Chan Charm Man promote MAD FATE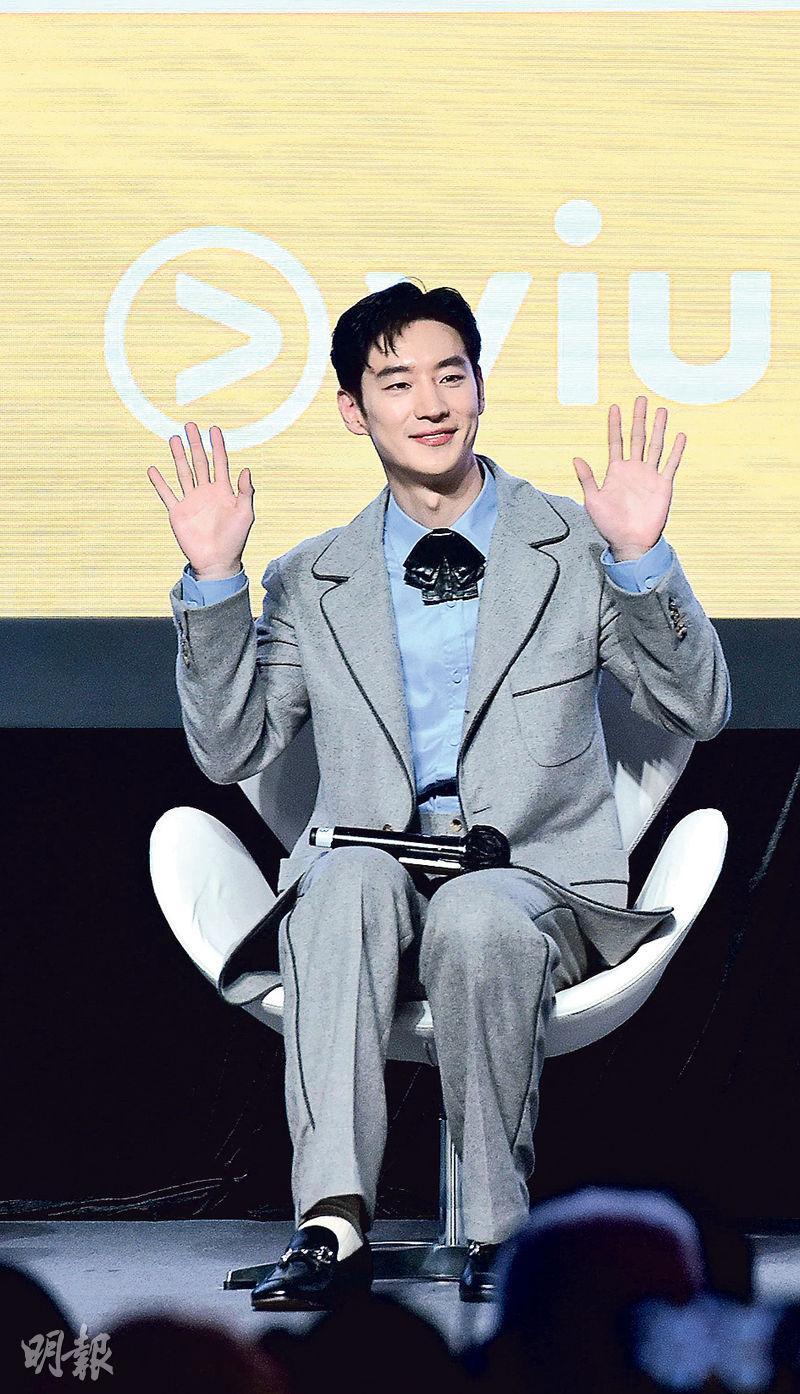 Korean actor Lee Je-hoon promotes his Korean drama TAXI DRIVER 2
courtesy of mingpao.com
Gordon Lam Ka Tung, Lokman Yeung, Ng Wing Sze and Peter Chan Charm Man along with producer and screenwriter Yau Nai Hoi, producer Elaine Chu Suk Yee and director Soi Cheang Pou Soi appeared at the VIU X MAKERVILLE 2023 project launch event to promote their film MAD FATE (MING ONG), which will open April 20th. It would also be MakerVille's founding film. Chu Suk Yee said that Ka Tung was the soul of the film, and was very grateful that Ka Tung at the production start already said nonstop, "Don't talk about money, make the movie well first." He reduced her production pressure.
The funny part was that when Yau Nai Hoi mentioned that Cheang Pou Soi was very violent, Ka Tung not only agreed but also said that his pen was very vile. It would make the audience think whether "no fate but what we make" or "we can't fight destiny", which would also be the reason to watch this film. Lokman pointed out that when he saw his film poster, he was so frightened he screamed. Because the character was born with a desire to kill, he had many scenes with Ka Tung. The Hong Kong Film Awards Best Supporting Actor nominee Chan Charm Man admitted that he had very little confidence, he could only feel normal about it because the competition was very strong. In particular he really admired Michael Hui Koon Man.
Guy group MIRROR promoted their first movie with all 12 members together, WE 12 (12 GWAI DOH). The film has already entered pre production. Aside from Anson Lo Hon Ting and Edan Lui Cheuk On who were currently working on the Emperor Motion Picture DOH YUET JEH (THE MOON THIEVES) in Japan, the other 10 were present and described this film as a commemoration of the 5th anniversary of their formation. They looked forward to this movie very much.
Speaking of playing the strange thieves, they said, "We already had our fitting and would have some pretty costumes made. (Would you have any special skills?) Strange thieves inevitably would have punches and kicks. We are going to acting classes and building our chemistry." They have also had kung fu training and stretching, joking that they would learn strange tricks in order to show their coolest side. Who is more agile? Anson Kong joked, "Of course the few in ROPE A DOPE (SING GOK)!" Stanley pointed out that Lokman had a Tae Kwon Do background and probably would be more able to fight. He also revealed that this time the fight scenes would not be even. Some members would fight more. The story would feature the 12. It would have actresses but no room to add romance. Frankie said that the 12 of them have never worked on a movie together. Normally they would be very noisy, but as soon as they would get noisy they would get chaotic. This time finding the rhythm and chemistry in their line delivery would be very hard. Ian felt that for their 5th anniversary making a movie together would be well worth remembering. Stanley felt that it would bring out the "unity is power" spirit, and hoped through the film even more people would know MIRROR. Keung To said that he would not fly to Japan to make DOH YUET JEH. "I am just guest starring! I won't have much screen time. I would work in Hong Kong, but later I really would have to go to Japan for other jobs."
Some online questioned their company was dividing them up. The distribution of the members' work on the airline's in flight entertainment system was very even, focusing only on Jer and not at all on AK, Ian or Jeremy; they disagreed with being "divided" and even explained that the company was only doing this according to procedure. It would release one by one. For example even series would have to be shown at different times, otherwise no one would be able to watch them all. They were rumored to be releasing their first English single RUMOURS in the middle of the month, its goal would be the international market. Lokman stated that the response would determine whether they would release another English song. He personally wanted to release a Thai song, because the Thai language is unique.