Teresa Mo praises the new generation of actresses are all eye opening
Angela Yuen's performance receives good reviews
courtesy of on.cc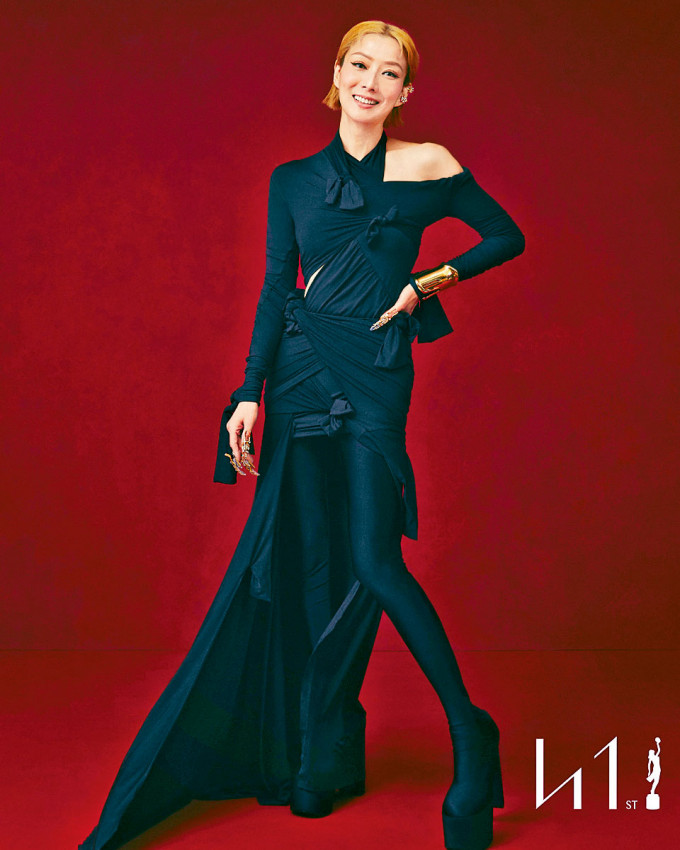 Sammi Cheng
courtesy of singtao.com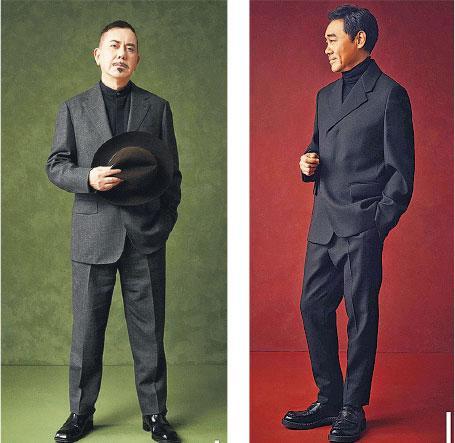 Anthony Wong and Sean Lau's acting skills are beyond any doubt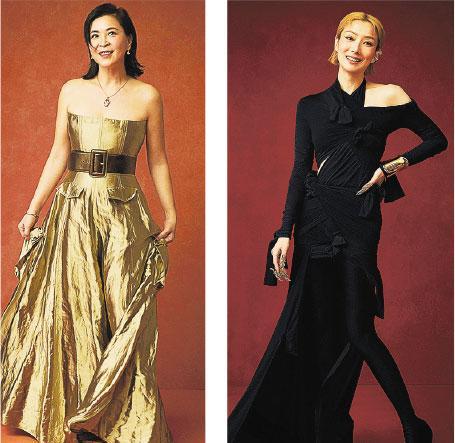 Louisa So and Sammi Cheng
courtesy of mingpao.com
The 41st Hong Kong Film Awards will take place on April 16th at the Hong Kong Cultural Center. The organizer, the Hong Kong Film Awards Association yesterday released the Best Actor and Best Actress nominees' photos. The 2018 Hong Kong Film Award Best Actress Teresa Mo Shun Kwan, who won with the film TOMORROW IS ANOTHER DAY, returned to the battlefield 5 years later. This time she is nominated for the Emperor Motion Picture MAMA'S AFFAIR (AH MA YAU JOR DAI YI GOR) opposite Louisa So Yuk Wa, Angela Yuen Lai Lam and the current Golden Horse Award Best Actress Sylvia Chang. In Mo Shun Kwan's eyes, several opponents are all people of substance. Even Yuen Lai Lam who is lacking in experience also gives a divine performance. She admitted that she has been paying attention to the rising new comers in film in recent years. "Girls are especially sharp. Yuen Lai Lam's acting is very natural. (Jennifer) Yu Heung Ying has variety, and can play both rebellious and very nice. (Louise) Wong Dan Nei really is very successful. (Hedwig) Tam Sin Yin too. They are all top notch, so I wouldn't have to worry about actors."
Speaking of her MAMA'S performance, Mo Shun Kwan felt that it was somewhat similar to her TOMORROW role. Both have sons and face with cheating husbands, only the two films are absolutely different in their style and handling of relationship . She said, "I feel this time is more reserved, handling wise it has been very harder. However the audience is affected even more, hence this movie is more worthy of winning an award."
Already with a Best Actress award in her hand, was she ambitious about winning this time? She made a comparison with mahjong. "I feel anyone who sits down at the mahjong table doesn't want to lose money, of course they want to win. however this time my state of mind is much more relaxed, but I believe in Yuen Lai Lam's performance. If she would win I believe I would applaud very hard."
Best Actor would be a competition between academics, THE SUNNY SIDE OF THE STREET (BAK YUT CHING CHUN)'s Anthony Wong Chau Sun, THE NARROW ROAD (JAK LO MEI CHUN)'s Louis Cheung Kai Chung, and THE SPARRING PARTNER (JING YI WUI LONG)'s double nominees Yeung Wai Lun and Mak Pui Tung -- four Academy for Performing Arts graduates, and DETECTIVE VS. SLEUTHS (SUN TAM DAI JING)'s Sean Lau Ching Wan who started at the TVB artist training class. The two time Best Actor Lau Ching Wan earlier with DETECTIVE received the Hong Kong Film Directors' Guild Best Actor and got a shot of confidence for his third Hong Kong Film Award Best Actor race.
Wong Chau Sun with THE SUNNY SIDE OF THE STREET won the Golden Horse Award Best Actor. THE NARROW ROAD 's Cheung Kai Chun won the Hong Kong Film Critic Society Best Actor. Mak Pui Tung at the 16th Asian Film Awards won Best New Performer. Yeung Wai Lun in THE SPARRING PARTNER played a murderer of both parents. His resemblance to the figure the role was based on received praises from the defense attorney of the case.
Among the Best Actress nominees, 4 were playing mothers in their roles, including MAMA'S AFFAIR's Sister Mo, LOST LOVE (LAU SHUI LOK FA)'s Sammi, THE NARROW ROAD's Yuen Lai Lam and A LIGHT NEVER GOES OUT (DUN FOR LAN SHAN)'s Sister Chang. They would battle THE SPARRING PARTNER's veteran lawyer Louisa So Yuk Wa. Sister Chang with LIGHT won the Golden Horse Award Best Actress. Sammi with LOST won the Hong Kong Film Critic Society and the Hong Kong Film Directors' Guild Best Actress.