Ian Chan says that he only follows on social media people he has met in person or worked with
courtesy of on.cc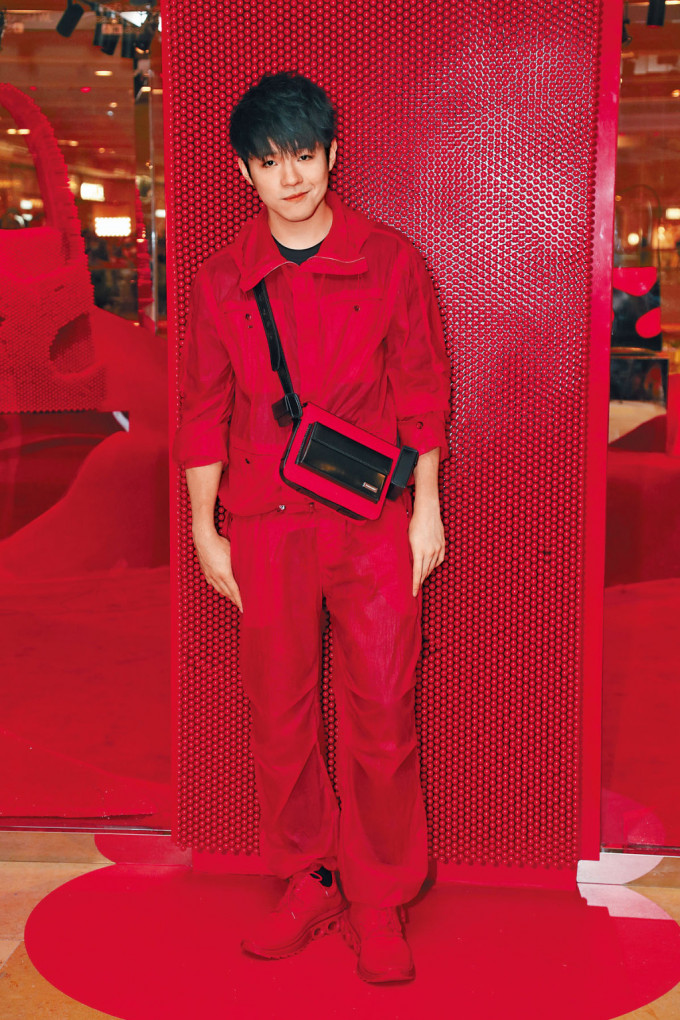 courtesy of singtao.com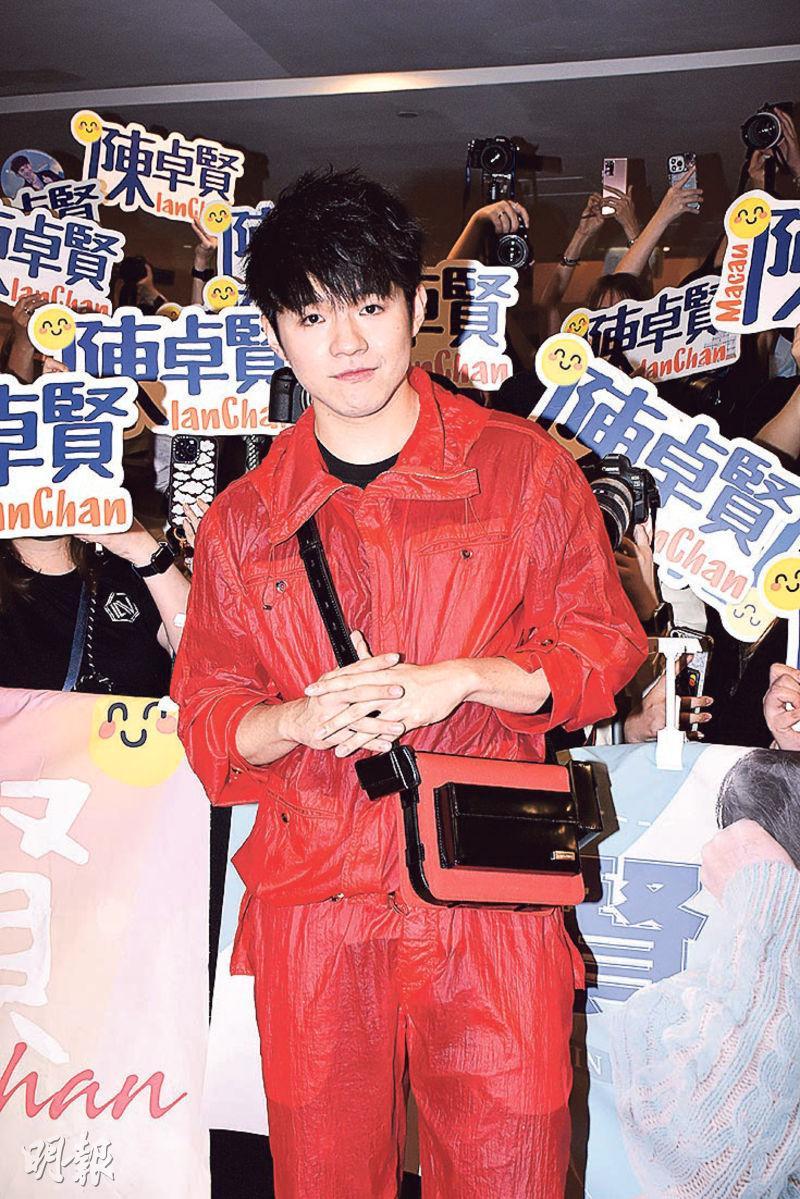 Ian Chan says that he did not unfollow JJ Lin out of disrespect, just that reality and online are two different matter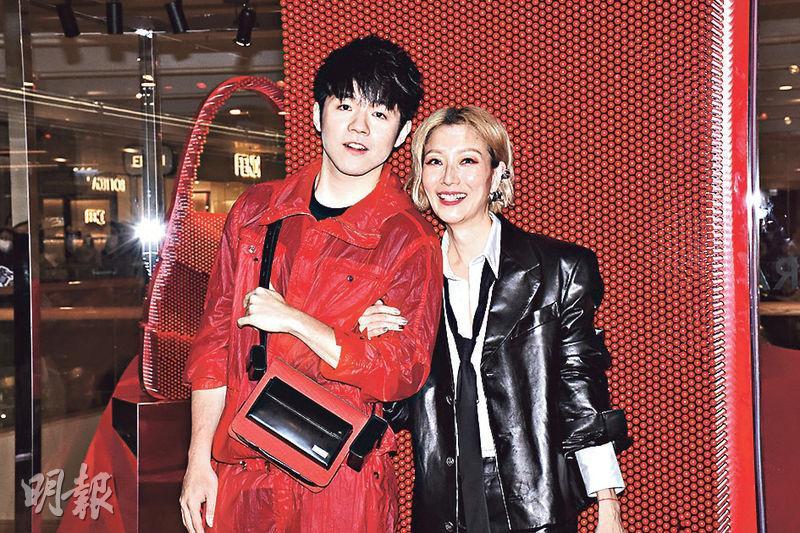 Sammi Cheng grabs Ian Chan by the arm for a photo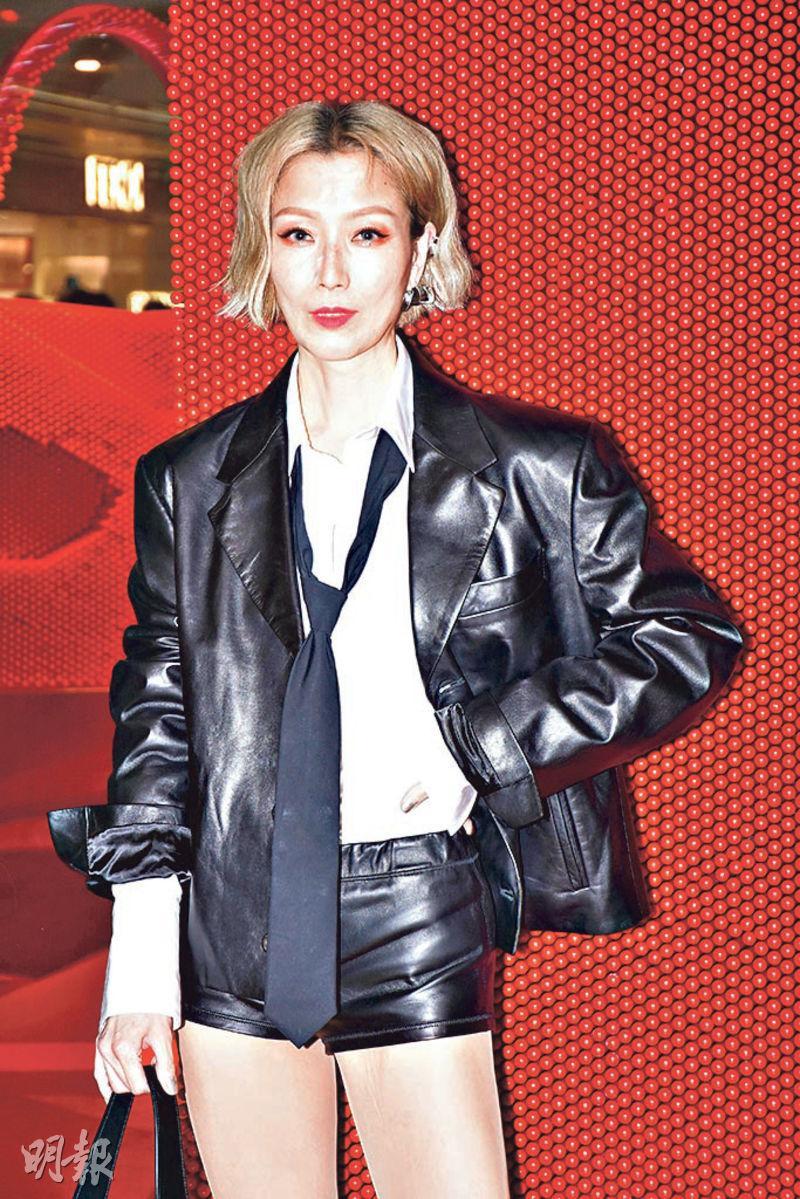 Sammi Cheng says that inviting the entire group of MIRROR to be her concert guest performers again would be tough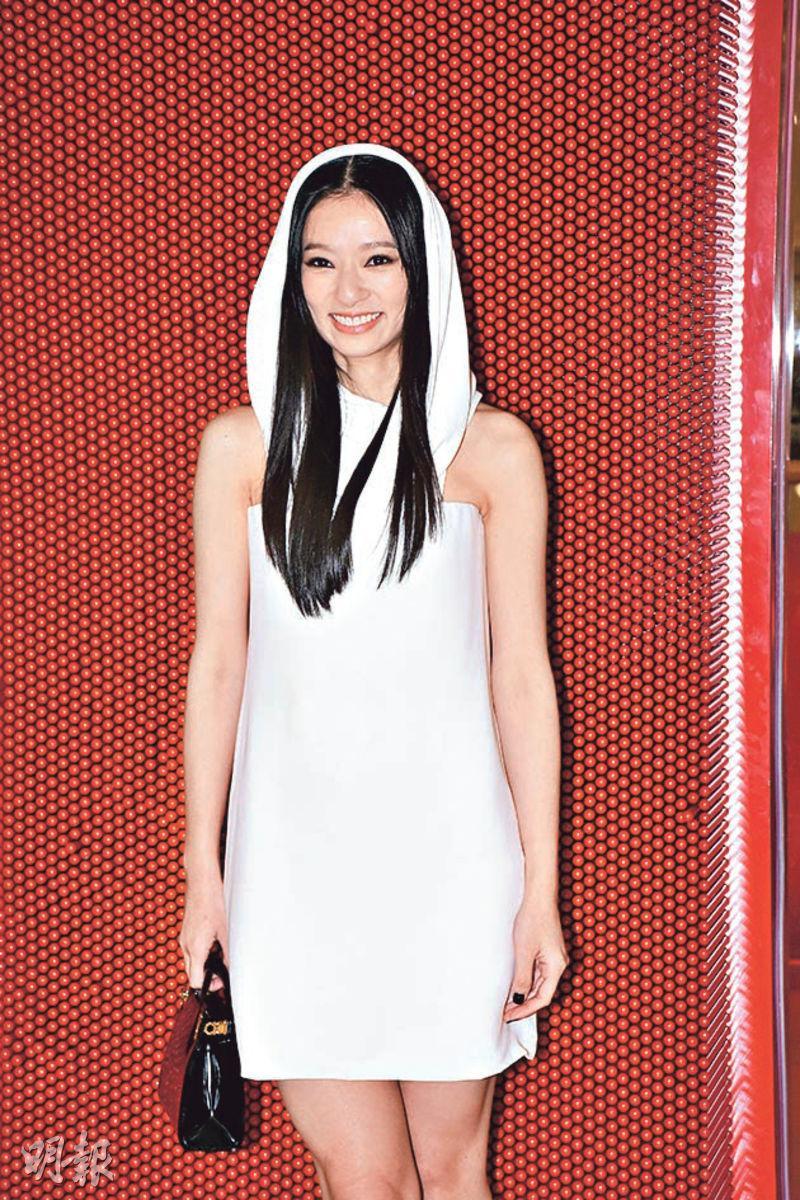 Kayan9896 does not dare to ask Ian Chan to be in her music video because she is afraid that he would steal her spotlight
courtesy of mingpao.com
Sammi Cheng Sau Man, Ian Chan Cheuk Yin, Kayan9896 (Jeannie Ng Ka Yan), Angus Yeung Tin Yue, Elly Lam Sum Yee and others two nights go attended a fashion label's pop up concept store opening ceremony. Sammi said that she would not mind the challenge of any look; as for her husband Andy Hui Chi On's return to the stage, she would be fully supportive and said that she was able to see On Jai did all his homework for this performance. Speaking of the Hong Kong Film Awards being half a month away, Sammi revealed that she still has not prepared what to wear because she had to finish the jobs on her hand first. Later she would have to fly overseas, so she would leave the task to her image designer.
Would she have time to prepare for her summer concerts? Sammi revealed that the preparation was heating up. She was considering the stage concept, the rundown and the guest list. Would she invite MIRROR to guest perform again? She said getting all 12 would probably be very hard, since each of them would be busy on their own. Looking back at the collaboration 4 years ago, it was indeed very valuable and rare. Whether colleagues or rising singers, guest presenters were all very valuable to her.
Speaking of On Jai returning to the stage for the first time after the "On Sum Incident", he would participate in the April 1st Leslie Cheung Kwok Wing memorial concert. As his wife has she given him any support? Sammi said, "Actually everyday together is mutual support. As for how to face the crowd and perform on the stage, I couldn't help. He would rely on himself, but I am able to see that he has done his homework fully for this performance."
Ian at the event ran into Sammi and Sammi even wrapped her arm around his, which made him happy like crazy. He said, "My hands are really shaking, I am really very happy. After being her concert guests years go, we haven't seen each other in a very long time. (Would you offer to be her summer concert guest?) I really want to! I would clear my schedule for that, because I am truly very grateful for the opportunity Sister Sammi gave MIRROR several years ago."
Ian spoke for the first time about what happened earlier at the JJ Lin concert. He admitted that he rehearsed but in the end it did not happen. It was a misunderstanding in communication, which was very regrettable because being a guest performer for a singer like JJ was a very rare opportunity that he looked forward to. He also felt very excited and kept preparing hard for it. However he thought that everything was fate, and he looked forward to the next time they would have the opportunity to work together. As for accusation that he stopped following JJ on social media because he was mad, he explained that he only followed people he has met in person or people he has worked with. At first he thought that they would work together so he followed him. It was a habit and no disrespect was intended. He stressed that online and reality were two different matter. In addition, fans were rumored to be upset at MIRROR's official meeting fees and quota, Ian said that he was not sure about the arrangement but thank fans for their endless love. He also blew kisses to the fans on hand. However fans reportedly were upset that the 12 were hardly ever together and an exodus has begun, Ian although has not heard the rumor either said that privately the members have all expressed hope to the company for more opportunities for the entire group to be together. They were even willing to reduce their individual events.