Aaron Kwok set down the pain temporarily, give his emotions a break and promote his new film with Gordon Lam
courtesy of on.cc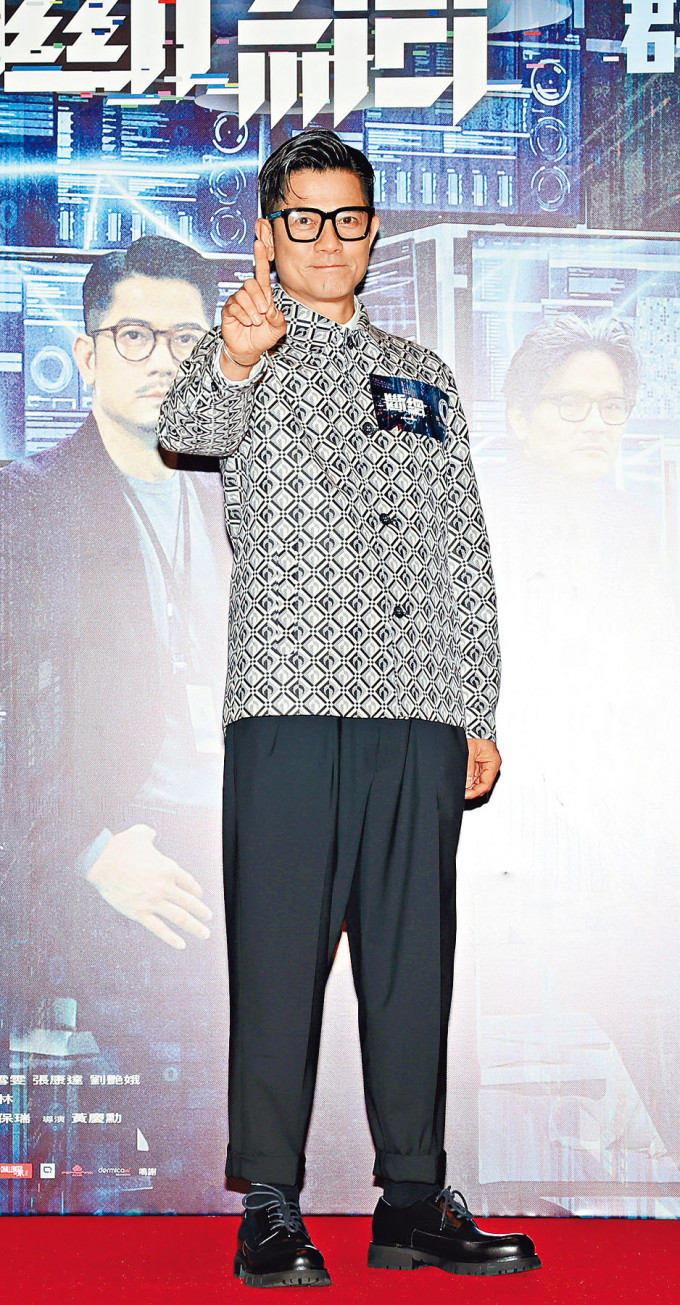 Aaron Kwok has no box office pressure since he has already done his part as an actor
courtesy of singtao.com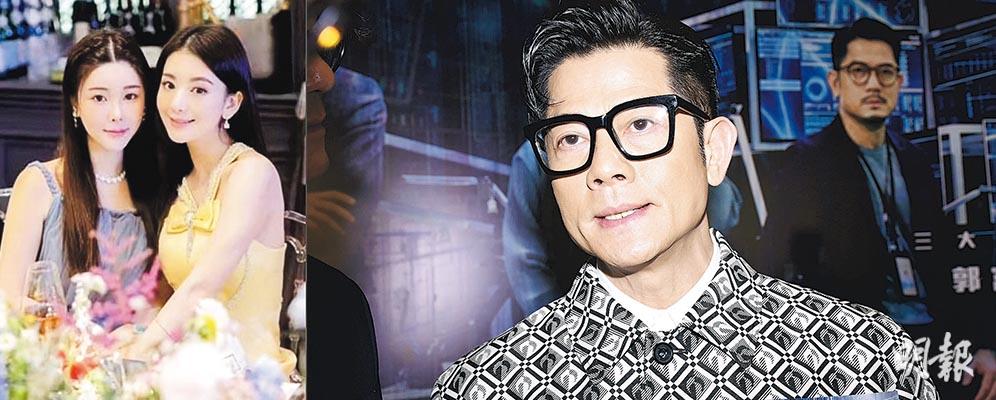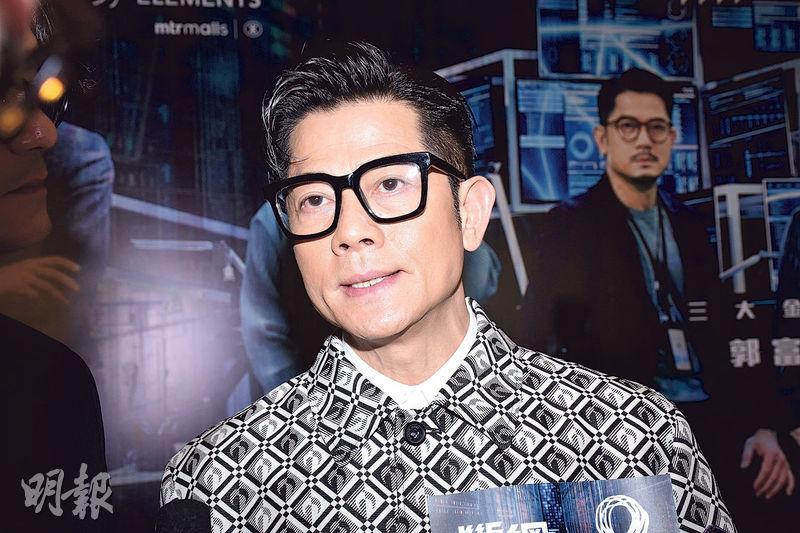 Aaron Kwok is asked about his wife Moka Fang's emotions and speaks about the Abbie Choi case for the first time, saying that it was "very shocking and very sad"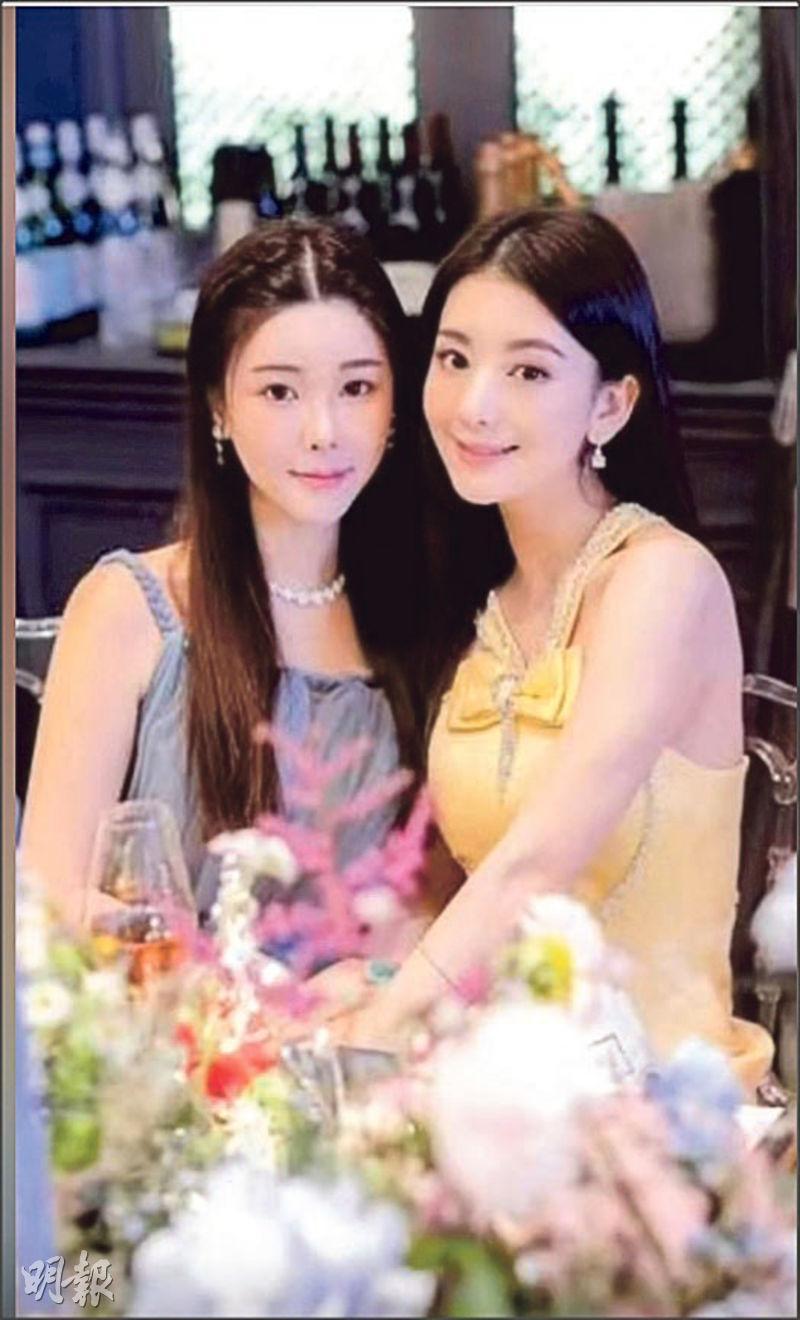 The late Abby Choi was active in the fashion industry and a good friend of Aaron Kwok's wife Moka Fang.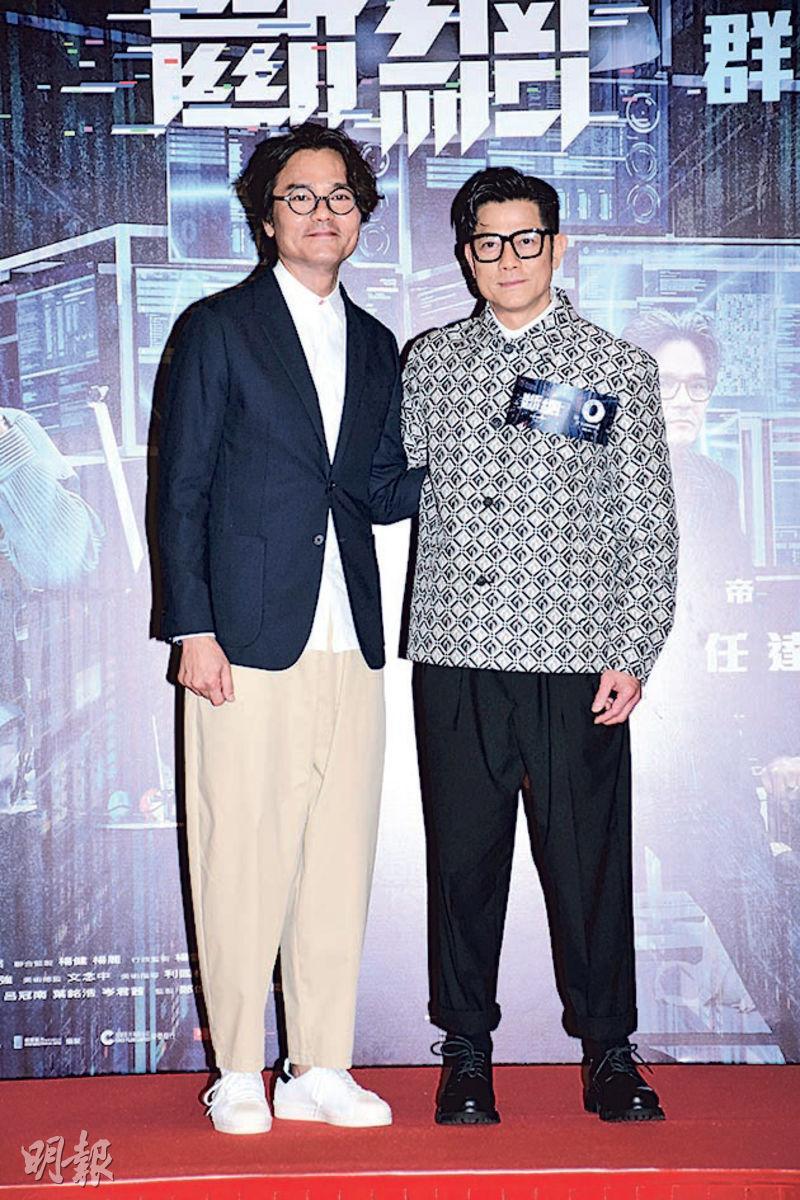 Gordon Lam and Aaron Kwok attend their film CYBER HEIST's premiere
Aaron Kwok earlier ran into Gong Yoo at an event in Seoul
courtesy of mingpao.com
The film CYBER HEIST (DUEN MONG) two nights ago held a premiere, the first to be able to go without a mask mandate in Hong Kong since the pandemic. Producer Soi Cheang Pou Soi, director Wong Hing Fan and stars Aaron Kwok Fu Sing, Gordon Lam Ka Tung, Kenny Wong Tak Bun, Patrick Tam Yiu Man, Tony Wu Tsz Tung, Zeno Koo Ting Hin and Wiyona Yeung Chi Ching attended. Sing Sing two nights ago spoke out for the first time about the dismemberment case of his wife Moka Fang's friend Abby Choi Tin Fung. He stated, "Very shocking, very sad". He also would try to make time to keep his wife company. Sing Sing's attentiveness could also be experienced on how he took care of his child actor co-star. Even Ka Tung "could not take it" and joked that Sing Sing was frequently selling his fatherly love.
Speaking of Moka Fang's friend Abby Choi Tin Fung, Moka Fang only expressed her extreme grief on social media as she had no way to accept the fact that her friend was killed. Sing Sing two nights ago spoke for the first time about his wife Moka Fang's current emotional state. He said, "My wife would need some time, thank you for your concern!" Did he know Choi Tin Fung well? Sing Sing said, "She was a friend, I wouldn't talk about the rest. This is a very shocking and very sad matter, but I don't want to talk about it too much. My wife's emotions......normal human emotions." Was his wife still upset? Sing Sing said, "So today I brought her out to support my movie. Actually as soon as I am done with work I would immediately keep her company!"
This time CYBER HEIST brought Sing Sing and Ka Tung together again, 11 years after COLD WAR (HONG JIN). They even had many scenes together, and were able to have a very stimulation tug of war. Sing Sing also pointed out that the film subject cut very close to viewers, everyone everyday would go online, this time also used an all new way to shoot the internet world, but earlier he too had his image stolen to be used online to spread false information. Thus everyone must clear identify. Ka Tung has rarely used the internet and received fraudulent calls, as strangers would call to try to defraud him. He immediately said that his older brother was still on the police force, the other person just used a series of foul language and hung up.
While the actors spoke on the stage, the child actor who played Sing Sing's daughter was also invited. Sing Sing took attentive care of the child actor with an abundance of fatherly love. Ka Tung smiled and revealed that Sing Sing during the promote kept "selling" fatherly love. "He keeps on saying, 'My daughter, the daughter in the movie......' I really had enough. He even said to me, 'You don't get it'. I don't get it now, couldn't I be able to get it in the future? Haha!" Sing Sing still said to Ka Tung with a kindly father look, "I must really have moved you!" He continued that he has two daughters, while making the movie he was already focused. This time in the film his daughter was born with a heart defect, which Cheang Pou Soi projected his own experience into the character and revealed his love for his daughter.
Earlier when Sing Sing attended an event in Korea he was praised as "chiseled hunk". He said that Ka Tung was also very handsome. Gong Yoo was also at the event with him. Have they talked about working on a movie together? Sing Sing said that would depend on fate, but he joked that Gong Yoo told him he already watched his movies when he was in high school. Sing Sing also said that he watched his movie TRAIN TO BUSAN. He even pointed out that Gong Yoo was very tall, even taller than Ka Tung but felt very friendly. He was very happy to have met him. Earlier Ka Tung participated the Berlin Film Festival with his film MAD FATE (MING ONG), but he joked that he stayed for 60 hours, kept doing interviews and did not have time to play. He only took time to go to the supermarket to get some German sausages for friends; after returning to Hong Kong they immediately went to promote CYBER HEIST in the Mainland nonstop. Sing Sing said that he has already done his part as an actor. He hoped that everyone would support the movie, so he had no pressure about the box office.