Stephy Tang attends Gardner Tse's birthday party
courtesy of on.cc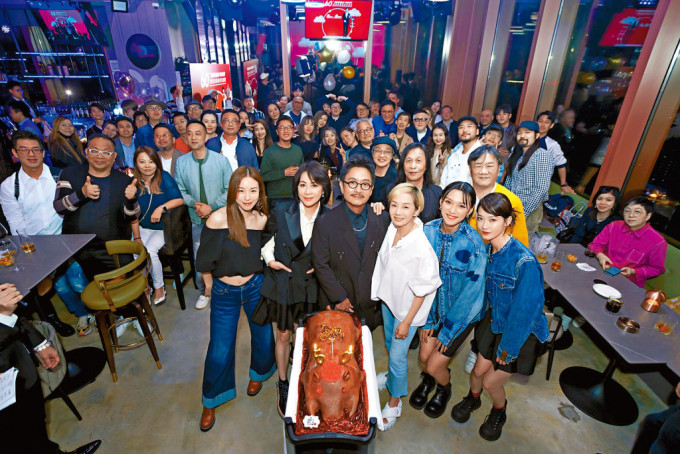 Stephy Tang, Carina Lau, Gardner Tse, Teresa Mo, Louise Wong, Fish Liew are among the over 50 guests at Gardner Tse's birthday party
courtesy of singtao.com
Gardner Tse cuts the roast pig cake with Carina Lau and Teresa Mo
Gardner Tse has over 50 stars in attendance for his birthday party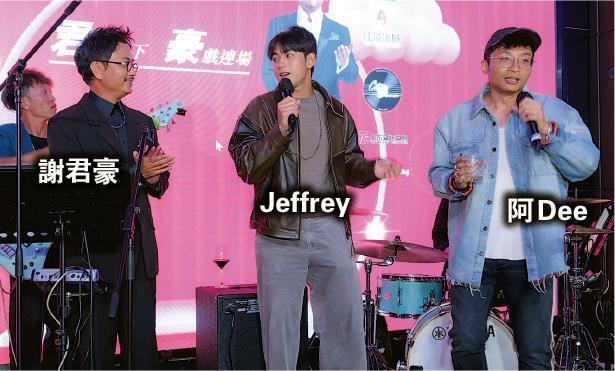 Gardner Tse performs to entertain the guys. Jeffrey Ngai and Dee Ho sings the birthday song to the birthday boy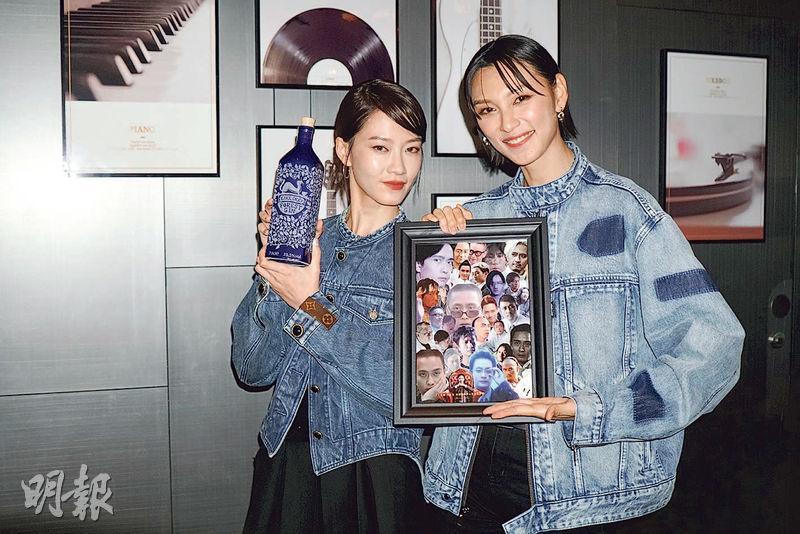 Fish Liew's gift is Earl Grey flavored gin, while Louise Wong makes a collage of Gardner Tse's characters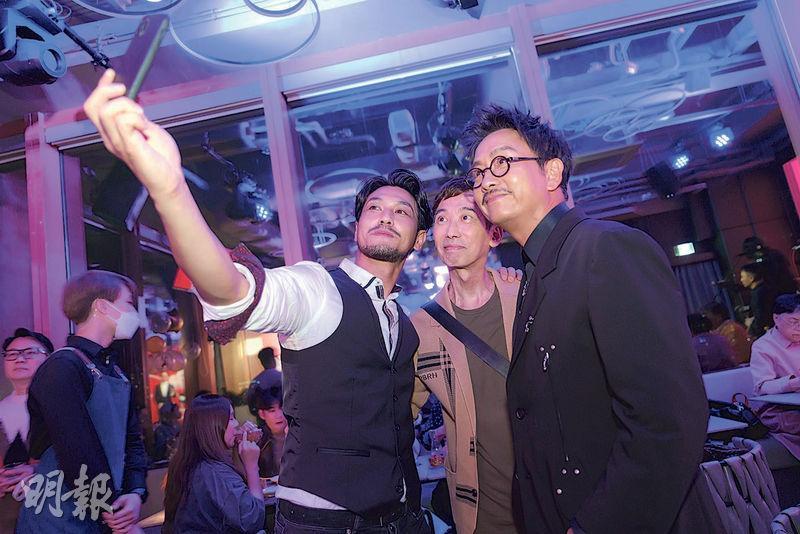 Adam Pak takes a selfie with Cheung Tat Ming and Gardner Tse
courtesy of mingpao.com
The Golden Horse Award Best Actor Gardner Tse Kwan Ho turned 60 yesterday. Since two of his films A GUILTY CONSCIENCE (DUK SIT DAI JONG) and WARRIORS OF FUTURE (MING YUT JIN GEI) both have broken the top ten highest grossing Hong Kong films of all time as well, he held a big birthday party. Over 50 friends in the business like Teresa Mo Shun Kwan, Stephy Tang Lai Yan, Louise Wong Dan Nei, Fish Liew Chi Yu, Cheung Tat Ming and others attended. Two Best Actresses Carina Lau Ka Ling and Mo Shun Kwan accompanied him as he cut the roast pig cake. ERROR's Dee Ho Kai Wa, Jeffrey Ngai Chun Sun and others sang the birthday song. Tse Kwan Ho joked, "Now I have stepped into the age of being able to use the JoyYou card for 2 dollars bus discount, I really feel great. However I still have a dream, finding your life while in the process of pursuing your dream is just as important. Everyone, let's go."
The venue was filled with posters from Tse Kwan Ho's films over the years, including THE MAD PHOENIX (NAM HOI SUP SAM LONG), FULL STRIKE (CHUEN LIK KAU SAT), DRIFTING (SHOOK SHUI PIU LAU), SHADOWS (CHAN YING HUNG GAN), HONG KONG FAMILY (GOR SI GOR JIT), WARRIORS OF TOMORROW and others. Tse Kwan Ho thanked his friends for attending. "Over the years I appeared on the stage for the audience, this year I have been very lucky to have different jobs and able to greet all the elders. At one moment I am saving the world, at another I am driving a taxi, at another I am in court, which have been a lot of fun. Thank you everyone for the opportunity to work together. I am rather honored, I hope to have even more opportunities to work together in the future."
Birthday boy Tse Kwan Ho personally sang to entertain his guests. Ah Dee, Jeffrey, Wong Dan Nei, Liew Chi Yu sang the birthday song on the stage, then everyone brought out the roast pig cake. At the party, Wong Dan Nei searched for photos of characters Tse Kwan Ho has played and personally put together a collage in a frame for him as a gift. It was rather thoughtful. "I searched for photos online then printed them out to cut and paste onto the collage, putting all the characters that Brother Ho has played in the past into the picture frame. Of course it included A GUILTY CONSCIENCE. I spent one night to put it together by hand."
Liew Chi Yu knew that Brother Ho liked to drink a little, so she picked out an Earl Grey flavored gin for the birthday boy. Jeffrey not only gave champagne but also custom made a new phone case after learning that Brother Ho recently got a new phone.
When Tse Kwan Ho cut the roast pig, he got teary eyed and said, "I feel a little sentimental, touched, everyone is celebrating my birthday with me. Actually I haven't seen the Hong Kong audience face to face for a very long time. I am rather happy to have several films in the past year or so, glad to see everyone accept them so I am very grateful to everyone. Stepping into 60, actually age is just symbol. 30, 40, 50, every number has its meaning. At 60 I feel I am a little older, but still not yet a trusted and respected elder. The most important is to stay youthful and still has the fire. Now I hope to explore some new interest, like photography."
Most of the gifts were liquor, for which Tse Kwan Ho clarified, "Actually I only drink a little, not someone who can really drink. However I am rather grateful for everyone's gifts. This year I bought a new phone for myself, so special thanks to Jeffrey for giving me a phone case. The case is very trendy, thank you very much."