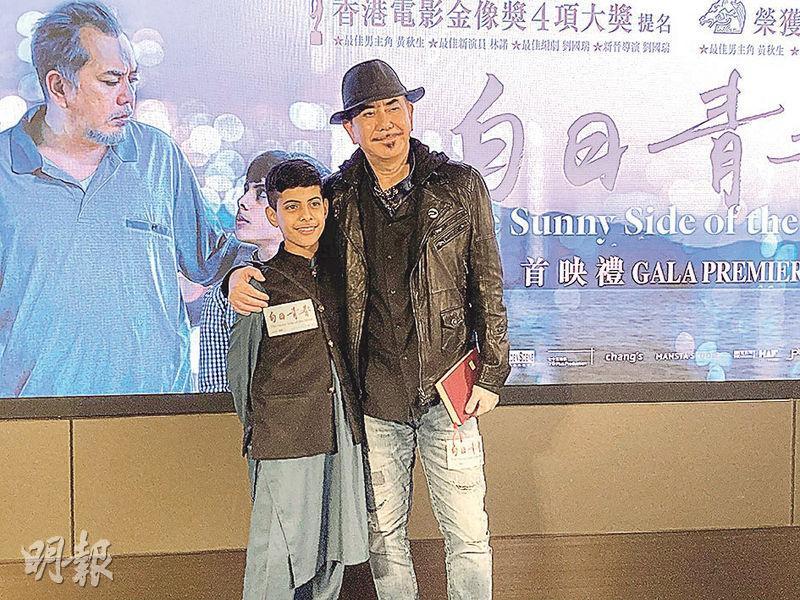 courtesy of mingpao.com
Anthony Wong Chau Sun, Tai Po, Sahal Zaman (Lam Lok) and For For two nights ago attended the film THE SUNNY SIDE OF THE STREET (BAK YUN CHING CHUN)'s premiere. Chau Sun earlier with the film won the Golden Horse Award Best Actor. With many Hong Kong films have decent box office performance lately, would they motivate even more viewers to go? He said, "That's very hard to say, I hope so. In the world now, anything can happen." Chau Sun at the same time with the film was nominated for the Hong Kong Film Award Best Actor, but he did not have much confidence. "Everyone is strong, only I am lacking." He looked forward to attending the Hong Kong Film Awards and catching up with buddies like Sean Lau Ching Wan.
Chau Sun revealed that this year he would have many projects, currently he is planning his autobiography's July release at the Book Fair and preparing for his play in September. He said, "I am getting old, my memory is deteriorating. Remembering my lines and playing the piano is pretty tough. The play's actor Yau Hok Sau is also taking acting lessons from me." His drama troupe would hold a photography exhibit to celebration its 10th anniversary. Thus the movie he would direct about revenge would have to wait until early next year to start production. He intended for Tai Po and a Taiwan Best Actress to star.