Nicholas Tse's new film CUSTOMS FRONTLINE promote at the Filmart
Media Asia's film stall sells nostalgia
courtesy of on.cc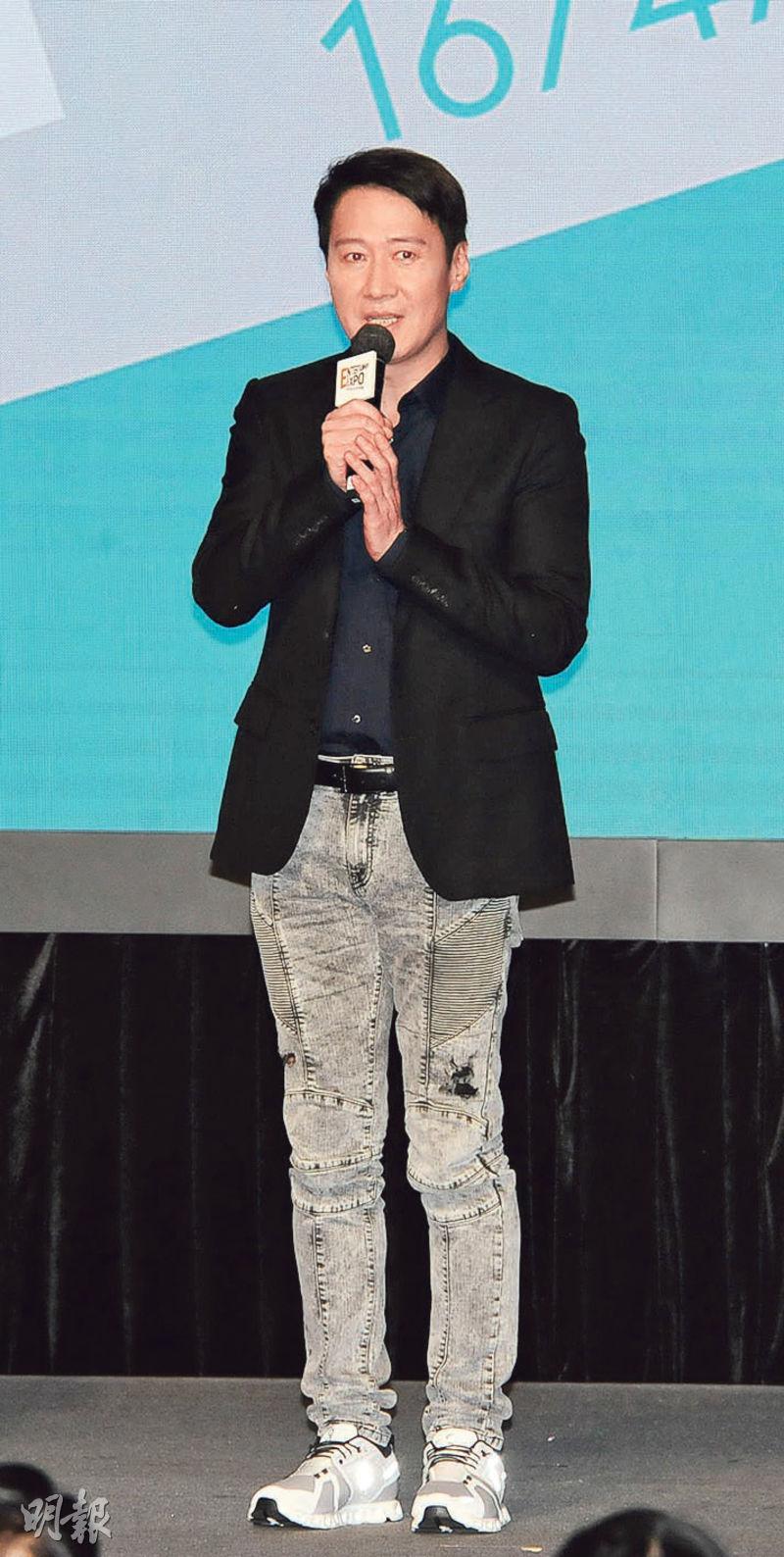 Filmart promotional ambassador Leon Lai is happy to see the event's return to a physical presence after 3 years of the pandemic. He wishes for more new people to join the film and television creative industry and for the industry to become better and better.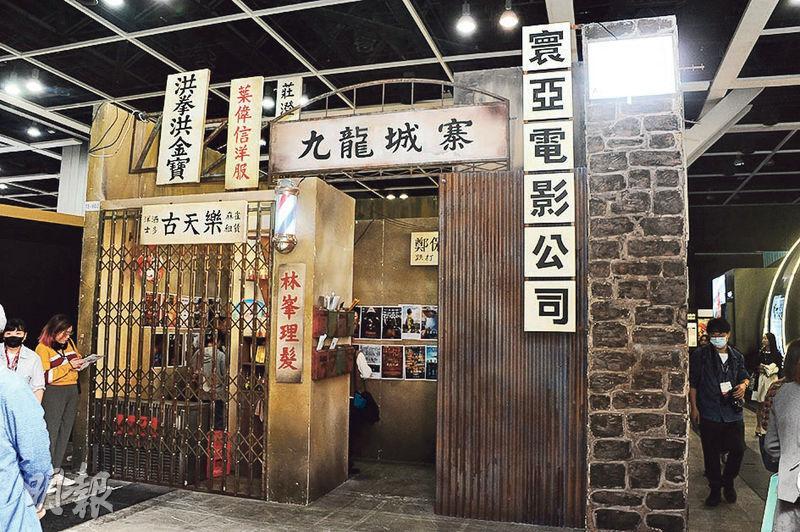 Media Asia turns its stall into a part of the Walled City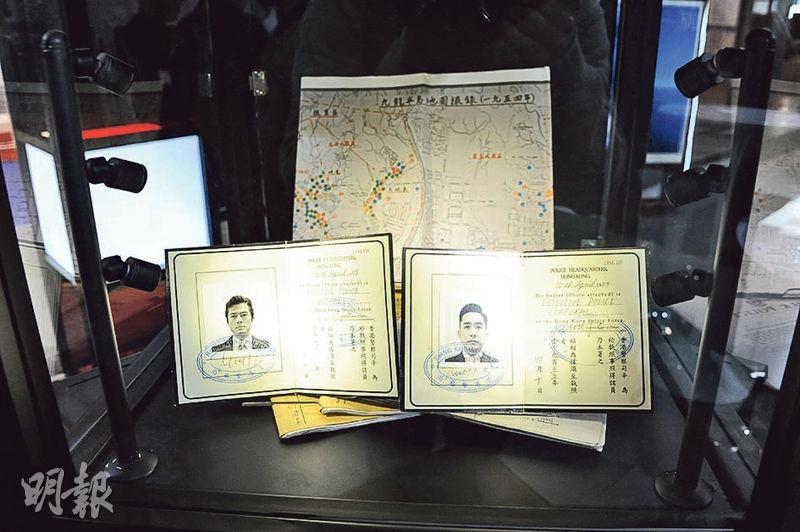 Mei Ah puts WHERE THE WIND BLOWS' Aaron Kwok and Tony Leung Chiu Wai police props on display
courtesy of mingpao.com
The 4 day long Hong Kong International Film and Television exhibit (FILMART) would resume its physical exhibition since the pandemic. It attracted around 20 nations and regions and 330 Mainland exhibitors to participate. Various Hong Kong film and television platforms including Emperor Motion Pictures and One Cool Pictures promoted their major features heavily. The Nicholas Tse Ting Fung starred CUSTOMS FRONTLINE (HOI GUAN JIN SIN), the Nick Cheung Ka Fai and William Chan Wai Ting starred BURSTING POINT (BAU LIT DIM) both had giant billboards that could easily be seen. Chan Wai Ting's Mainland fans after learning that BURSTING has officially begun its promotional tour even successfully made it a subject of the top searches! As for the Louis Koo Tin Lok, in his new film THE DREAM, THE BUBBLE AND THE SHADOW (SHUI BIN JAU LIU DAI FUT)'s poster sat right under the eyes of the Big Buddha with a deep symbolism.
Media Asia Films also designed its promotional stall with its new film TWILIGHT OF THE WARRIORS: WALLED IN (GAU LUNG SING JAI: WAI SING) as its theme and brought back the look of the classic set with "Louis Koo store", "Richie Jen barbecue restaurant", and "Raymond Lam barber shop" and other store names with the film's creative team names in them. With the Walled City's narrow alleys filled with Media Asia classic films posters, the stall became a visitors' photo hot spot.
Many new film posters were on display, including TALES FROM THE OCCULT 2 (SUT HUNG HUNG GAN ji JUI YU SAT), AN ABANDONED TEAM (GAU CHUEN YUN SUN), TALES FROM THE OCCULT 3 (SUT HUNG HUNG GAN ji NGOK LIM JI JUI) and STINKY TOFU (CHAU DAU FU). OCCULT 3 would consist of three short stories that would uncover the most terrifying and ugliest side of humanity; the poster had a male corpse wrapped in plastic wrap in a closet.
Today Emperor would hold a press conference with over 30 artists like Jackie Chan, Tony Leung Chiu Wai, Andy Lau Tak Wa, Jacky Cheung Hok Yau, Nick Cheung Ka Fai, Nicholas Tse Ting Fung, Francis Ng Chun Yu, Simon Yam Tat Wa, Charlene Choi Cheuk Yin, Karena Lam Ka Yan, Cya Liu and Isabella Leong Lok Si.
Universe cooked up 5 new films for future releases, including Louis Koo Tin Lok, Aaron Kwok Fu Sing and Sean Lau Ching Wan's THE WHITE STORM 3: HEAVEN OR HELL (SO DUK 3: YUN JOI TIN NGOK), Lau Tak Wa, Gordon Lam Ka Tung and Eddie Peng Yu Yan's I DID IT MY WAY (CHUM HUNG), the Oxide Pang Shun directed HIGH FORCES (NGAI GEI HONG SIN) and FLASH OVER (GAING TIN GAU WOON), and the Herman Yau Lai To directed (DONG FONG WA YI GAI). Mei Ah displayed this year's aces WHERE THE WIND BLOWS (FUNG JOI HEI SI) and THE SPARRING PARTNER (JING YI WUI LONG)'s posters, as well as Leung Chiu Wai and Kwok Fu Sing's police props from WHERE and introduced the Philip Yung Tsz Kwong produced new film THE BIGGEST HOLDUP (JO SAI GAI).
Leon Lai Ming as the promotional ambassador attended the launch ceremony and said that after 3 years of the pandemic, he was happy that the Filmart would return. "I have participated in this event for so many years, I just kept learning. Film and television entertainment is a creation with multiple elements. After different time and trends it would change creative concepts. It really needs new people to join the creative process. I wish for new people to continue to join in and perform better and better, for productions to have even more variety of entertainment for the audience and to be brought all over the world."