courtesy of on.cc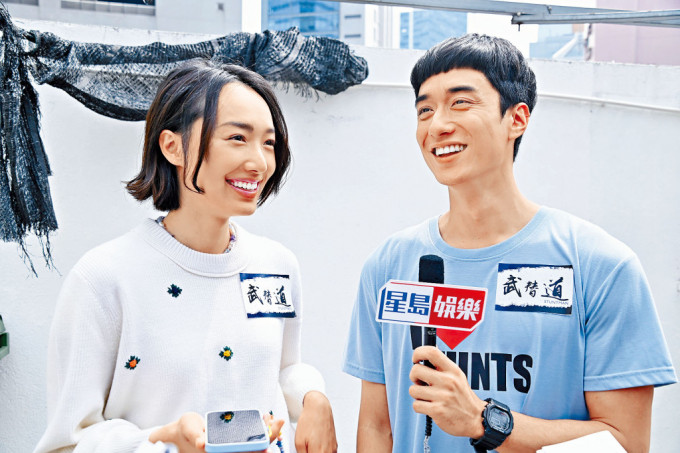 Cecilia Choi and Terrance Lau have no romantic scene or interaction in their new film
courtesy of singtao.com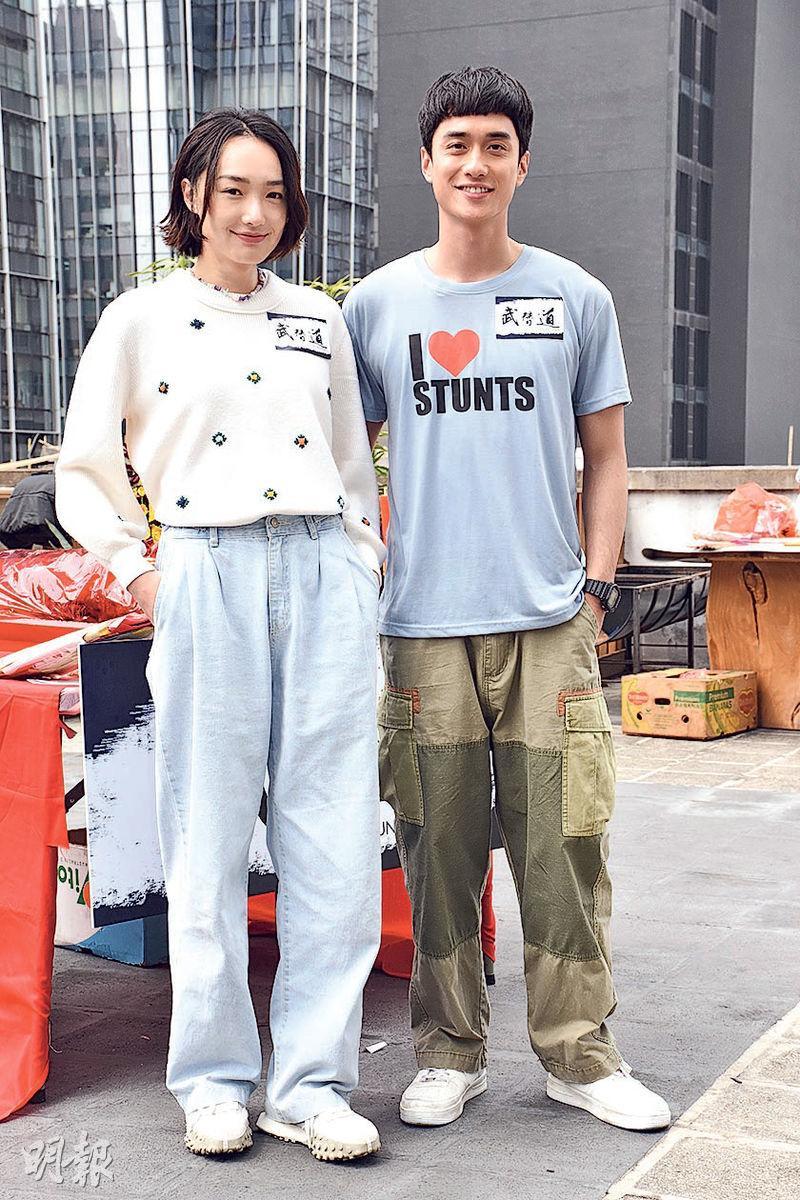 Cecilia Choi and boyfriend Terrance Lau attend their new film's production start ceremony
Max Cheung reveals STUNTMAN would tell the hardship the stuntmen endures in the industry
courtesy of mingpao.com
Terrance Lau Chun Him and his girlfriend Cecilia Choi Sze Wan yesterday attended the film STUNTMAN (MO TAI DOH)'s production start ceremony. For their fourth collaboration, they would not have any romantic scene this time. Cecilia felt that would be a good thing. "I am very happy and relaxed, I just have to play my role well then I am fine. (Play a nemesis next time?) Sure, this movie is about kung fu but I won't have a chance to fight. He would get tossed around, I too want to toss people around. (Do you want to throw him?) I do, that's why I want to play the nemesis."
Lau Chun Him in the film would not lack fight scenes, would he be worried about getting hurt? He said, "I won't have a lot of fight scenes, and I won't be the one hitting people. I would be the one getting hit." Speaking of the various borders opening up again, they still have not have the chance to travel. Cecilia immediately asked her boyfriend, "Would you be up for going to Cheung Chau?"
Max Cheung Tat Lun said that his character in the film would not need to fight, which was more comfortable. When he read the script he was very touched, as it was about the hardship the martial art stunt people in the industry experienced. They are very worthy of everyone's respect. He said that he too wanted to make a martial art fight film. Now he has already begun stretching. He had to be loose in order to kick well. He hoped to be able to do it in half a year. Earlier he took his son on vacation in Thailand. His son had a lot of fun and was reluctant to return to Hong Kong.