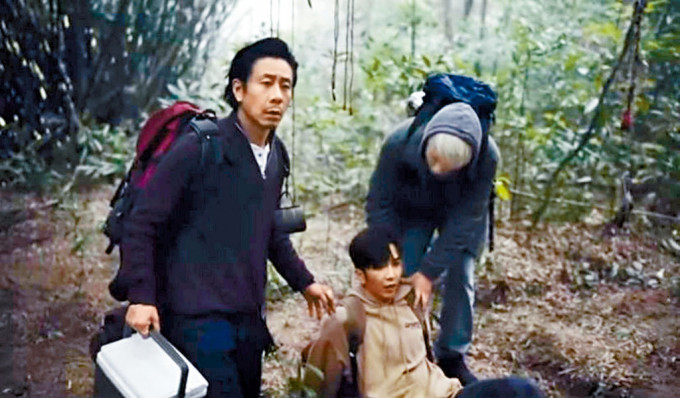 Anson Lo is so scared, he has to sit down
courtesy of singtao.com
The "Cult Leader" Anson Lo Hon Ting and Chu Pak Hong starred suspense ITS REMAINS (YEUNG WON) yesterday released its first trailer. In it Cult Leader and friends seemed to be on an adventure, running for their lives in the forest. In the final scene he jerked his neck and looked eerie. With the music score, the atmosphere was dark and horrifying. Cult Leader could not help but say, "Very scared, but definitely watch it." Currently shooting a movie in Japan, Cult Leader also put the ITS REMAINS trailer on his social media story. He introduced his first suspense film and then comforted his disciples, "Relax, you truly don't have to be afraid to watch! I am here."
Edan Lui Cheuk On and Cult Leader are working on the Steve Yuen Kim Wai directed film DOH YUET JEH (MOON THIEVES) in Tokyo. Yesterday some online caught Cult Leader and Edan at work at a certain watch shop.