Edan Lui despite having a massive fan presence at his film premiere admits to fan exodus
MIRROR
Dee Ho
Keung To takes a group photo with the crew while working in Japan
courtesy of on.cc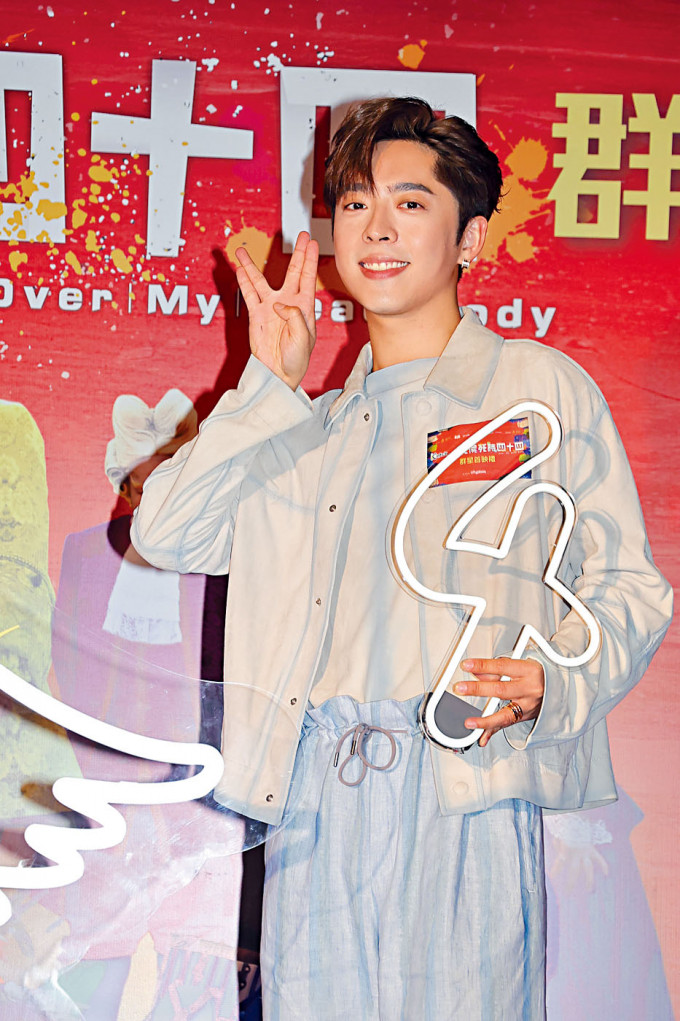 Edan Lui admits that they have to do better and smarter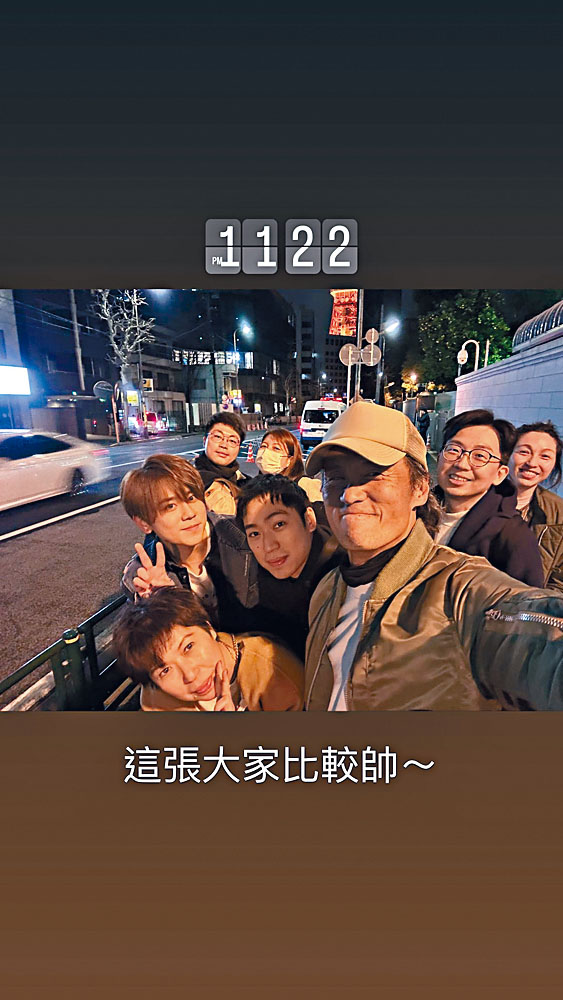 Keung To takes a photo with the crew, including Leo Ku's wife Lorraine (right), in front of Tokyo Tower
courtesy of singtao.com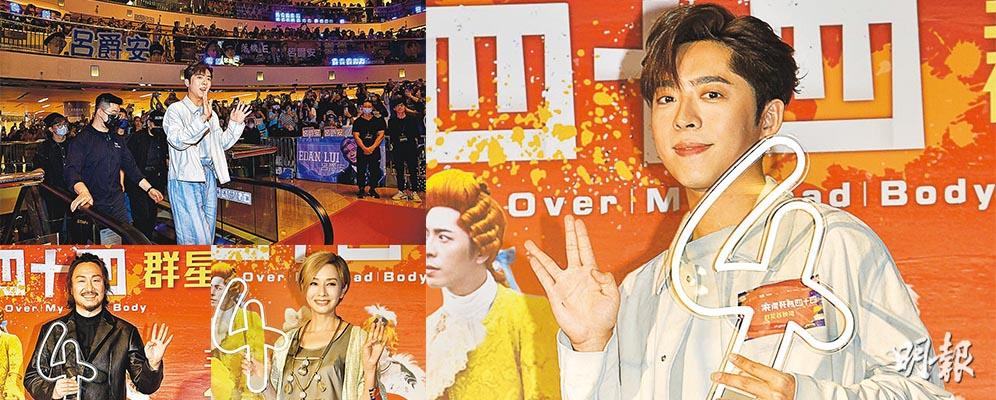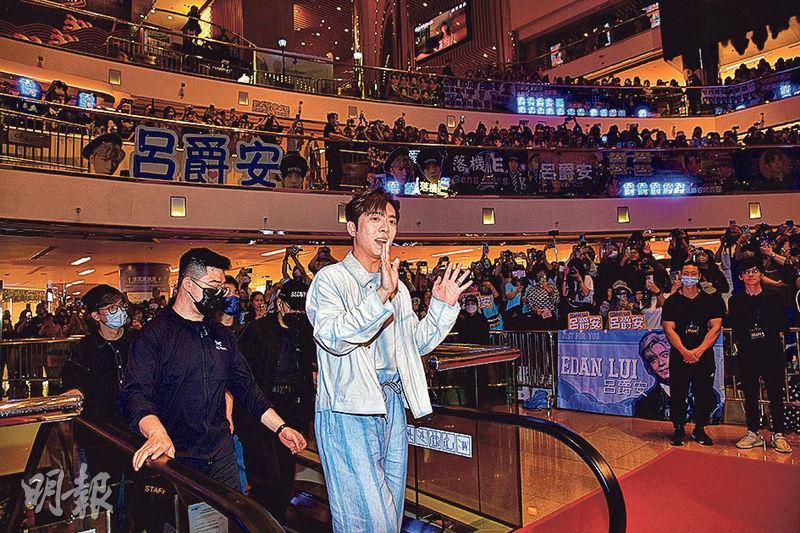 Edan Lui attends the OVER MY DEAD BODY premiere as fans fill the shopping center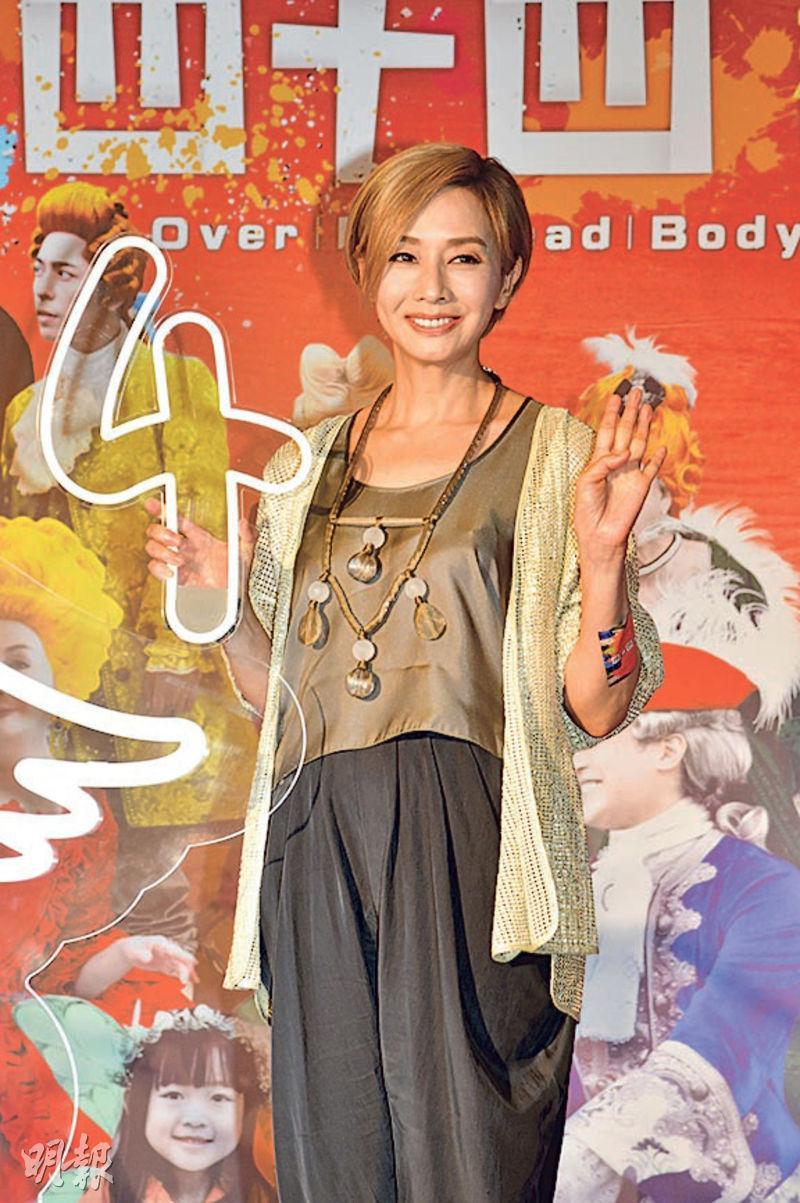 Teresa Mo praises Edan Lui for having a high Emotional Quotient and working very hard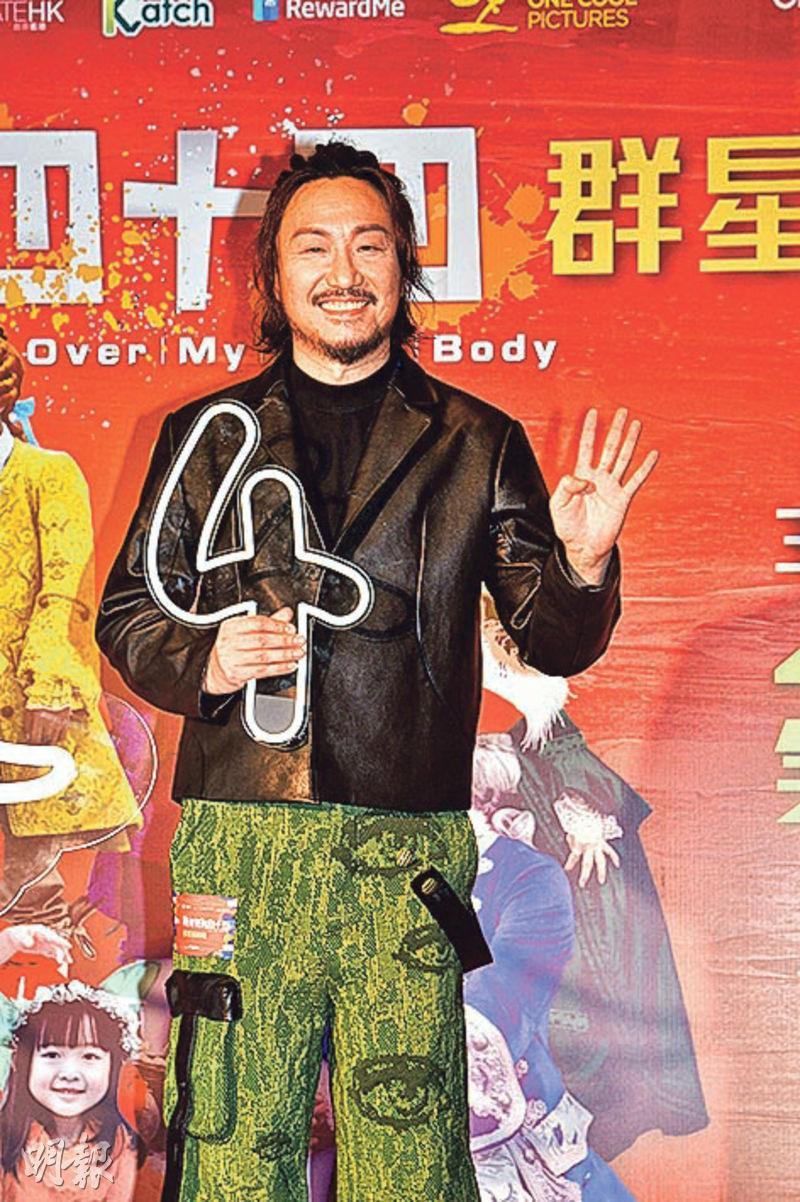 Ronald Cheng would remain in Hong Kong for audience appreciation events during Easter
Dee jokes that not many people like ERROR, so he is not afraid of a fan exodus fever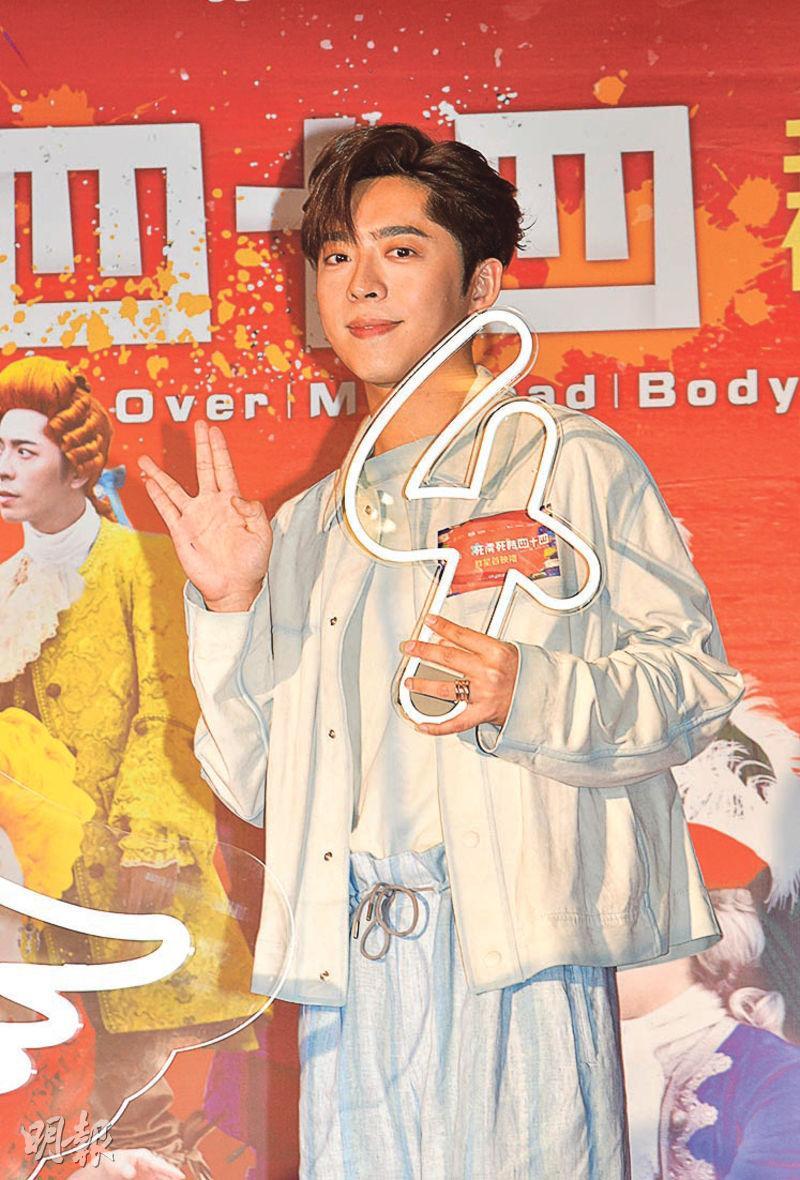 Edan Lui says that MIRROR would be in a variety program on full force
courtesy of mingpao.com
With fans seemingly all over Hong Kong, the popular guy group MIRROR has surprisingly turned into "abandoned". As the Hong Kong pandemic prevention measures eased, after 3 years of suppression the Korean stream struck Hong Kong ferociously. In addition some claimed that due to MIRROR's lack of improvement and freshness, the group recently suffered from "fan exodus" and even "MIRROR fans" selling their ware online. Edan Lui Cheuk On two nights while attending a film premiere admitted that he has personally witnessed "fan exodus". "It's a personal choice, I hope they would like me back later."
Just returned from Japan, MIRROR member Edan two nights ago attended his film OVER MY DEAD BODY (SEI SI SEI SI SEI SUP SEI)'s premiere. As expected he had a massive fan presence. As for claims that the Korean stream striking Hong Kong and causing MIRROR's popularity to decline, Edan said, "I am not sure, everyone would have more choices. Now it's time to let us know we would have to work harder. I too want to see BLACKPINK and Eric Chou, but I am very mad that I have to work and couldn't. It' s still good, everyone can more different stuff. They are very sharp, so we have to do better, perform better. (Some fans have 'backed out'?) This is their personal choice, if after a long time, they don't like us as much it's no problem. Feelings are beyond our control. If they feel we haven't worked harder enough, talented enough, then we have to work harder. If I see fans leave, indeed I would be a little upset. I can only wish that later they would like me back."
Edan admitted that he has witnessed his fan backing out. He said, "Once in awhile I would see people say they wouldn't follow me anymore. I don't know about the number, but they are very kind and benevolent, they wouldn't deliberately tell us they are backing out. (Some said that it's because MIRROR are constantly less than complete?) All 12 together has been fewer, because we have our own jobs. I hope to have a group variety program coming up. It's being planned. Everyone would have to wait a little." Earlier he and member Anson Lo Hon Ting while working in Japan shared a photo together but was blasted for taking advantage of their previous roles. He rarely struck back. He said, "I wasn't opening fire, everyone was in discussion with reason. For artists finding a balance is very hard. Peole can gauge us very easily. Artists are people too. When you see something wrong you have to learn to protect yourself, not to yell, get mad, start a war of words. I want to bring out some facts and reasons, do I need so many negative attacks?"
Also attending the premiere was ERROR member Dee Ho Kai Wa. He joked that he was not supporting Edan. "Edan isn't trendy anymore!" As for the MIRROR fan exodus fever, he said, "This is each person's freedom, if you like them you would keep liking them. If you don't then you wouldn't." (Is ERROR afraid?) I of course am not, not that many people like me to start with, now that more people like me, I have already defeated the me yesterday." Starring in OVER, Teresa Mo Shun Kwan had confidence in "sonny" Edan. She felt that MIRROR has always worked very hard. "I haven't seen this situation at all, when I come in just now, when Sonny (Edan) appeared it was like an earthquake."
The film site "Hong Kong Movie" organized 6th HONG KONG MOVIE AWARDS after the first round of voting has its nominees out of 27 qualifying Hong Kong films. The second round voting will take place from March 30th to April 12th. The results would be announced on April 13th. This year the voting was very fierce. Teresa Mo Shun Kwan with two nominations would compete with Sammi Cheng Sau Man for Best Actress. Louis Cheung Kai Chung received two nominations for Best Supporting Actor and Best Actor.
This time the Best Actress competition has been exceptionally exciting. Mo Shun Kwan with MAMA'S AFFAIR and HONG KONG FAMILY received two nominations. Changing her genre, the Best Actress favorite Cheng Sau Man was nominated for LOST LOVE's "Auntie Tin Mei". Two publicly recognized strong actresses, each wiht their unique "Ma" roles. Their performance also had their own difficulties.
Hong Kong Film Award Best Actress nominee and Hong Kong Film Critic Society Award Best Actress Cheng Sau Man received a Best Actress nomination. She sid, "I sincerely thank every vote that nominated us. We would continue to work hard, work hard on making good movies, good music, good characters."
At the Awards, Best Actor nominees included Keung To (MAMA'S AFFAIR), Edan Lui Cheuk On (CHILLI LAUGH STORY), Mak Pui Tung (THE SPARRING PARTNER), Louis Cheung Kai Chung (THE NARROW ROAD) and Dayo Wong Tze Wa (TABLE FOR SIX). Nominated for Best Supporting Actor with TABLE FOR SIX and Best Actor with THE NARROW ROAD, Cheung Kai Chung said, "Of course I am very happy, and hope that everyone would vote. Last year, Hong Kong film has had many outstanding work. I am very honored to be able to compete with other actors."
Keung To was also nominated for MAMA'S theme song RAIN OR SHINE in the new category Best Original Film Song; another MIRROR member Edan with HONG KONG FAMILY and other films was nominated for Best Actor, Best Supporting Actor, Best New Actor and for the theme song ANT THAT CLIMBS THE STAIRWAY TO HEAVEN. With 5 nominations Edn became the most nominated actor this year. Last year's Best New Actor Anson Lo Hon Ting this year with HONG KONG FAMILY was nominated for Best Supporting Actor.
Best Director nominee Kearen Pang Sau Wai thanked everyone who voted this movie. "I am very happy that MAMA'S has different nominations. This year has many outstanding Hong Kong films, whether moviet tickets or votes are hard to come by. Our team cherished them very much. At the same time I hope everyone would continue to support different types of Hong Kong films."
TABLE FOR SIX also received 9 nominations, director Sunny Chan Wing Sun received Best Director and Best New Director nominations. He was happy. "The most important for a movie are viewers, so I have to give special thanks to every voter and viewer for their support. Because performing a comedy is really very hard, they have given us even more power to make even more comedies for everyone for enjoy. I hope everyone would continue to support us."
HONG KONG FAMILY also received 9 nominations. Best Director and Best New Director nominee Eric Tsang Hing Weng was happy about being nominated and thanked the MOVIE6 voters. Tsang Hing Weng said, "I am especially happy that HONG KONG FAMILY received the Best Film nomination, which is a recognition for our team production team!"