Anson Lo started out in dance, so of course dance music poses no difficulty for him
Anson Lo, Ian Chan and Edan Lui each pose with a figure
Keung To returned to Hong Kong two nights ago. Over 50 fans welcomed him at the airport.
Anson Lo
courtesy of on.cc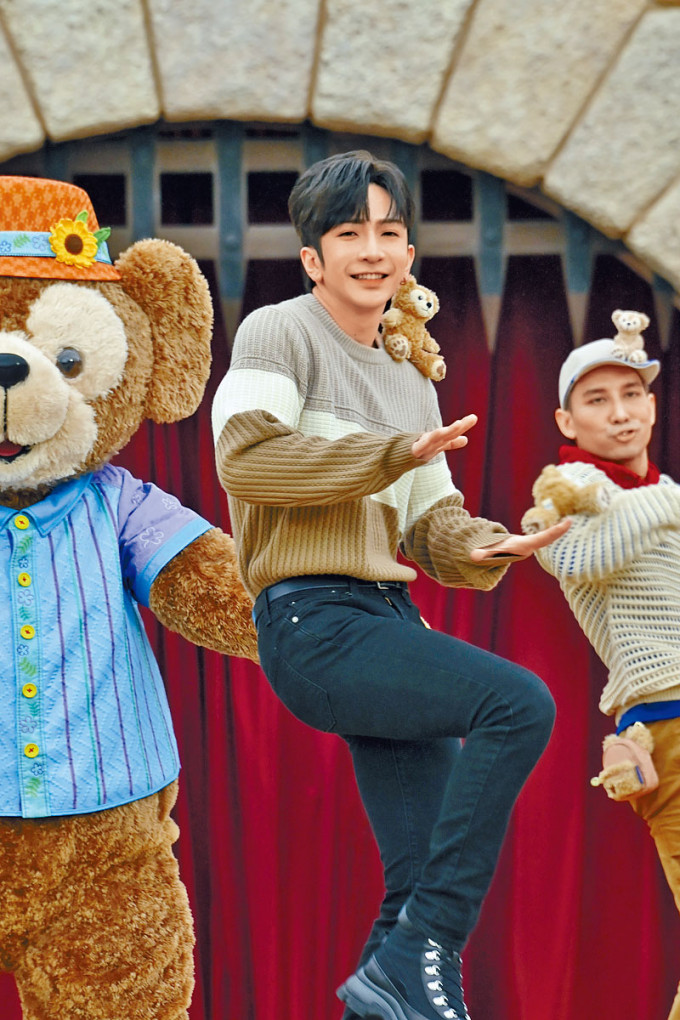 courtesy of singtao.com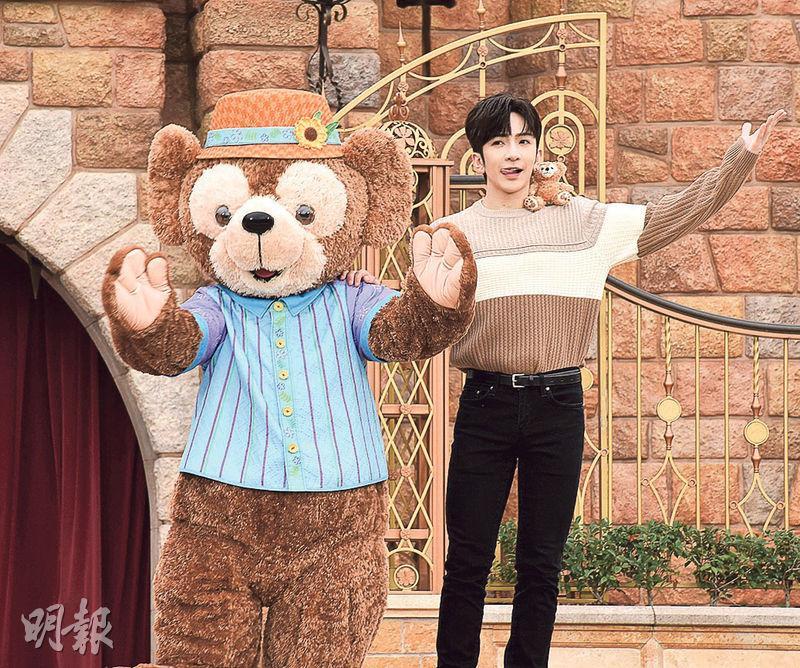 Anson Lo dances for a cartoon character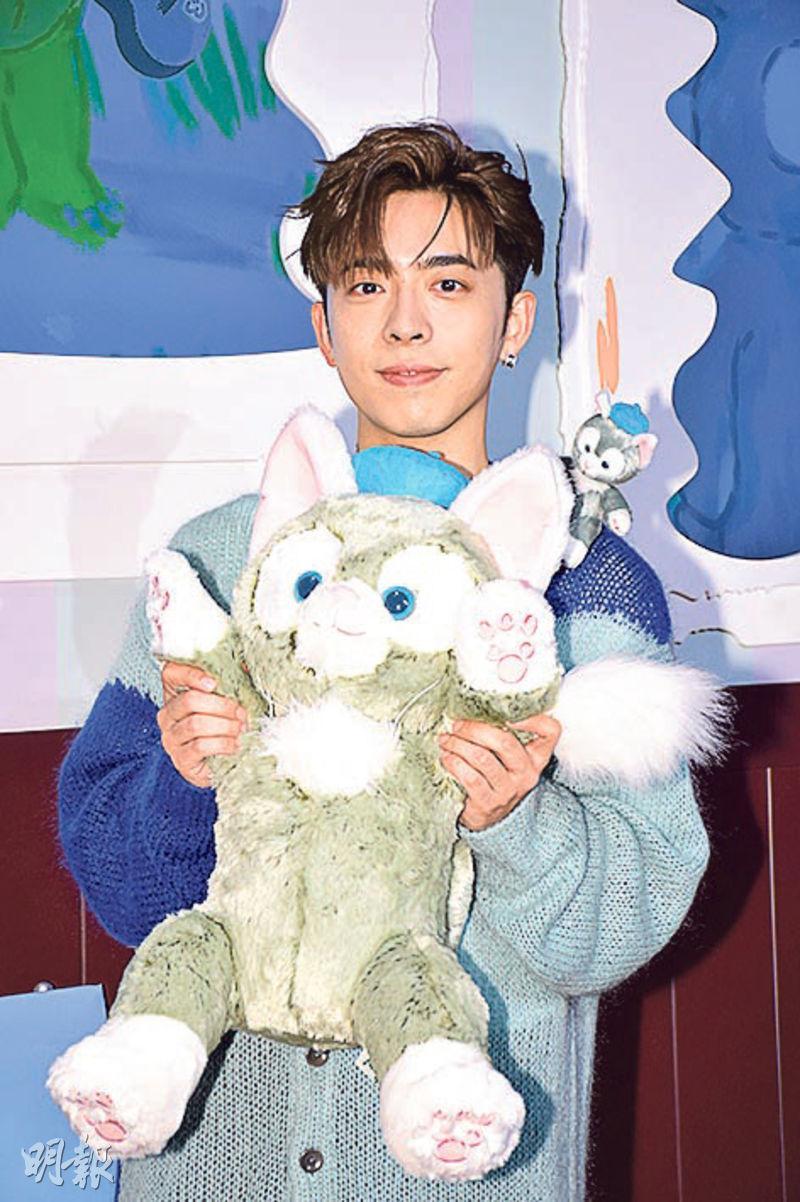 Edan Lui denies the goal of going to perform overseas is to attract more fans
courtesy of mingpao.com
Anson Lo and Edan Lui Cheuk On yesterday attended an event. Just returning from Japan, Anson Lo said that shooting all night in Japan was rather tough. Luckily he was able to get half a day off to shop like crazy for stress relief. Speaking of the group's rumored "fan exodus", they along with other MIRROR members in May would perform in Malaysia to attract "new fans" outside Hong Kong!
Guy group MIRROR's Anson Lo and Keung To two nights ago returned from Japan, with almost 100 fans at the airport to welcome them. Anson Lo saw fans, stopped to greet them and met heart gestures. Keung To got into his vehicle in seconds.
The next day Anson Lo, Edan and Ian appeared at a theme park event. Speaking of Anson Lo and Edan working on their film DOH YUET JEH in Japan, the former revealed that the schedule was very tight. "Most of the film would be at night, we shot from 6PM to before dawn. Going all night was tough." Luckily he had half a time out of the tight production schedule for shopping, but Edan asked, "Really half a day? Wasn't it more than half a day?" Anson Lo explained, "Earlier I had one day that wasn't as crazy, that half a day was crazier. I really bought stuff on that half a day. (How much did you spend?) I didn't count, money isn't everything. The amount wouldn't be too big." Speaking of DOH's director Steve Yuen Kim Fai being accused of plagiarism in his music video, Edan said, "I didn't directly ask him, during the shoot I didn't want to affect his mood. I saw him keep working so he was probably OK."
In addition, the two and their group mates in May will be at a concert in Malaysia, hoping to have the chance to meet with fans there and introduce MIRROR to even more people. Was it due to the recent "fan exodus" that they wanted to explore the overseas market? Anson Lo asked whether the "exodus" was real or fake. "I haven't been paying special attention to any loss." Edan said, "It's not because of that we are going to other places to bring in fans, we aren't that amazing. I wouldn't feel if I go to another place I would be able to, I am not that great."
As for fans who were upset that the May Hong Kong fan meet's fees and arrangements, were they worried that the negative news would cause the "exodus? Anson Lo admitted, "For fan meets of course the more people the better, the greater the venue the better, but we have a lot of restrictions. It's not something those in our position would be able to resolve." Edan would like to see all of the fans the most and no one would need to spend too much. "I hope in the future the company could buy a very large venue."