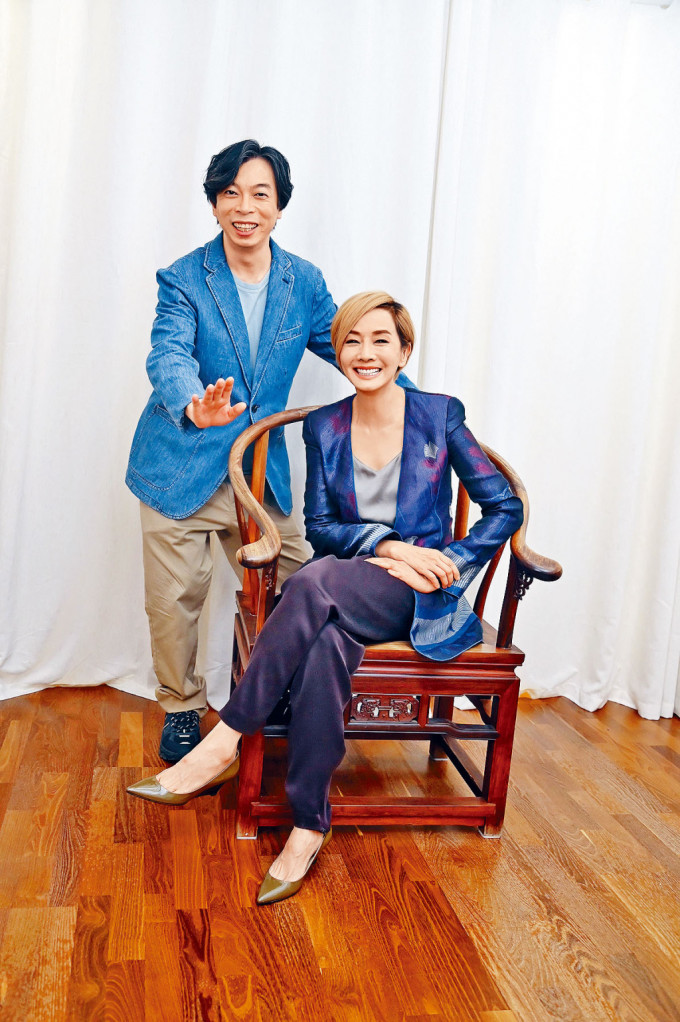 courtesy of singtao.com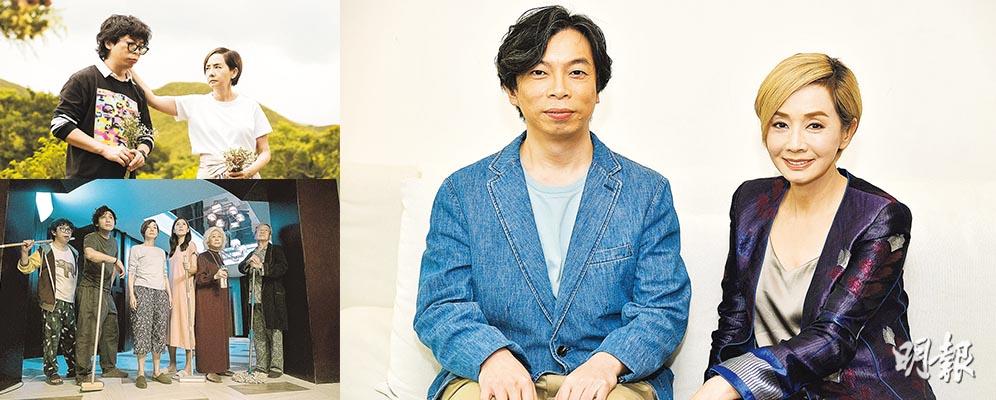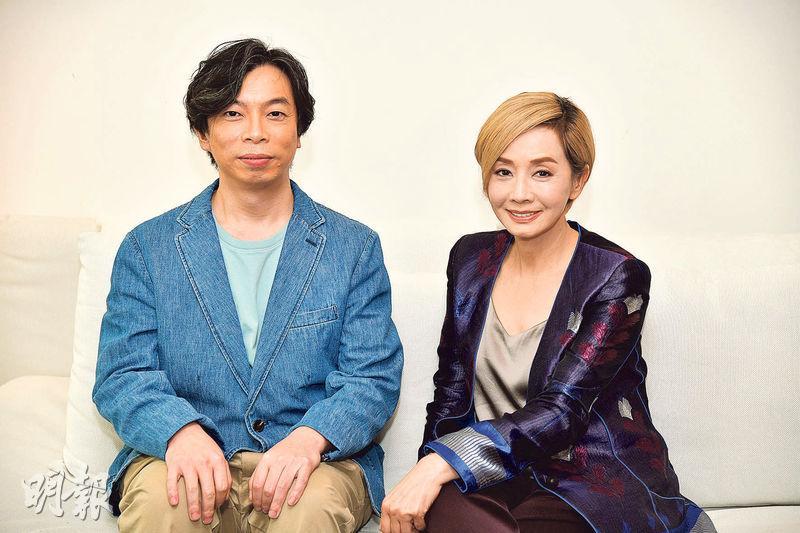 Yeung Wai Lun says that working with Teresa Mo for the first time, he feels like a little overwhelmed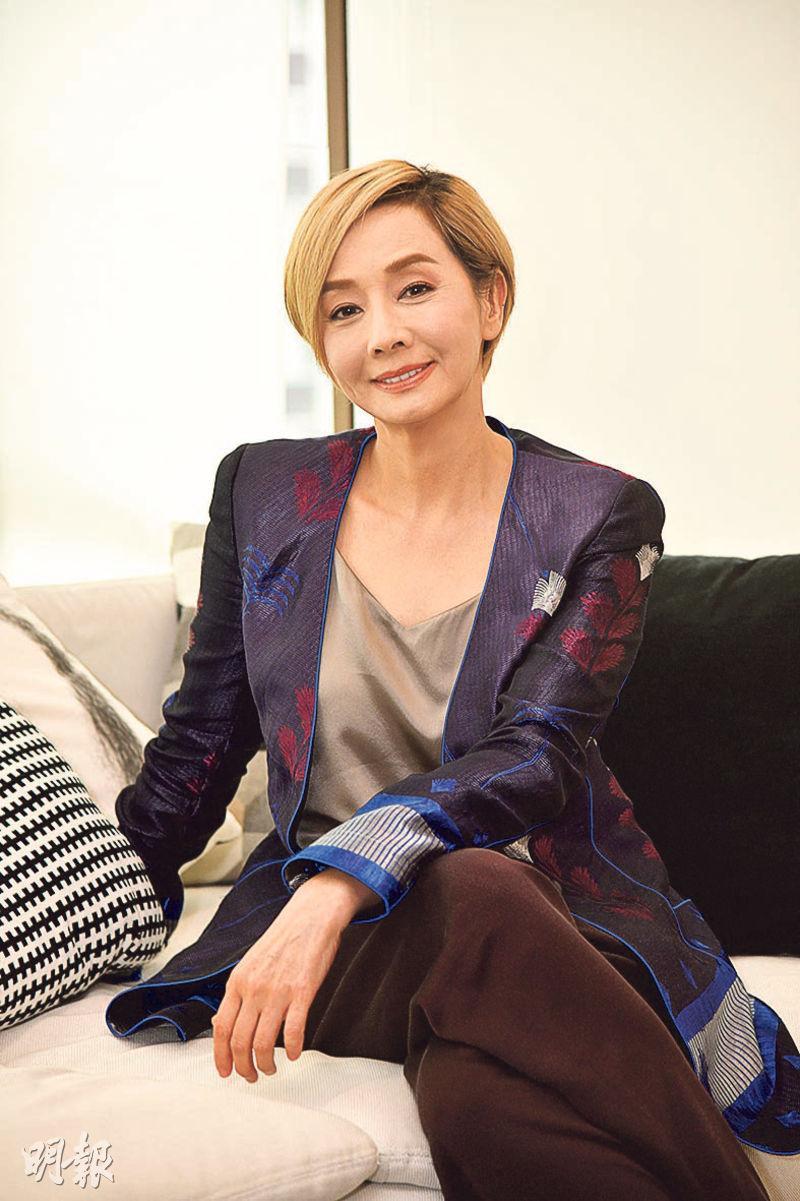 Teresa Mo feels lucky to have paid off her home long ago, now she can live at ease and happily.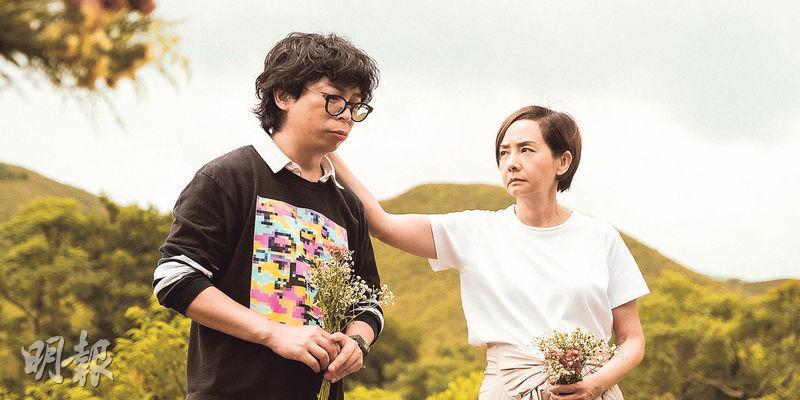 Yeung Wai Lun and Teresa Mo play son and mother in the film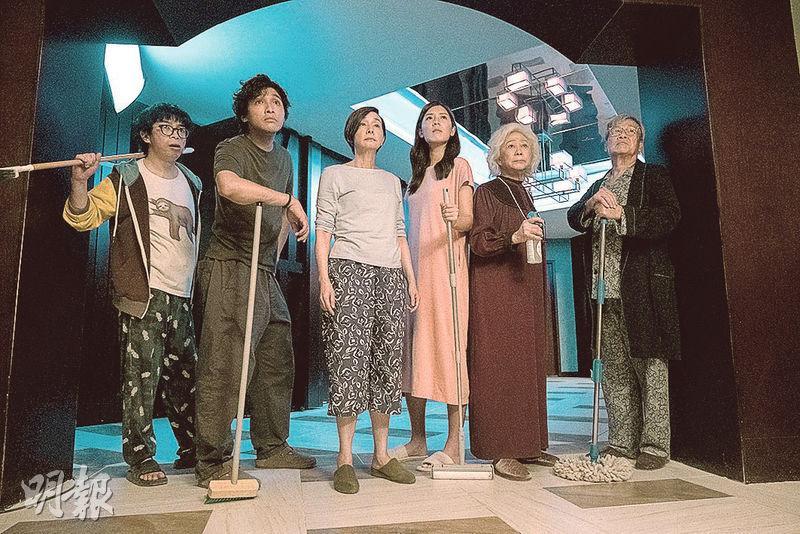 In OVER MY DEAD BODY a body is found in front of Teresa Mo's home. In order to keep the unit from losing value, her family teams up to move the body to her neighbor's.
courtesy of mingpao.com
The Teresa Mo Shun Kwan and Yeung Wai Lun starred OVER MY DEAD BODY (SEI SI SEI SI SEI SUP SEI) spoke of the pain of Hong Kong people, and how far they could go for their home. In real life they had no mortgage trouble. Mo Shun Kwan felt fortunate that she has paid off her home long go. Yeung Wai Lun had his parents' backing, so he would rather rent than to be a slave to housing. He did not want to put money first just to pay the mortgage, because he might have to compromise in many other things and affect creativity.
Mo Shun Kwan and Yeung Wai Lun in OVER MY DEAD BODY play mother and son, like many people in Hong Kong they are slaves to housing. In real life, Sister Mo felt fortunate as the mortgage was paid long ago. Looking around now, many people are like the characters in the film. They work hard and stay poor for a lifetime, since most of their income are used to pay the mortgage. For some families both husband and wife have to work to be able to pay the mortgage. The children would be left for the domestic helper to care for. Sister Mo said, "The advantage is people with homes are almost all multi-millionaires." She did not need to pay a mortgage, which she admitted made her much more at ease and happier. Lately she asked her husband whether she was a happy person. Her husband said without even thinking, "Of course you are, what else don't you have?" After thinking more she agreed, she had both family and career and she was already pleased.
Although Ah Lun had no home on hand, he felt very happy because he had support. He said, "I grew up in a small family, my parents have a home. I don't have any mortgage burden. Now I am renting. If I have money problems I can move back home. I want to live freely. I don't want to carry a mortgage for several decades, putting money first in order to pay. I might have to compromise in a lot of things and creativity would be affected. Now I can choose scripts and roles I like." Sister Mo agreed, feeling that for people having the ability to choose would be very important.
Ah Lun worked with Sister Mo for the first time and admitted that he felt a little overwhelmed because she was an actor he really admired. Each time he watched the Sister Mo starred ALL'S WELL ENDS WELL (GA YAU HEI SI), he would feel it was entertaining and funny. "Sister Mo is pretty and funny, very sharp and rare. Working with an actor I admire, at first I am very nervous. However from the table read on, everyone have already been chatting, found the performance direction. During the shoot everyone focus on acting, putting all our hearts into the movie. All the pressure has vanished."
Many actors have played Sister Mo's son, including the father and son in the film Ronald Cheng Chung Kei and Edan Lui Cheuk On. Sister Mo could not help but laugh when she heard Ronald. "Ronald grew up rapidly, if he plays my son again he would no longer resemble it. Now he looks like my guy, so in the film Ronald and I are somewhat ambiguous." As for Ah Lun, Sister Mo said, "In the film the role of Papa didn't appear. Daughter (Jennifer) Yu Heung Ying is pretty like me. Ah Lun is an inventor, this intelligence must come from Papa. That is how I define them. While working together I had zero suspicion whether he is my son or not. We really have the feeling of a family."
Ah Lun's role this time would be quite a drastic contrast to his murderer Cheung Hing Chung in THE SPARRING PARTNER (JING YI WUI LONG). He felt that getting into different background and personality for each movie is the real fun. "As an actor I have to try to find common ground between me and the character before I would be able to play it. However being able to play a murderer doesn't mean that I have violent tendency." Sister Mo praised Ah Lun's outstanding performance in THE SPARRING PARTNER. "His greatest challenge is to convince himself, Cheung Hing Chung is him. Killing his parents is reasonable, once crossed over he would have a great sense of success." Ah Lun said, "I have to use another angle to look at this character, find the spot, understand his inner world. Otherwise it would be very messy, if I don't believe it I can't play it." Ah Lun and Sister Mo were nominated for Hong Kong Film Awards with THE SPARRING PARTNER and MAMA'S AFFAIR (AH MA YAU JOR DAI YI GOR). The former said that the nomination alone already scared him stiff and he did not dare to think too much, while the latter treated it normally.
Sister Mo said that OVER THE DEAD BODY had many group scenes but few bad takes. "Watching Mr. Lau Kong's exciting performance live is already worth the price of admission." Ah Lun pointed out that they very quickly built chemistry. Like playing soccer, they passed fast, smoothly and accurately. Sister Mo said, "The only one is the child actor who plays my granddaughter. She is very talented, two takes and she is able to meet the director's request. However she gets tired very easily; children don't understand filmmaking, sometimes due to lighting we would need another take. She would whine and said, 'We just did two'." Sister Mo, Ah Lan were very surprised by how patient director Ho Cheuk Tin was in coaxing children. Ah Lun joked that Ho Cheuk Tin looked very mean and did not look like he could coax anyone. He even constantly bought little presents for the children, while they did not even get one little gift. "Next time I work with Ho Cheuk Tin again, I have to try whining about being sleepy."