courtesy of on.cc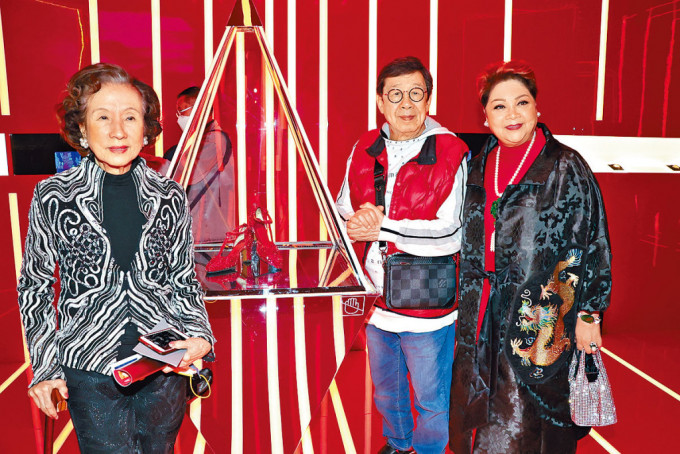 Mother Mok, Wu Fung and Maria Cordero
courtesy of singtao.com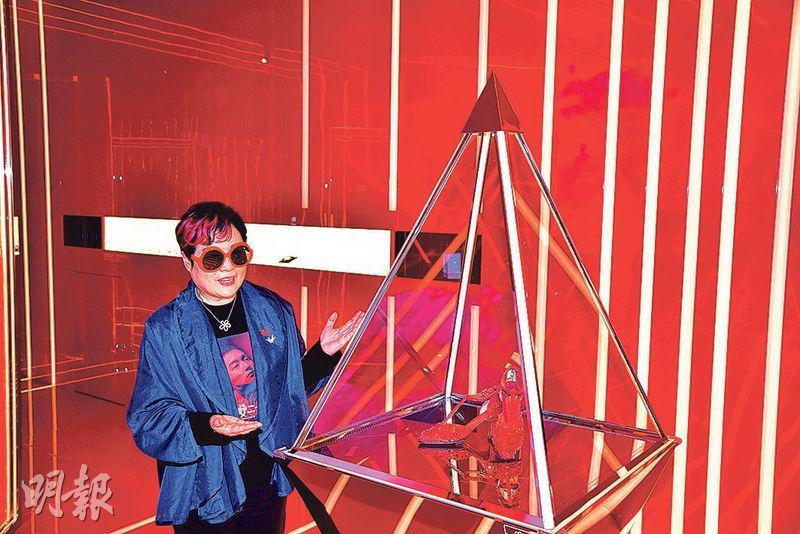 Chan Suk Fun says that the red heels Leslie Cheung wore at his concerts are very valuable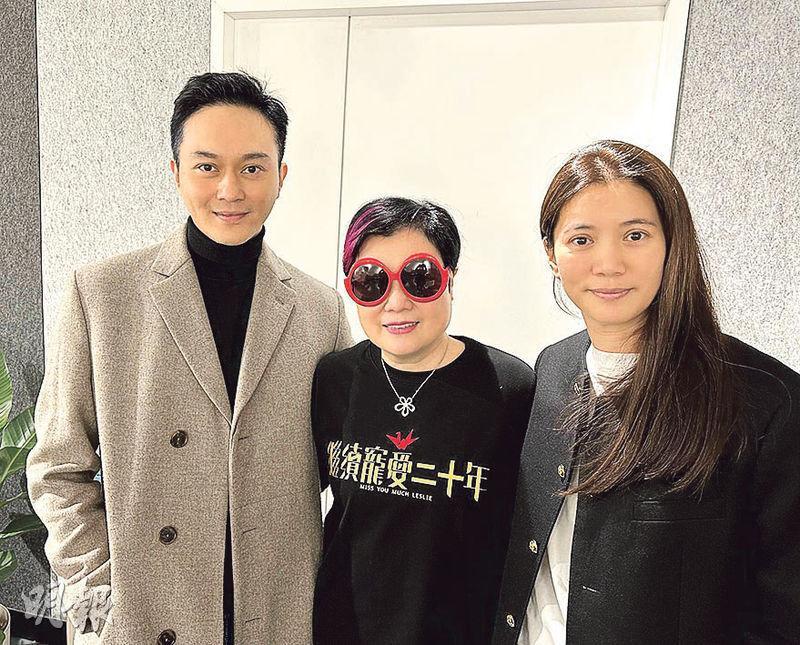 Chan Suk Fun has invited Julian Cheung and Anita Yuen to take part in the Miss You Much Leslie concert 2023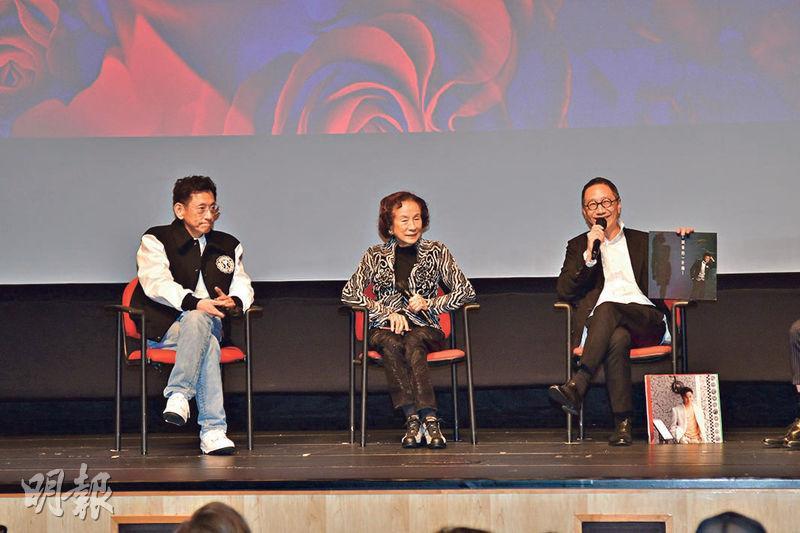 Lin Yim Fai, Mok Ho Man Yee and Alan Chan remember their time with Leslie Cheung
courtesy of mingpao.com
The "Miss You Much Leslie Exhibition" press preview and opening ceremony yesterday took place at the Hong Kong Heritage Museum in Sha Tin, Hong Kong. Cheung Kwok Wing's friends Chan Suk Fun, William Chang Suk Ping, Wing Shya, John Chiang Dai Wai and Lee Lam Lam, Wu Fung, Alan Chan Yu Chien, Mok Ho Man Yee (Karen Mok Man Wai's mother), Lin Yim Fai, Maria Cordero and Cecilia Yip Tung were among the attendees. 61 sets of exhibits were on display, the red heels from the 1997 concert, the white feather costume from the Passion concert were on display for the first time.
Three of Cheung Kwok wing's friends Chan Suk Fun, Chang Suk Ping and Wing Shya were the guest planners of this exhibition. The entire venue's main color tone was red neon light, through his classic stage costumes, old photos, records, film and television work, music, film and television awards and personal collections displayed Gor Gor's outstanding achievements in music, film , etc and influence on popular culture; Gor Gor's beloved Daffy Tong Hok Tak also loaned many Cheung Kwok Wing's personal collection items to share with "Gor" fans.
Chan Suk Fun said that Cheung Kwok Wing's personal collection on display included awards and concert costumes, which were on loan from Tong Hok Tak. The venue design came from Chan Suk Ping's hand, through a red time tunnel everyone would enter Gor Gor's world. Items included Gor Gor's red cape and heels from his 97 concerts, shell pant dress and white feathered costume from the Passion concerts. The red heels and the white feathered costume were on display for the first time. In addition awards that Gor Gor received in the past and records, along with a big screen showing Gor Gor's performance videos, would make visitors feel they were at Cheung Kwok Wing's concert.
When asked whether Tong Tong would remember Gor Gor on the stage at the April 1st Miss Leslie Much Concert? Chan Suk Fun said, He would participate in a segment to share with everyone, but his chances of appearing on stage would be very minor." Would he share on recorded video? She said that everyone would know when they would see it. As for performing singers, Chan Suk Fun said that many singers dropped the jobs on their hands and returned to Hong Kong to participate. For now the list would include Julian Cheung Chi Lam, Anita Yuen Wing Yee, Leo Ku Kui Ke, Eliza Chan Kit Ling, Gin Lee, Nadia Chan Chung Ling, Joyce Cheng Yun Yi, Dicky Cheung Wai Kin, Patrick Tam Yiu Man. Speaking of many Gor Gor memorial concerts clashing on that date, Chan Suk Fun said, "Clash or not, the Hong Kong Coliseum schedule was already booked a year ago. Because of the pandemic in the past few years, Gor Gor's overseas fans were unable to come to pay their respect. Thus the 20th anniversary this year would be Cheung Kwok Wing's call for people who loved him to gather in Hong Kong at the Coliseum. Last time was 10 years ago, this year everyone would gather like a family and participating singers would come for Gor Gor. I want ot hank many singers and artists for their love for Gor Gor!" As for the concert it has been sold out long ago. Chen Suk Fun pointed out that many "Gor" fans could not get tickets. In order for fans around the world to be able to remember Gor Gor, she has been fighting for overseas and mainland concert live broadcasts.
The exhibition's opening ceremony took place inside the theater and invited designer Chan Yu Chien, Mok Ho Man Yee and Lin Yim Fai to share their experience with Gor Gor. Mok Ho Man Yee said that when she saw him at a singing contest at RTV in 1977 she already went "wow". Back then RTV was the weaker station and had to recruit superstars, Gor Gor more than met the criteria and he was signed immediately. Mok Ho Man Yee praised Gor Gor for his singing and dancing abilities, handsome and had an extra "childlike" closeness. Thus at the time she loved him and Nancy Sit Ka Yin the most. She also said that Gor Gor was very generous. "When I was helping the Children's Cancer Foundation, one day he gave me a HK$ 1 million check without saying a word. Several decades ago a million was a lot of money, but he didn't let people know. He just wanted to help children with cancer." Mok Ho Man Yee also praised Gor Gor for his loyalty. When he knew that her daughter Karen Mok man Wai would enter the business, he said he would keep an eye on her and even arranged for a chnce to perform together. He did what he said. "I love him, and he loved my daughter. He was very thoughtful."