Aaron Kwok will perform a North American concert tour. Gordon Lam jokes that he would be interested in tagging along.
The team's audience appreciation appearance causes a stir
courtesy of on.cc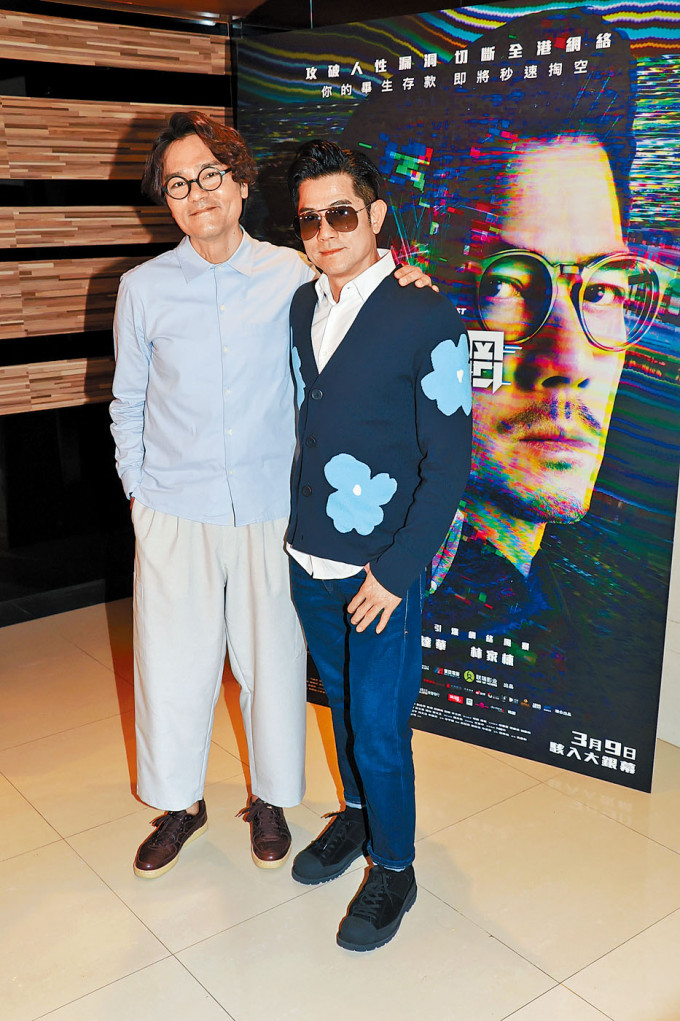 Gordon Lam and Aaron Kwok's under the bed scene would be very attractive
courtesy of singtao.com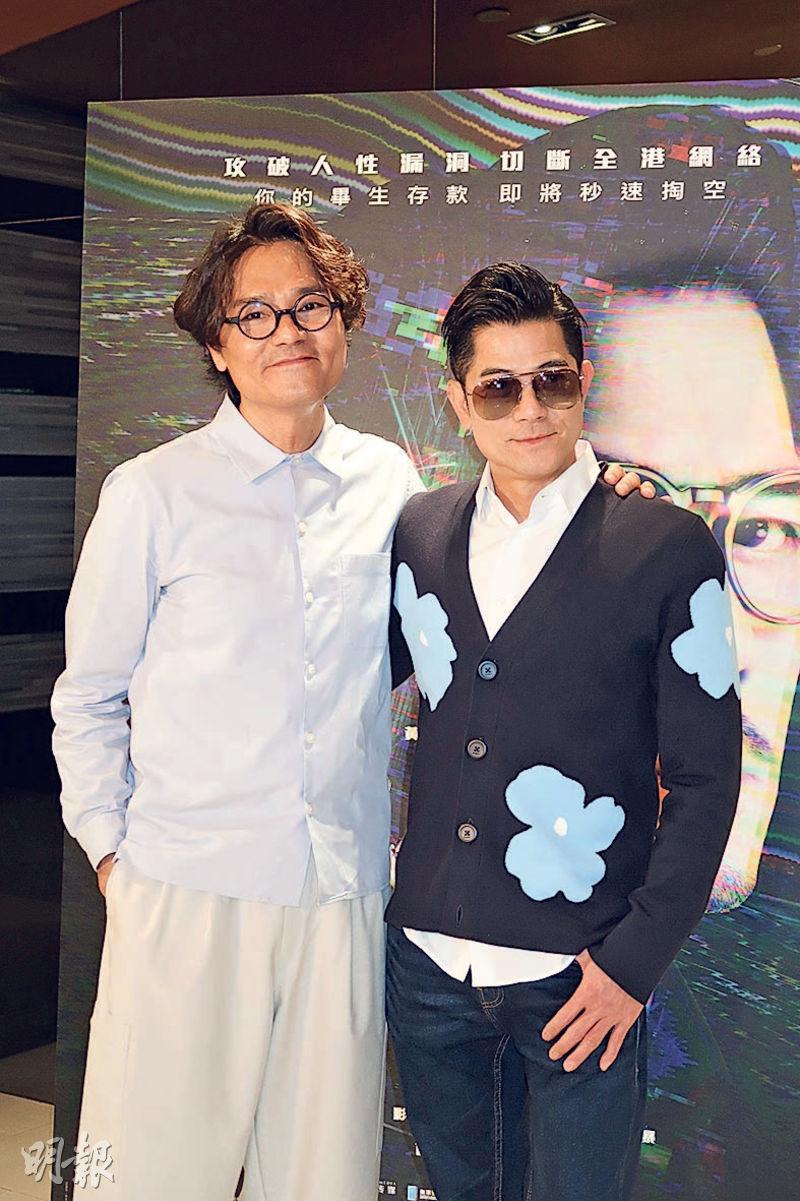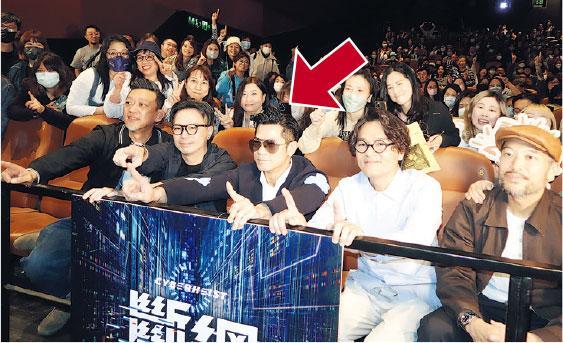 courtesy of mingpao.com
The film CYBER HEIST (DUEN MONG) yesterday held an audience appreciation event. Producer Soi Cheang Pou Soi, director Wong Hing Fan, actors Aaron Kwok Fu Sing, Gordon Lam Ka Tung, Zeno Koo Ting Hin, Terry Zou (Chow Man Ching) and Lee Hoi Yin all went to the cinema to meet with the audience and share their production experience. The audience praised how refreshing the way the film portrayed the internet and even worried whether Sing Sing and Ka Tung got hurt from their exciting series of stunts. Sing Sing said that after the first action scene he already realized that he was bruised all over. After another scene where he and Ka Tung had close combat under the bed he even had tendonitis and needed two months of physical therapy. As the Hong Kong market began to return to normal, Sing Sing hoped that the climate of the audience going back to the movies would also return.
Sing Sing said that in his show business career two of the action shoots were the most difficult: SOMEBODY UP THERE LIKE ME (LONG MAN FUNG BO) with its difficult to shoot boxing scenes and his constant injuries, and this time in CYBER HEIST when he and Ka Tung fought under the bed was just as tough to shoot. "Because we had to fight for real in a narrow space, but we also had to hold back, I pulled my muscle tendon and needed two months of physical therapy." Ka Tung on the night before this shoot suffered an injury to the bridge of his nose on the set of another film and had to be treated at a hospital. However producer Cheang Pou Soi still wanted him to come to work. The director wanted to use camera displacement, but Cheang Pou Soi said that he would be fine with just one less light. "however very luckily Sing Sing really accommodated me in the fight!" Sing Sing said, "Of course I had to accommodate, because I already saw that his nose was cracked open. I could only try to take shorter time when I hit his face. I didn't want to linger on his face too long, so I hit his chest as soon as possible!" Ka Tung joked, "If he hit me, I would be even more injured. So it really tested Sing Sing's kung fu!" Sing Sing said that actually the director has arranged for many stunt people to be on the set, but they just rehearsed their marks to show them. In the end they still had to perform the stunt themselves. Ka Tung even spoke to the film company owner, but still was unable to change the producer's decision for them to perform the fight personally. However this was a challenge to the two of them.
Sing Sing recently has three film releases with WHERE THE WIND BLOWS (FUNG JOI HEI SI), CYBER HEIST and THE WHITE STORM 3: HEAVEN OR HELL (SO DUK 3: YUN JOI TIN NGAI). He said that actually he had seven movies that have completed production. Now he has resumed his normal life, as the film companies also have gradually arranged for the films to be released. What expectation would he have as the market returned to normal? Sing Sing said that he and Ka Tung both love film, and have contributed a lot to film. As an actor he must play the character to a score of 100 points. As for the overall climate, the reviving market would be beneficial to the audience as well. For example now masks were no longer required at the movies. They could have snacks while watching a movie, which would be able to bring the atmosphere of watching a movie at the cinema back. "During the pandemic when friends say let's go to the movies, everyone might say not if we have to wear a mask. Now they can easily enjoy a movie. Actually my wish isn't just for my own movies to perform well, I wish the entire film industry would return to normal and have even more viewers to support our movies!"
In addition earlier his wife Moka Fang also supported the CYBER HEIST premiere. Sing Sing said that his wife also said that it was very entertaining. Next week he would launch his 4 stop North American concert tour. Would his family go with him? Sing Sing said that it would depend on the time, but he would have to stay for three more weeks. Ka Tung joked, "Sing Sing said that he would take me, I had the stage would have a lot of trap doors. I went to his earlier concert and it was great!" Sing Sing revealed that this concert tour would be an all new concept, the stage designs, costumes and performances would be all new.