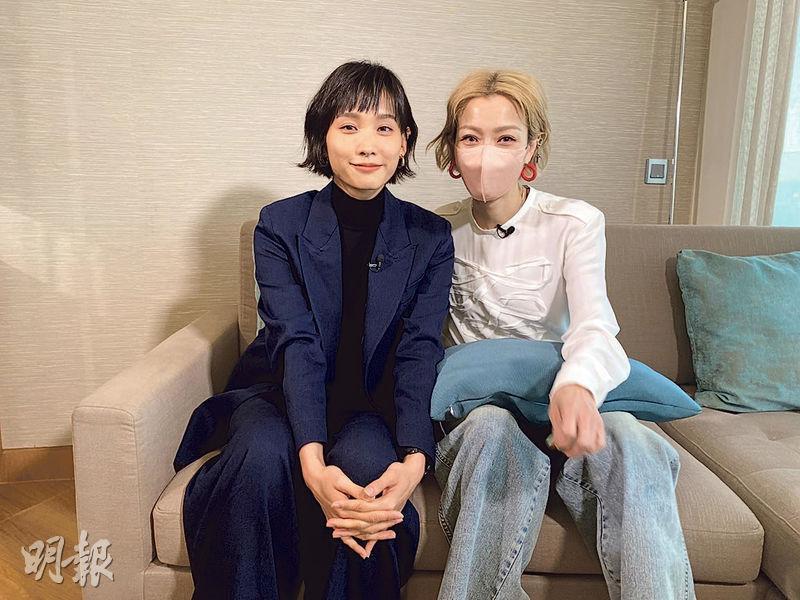 Hedwig Tam and Sammi Cheng promote their film LOST LOVE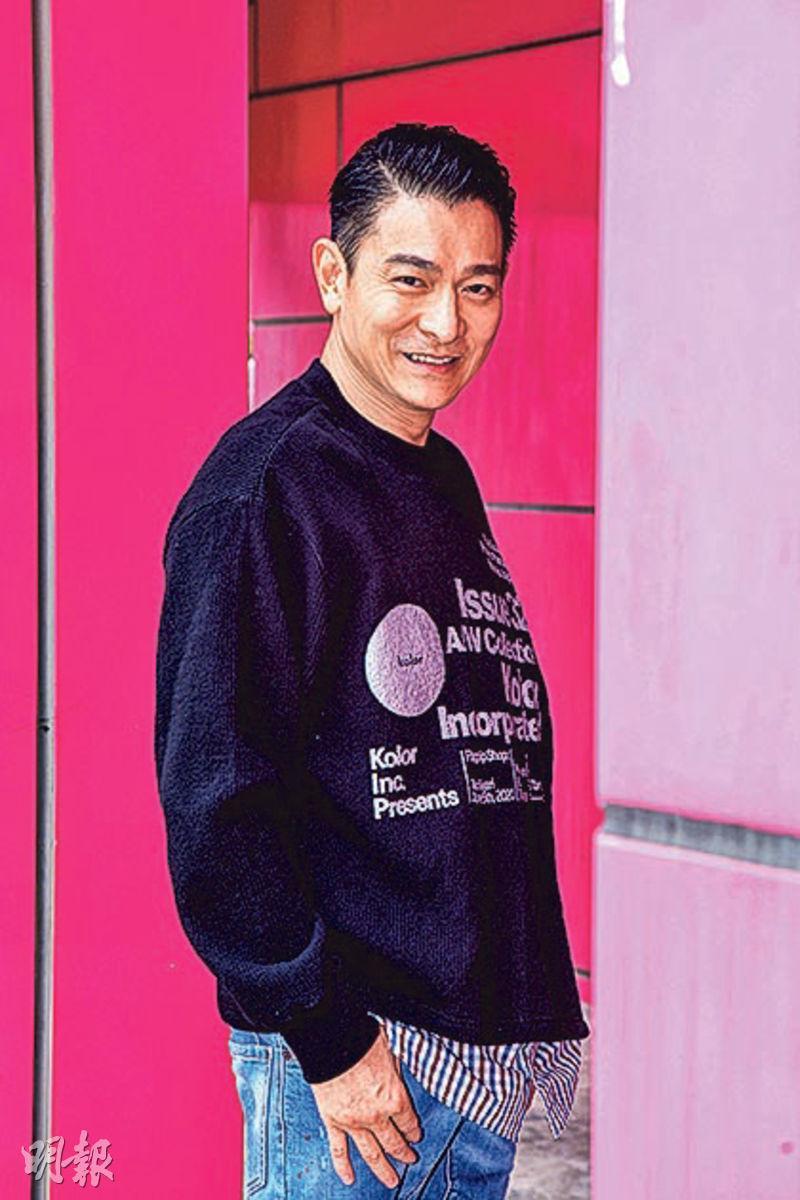 Andy Lau
courtesy of mingpao.com
Sammi Cheng Sau Man and Hedwig Tam Sin Yin earlier spoke to HOY TV about their new film LOST LOVE (LAU SHUI LOK FA). Ah Tam said about her first time working with Sammi, "During the table read I was very nervous, especially for the Siu Fa scene. We had a very close up shot, one part only shot either me or her. While it was on me, I had to stare directly at the camera. However Sammi still sat next to the camera and delivered the lines to me." Ah Tam felt that for this scene with Sammi the exchange was very important.
Speaking of the director turning down Andy Lau Tak Wa's offer to play the role of Sammi's husband, Sammi joked, "Because the screenwriter is a colleague at Wa Jai's company, after reading the script he was very interested in playing this husband. After I found out I said that's not too good, you doesn't seem too suitable because you are too much of a star. Wa Jai was great, completely didn't mind. However I felt playing characters like the husband definitely couldn't be an overly familiar faces. In addition Wa Jai and I together would have too much of a certain effect, which instead wouldn't be good about this."
Playing a husband in the film, Alan Luk Chun Kwong was caught cheating. Sammi and Ah Tam both admitted that being honest would be better than hiding it. Sammi said, "The good thing about honesty is the couple finally has a chance to take responsibility mutually, telling what has been inside of them for so many years." Ah Tam also agreed, "Once the problem appears and goes unresolved, this problem would only continue to extend and create even more problems."
The team worked hard on audience appreciation events for the film. In the past due to less than ideal box office Sammi felt into a depression. She said that she could only try. "Lately I have read a lot of (Tony) Leung Chiu Wai's interviews. Something he said was great. He said that he wouldn't because of poor film box office felt that he would be at fault, because in every movie he felt that he already gave his all. I felt that was right, no one should carry too heavy a burden onto their own shoulders."