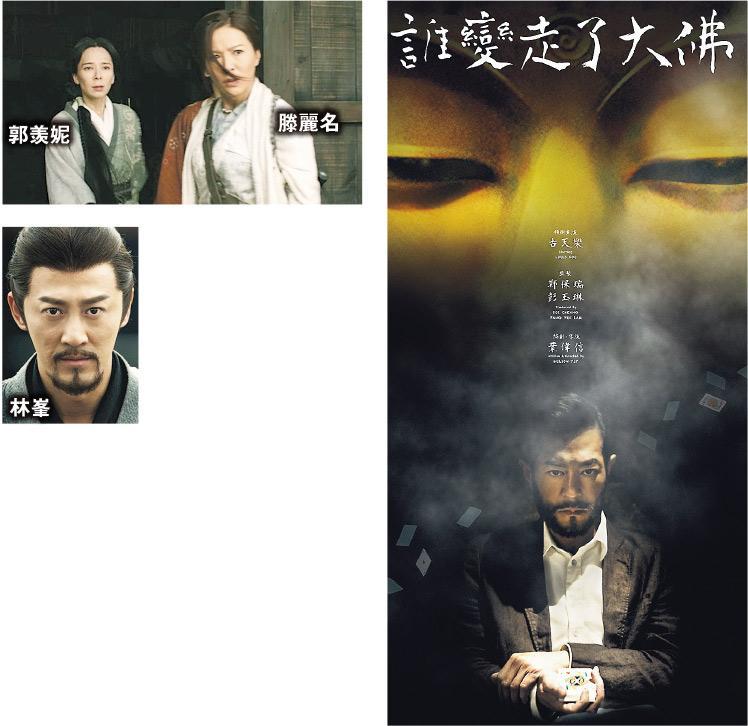 Louis Koo's ONE COOL FILM would release 10 different genre films, like BACK TO THE PAST with Sonija Kwok, Joyce Tung and Raymond Lam and a magician movie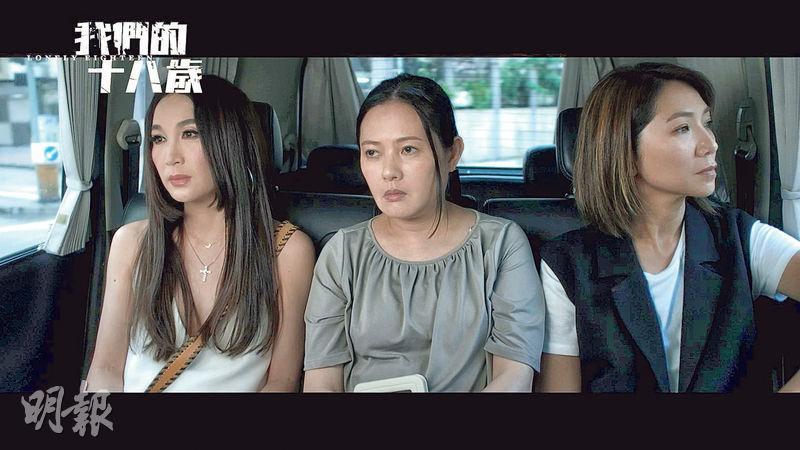 The Irene Wan (left) produced LONELY EIGHTEEN also stars Loletta Lee and Stephanie Che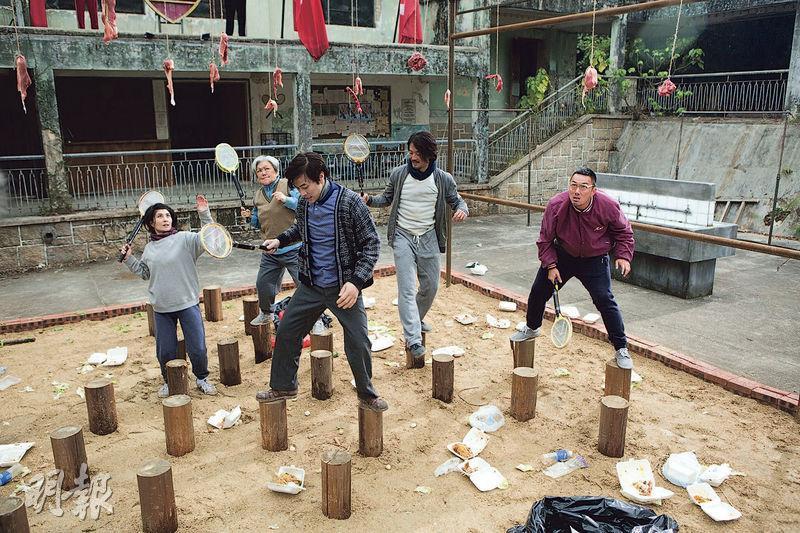 Josie Ho, Susan Shaw, Edmond Leung, Ekin Cheng, and Wilfred Lau reunite for another FULL STRIKE
courtesy of mingpao.com
The Hong Kong International Film and Television Market (FILMART) will open today at the Convention Center, a return to a physical exhibition after 2019. 30 nations and regions and over 700 exhibitors would participate. Louis Koo Tin Lok's company "One Cool Film" would strike hard as it released its list of 10 different genre films yesterday. Playing a magician in THE DREAM, THE BUBBLE AND THE SHADOW (SHUI BIN JAU LIU DAI FUT). Koo Tin Lok's mustache look made its first appearance. He said, "Everyone is looking forward to how I make the Big Buddha disappear." Josie Ho Chiu Yi's company "852" will make a zombie film with the FULL STRIKE (CHUEN LIK KAU SAT) team. The company will invest in 4 films, including two Hong Kong science fiction animations.
One Cool Film, aside from THE DREAM, THE BUBBLE AND THE SHADOW, would also release the Koo Tin Lok and Yau Hawk Sau starred VITAL SIGN (SUNG YUEN TOH JUNG), and the Best Actors Koo Tin Lok and Gordon Lam Ka Tung starred BEYOND THE SIN (NGOK HUNG JI OI). The Derek Yee Tung Sing produced, Bowie Lam Bo Yi and Jennifer Yu Heung Ying starred IN BROAD DAYLIGHT (BAK YUN JI HA) would be based on a real events and uncover the truth before a home for the handicapped and the sick; also Kay Tse On Kay and Natalie Tong Sze Wing's OUT OF THE SHADOW (NGOR DAI DIK YUN TOH SUN WOOT), OVER MY DEAD BODY (SEI SI SEI SI SEI SUP SEI), REMEMBER WHAT I FORGOT (CHUN GAING YUNG YAU), LONELY EIGHTEEN (NGOR MOON DIK SUP BAK SHUI), WISH COMES TRUE (BA HUNG FOOK LAI GUNG YUT DIM) and BACK TO THE PAST (CHUM CHUN GEI).
Koo Tin Lok would work with Wilson Yip Wai Shun 5 years since PARADOX (SAT POR LONG TAM LONG). "Working with Yip Wai Shun again after 5 years, the subject is different but the chemistry is the same. THE DREAM, THE BUBBLE AND THE SHADOW script is one of the most touching to me in my film career. After completing its production, I would look forward to it very much."
Director and screenwriter Yip Wai Shun revealed that 30 years go he watched a magician made the Statue of Liberty disappear. At the time he thought if he would make a movie, what would he make disappear in order for it to have symbolic meaning. In the end he thought of the Big Buddha statue, from Big Buddha he thought of another story and said that the story would be about how to release and let go -- instead of being stubborn with one idea, grasping it tight and not let go.
The Ho Chiu Yi and her husband Conroy Chan Chi Chung founded the 852 film company 15 years ago. The original team of the 2016 film FULL STRIKE (CHUEN LIK KAU SAT) would return with an all new story CHUEN LIK SI SAT (FULL FORCE CORPSE KILL) directed and written by Derek Kwok Chi Kin. It would be a comedy that would be a mixture of inspirational, action, zombie, and dark humor.
In addition the company would also make two Hong Kong animated films, an adventure fantasy THE BATTLE OF MOUNTAINS AND RIVERS (SHAN HOI WAN JIN) and future robots and aliens conflict CHRONICLES OF THE GALACTIC GRANARY (YU JAU DAI LEUNG); and the Ho Chiu Yi starred MEI FUNG. In it a woman in order to find his daughter fought mutants in a post nuclear disaster background.