courtesy of on.cc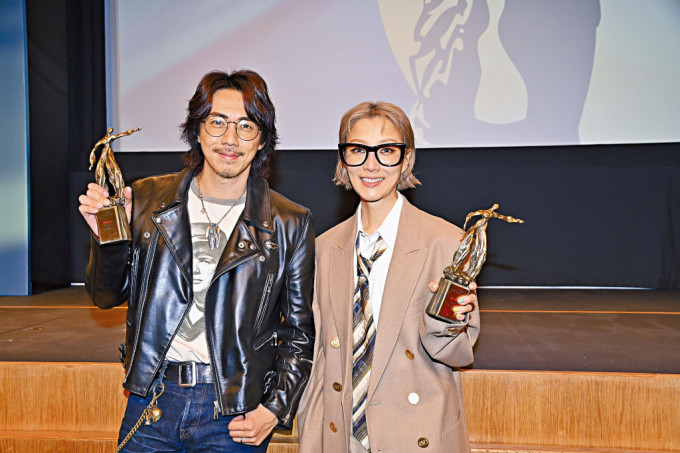 courtesy of singtao.com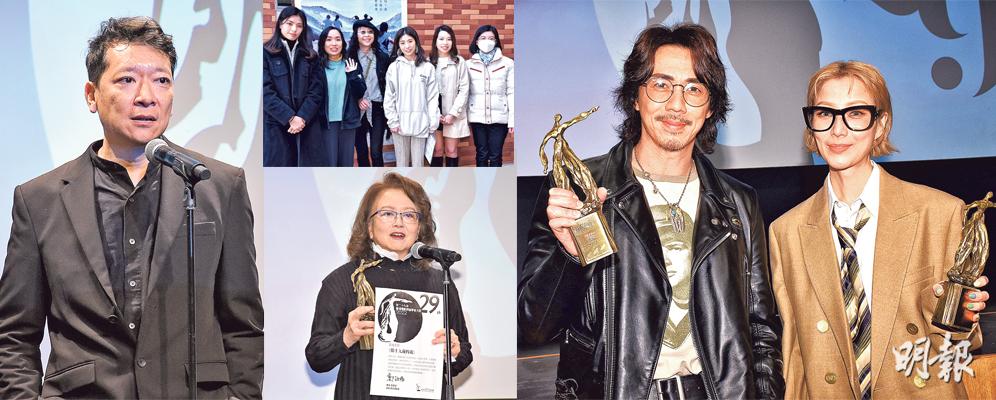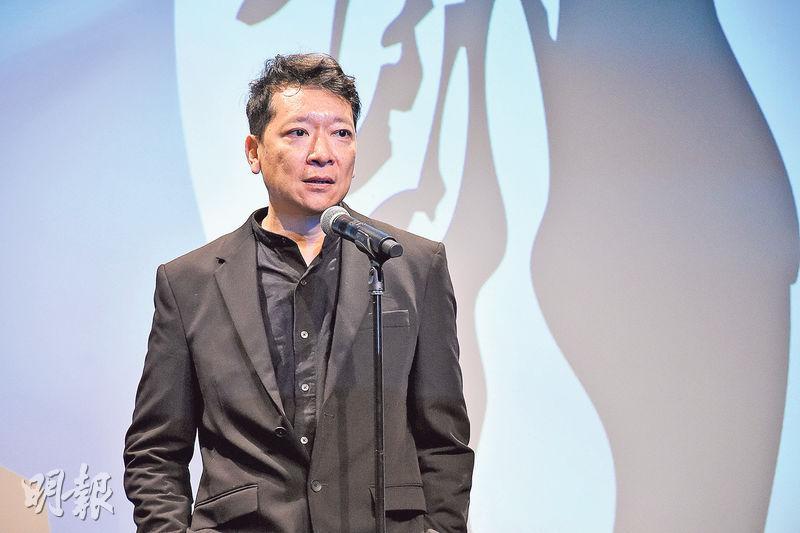 Kwok Wai Lun thanks the protagonists and the students who participated in the production, as well as people who supported, opposed or were upset by them.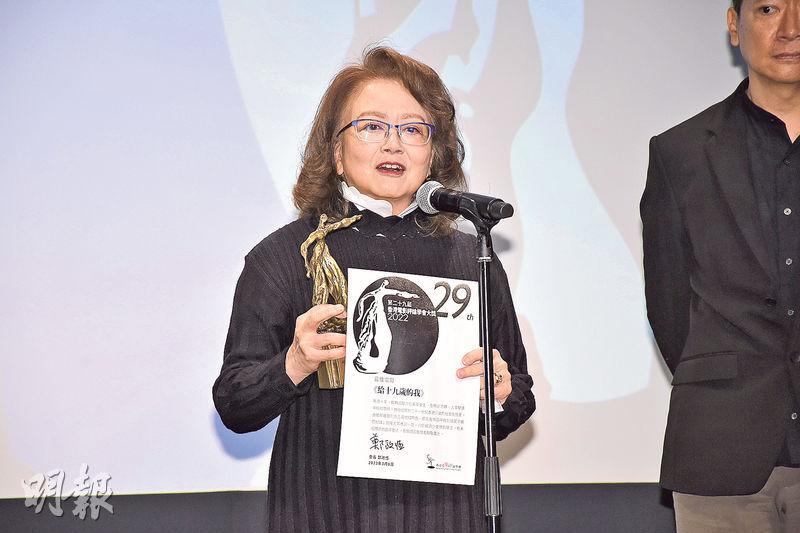 Wong Wai says that the Hong Kong Film Critic Society Award might be TO MY NINETEEN-YEAR-OLD SELF's last and only award
Director Mabel Cheung (third left) returned to school with students who participated in the film. In the end some of the protagonists rejected to the wide release and caused a stir. The film suspended its release later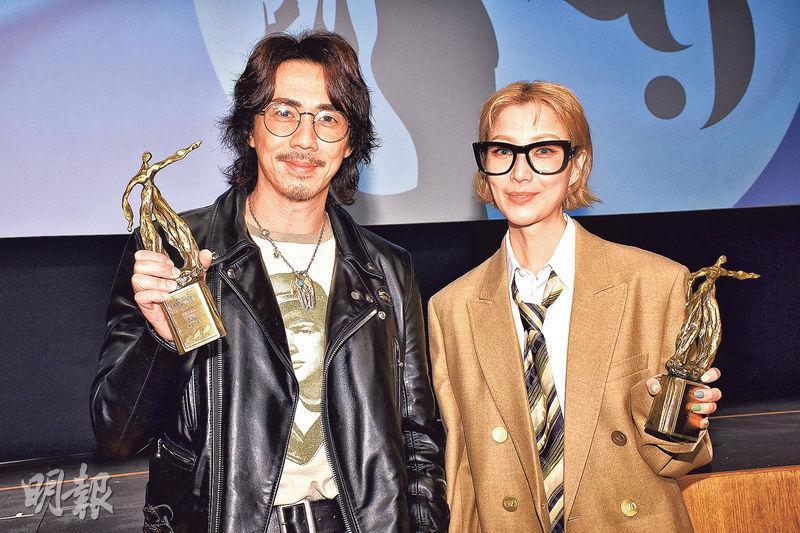 Best Actor Louis Cheung and Best Actress feel the award is not only an encouragement but also a recognition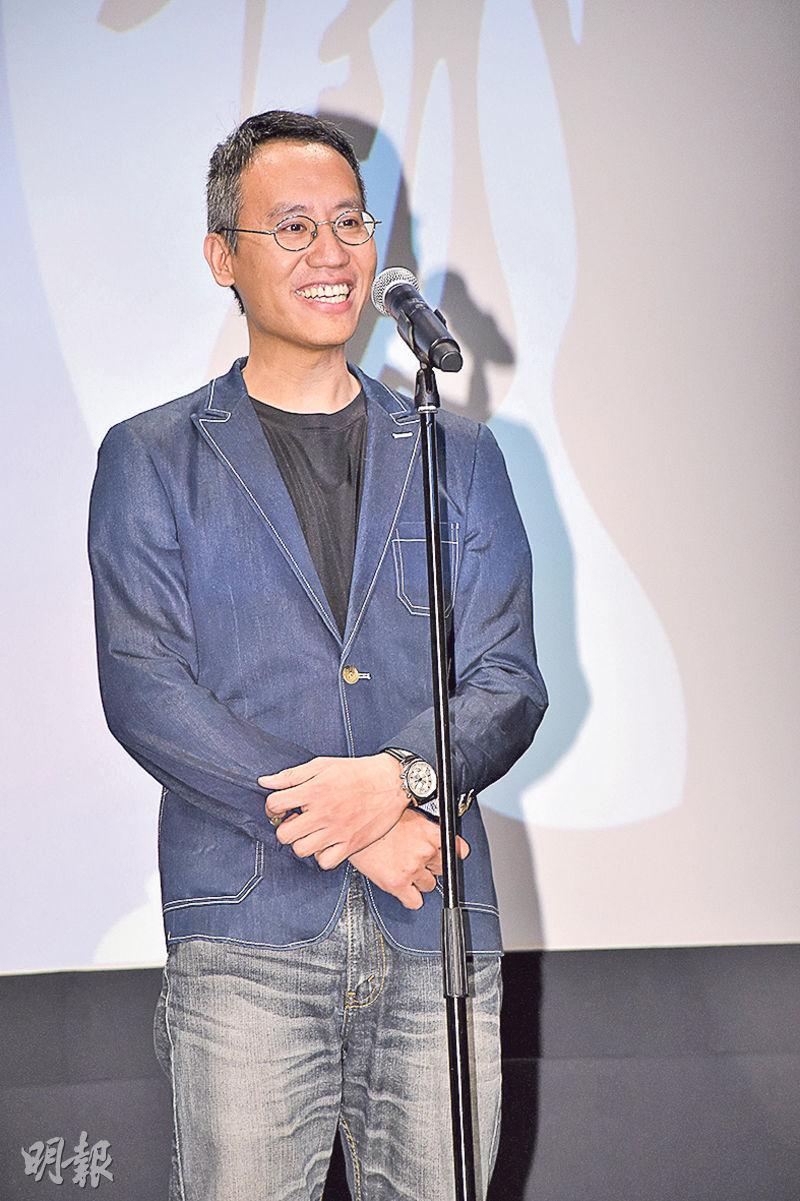 Hong Kong Film Critic Society president Cheng Ching Hang says that the event would not easily eliminate an award.
courtesy of mingpao.com
The Hong Kong Film Critic Society organized the 29th Hong Kong Film Critic Society Award yesterday took place at the Hong Kong Film Archives theater. Best Actor and Actress went to Louis Cheung Kai Chung (THE NARROW ROAD) and Sammi Cheng Sau Man (LOST LOVE), while the Mabel Cheung Yuen Ting directed documentary TO MY NINETEEN -YEAR-OLD SELF won Best Film. This film earlier caused a stir and halted its release. Yesterday Cheung Yuen Ting did not attend any award show. This film producer Wong Wai and joint directors Kwok Wai Lun appeared on the stage. They did not speak of the media outlets afterwards.
The film TO MY NINETEEN-YEAR-OLD SELF in early February caused a series of production and release arrangement controversy. Yesterday the Hong Kong Film Critic Society still presented Best Film to the film. President Cheng Ching Hang said that the event would only decide with the completed film. After nine hours of fierce discussion, and the film had the support of more than half of the third round, finally Best Film was decided to be presented to TO.
Ying Wah Girls' School on March 7th issued a statement, the Hong Kong Film Awards earlier asked them to provide the film TO MY NINETEEN-YEAR-OLD SELF for the organizers to show to the second round voters. The school after careful consideration and in-depth communications with the six participating alumni, the production team and the Hong Kong Film Awards examined the screening related matters. However in the end they could not come to an agreement, thus the film was not provided to the Hong Kong Film Awards. The school has already informed the six alumni, the production team and the Hong Kong Film Awards about the decision. The school would respect the goal, the principles and the usual rules of the film industry presentation of the related awards. However the school would have to consider the willingness of those involved. Thus it would reiterate that the school would no as the copyright owner to participate in any format of award and accept the award.
TO MY NINETEEN-YEAR-OLD SELF caused controversy when it was released without some of the subjects' permission. On February 6th it halted its release. Producer Wong Wai thanked the event for the award. "This may extremely likely be our only and final award. After the event decided the result, everyone knew the incident that followed. The school had a need to remain silent and wait for the matter to settle."
Director Kwok Wai Lun thanked the awards for recognizing the film's performance. "Today a small regret is that our director (Mabel) Cheung Yuen Ting doesn't have a chance to attend because "big trouble" showed up, but I accept this award on her behalf. I also thank the protagonists who participated in the production, students, including those who support us, opposed us, are upset at us. We thank them all."
Kwok Wai Lun revealed that initially he wanted to make a movie about growing up. "How would you shoot growing up, even I was clueless. During the 10 years of the production, I kept asking students which was 'growing up'. How do you feel growing up is like? The students' answers are I am fatter, taller, thinner. I am not too pleased with these answers. After the film was done, after its release, I suddenly understood, after the troubles, actually growing up should be learning to face yourself, face your own faults, dissatisfactions, joy and sorrow. When we can positive respond, positively face them, only then would growing up appear. These include a person, a society, and a country. We need to bravely face our own growing up, how to start, how to stop."
Kwok Wai Lun stressed that on the first day of the production, all of the stories could not be set up in advanced. They could only be recorded as they developed. He said, "When I thought the entire film was done, actually it wasn't done yet. The film was still happening, because something even bigger happened to coordinate. We continue to observe, continue to respond to these things. We bear the responsibility, without any regret or shame. We actually didn't coerce students to shoot. I believe Hong Kong is still a just society, a society that still has reason. The chance would arise when we would explain what is called fact to everyone. Finally, we thank the guests and the media on hand, for your interest in our film. A movie that still has yet to have a chance at a Hong Kong release, we would continue to work hard and enable the entire world's audience to see the film."
This year the event invited director Alfred Cheung Kin Ting to present the five major awards, including Best Film TO MY NINETEEN- YEAR-OLD SELF, Best Director Wai Ka Fai (DETECTIVE VS. SLEUTHS), Lam Sum (THE NARROW ROAD), Best Screenplay Wai Ka Fai, Chan Wai Bun, Au Tin Au (DETECTIVE VS. SLEUTHS), Best Actor Louis Cheung Kai Chung (THE NARROW ROAD) and Best Actress Sammi Cheng Sau Man (LOST LOVE). This year's nine recommended films were THE NARROW ROAD, THE SUNNY SIDE OF THE STREET (BAK YUN CHING CHUN), LOST LOVE (LAU SHUI LOK FA), DETECTIVE VS. SLEUTHS (SUN TAM DAI JIN), SEPTET (CHUT YUN LOK DUI), TABLE FOR SIX (FAN HEI GUNG SUM), HONG KONG HOLIDAY (GOR SI GOR JIK), THE SPARRING PARTNER (JING YI WUI LONG) and WARRIORS OF FUTURE (MING YUT JIN GEI). Lather the society president Cheng Ching Hang presented the awards to various film representatives.
Cheung Kai Chung with THE NARROW ROAD won his first Hong Kong Film Critic Society Best Actor. Yesterday he wore a white tee shirt with an image of his idol Marlon Brando. When asked whether he would be confident about winning at the Hong Kong Film Awards next month, he said, "What is beyond my control I very rarely think about, if I do it would just be wild daydreams and create pressure for myself. Then I would have dry mouth, frequent urination, my health would be affected. I always think what is within my control I would do my best, after I am done then leave it up to fate. The nomination is already a recognition." He stated that winning his first actor award was very happy and very touching, he felt that someone was able to see his effort. He said that he would attend the Hong Kong Film Awards like going to a party. He would go with his wife. Because he was nominated for Best Actor and Best Supporting Actor for the first time, for him it would be an important moment. I would like his wife to be by his side for the experience, no matter what would happen. However he did not dare to think about winning the Hong Kong Film Awards Best Actor. "Nominee (Anthony) Wong Chau Sun is known for his good acting, (Sean) Lau Ching Wan is my idol, Mak Pui Tung and Yeung Wai Lun are Academy for Performing Artists good brothers. To be nominated with them I am already very happy. It would depend on the voters' tastes."
Cheng Sau Man with LOST LOVE again won the Hong Kong Film Critic Society Best Actress. Sammi was so happy that when she got to the stage she already started her speech before accepting her award. The host had to remind her. Winning for a second time, Sammi said that the award's meaning to her was extraordinary and an enormous encouragement. She also joked, "Today I am no longer humble. The award is already no longer an encouragement, but a recognition." She said that as an actor sometimes she would question herself, but being recognized for the role of "Auntie Tin Mei" she thanked the director, the producer and the screenwriter for their trust in her. Sammi also said that she was very afraid to see reviews referring to LOST as her best performance, she went "jinx" and hoped she would be an actor who kept on improving. She also mentioned that Cheung Kai Chung pointed out that when he went to the set he was the oldest one there. When she heard she too thought of something. "Because when even the auntie in catering is almost younger than me, I would be a little scared. However I would say to myself, no matter at what age, actors would have one day that they could have room to improve and be recognized."
Sammi was asked whether she would have more confidence in winning the Hong Kong Film Award Best Actress? She felt that each award ceremony had different evaluation tastes, the two awards would be very hard to be mentioned in the same breath. She felt that this award was very heavy, a great encouragement, and gave her a lot of revelation. She hoped that this time would be a milestone in her acting career, but not her best performance. She would put the award in the most obvious place at home, to remind herself not to give up on improving. No matter at what ge as long as she was serious and passionate about work, she would be able to maintain the freshness, breakthrough and recognition.
THE 29th HONG KONG FILM CRITIC SOCIETY AWARDS
BEST FILM:
TO MY NINETEEN YEAR OLD SELF
BEST DIRECTOR:
Wai Ka Fai (DETECTIVE VS. SLEUTHS), Lam Sum (THE NARROW ROAD)
BEST SCREENPLAY:
Wai Ka Fai, Chan Wai Bun, Mak Tin Kui (DETECTIVE VS. SLEUTHS)
BEST ACTOR:
Louis Cheung (THE NARROW ROAD)
BEST ACTRESS:
Sammi Cheng (LOST LOVE)
RECOMMENDED FILMS:
THE NARROW ROAD, THE SUNNY SIDE OF THE STREET, LOST LOVE, DETECTIVE VS. SLEUTHS, SEPTET, TABLE FOR SIX, HONG KONG FAMILY, THE SPARRING PARTNER, WARRIORS OF FUTURE