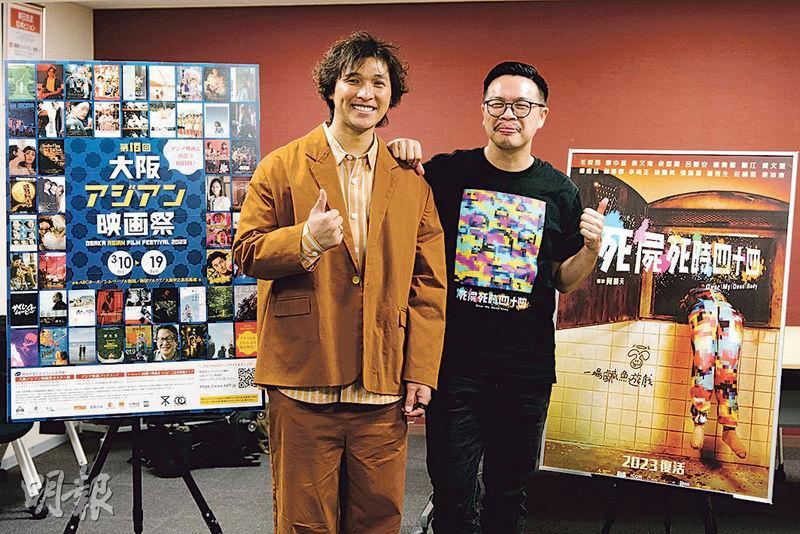 courtesy of mingpao.com
The Ho Cheuk Tin directed, Teresa Mo Shun Kwan, Ronald Cheng Chung Kei, Edan Lui Cheuk On, Jer Lau Ying Ting and Wong Yau Nam starred dark comedy film OVER MY DEAD BODY (SEI SI SEI SI SEI SUP SEI) became the 18th Osaka Asian Film Festival opening film. Two nights ago it held its world premiere in Osaka. Ho Cheuk Tin and Wong Yau Nam flew there to attend and meet with the audience.
Ho Cheuk Tin said that the audience reaction was more passionate than he expected. Actually the Japanese viewers really liked some of the comedy spots that he thought only Hong Kong viewers would understand, which he never would have guessed. In addition they truly laughed all through the entire show. He and Yau Nam were both very happy. Yau Nam after the show received many requests for autographs and photos from viewers. He said, "The live atmosphere was great, the audience was very passionate. After the show many viewers asked me and the directors for pictures and autographs. One viewer even took out my first movie's video for me to autograph and asked us to go to Japan more. I really am very happy."