Lin Minchen steals her sister Brandy Lim's spotlight
Vivian Sung wants to try the Hong Kong delicacies
Lin Minchen poses with fans
courtesy of on.cc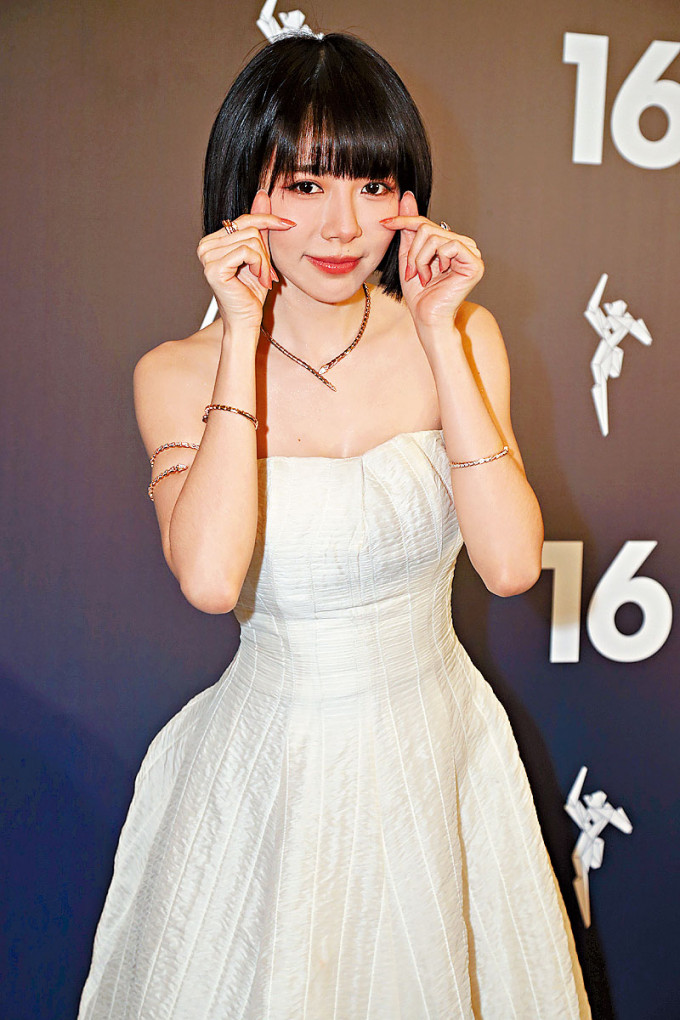 Lin Minchen wants to work with Sing Yeh and Fat Gor
courtesy of singtao.com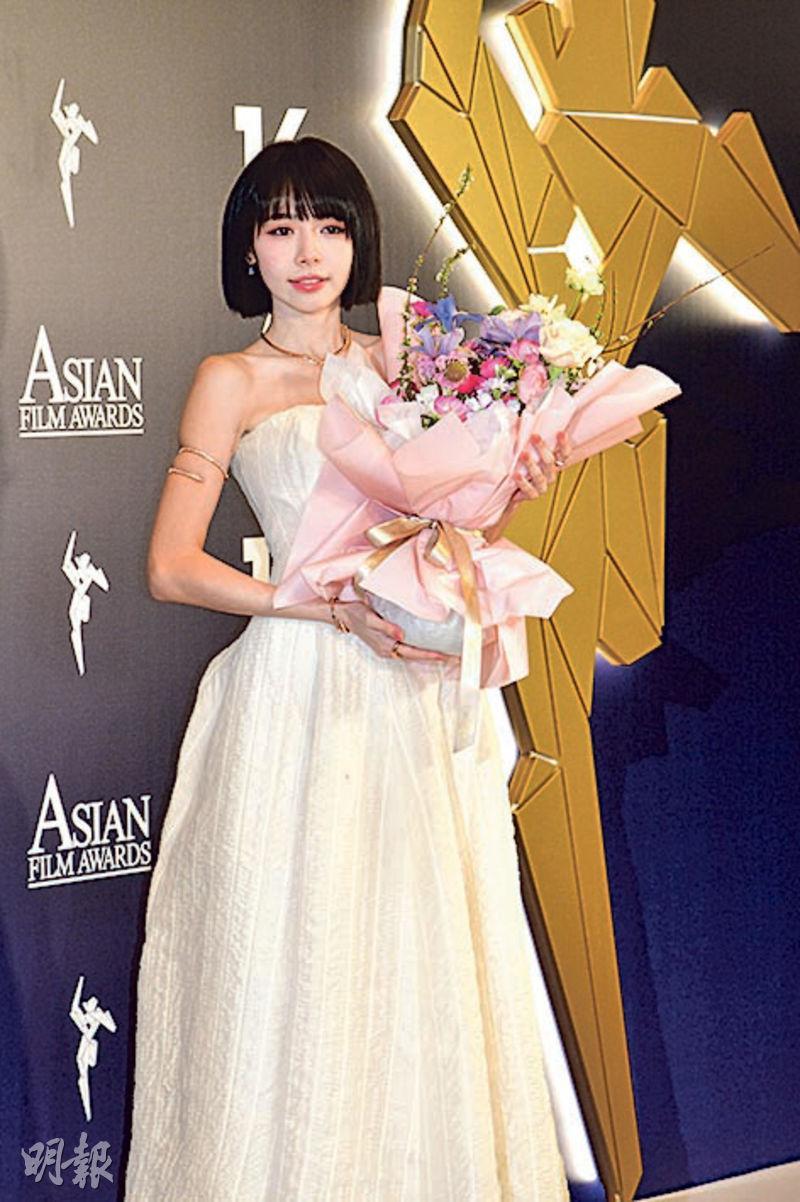 Lin Minchen is the Asian Film Awards youth ambassador
Vivian Sung comes to Hong Kong again after 6 years but can only stay for 2 or 3 days
courtesy of mingpao.com
Malaysian goddess Lin Minchen and her sister Brandy Lim, Taiwan star Vivian Sung yesterday appeared at the 16th Asian Film Awards event. Minchen said that she has prepared what she would wear for the show. She said, "I want to be very sexy, but I don't know where the standard would be for everyone. I haven't tried this standard before." Speaking of all the gods at the award show, which one would she like a photo with? She greedily said, "All of them. My camera is ready. I would get a photo with whoever I see." She also looked forward to meeting directors Zhang Yimou, Hirokazu Kore-eda and female star Tang Wei.
Speaking of her new home in Hong Kong, Minchen revealed that it was still in the design phase. Would she rent or buy? She admitted, "Rent, who has the money to buy! Hong Kong homes are so expensive, and I don't have a Hong Kong identification card. I would have to pay a lot of taxes, so it wouldn't be worth it. I would wait until I have a Hong Kong identification card before I buy. (The internet says that you would be Keung To' neighbor.) I really don't know. (Have you seen Keung To?) No, I haven't moved it yet." Speaking of recently remaking a commercial song, she said that it would be released soon. Earlier when she performed Ivana Wong Yuen Chi's song, people joked that she sounded like she was singing in Thai. She hoped that this time without subtitles people would still understand her.
J2 would broadcast this year's Asian Film Awards. Minchen admitted that her entire family liked Hong Kong films, especially Stephen Chow Sing Chi's movies. "I thought FIGHT BACK TO SCHOOL's Chow Sing Chi was very handsome; the most memorable first film was HAPPY GHOST; the first time I cried from watching a movie was ALL ABOUT AH LONG." She also said that her childhood idols were Chow Sing Chi and Chow Yun Fat. "I of course hope to have the chance to be able to work with my childhood idol Chow Sing Chi and Chow Yun Fat, or see them in person. Then I would be fully satisfied. After watching GOD OF COOKERY (SIK SUN), I took the cooked meat balls at my sister's home and kept hitting them with a ping pong paddle. Then I said with a lot of disappointment why it wasn't a 'mighty' as the meatballs in GOD OF COOKERY. I have countless Asian directors and actors I like, including Indian star Alia Bhatt and famous Japanese director Hirokazu Kore-eda."
Guest presenter Vivian Sung revealed that the last time she came to Hong Kong was in 2017. "This time I would only stay for two or three days. I hope to try the cuisine." She was very happy to see everyone after the pandemic after 6 years. She also really missed Hong Kong food like roast pork rice, congee, rice noodle, desserts and milk tea. Unfortunately due to the length of the trip, she would be busy with interviews and the film festival. She would not have time to personally go out and try them, as colleagues would have to get take out for her. With all the stars from all over Asia here, she said that she was looking forward to this event. "(Have you prepared what you would wear?) I have, so today I wouldn't dare to eat too much. The costume would be very different from the impression I give everyone normally." Which Hong Kong actors would she like to work with? She immediately said that she has always wanted to make a romance with Andy Lau Tak Wa, then added that as long as they could work together any genre would be fine. She would like the most for them to have an unexpected relationship in the film. If it would happen she would have fulfilled her 2023 wish. She also said that she has seen the film BEYOND THE DREAM (WAN OI) and praised both leads Terrance Lau Chun Him and Cecilia Choi Sze Wan for their performance. Speaking of her friend Kai Ko Chen Tung's earlier injury on the set, she said that as soon as she read the news she immediately consoled him and wished him a speedy recovery.