Tony Leung Chiu Wai says that after 40 years in the business, both his mind and body would need to be considered.
Michelle Wai and Kathy Yuen are happy for the groom to be Carlos Chan
courtesy of on.cc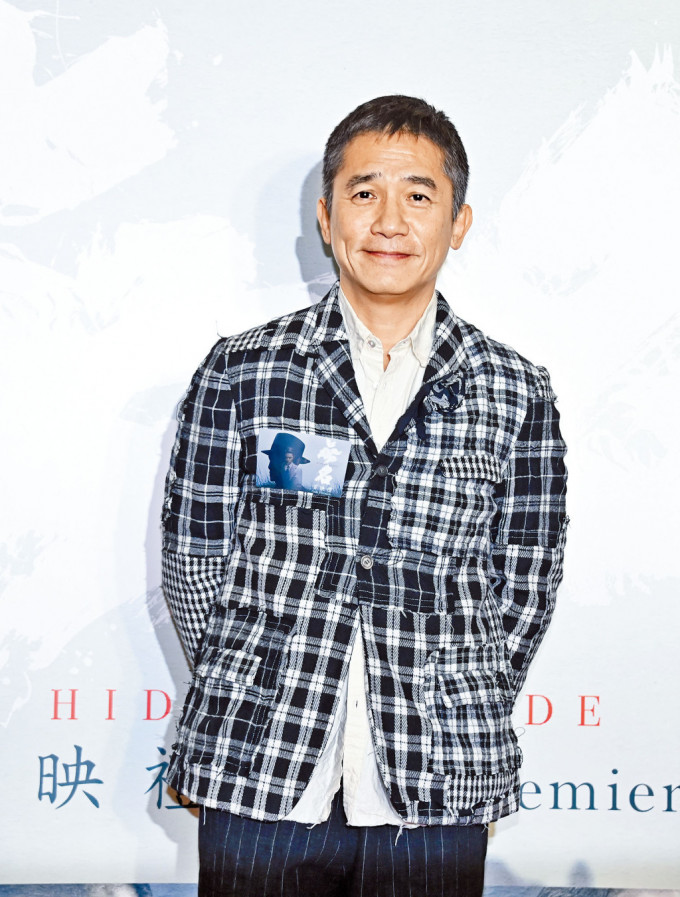 courtesy of singtao.com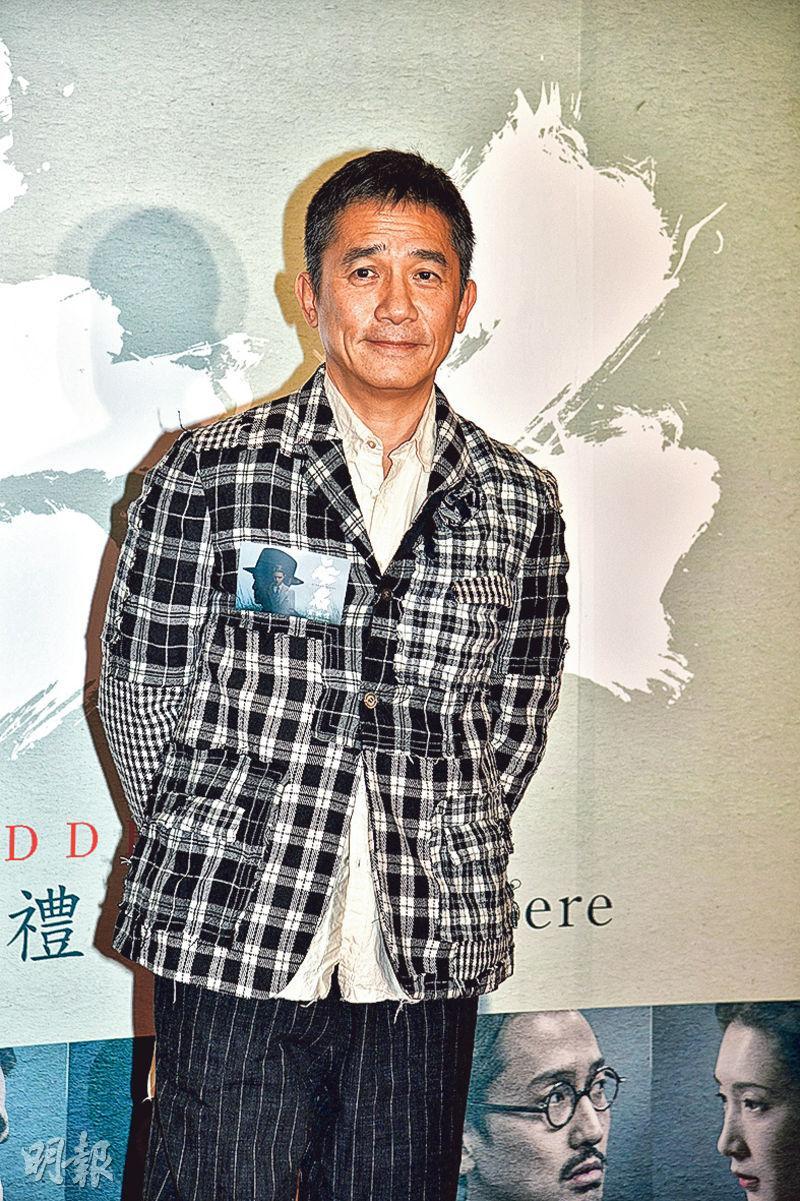 Tony Leung Chiu Wai has been nominated for the Asian Film Award Best Actor but not for the Hong Kong Film Awards. He says that he is neither disappointed nor displeased.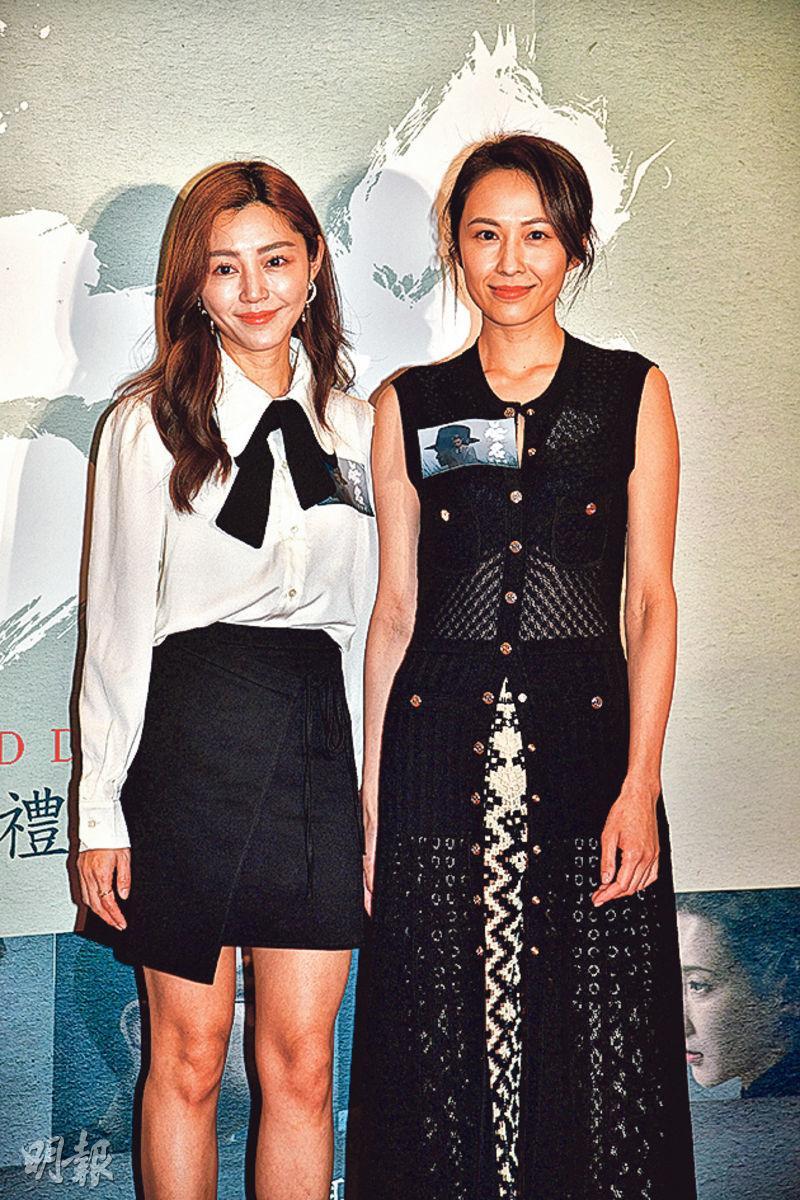 Michelle Wai says that she would be a "brother" in Carlos Chan's groom party
courtesy of mingpao.com
The Emperor Motion Pictures distributed HIDDEN BLADE starred Tony Leung Chiu Wai. The film made over HK$ 1.04 billion at the Mainland box office. Last night its Hong Kong premiere took place. Emperor Group chief Dr. and Mrs. Albert Yeung Sau Sing, chief producer Yu Dong, director Cheng Er and lead actor Leung Chiu Wai, along with artists Chan Kwok Bong, Michelle Wai Sze Nga, Kathy Yuen (Tong Yee), Angela Hui Ching Wan, Kearen Pang Sau Wai, Suey Kwok Sze, Sammy Sum Chun Hin, Lai Chun, Polly Lau Yeuk Bo, Elly, Aiden Hung Jor Sing, Chu Tin Sing attended. Director Cheng Er praised every time Wai Jai appeared on the set he would make people happy, because he really cared about everyone like an angel.
Having rested awhile already, Wai Jai revealed that he planned to return to work. However he joked that he still wanted to be on vacation. Although he did not have any plan to travel, he would exercise more. Wai Jai with WHERE THE WIND BLOWS (FUNG JOI HEI SI) was nominated for Asian Film Award Best Actor. He was already happy just to be nominated. Since he has only seen DECISION TO LEAVE and DRIVE MY CAR, if he had to choose a winner he would pick Hidetoshi Nishijima. His performance was truly outstanding. When asked about earlier when Wai Jai participated in the Busan Film Festival, he met and dined with THE SQUID GAME's director. Did they talk about working on a film together? He revealed that it was only a friendly get together, they did not discuss any collaboration.
Wai Jai has said that he would be interested in working on television series again. He said, "Several years ago I started to think, my performance career has entered its final stage. I wanted to review that I have done before. If 20 years was a period, I have worked for 40 years. It's almost time." Wai Jai explained that acting required a lot of energy and physical abilities, when he would be older he might not have enough energy to support himself. Making another television series would fulfill his wish. Would he return home to TVB? Wai Jai said, "Probably not, now is different from before. There are many streaming platforms, I can make American series, even Japanese and Korean series would be OK."
Taking place in Hong Kong next month, the Hong Kong Film Awards did not nominate the five time Best Actor Wai Jai. He was not disappointed and said, "People would always have different views, the Hong Kong Film Awards has already encouraged me many times. They would be able to encourage other new actors."