Louie Castro
courtesy of on.cc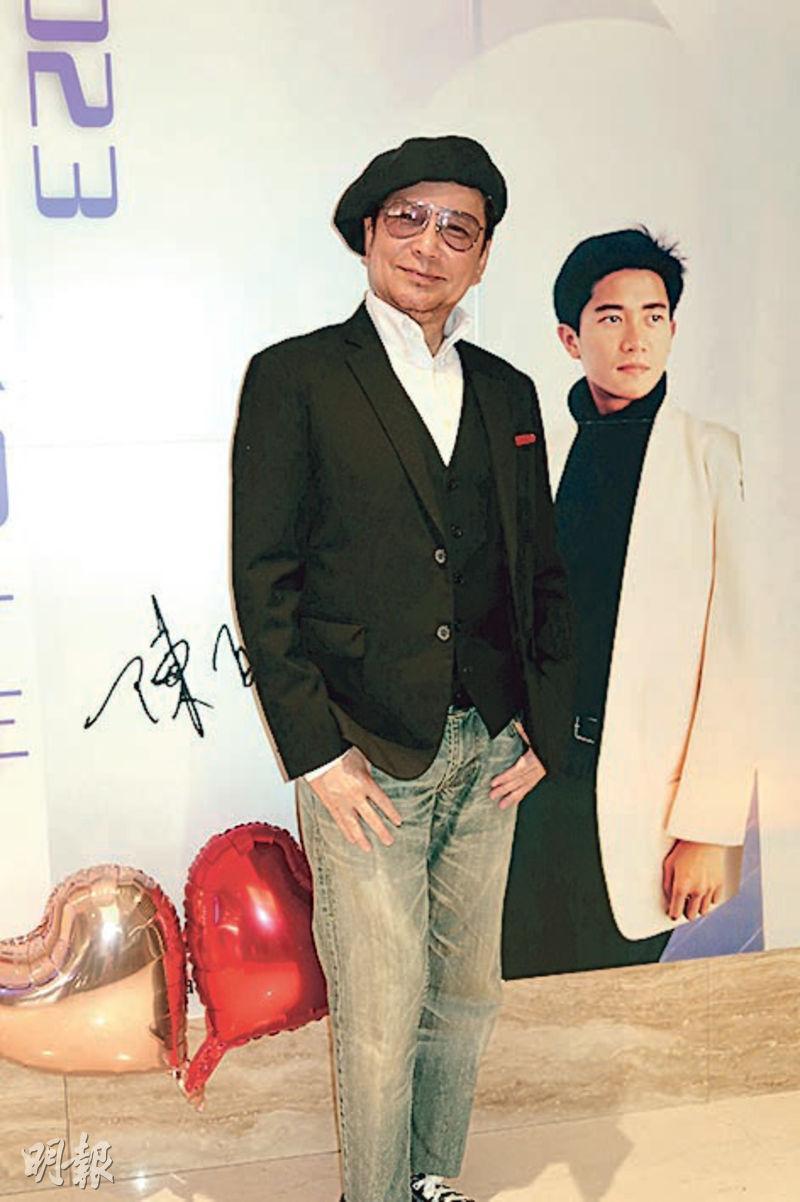 Loue Castro is envious that Danny Chan had a group of loyal fans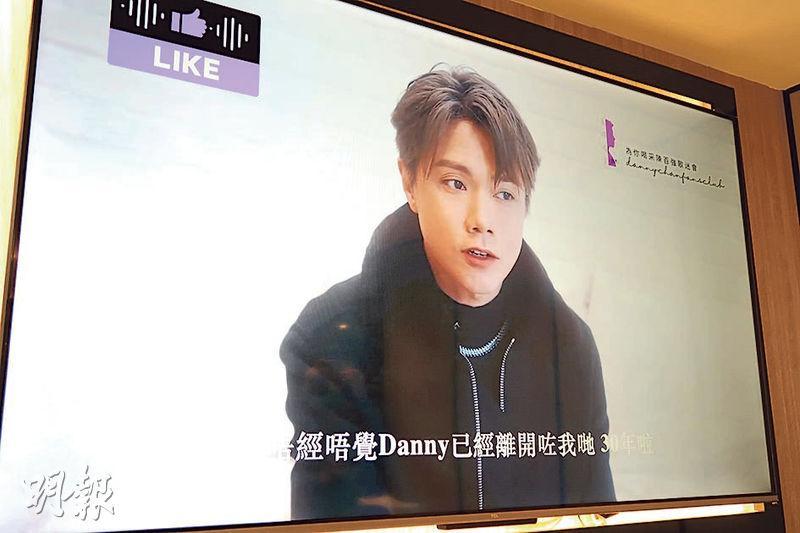 Currently overseas, Hins Cheung sends a video to discuss his idol
courtesy of mingpao.com
Superstar of a generation Danny Chan Pak Keung passed away in 1993, and his fans still deeply miss him. Some loyal fans started an event to commemorate the 30th anniversary of their idol's passing and held a Danny Chan Never Say Goodbye memorial music share yesterday at a restaurant. Almost 200 fans sang their idol's classic songs together. Danny's siblings, veteran music makers Chris Babida (Pau Pei Tat), Mahmood Ramjahn (Lam Mo Tak) and Cheng Kwok Kong attended. Louie Castro (Ga Si Lok) was the host.
A fan of Danny, Hins Cheung King Hin due to work was unable to appear in person. He sent a video instead. Hin Jai said that he liked many of the idol's songs, in particular each time he would pass a MTR station he would remember DATE OF SEVERAL MINUTES and praised Danny's musical influence as far reaching and everywhere. "Aside from his songs, I also really admired his aura. The elders say that Danny liked to buy furniture and pretty things, from which you can see how tasteful his life was. I believe even after many eras, everyone would still remember Danny's music."
Ga Si Lok said that this was the first time he participated in Danny's memorial event. Looking back he and Danny started almost around the same time. They were even guest performers together at the Miss Hong Kong pageant. The most memorable time was inviting Danny to be a guest on his program, and he realized that the mild mannered Danny could be very playful. "I remember back then we went to a disco, as soon as Danny arrived he would start dancing. He completely ignored other people, had a strong desire to perform, and I also admired his fashion sense." Ga Si Lok planned to perform a concert next year at the Cultural Center. He wanted everything to be perfect and beautiful, but now finding sponsors has been difficult. He might have to pay out of his pocket at anytime.