Jennifer Yu hopes to win at the Hong Kong Film Awards next month
Angela Yuen
Lokman Yeung hopes to be nominated for Best Actor next year
courtesy of on.cc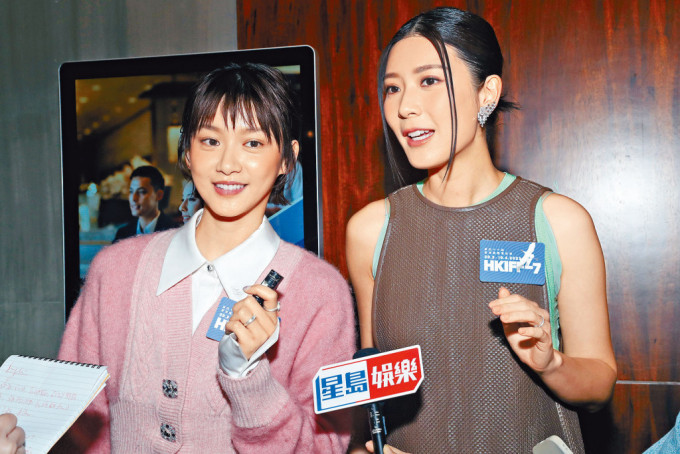 Angela Yuen and Jennifer Yu have not picked out what they would wear for the Hong Kong Film Awards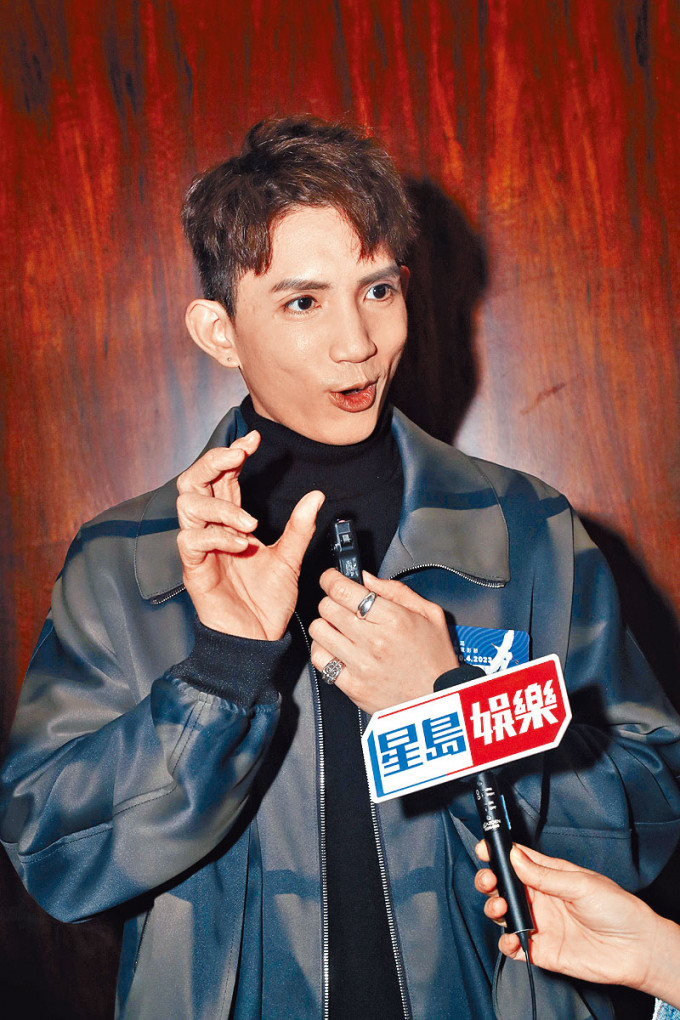 Lokman Yeung admits that he would like MIRROR to explore the overseas market
courtesy of singtao.com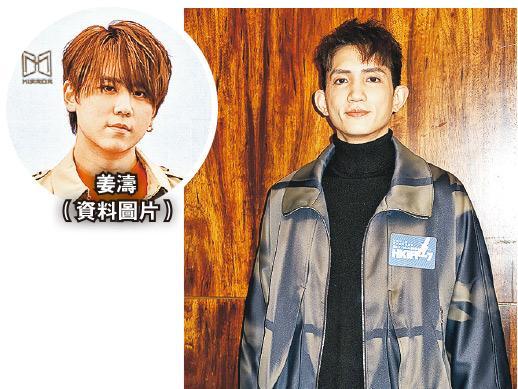 Lokman Yeung suggests biking and working out to Keung To


Angela Yuen, Jennifer Yu
courtesy of mingpao.com
The 12 day long 47th Hong Kong International Film Festival would again take place with a mix of physical and online format. This year almost 200 films from 64 nations and regions were selected, including 9 world premieres, 6 international premieres and 67 Asian premieres, over 320 shows would be screened at the movies and online. The opening film would the filmmaker in focus Soi Cheang Pou Soi directed, Gordon Lam Ka Tung and Lokman Yeung starred dark thriller MAD FATE (MING ONG) and the Ann Hui On Wa directed documentary ELEGIES (SI). The two new films would open the show on March 30th at the Hong Kong Cultural Center. The closing film would be the Louis Koo Tin Lok and Angela Yuen Lai Lam starred VITAL SIGN (SUNG YUEN TOH JUNG). The film festival ambassador Aaron Kwok Fu Sing did not appear, but still sent a video in support.
Yesterday attending the press conference were director Cheang Pou Si, director Hui On Wa, Lokman Yeung, Ng Wing Sze, Berg Ng Ting Yip, Peter Chan Charm Man, Birdy Wong Ching Yan, Yuen Lai Lam and others, and the youth ambassador Jennifer Yu Heung Ying, and two Hong Kong documentary film premieres' directors, WINTER CHANTS (DONG MEI LOI)'s Jessey Tsang Tsui Shan and TO BE CONTINUED (SEUNG MEI YUEN CHEUNG)'s Dora Choi (Tsui Toi Ling) and Haider Kikabhoy (Hoi Tat).
Director Cheang Pou Soi led the film MAD FATE (MING ONG)'s cast in sharing their production experience. He joked that only after making it did he realize that the movie was an inspirational film. Lokman Yeung joked that it was dark inspirational film, and he learned a lot from working with Lam Ka Tung. Yeung Lok Man's eyes in MAD FATE were chilling. He said that when he watched his performance for the first time at the Berlin Film Festival, he could not believe that he was able to go so far. He also joked that if next year he would be nominated for Best Actor with the film, he would already feel that he has done very well. Ng Ting Yip said that in the film he had many chase scenes, as he had to run on the roof, in one scene he had to on an overpass, three straight roads, then descend on the escalator. After that his legs hurt so much that he was limping. It could be considered an extreme challenge. Chan Charm Man said that this was his second film, which he felt was very challenging.
In addition, since 2019, many overseas filmmakers would come to Hong Kong and have face to face exchanges with viewers. This year's filmmaker in focus would be Cheang Pou Soi, as 12 of his films would be screened. On April 8th he would attend the Hong Kong face to face forum at the Hong Kong Cultural Center and shared what he has learned and experience on his performing art journey.
Yuen Lai Lam and Yu Heung Ying this year have been nominated respectively for the Hong Kong Film Award Best Actress and Best Supporting Actress. They both said that they have not prepared what they would wear. Yuen Lai Lam said that she would quit sugar to lose weight, hoping her curves would be a little firmer. She said that earlier she attended the Golden Horse Awards, met with creators and talked about working on a streaming platform's mini series. She hoped to have a chance to give it a try and savor the local cuisine. She just said that she had to lose weight though? She joked, "Let me finish drinking bubble tea in the next few days first. I wouldn't start losing weight until a month before the award show. If I would win I would drink bubble tea as a reward."
Yu Heung Ying said that she still has not thought about what style she would wear that night. Would she show it to her husband first? She said, "I would, but my husband would say that I look good no matter what I would wear." Yu Heung Ying said that she would walk the red carpet with her husband, which she felt would be very sweet. As for their daughter she might have to wait until next year or the year after, but she believed that she would still have a chance. She also revealed that her daughter had a very strong desire to perform and already had commercial offer, but she felt that her daughter might not be able to handle it.