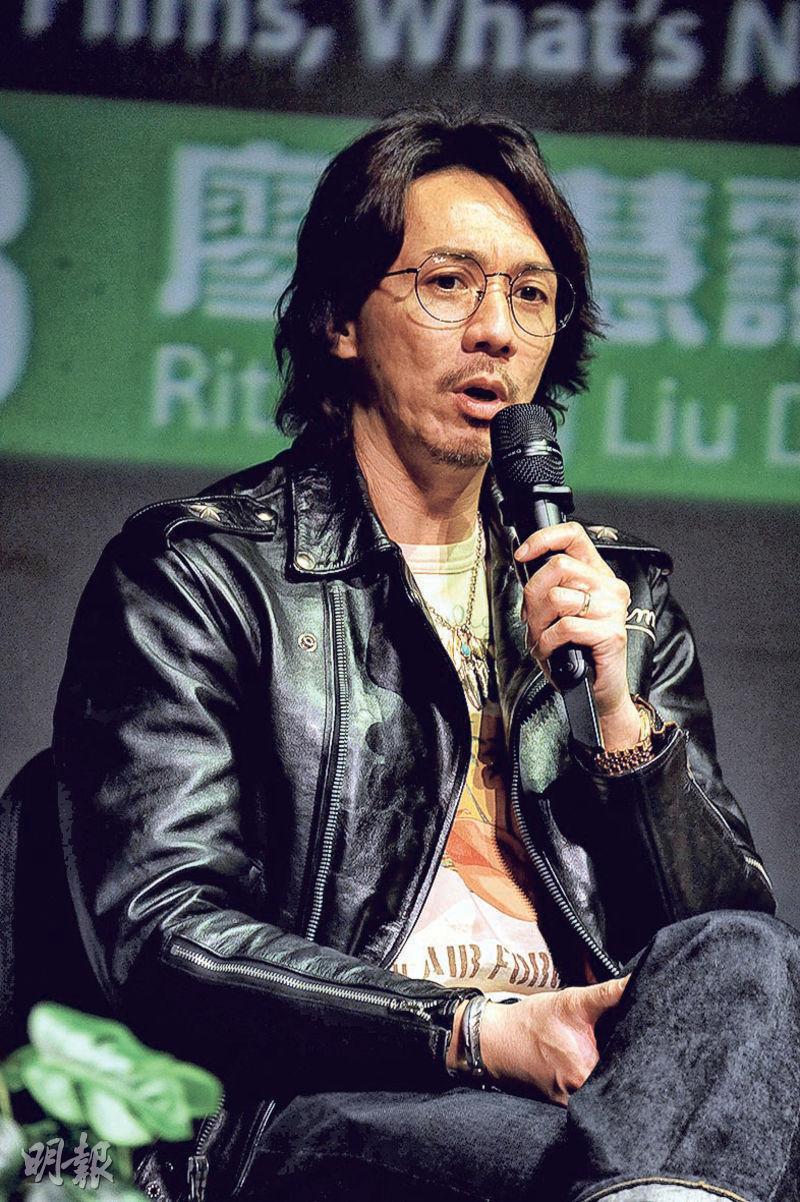 Louis Cheung says that the knowledge he has learned at his alma mater is absolutely useful
courtesy of mingpao.com
Louis Cheung Kai Chung and several directors Kearen Pang Sau Wai, Amos Why (Wong Ho Yin), Ho Cheuk Tin and screenwriter Mak Tin Au yesterday returned to their alma mater the Academy for Performing Arts for a film forum. When speaking about how directors and actors get along, Cheung Kai Chung said that while working on WHEN THE WIND BLOWS (FUNG JOI HEI SI) he was able to stand next to Tony Leung Chiu Wai everyday. Aside from feeling joy, he was also inspired by his attitude.
Cheung Kai Chung revealed while on the set, Tony Leung Chiu Wai would respond to whatever the director said like an elementary school child: "Got it", "Hmmm"; even when he had a little hesitation, he would only say, "OK, let me get it a try then." Then he would sit and wait for his mark. Cheung Kai Chung said, "That moment made me feel, Leung Chiu Wai actually is the most humble one. Real masters help the director resolve problems, and not create problems."
Cheung Kai Chung said that the alma mater was very important to him. The knowledge that he learned there is still able to be used on his performing art jobs. Would he permit his son to join the show business in the future? He said that it would depend on his son's preference, this business is very tough. He has to really like it in order to get into the business, otherwise he would not be suitable. He yesterday took his son to visit the school on its Open Day and watch student performances. His son really enjoyed it. Would his son prefer singing and dancing? Cheung Kai Chung said that his daughter would be more interested in that area, his son has a knack for art and sports. They still have time though, so he would let them explore a little. He hoped that his son would have a job that he would be excited to go to everyday.
His friend Alex Fong Lik Sun admitted that he is in love with Maple Yip Huen, a victim of the Providence cult leader Jung Myung-seok. Cheung Kai Chung congratulated him and praised that they were both very brave. "Maple is very brave, very strong. I feel when Heaven let them meet, it definitely is the best arrangement. Siu Fong is a very tender, mature and good man, he definitely would be able to properly take care of Maple. I know that they definitely would have a lot of pressure, which is not something that we can imagine. As a brother I would support them and hope that the matter would soon become the past." He said that Siu Fong has said that he wanted to introduce his girlfriend to them soon.