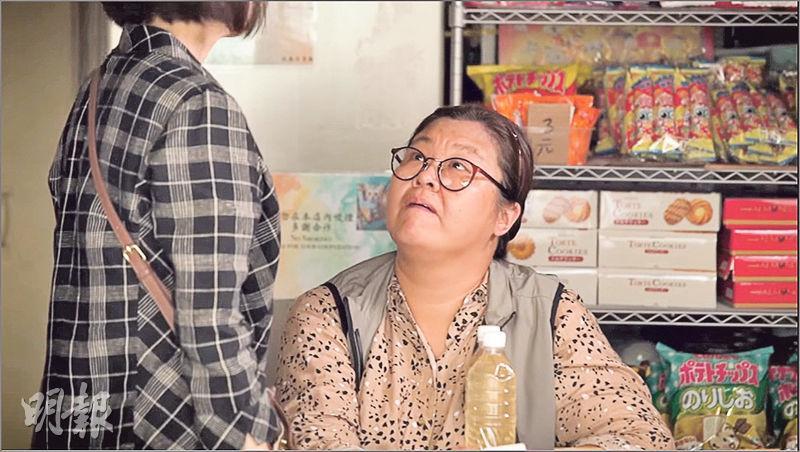 Sister Fa plays a bold store owner, her housewife look differs from her usual dominating manager ways in real life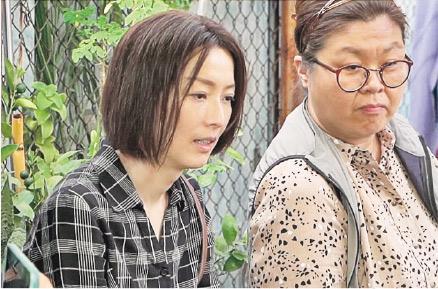 Sister Fa gives her big screen debut to Sammi Cheng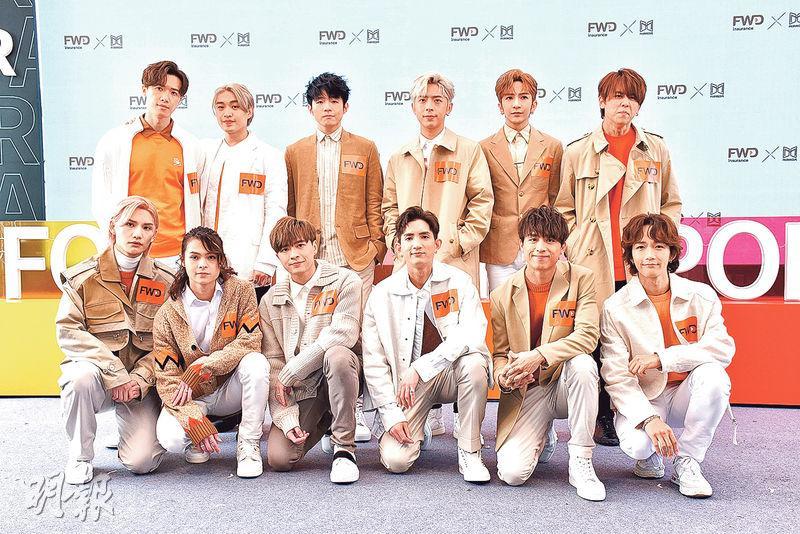 MIRROR agrees with their manager being a guest star in a new film, and says that she may become the target of their jokes
Sammi Cheng goes to Paris for her music video LOVE IS...2.0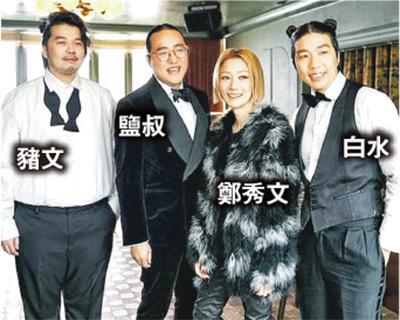 Sammi Cheng posts a photo with Corrupt the Youth and thank them for accepting her invitation to write a new song
courtesy of mingpao.com
MIRROR's manager Wong Wai Kwan (Sister Fa) made her silver screen debut for Sammi Cheng Sau Man, appearing as "Housewife Fa" in the film LOST LOVE (LAU SHUI LOK FA) as a bold store boss lady. As a film new comers Sister Fa obediently listened to director Ka Sing Fung. In the video her "obedient" look drastically differed from her real life dominating manager ways. Sister Fa revealed that MIRROR members agreed for her to perform and could permit them to make fun of her a little. LOST LOVE opened last Thursday (March 2nd), as of yesterday after 5 days in release it has made over HK$ 2 million.
The LOST LOVE production team on social media posted an interview with Sister Fa. Sister Fa said that this time would be her debut, giving her first time on the silver screen to Sammi. Used to handling major situations, Sister Fa before her performance admitted that she struggled for awhile. "This time is my debut, I gave my debut to Sammi and played a store boss lady. The director said that my character is very direct, a friend who has known Sammi for a very long time. Why did he (the director) choose me? It doesn't make any sense and I haven't act before, why would he ask me? I guessed that he probably wanted to find a rough and fat housewife, but he wasn't. Then I thought why would it be so bookish? So before coming here, I had a lot of pressure. I was very afraid that the director would ask me to play a virtuous noble woman, then I would be done for. Actually I struggled a lot in the process of taking a role."
As MIRROR's manager, Sister Fa before taking the role went to ask MIRROR for their opinion. She said, "I have asked MIRROR members, whet3her I should do this. They said, 'Do it, if you have time then do it! Do it even just for us to make fun of.'" Normally constantly pointing, talking over and threatening people, Sister Fa on the set held back her dominance to play a bold store boss lady. Although she only had a few scenes in which she chatted a little with her good friend Sammi, her performance was just right. However maybe Sister Fa's usually dominating image has been too memorable, the simple housewife look might be too funny. As soon as she appeared, the audience could not help but laugh before she even said a word -- just like MIRROR said.
Sammi in LOST LOVE played "Auntie Tin Mei", for which she appeared almost without any make up. Some online thought her costume was too ugly. Sammi's new song LOVE IS...2.0 went online two days ago, in the music video she had many gorgeous looks and extremely different from "Auntie Tin Mei". Sammi even went to Paris for the location shoot.