Two song releases clash as Keung To ends up competing with MIRROR
Keung To fully promotes their idol's single
Allegedly Keung To rapidly removes his CHASE post to promote RUMORS
courtesy of on.cc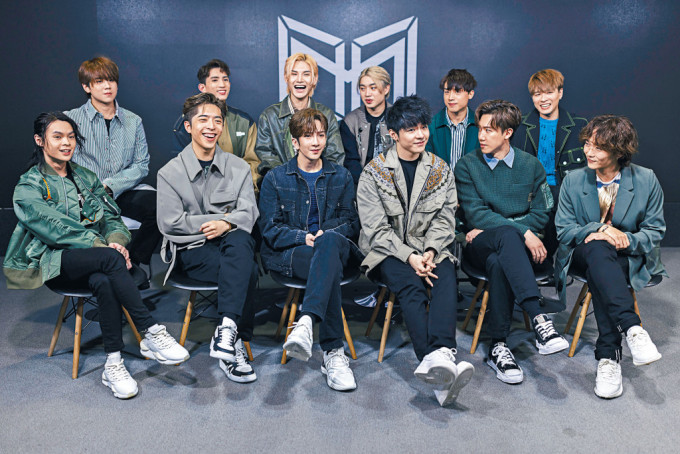 MIRROR talks with the Associated Press about their music
courtesy of singtao.com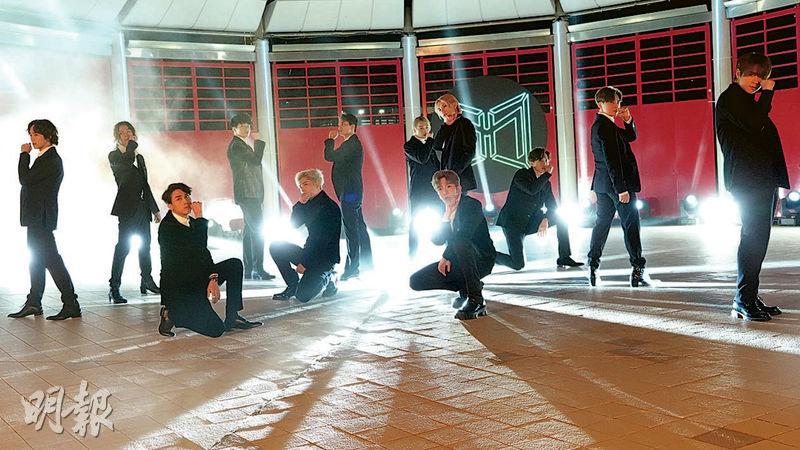 MIRROR works on the music video for their first English song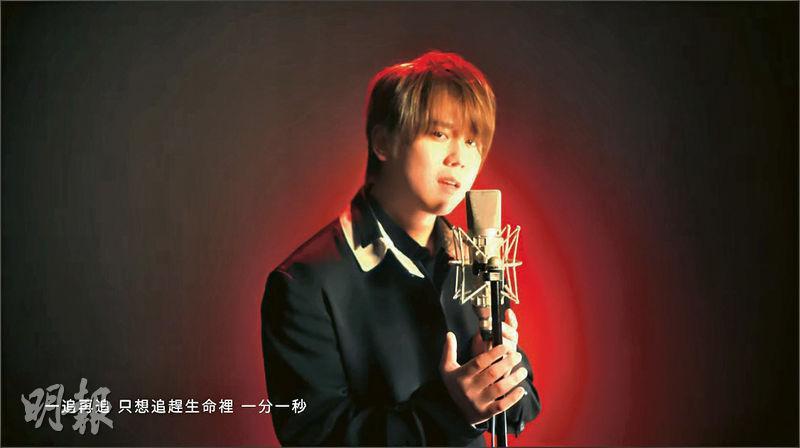 Keung To's remake of Leslie Cheung's CHASE receives mixed reviews online
courtesy of mingpao.com
Popular guy group MIRROR yesterday released its first English single RUMOURS and spoke with the Associated Press earlier. They said that the English song for MIRROR would be an important milestone. In the future they would still continue to create Cantonese songs and wish Cantonese music would become number one in Asia.
As MIRROR expands to the overseas market, its first English single RUMOURS was released yesterday (17th). The 12 earlier spoke with foreign media. Speaking of MIRROR's influence on Hong Kong's new generation, Anson Lo even revealed that MIRROR would plan to tour next year.
Ian said that unlike their earlier Cantonese hits that conveyed an image of "a bunch of kids" and their energetic side, the new track shows they have become men. Ian continued that they are not trying to particularly target any markets, but then they want to show the possibility of what a boy band from Hong Kong can bring to everyone. Speaking of the two month hiatus after the accident in their July concert last year, Edan Lui Cheuk On admitted, "We will never say that we already got through it, it was a huge lesson." Stanley Yau Tsz Chun also said that it taught them to cherish every moment.
Some have criticized them for making commercials and money more than focusing on their singing career. Anson Lo said that the group is trying to slow down its schedule to strike a better balance, the members now gather at least once or twice a month for activities such as meetings or dance lessons -- a significant change as they seldom met each other outside work in the past. Releasing the English song for MIRROR is an important milestone. Anson Lo continued that the group will monitor audiences' reactions closely but that they will no doubt continue producing music in Cantonese, even as some members might produce solo songs in Mandarin. He revealed that MIRROR also has plans to launch a worldwide tour possibly next year. Edan even said that their ambition of reviving Cantopop as Asia's number one music might sound "like daydreaming, but I think we should have that goal inside our hearts and we should try to do our best to pursue this dream."
(
https://apnews.com/article/hong-kong-boy-band-mirror-canto-pop-996a380ec490c8f042ac3dfbee620b95
)
RUMOURS yesterday was released on various music platforms. Its global distribution would have different marketing strategies. In the U.S. at noon on the 17th Eastern Time, they would appear on the Times Square billboard and become the first Hong Kong artists' international single promotion on the symbolic billboard of New York's Times Square.
Since the guy group MIRROR started, despite the 12 being rumored to be divided into "upper and lower tier" long ago members often talked about "Only Unity, No Division". The 12 just announced the entire group would work on the new film WE 12 (12 GWAI DOH). Yesterday they even released their first English group song RUMORS as its first shot into the world, proving that the brothers were united in breaking out of Hong Kong. Because the song would be the guy group's first international step, not only the 12 have been focused on it but also the fans have already planned a strategy and were ready to launch the 12 into the "Hong Kong BTS'.
The English group song and its music video were released yesterday at midnight and 9PM, but some MIRROR fan realized that Keung To's remake of Leslie Cheung Kwok Wing's CHASE for Universal Record's REMEMBERING LESLIE project and its music video were also available on streaming platform at the same time. In other words he was clashing with himself. Some revealed that some fan groups would only promote CHASE, and Keung To also reposted the post. Yet "for reasons unknown" it was removed rapidly and changed into a RUMOURS post to support the group song.
Although the fan clubs of the 12 continued to post RUMOURS' promotional poster, MIRROR fans still were upset at Keung Candies for promoting CHASE and blasted them for being selfish and not fully support the group song. They even accused Keung Candies of lacking "team spirit". Some claimed online that when 10 of MIRROR's members earlier attended the VIU X MakerVille press conference, each member was promoting WE 12 (12 GWAI DOH) hard, but Keung To who stood in the edge of the back row during captain Lokman, vice captain AK, Jer and others' interview kept nodding and moving around like he was sleepwalking. In the short 3 minutes he even yawned 7 times, his "soul" only returned to his body when the media finally asked him questions. In comparison Ian, Tiger, Frankie and others who have not had the opportunity to speak appeared to be much more focused.
However, some online felt that this MIRROR fan internal strife should again be blamed on ViuTV and their manager's mishap. They felt that even though Universal Record posted, they had to be notified first. They felt that the trouble only came because someone insisted on "raising MIRROR free range".
Anson Lo and Keung To both participated in Universal Record's REMEMBERING LESLIE project. The former remade Cheung Kwok Wing's THE AFFAIR while Keung To's CHASE was released yesterday. The online reviews have been polarizing. On Universal's facebook page, many Keung Candies praised the song as touching and Keung To's singing sincere, "Different interpretation, different era idols" and the like. Yet many negative reviews have appeared online, citing Keung To's singing for the lack of emotion. "Is this a salute or an insult?"