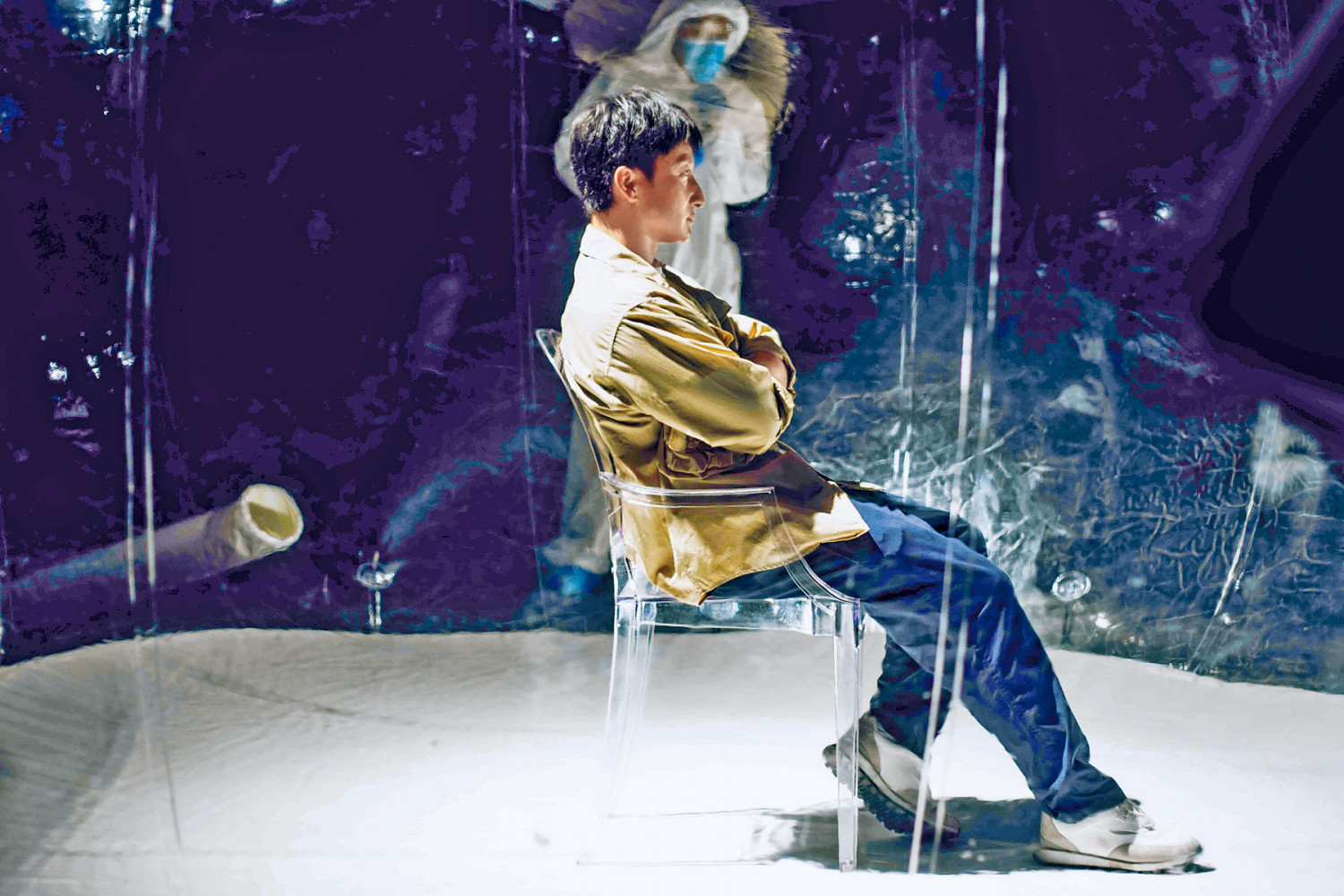 Alex Fong Lik Sun also suffocated in the isolation box
courtesy of singtao.com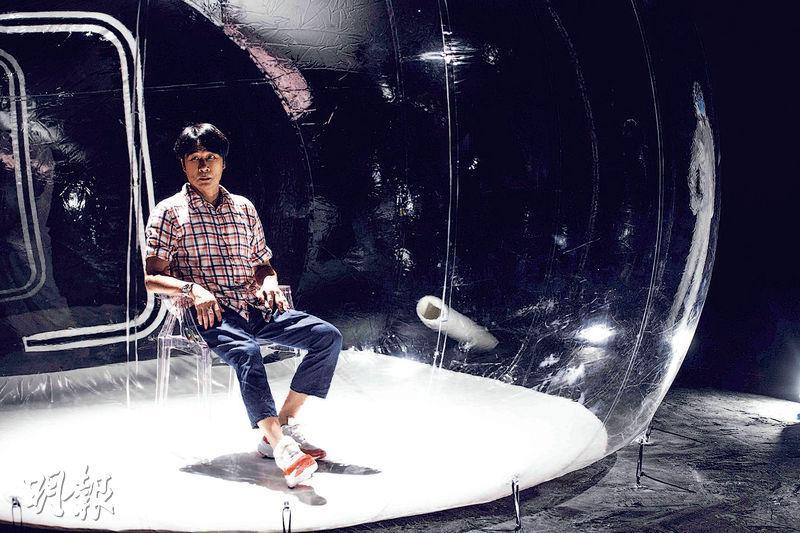 The poor ventilation in the isolation box makes breathing difficult for Francis Ng
courtesy of mingpao.com
As the novel coronavirus pandemic raged, ten film companies teamed up to make a movie ALL U NEED IS LOVE (JUNG SI YAU OI JOI GAK LEI) in hopes of assisting basic level film workers. Artists answered in droves, hoping that everyone would get to work. The first trailer finally was released and the film has been tentatively scheduled for April. JUNG SI YAU OI JOI GAK LEI's cast included Michael Hui Koon Man, Francis Ng Chun Yu, Gordon Lam Ka Tung, Carlos Chan Ka Lok, Candy Yu On On, Lok Wing, Cecilia So Lai Shan, Louis Cheung Kai Chung, Julian Cheung Chi Lam, Eric Tsang Chi Wai, Tony Leung Ka Fai, Chin Kar Lok, Helena Law Lan, Jackie Chan, Ben Yuen Fu Wa, Cheung Tat Ming, Sam Lee Chan Sam, Mary Han Ma Lei, Kent Cheng Juk Si, Philip Keung Ho Man, Annie Liu (Lau Sum Yau), Chrissie Chau Sau Na, Ken Wong Hoi Wai, Samuel Pang King Chi, Yuen Qiu, Jacky Cai Jie, Ken Low Wai Kwong, Alex Lam Tak Shun, Pinky Cheung Man Chi, Hillary, Lau Yui, Aaron Chow Chi Kwan, Dough Boy, Ng Siu Hin, Gladys Li Ching Kwan, Max Cheung Tat Lun, Ng Wing Sze, Steven Fung Min Hang, June Lam and others.
JUNG SI YAU OI JOI GAK LEI opened with several star confirmed cases, including Ng Chu Yu, Lam Ka Tung and Alex Fong Lik Sun. In order to coordinate with the scary pandemic atmosphere, the prop team made several super large isolation boxes. Although the set was full of atmosphere, due to sound recording no fan or air conditioning was allowed during the shoot. Several actors were trapped inside the isolation boxes with little air flow. Former athlete Siu Fong said, "I almost couldn't breathe!" However under the director's guidance this scene was completed very quickly.
The film also had many goddess guests, including Lau Sum Yau, Chau Sau Na, Fiona Sit Hoi Kei and Larine Tang Yueping. Lau Sum Yau said, "I am very happy to be able to work with my idol (Tony) Leung Ka Fai again, the first time was already BEAUTIFUL COOKING. The pandemic made me cherish those in front of me even more." Aside from big stars, Vincent Kok Tak Siu's grand niece, Jo Kok Cho Lam's daughter Lau Yui would also perform.