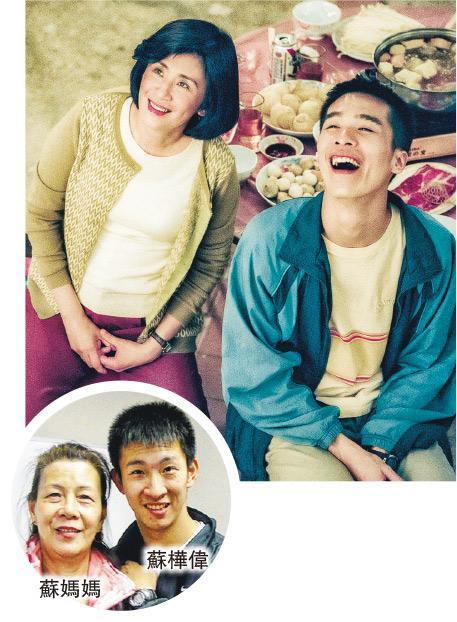 Sandra Ng as Mother So and Leung Chun Hung as Paralympics Gold Medal athlete So Wa Wai
courtesy of mingpao.com
Based on the real life story of Paralympics gold medal athlete So Wa Wai, the new film ON YOUR MOM, GET SET, GO! (MA MA DIK SUN KEI SIU JI) is produced and starred Sandra Ng Kwan Yu as So Wa Wai's mother, stage actor Leung Chung Hung as the adult So Wa Wai and Fung Ho Yeung as the young version. The story brought out So Wa Wai and Mother So's history of struggle.
Ng Kwan Yu said, "In recent years everyone has been talking about 'winning at the starting line'. I instead want to tell a story of 'losing at the starting line'. A starting line has 8 runners, one would always start from behind. Isn't how he catches up even more exciting?" Ng Kwan Yu this time as Mama So had a lot of running scenes, which was not a simple experience. She said, "I am very lucky, in the film many actors are acting in a movie for the first time, but have rather outstanding performance; also the production team with its risk taking spirit made me as this film's 'Wonder Mama" rather comforted. I also deeply believe that the 'Wonder Kid' would not only move me, but also every viewer."
Leung Chung Hung was convincing as the adult So Wa Wai, from speech to running form he resembled the real life Wai Jai and left a memorable impression. He even naturally brought out Wai Jai's inner world. When he said, "Losing at the starting line isn't important, the most important is to know where the finish line is." he was simple, direct but touching people's hearts.