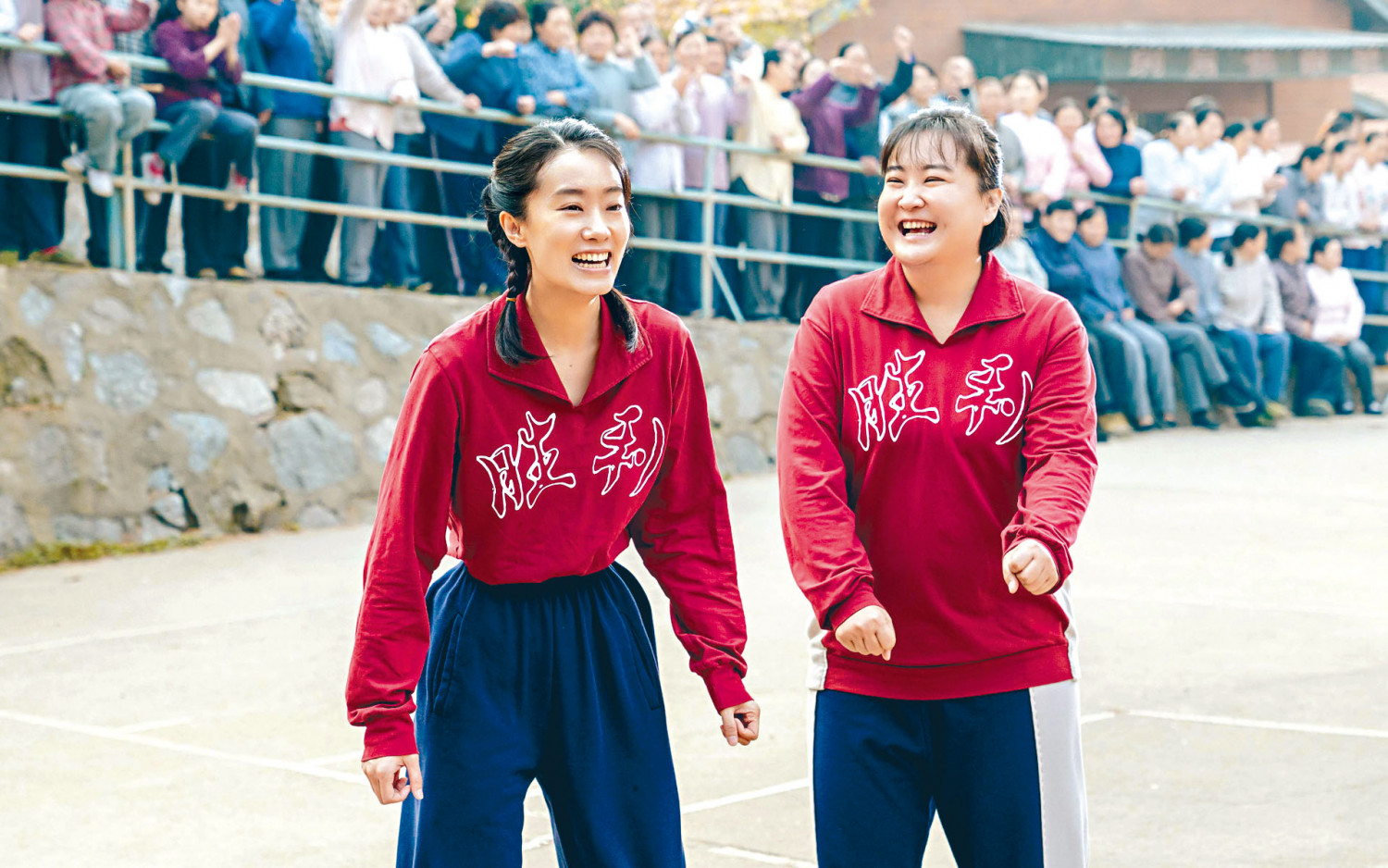 The women's volleyball scene at the factory was a homage to Peter Chan's LEAP
courtesy of singtao.com
Mainland comedy actress Jia Ling's directing debut, the film HI MOM made over HK$ 6.3 billion at the Mainland box office and made her the highest grossing female director around the world. This week the film will have 8 preview screenings in Hong Kong for the audience to experience the motherly love in the film. The film also had a lot of last century's Hong Kong music and movie elements and comedic spots, including YOUNG AND DANGEROUS's Chan Ho Nam, the television series LEGENDARY FOK's theme song. The women's volleyball match held at the factory was also a salute to Hong Kong director Peter Chan Ho Sun's new film LEAP. Jia Ling and lead actress Zhang Xiaofei's dance video had Vivian Chow Wai Man's hit as its background music.
In one scene Jia Ling and Chen Hao were dodging the rain in an alley, the song playing in the back sounded like Andy Lau Tak Wa's. Viewers searched through Wa Jai's catalog but had no luck. Finally the team revealed that actually the director asked singer Luo Kainan to impersonate Wa Jai's singing style as he performed the background music HARD TO DIFFERENTIATE, which instantly became the hot search topic online. Director Jia Ling has publicly said that she really liked Lau Tak Wa, perhaps she made this arrangement in HI MOM so the audience would have an extra familiarity. Other music in the film also had Japanese series music style, which gave the audience a romantic feel. Obviously the director put some thought into closing the distance with the audience, so different markets would be able to relate.