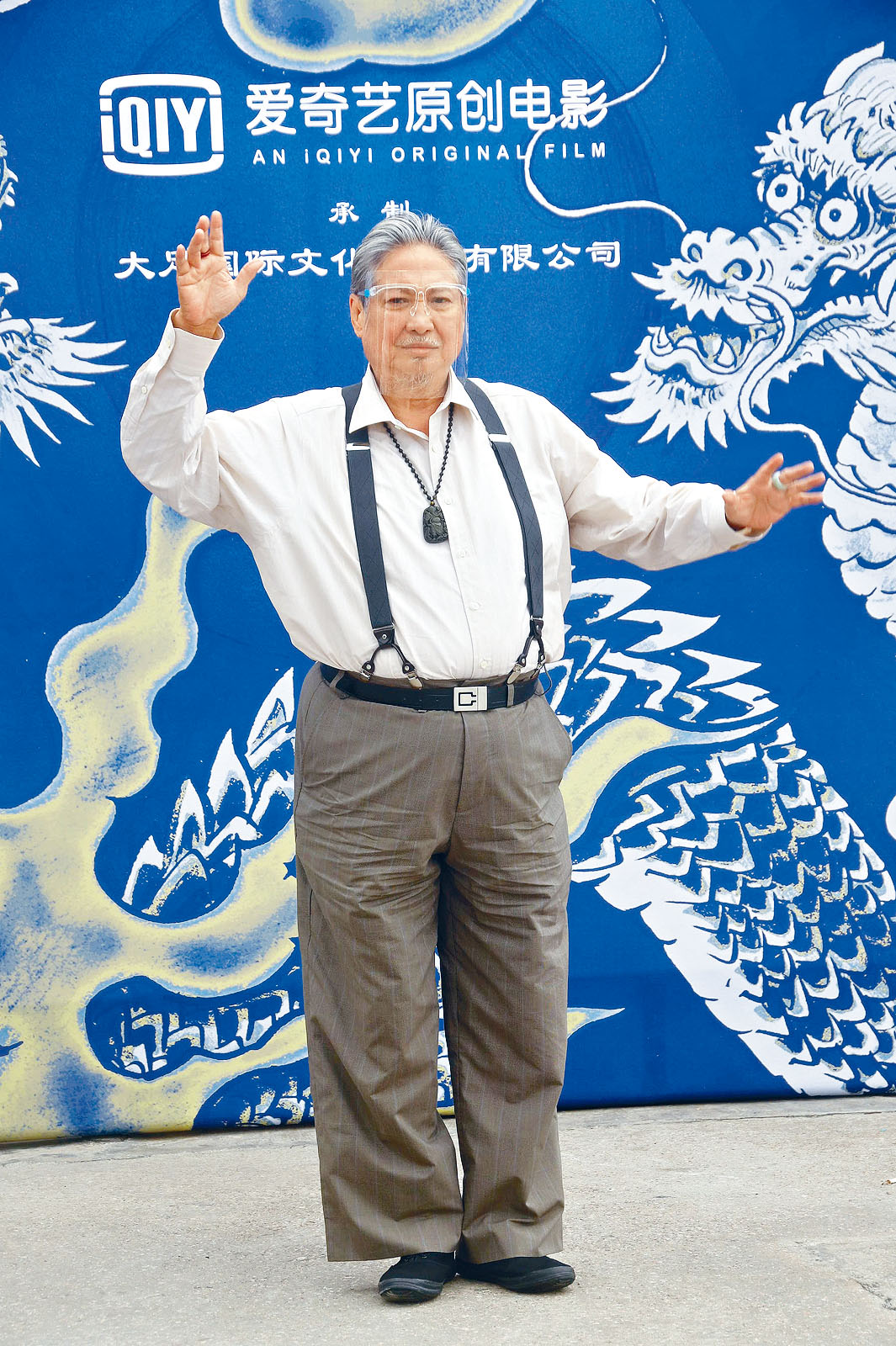 Sammo Hung returns to work after resting for a year or two
Ron Ng would work anywhere as long as there is a good script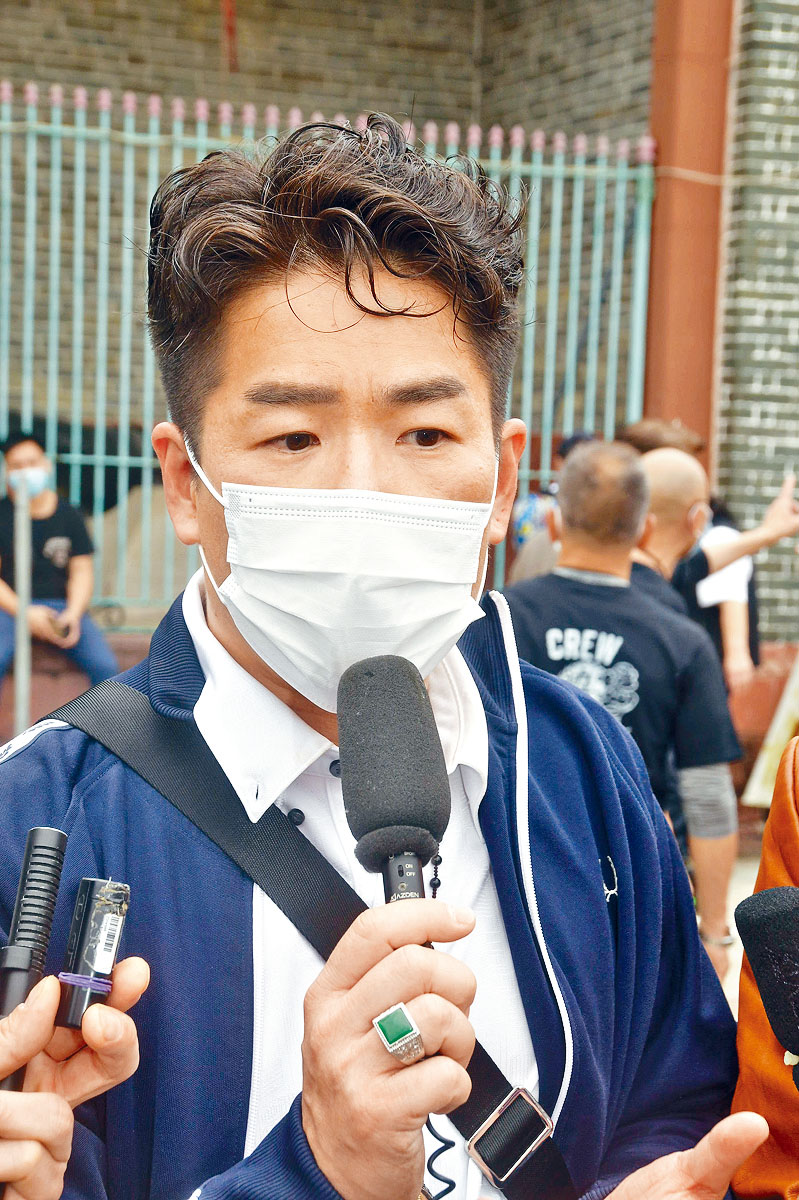 Jerry Lamb is afraid that his son would have no job after joining the business
courtesy of singtao.com
Simon Yam and Richie Jen are like brothers
Ron Ng, Jerry Lamb, Patrick Tam
Sammo Hung runs to his appearance
courtesy of on.cc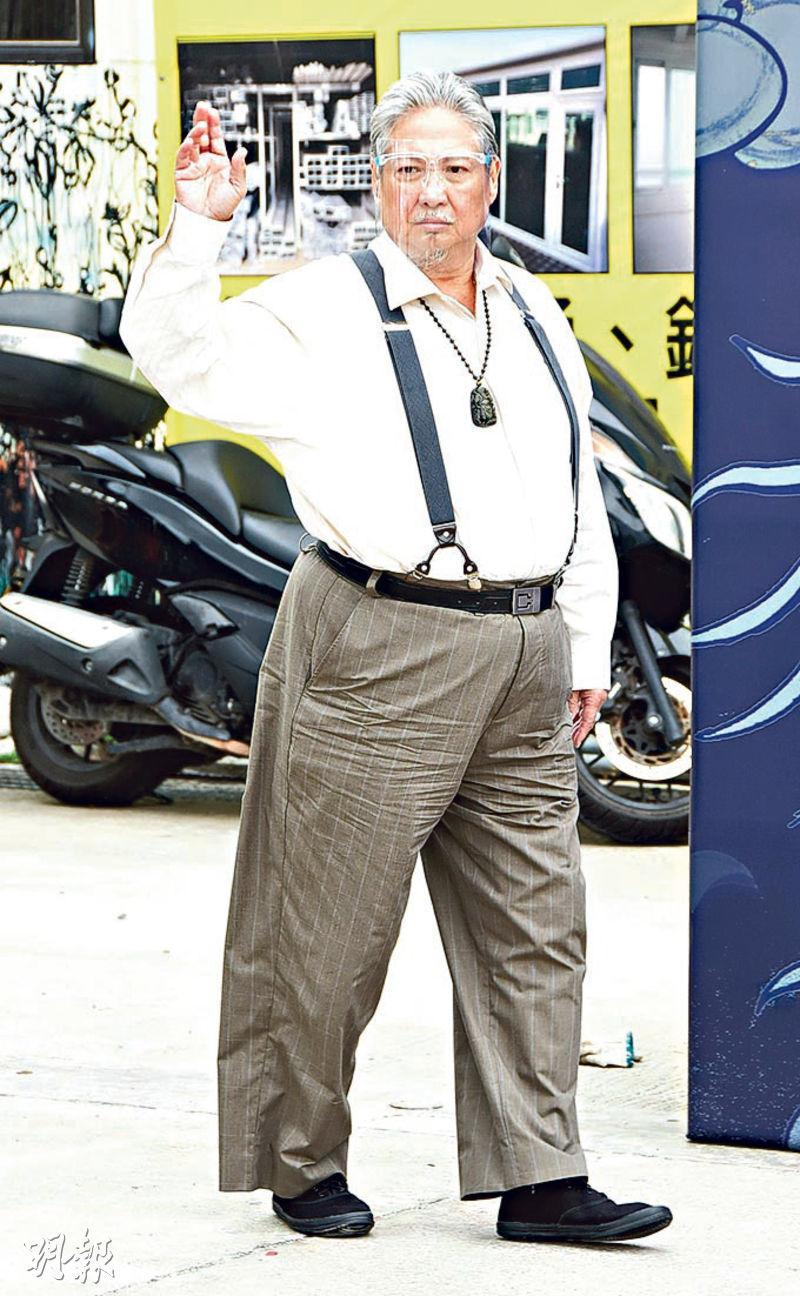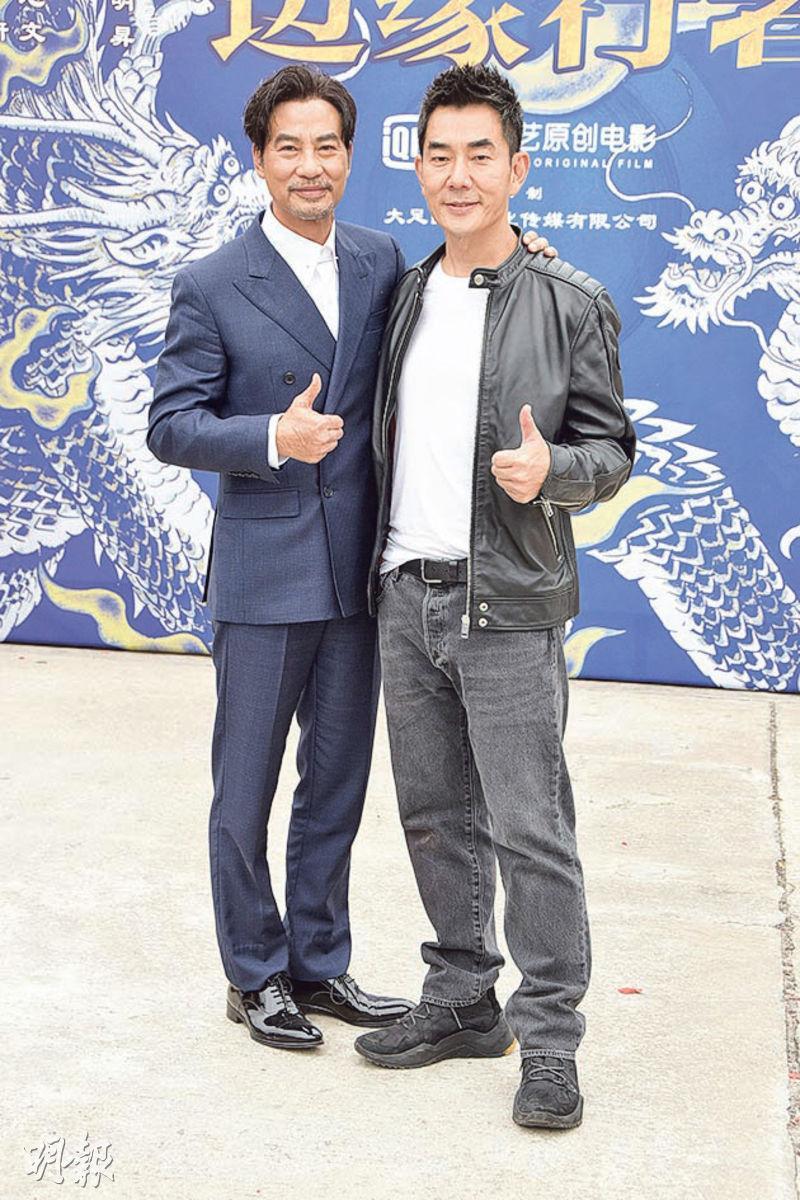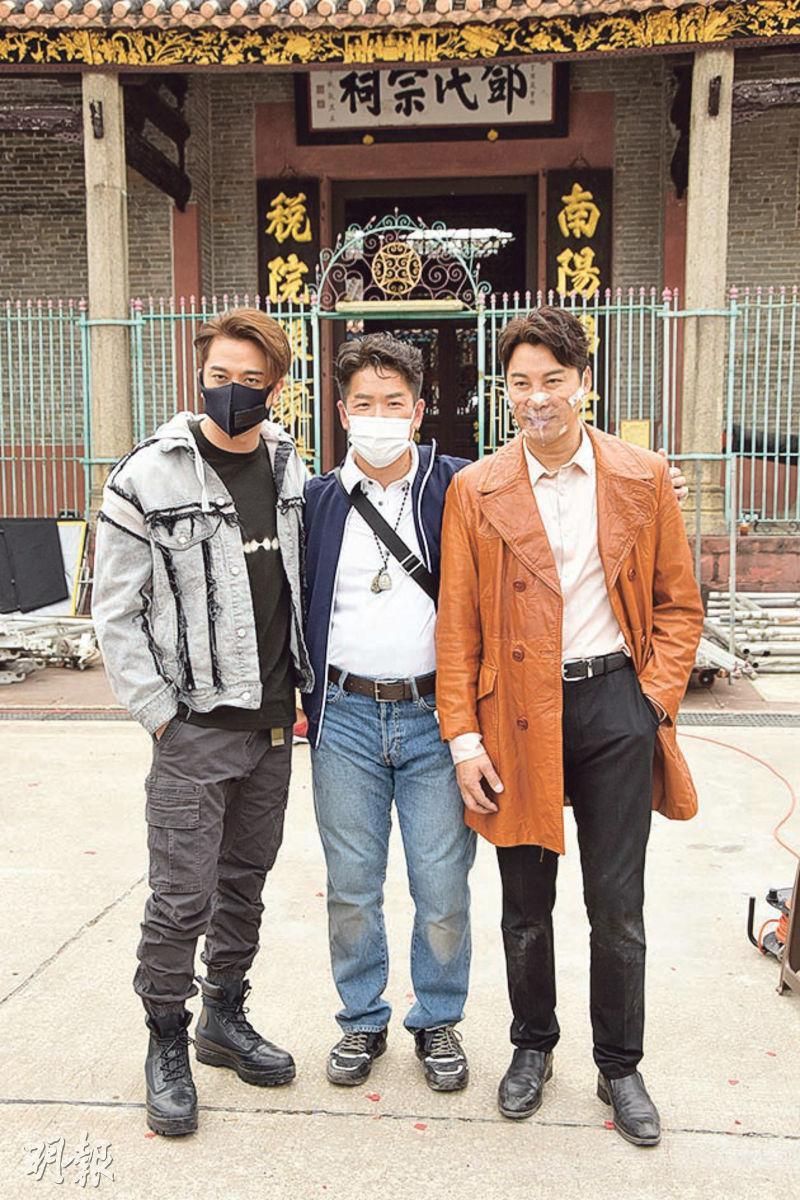 courtesy of mingpao.com
Sammo Hung Kam Bo, Simon Yam Tat Wa, Richie Jen (Yam Yin Chai), Alex Fong Chung Shun, Patrick Tam Yiu Man, Ron Ng Cheuk Hei and others yesterday attended the film BIN YUEN HUNG JEH (EDGE WALKER)'s production start worship ceremony in Yuen Long. Earlier rumored to have health problems, Sammo appeared to be in great spirit. Although he walked with a cane, he was still rather agile. Full of energy he ran to his appearance. His wife Joyce Godenzi also made the rare trip to keep him company.
In recent years Sammo's health condition caught attention. Yesterday he began work with his wife Joyce Godenzi (Go Lai Hung) by his side. He appeared to be in decent shape. He revealed that after the previous Lunar New Year film he has not made a movie in two years. This time would be a guest starring role as he would play a mob boss. Did he ask for ample time to rest during the shoot? He said, "Lately I have been resting everyday, I have been resting for a year or two. I am the happiest about getting to work. I haven't made a Hong Kong film in a very long time. Although it's a guest starring role, when Hong Kong film has work I have to keep working. It's absolutely something to be happy about. Hong Kong people make Hong Kong movies, I don't know when that will stop. Today I heard that the UA cinema circuit closed, maybe later we won't even have film and television. I would have to go back to listen to the radio, everything is retro in Hong Kong! I used to go to the cinemas for audience reaction all the time, now this song no longer exists."
Big Brother Big admitted that he admired film companies for still making movies under the pandemic. He on the other hand would not be able to. Would he take a pay cut to support his colleagues? He joked, "If the governmen asks me then I don't need to. (The government) has a lot of money, with colleagues I can negotiate. (Do you want the government to help the film industry?) No need to say more! Life has no hope, I only hope Hong Kong would still have air that is breathable. Now when I see the people's lives on television my heart aches, I want to help but I can't help much. The only thing I can help with is shedding tears."
Yam Tat Wa in the film played Siu Chai's "boss". In real life Siu Chai also treated him as the "boss". He said, "At first when I came to Hong Kong to make movies Brother Wa took care of me. We have the same last name, with his constant reminders I would get into character very quickly." Siu Chai in the film played a mobster who could be both good and evil, with large emotional swings. Thus he would move away from his family to avoid affecting them. He said, "I get into the character too much, and my emotions would go in and out. When I get home that presence would still remain. Sometimes when the children asked me about their homework my character would appear. Earlier when I made TRIVISA I was constantly mean and nasty, so I might as well move out."
Speaking of his friend Bobby Chan Sing confirmed that he had oral cancer, he said that he consoled him. Siu Chai sentimentally said, "Brother Tat (Ng Man Tat) passed away, some friends have health problems too. I wish everyone would be safe, the most important is health."
Simon Yam Tat Wa revealed that in the film he would traverse between both sides of the law and would have many car chase scenes. The film would also shoot on location in Hong Kong to show a different Hong Kong. The cast had a pleasant time working together, as he with singers and musicians Siu Chai, Danny Chan Kwok Kwan, Patrick Tam Yiu Man and Jerry Lamb Hiu Fung planned to formed a quintet after the completion of the film. . Brother Wa claimed to be a newcomer in music, and could sing and dance. Siu Chai even had an idea for the music video. Brother Wa volunteered to personally shoot the music video. Some said that Brother Wa was a pandemic "miracle", under the pandemic he still had three movies. He said, "I really like the roast pork at the production start ceremonies, and I get cha siu rice boxes. I would be very happy when I get roast pork, as it represents movies for everyone to make."
Tam Yiu Man and Lamb Hiu Fung both agreed that the film market after the Lunar New Year improved. Tam Yiu Man said, "After the Lunar New Year it was a little better. I hope more people would get to work, make different types of movies and help the film industry thrive. Thus I hope everyone would obey and follow the pandemic prevention rules." Ah Lo chimed in. "Hong Kong film should rise again, just take a look at Tam Yiu Man and Ng Cheuk Hei. They have developed decently in the Mainland but they still came back to make the movie. It will work for sure." Ng Cheuk Hei admitted that this year he would focus on the Hong Kong market, but for now he still had no plan to return to TVB. Would he work on other series for other stations? He stated that he would work on anything with a good script.
Ah Lo's 17 year old son Lam Bo was rumored to be interested in the business. Ah Lo said, "He is only a guest model for his designer friends. My son sees very clearly, even if he gets into the business would he really have work. Not to mention right now school should come first. However, I hope (Peter) Lam Kin Ngok would support him. Mr. Lam is a big boss. Both of my sons have met Mr. lam. Even I always see Mr. Lam myself, haha."