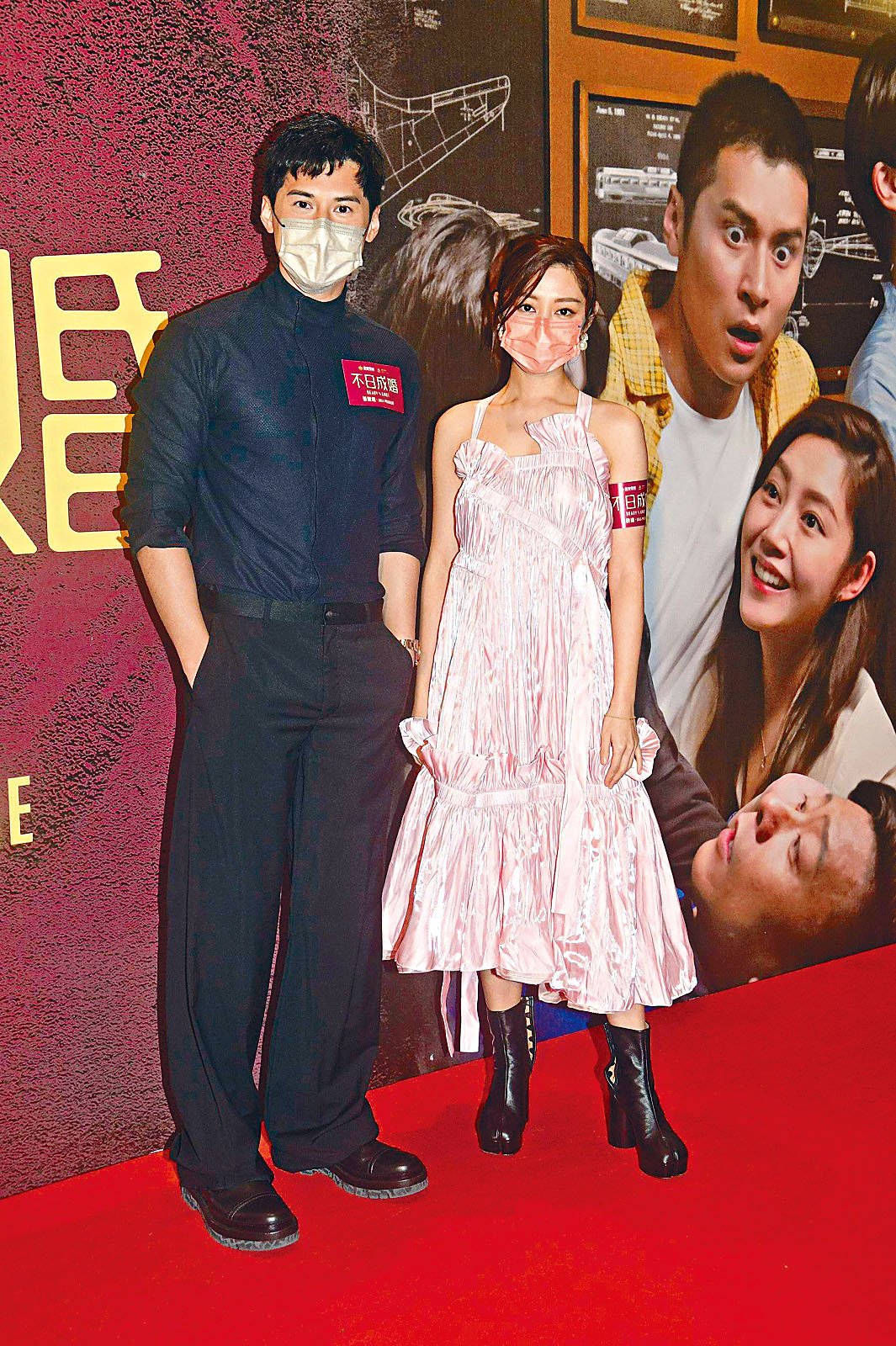 Carlos Chan and Michelle Wai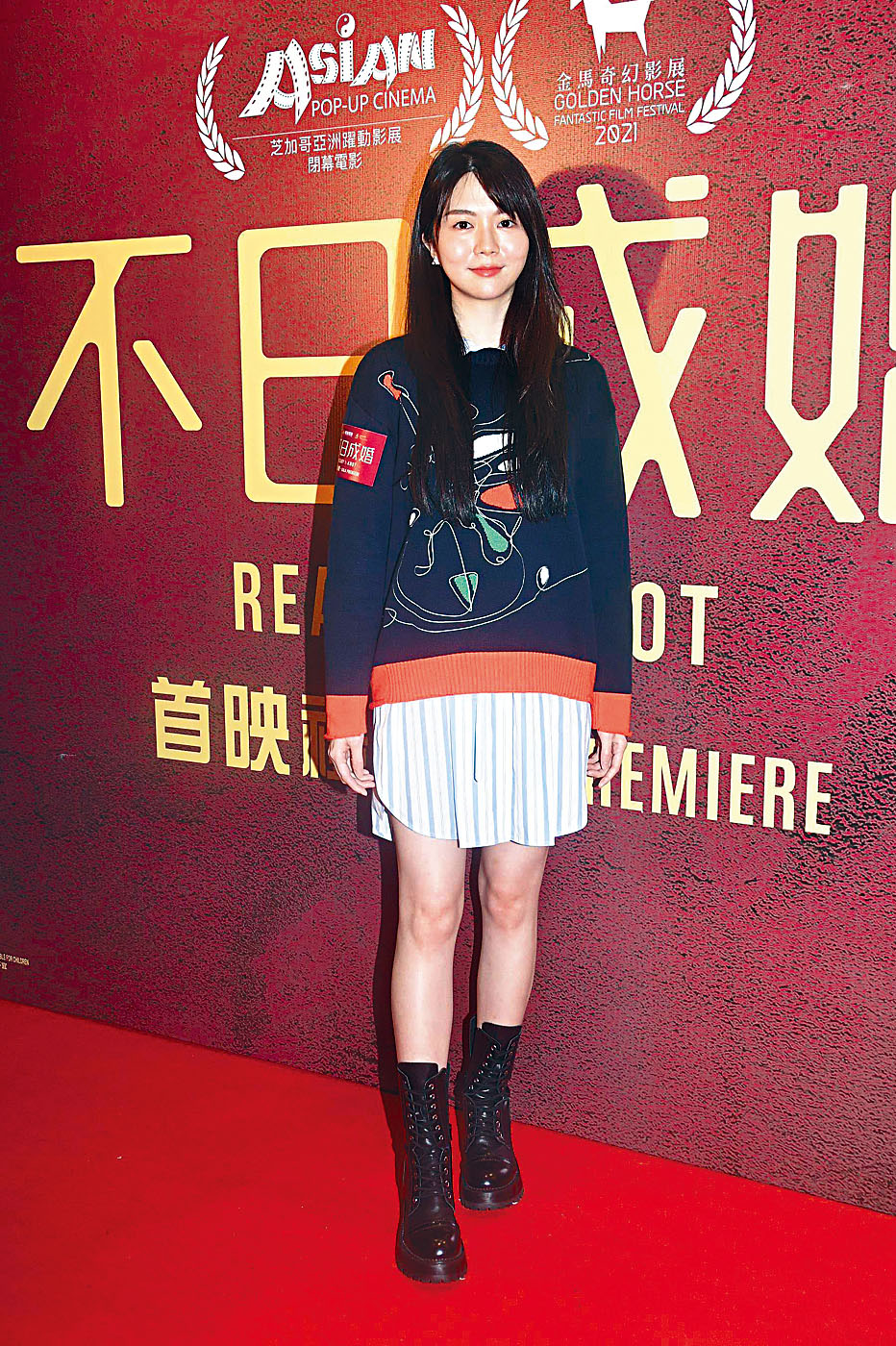 For her first film, Tsang Lok Tung already gets to work with Andy Lau and Tony Leung Chiu Wai
courtesy of singtao.com
Carlos Chan jokes that he has already proposed to Michelle Wai's 5 year old niece so they will all be family!
Dr. and Mrs. Albert Yeung attend the opening of the Lohas Emperor Cinema
courtesy of on.cc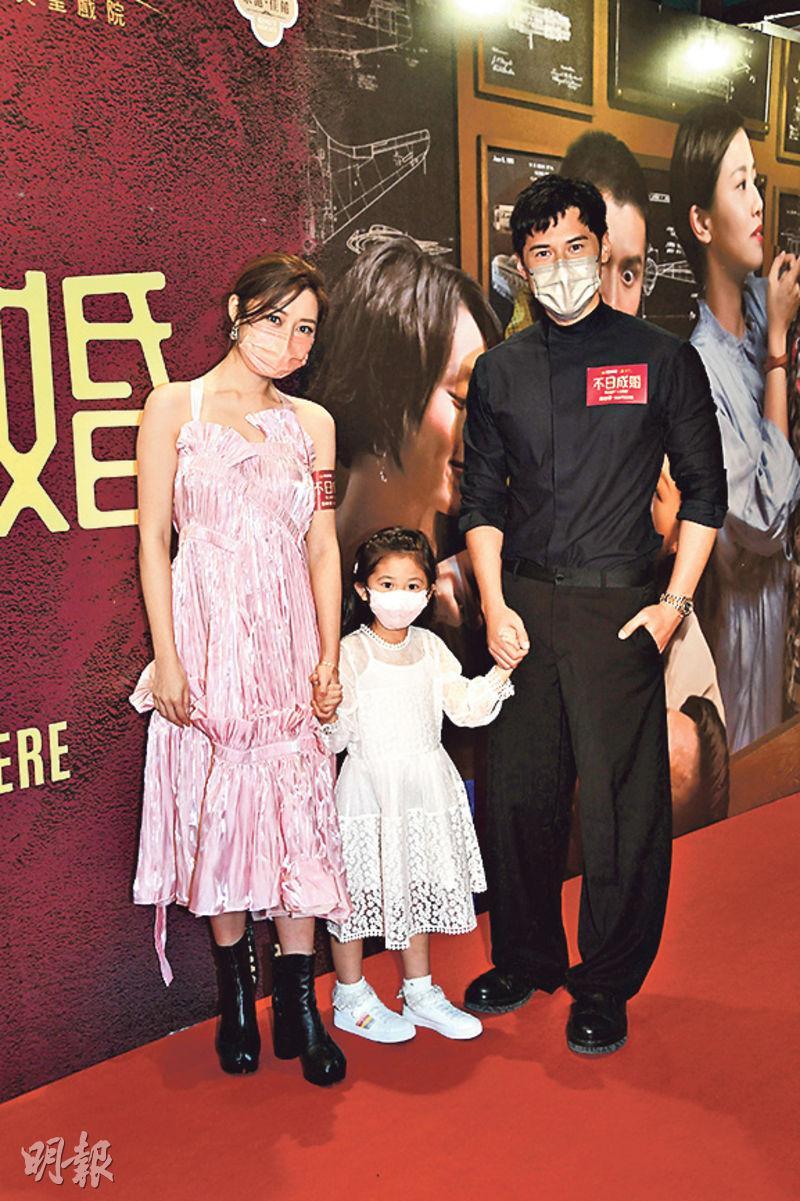 courtesy of mingpao.com
The Anselm Chan Mou Yin directed, Tin Kai Man produced film READY OR KNOT (BUT YUT SING FUN) two nights ago held its premiere. Boss Albert Yeung Sau Sing with actors Michelle Wai Sze Nga, Carlos Chan Ka Lok, Susan Shaw Yam Yam, Chu Pak Hong, Hedwig Tam Sin Yin and Renci Yeung Si Wing attended. Tsang Lok Tung and Deep Ng Ho Hong also showed their support. Wai Sze Nga brought her 5 year old niece Wai Sing Yin.
Wai Sze Nga revealed that her niece actually had a part in the film and even said that her niece was Chan Ka Lok's fans. Thus she "tempted" her with being able to act with Ka Lok. Sze Nga even asked her niece who was Ka Lok? Sing Yin said right away, "Husband!" Ka Lok also returned the favor and asked her "Little Wifey". However Sze Nga said that when they got to the set, her niece realized that she had no scene with Ka Lok. Ka Lok said that he would visit the set but got sick and could not go. Thus she was a little disappointed. Sze Nga also said that earlier when Sing Yin saw Ka Lok on television she would scream "Husband". However "young girls'" heart could change at any minute. Most recently her "husband" has already become another classmate. She already minded Ka Lok for being too old and did not love him as much.
Sing Yin already fell in love with acting with her first film. Sze Nga said that once when they worked very late, her niece cried, did not want to leave and want to keep shooting. However Sze Nga wanted her to keep her childhood, she should continue her education and see the world more.
With Sing Yin already moving on, Ka Lok smiled and said that he was a little heartbroken. However when she saw him and still called him "Husband", it was still very sweet. Reporters asked Sing Yin if she knew Ka Lok already had a girlfriend (Shiga Lin)? She innocently stated, "I know!" Has she seen Ka Lok's girlfriend? She nodded right away, her aunt Sze Nga immediately covered Sing Yin's mouth to silence her. Ka Lok was already so embarrassed that his face was all red. He changed the subject to say that movie was pretty entertaining. READY due to the pandemic was postponed its release from the Lunar New Year to Easter, the government just announced that on April 1st the cinema admission rate would be increased from 50% to 75%. Both said that of course they were very happy about being in the first film release after the restriction was eased. Ultimately even more viewers would make the cinema more cheerful and thus they already kept going to audience appreciation events at preview screenings. They hoped that the word of mouth would spread. As the interview ended, reporters asked if Sing Yin felt that Ka Lok's girlfriend was pretty. Before Sing Yin could answer Ka Lok already covered her mouth. Then her aunt Sze Nga carried her away.
Tsang Lok Tung recently already completed her role in the film ONCE UPON A TIME IN HONG KONG (GUM SAU JI). She felt truly honored to be able to participate in two Best Actors Andy Lau Tak Wa and Tony Leung Chiu Wai's historic film. Although she did not have any scene with Lau Tak Wa, when she worked with Leung Chiu Wai she already was very nervous. She said, "Although I didn't serve much purpose, earlier when I rehearsed with Brother Chiu Wai I stayed alert. In the end I was able to finish successfully without any bad take." Did she fall under the spell of Wai Jai's electrifying eyes? Tsang Lok Tung said, "Of course, but I didn't dare to directly look at him!" Did she "collect his stamp" (get a picture with him)? She said that she did not dare to ask, she only took a photo with Ah Sa (Charlene Choi Cheuk Yn) because she was already a top star in her heart.
Liu Kai Chi planned to direct and star in the film TAKE TWO (FAN DAU YUN SUN) to help the younger generations and asked his friend Tin Kai Man to produce. Unfortunately before the film began production Uncle Chi already passed away from illness. Tin Kai Man said that he would fulfill this wish for Uncle Chi and hoped that the movie would begin filming in May or June.