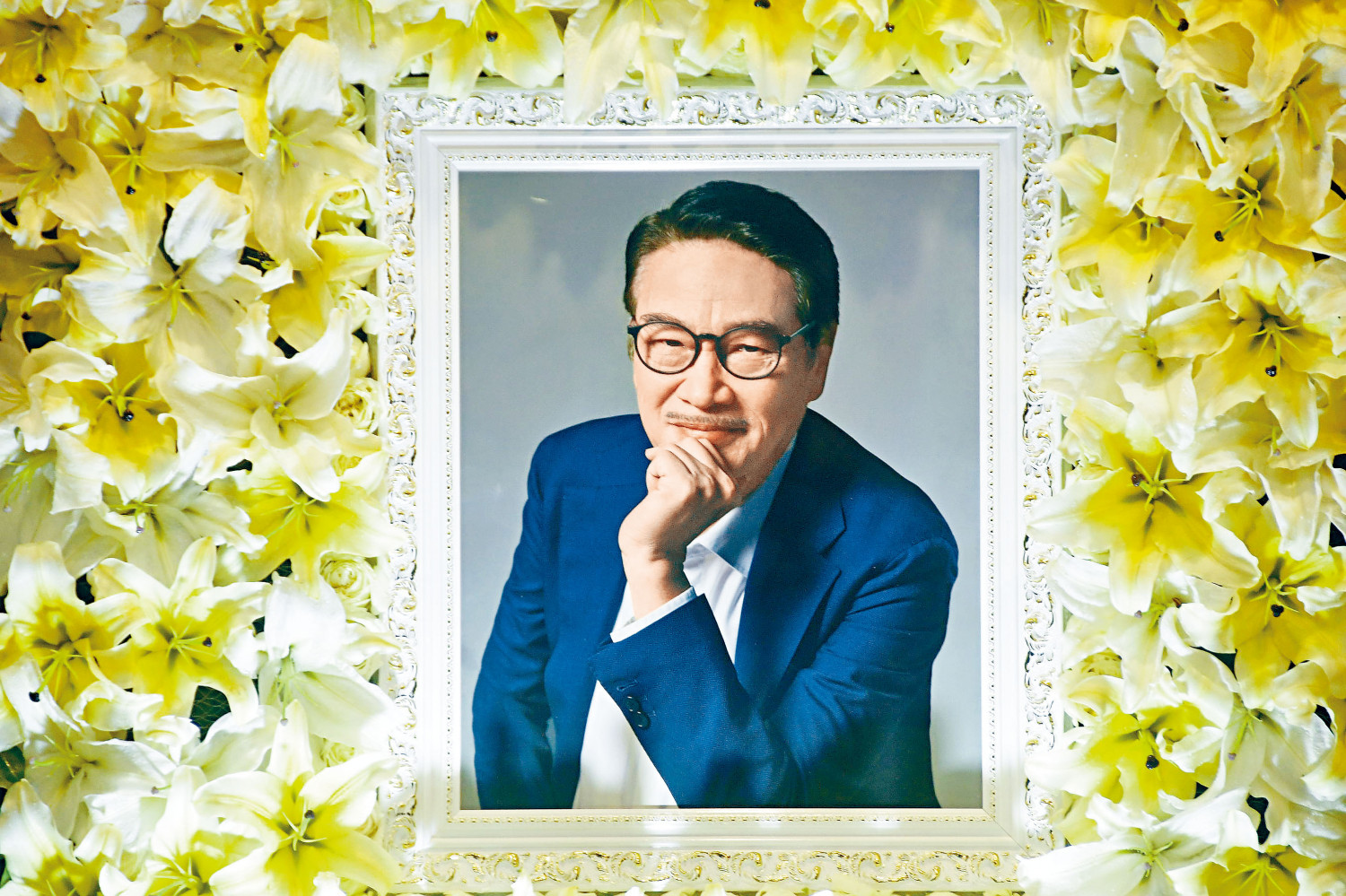 Ng Tat Man in the eyes of his family was a filial son, a good role model, to his friends he was a good brother and big brother, and to viewers he was the irreplaceable "golden support player".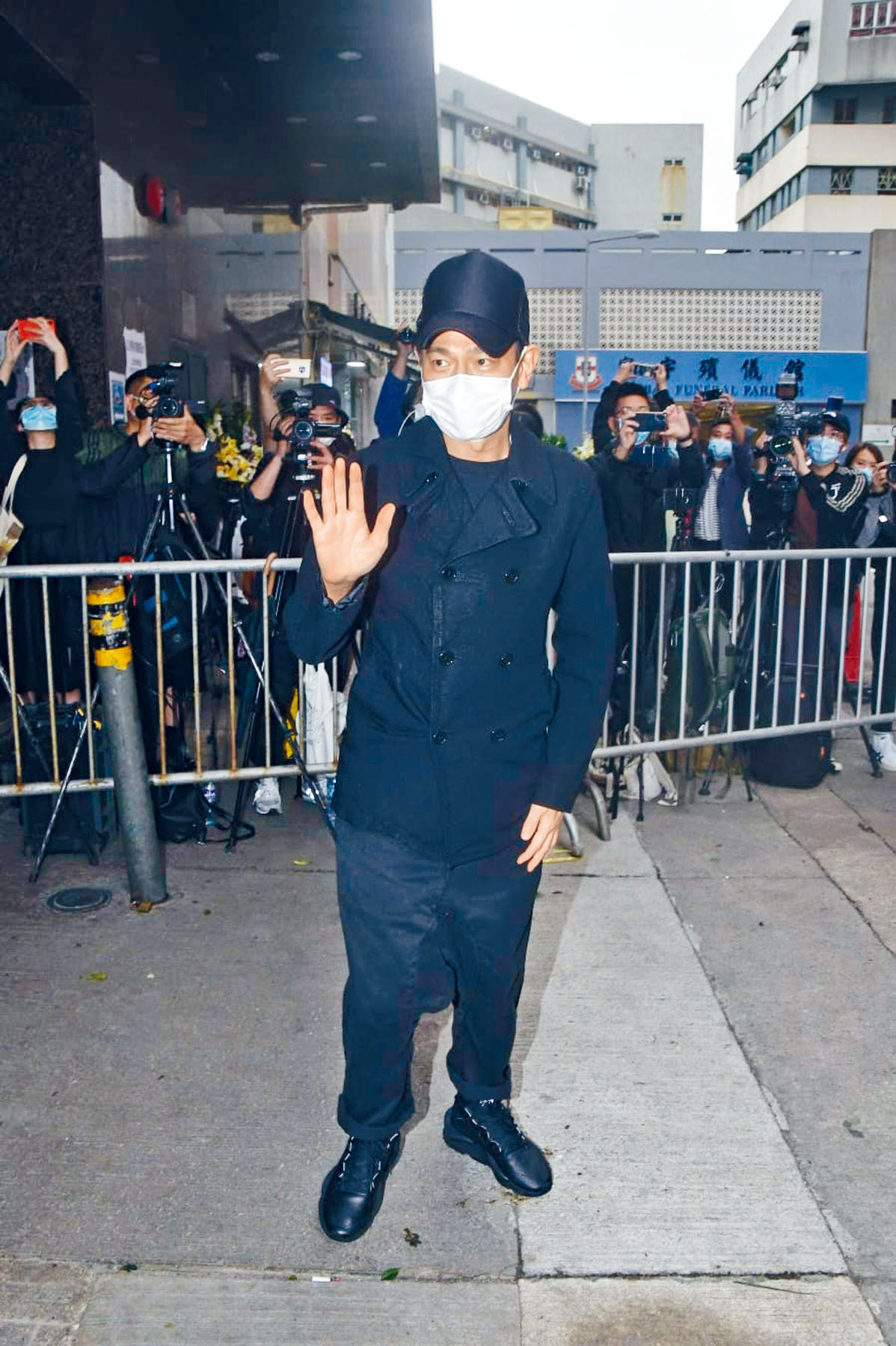 Andy Lau waves to the media before paying his respect
courtesy of singtao.com
Stephen Chow bid farewell to his former co-star
At the center are flowers from Ng Man Tat's wife, ex-wife and children
(front left) Ng Man Tat's brother Ng Hung Tat, Ng Lei Tat, twin daughters Hoi Yi, Hoi Yan and son Ng Wai Lun thank guests on behalf of the family
current wife Hou Shan Yin sorrowfully leaves the hall
Over 100 fans line up early to pay their respect


Tang Ying Man was in the same artist training class as Ng Man Tat
Chow Yun Fat sends flowers to pay his respect to his former classmate
courtesy of on.cc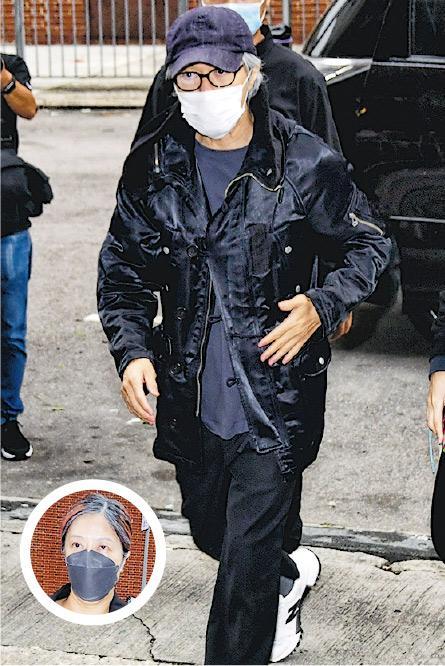 Stephen Chow arrives with his sister Chow Man Kei. His floral arrangement is placed somewhere well seen.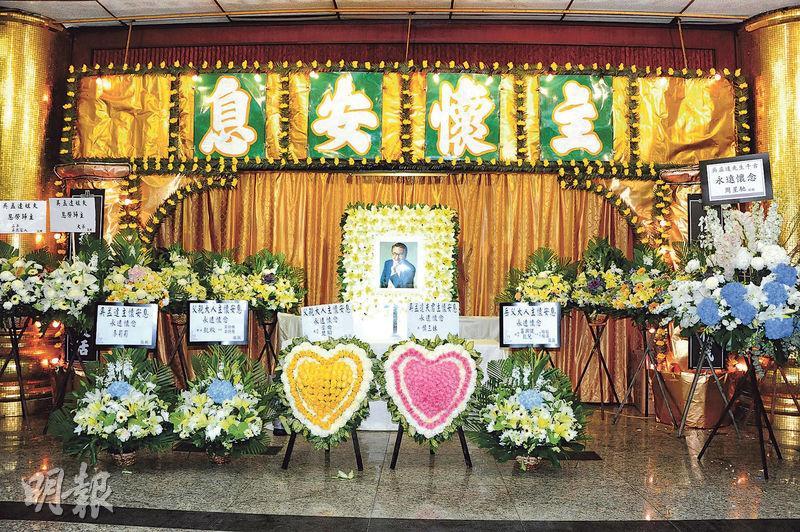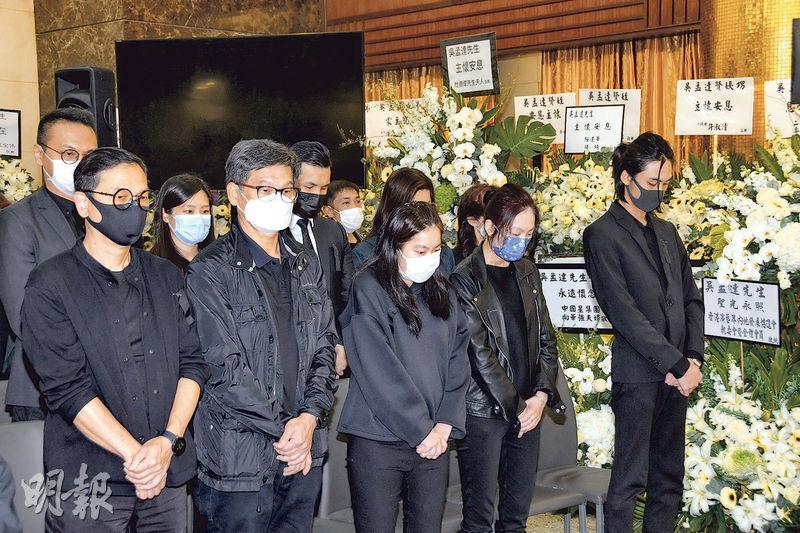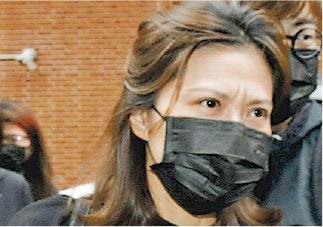 Ng Man Tat's widow Hou Shan Yin
Flowers from Chow Yun Fat and Jacky Cheung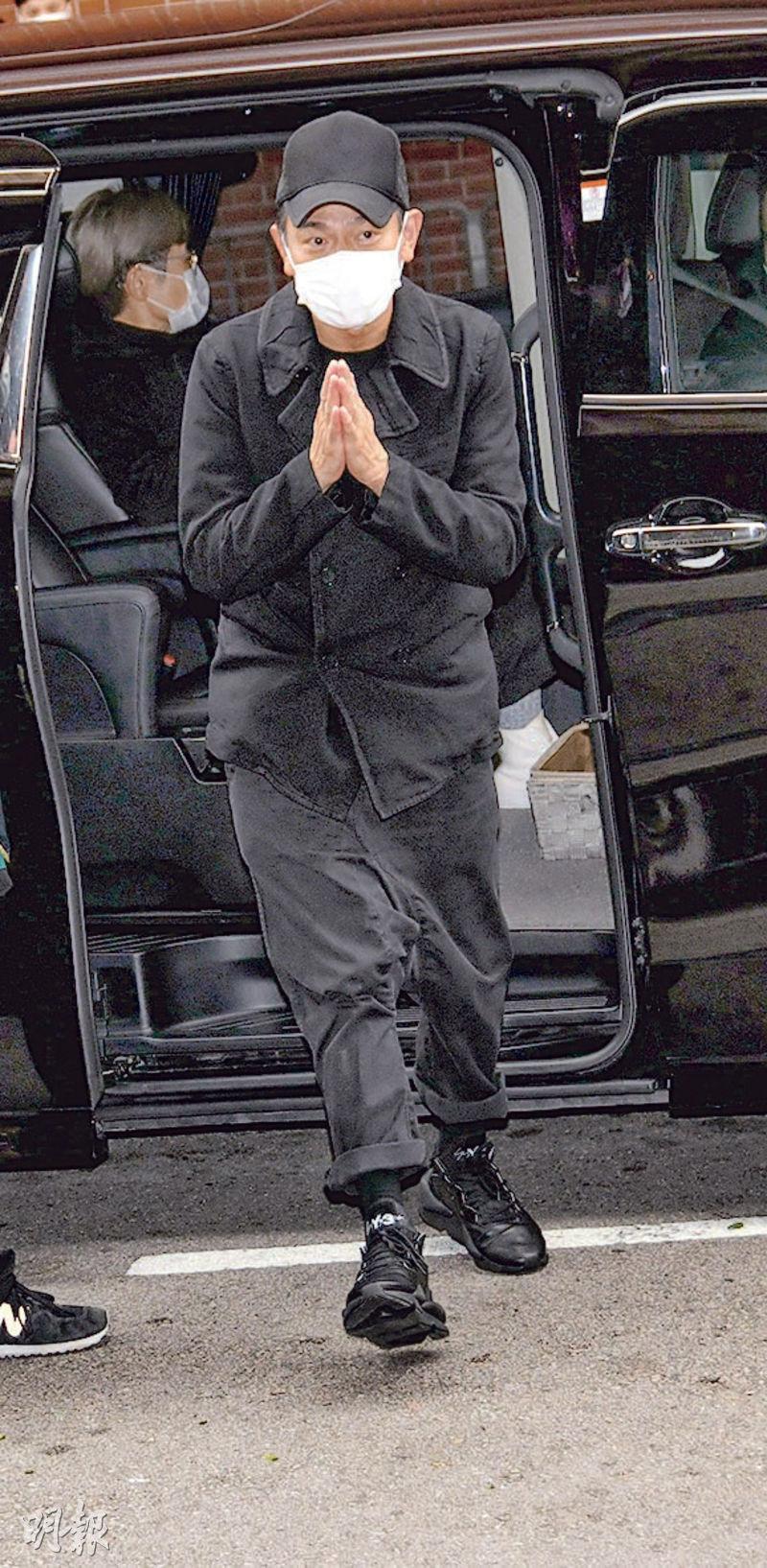 Andy Lau puts his hands together toward the media as soon as he leaves his vehicle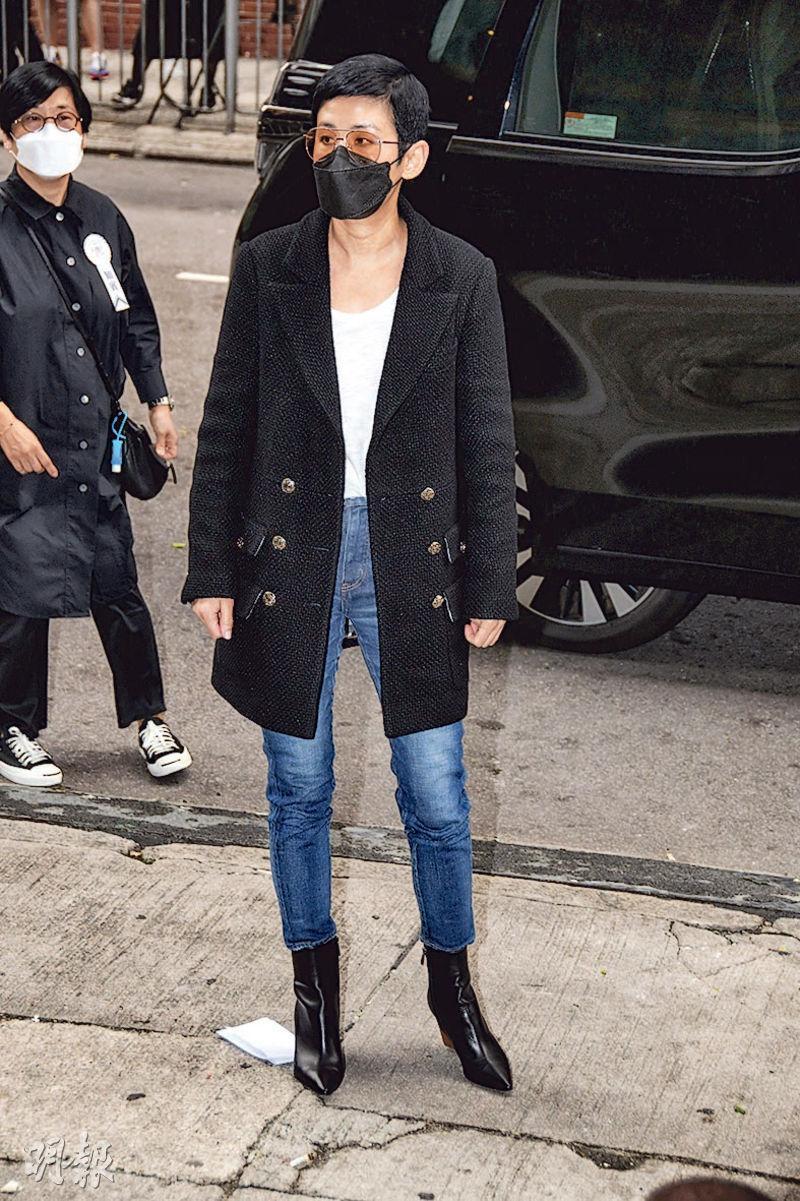 Sandra Ng says that she did not know that Ng Man Tat was ill. His passing was very sudden and she was heartbroken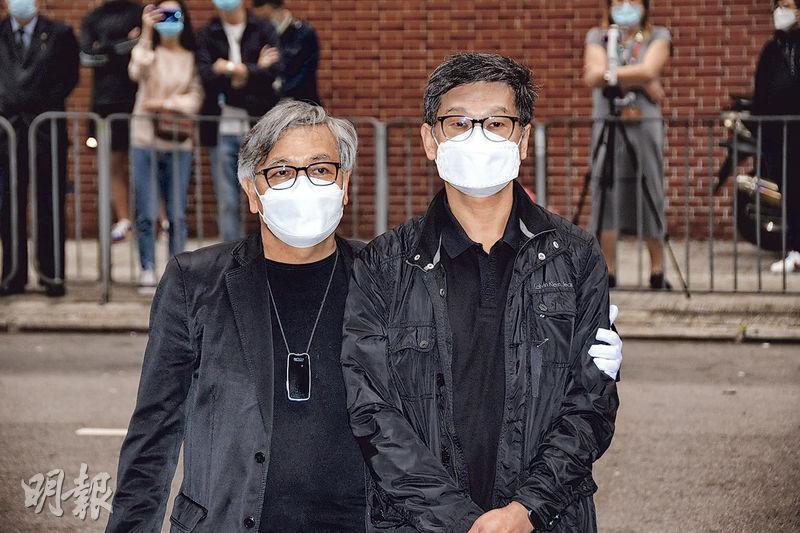 Tin Kai Man and Ng Man Tat's brother Ng Lei Tat speak to the media. Ng Lei Tat says that his brother was filial, cared about his family and was their role model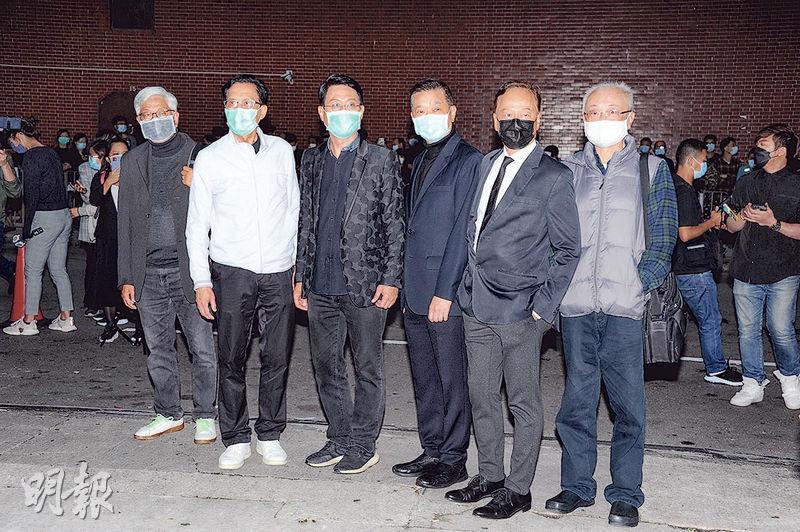 Brother Tat's 3rd TVB artist training class classmates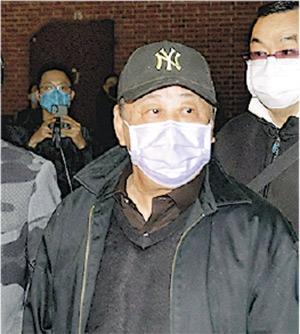 Ha Yu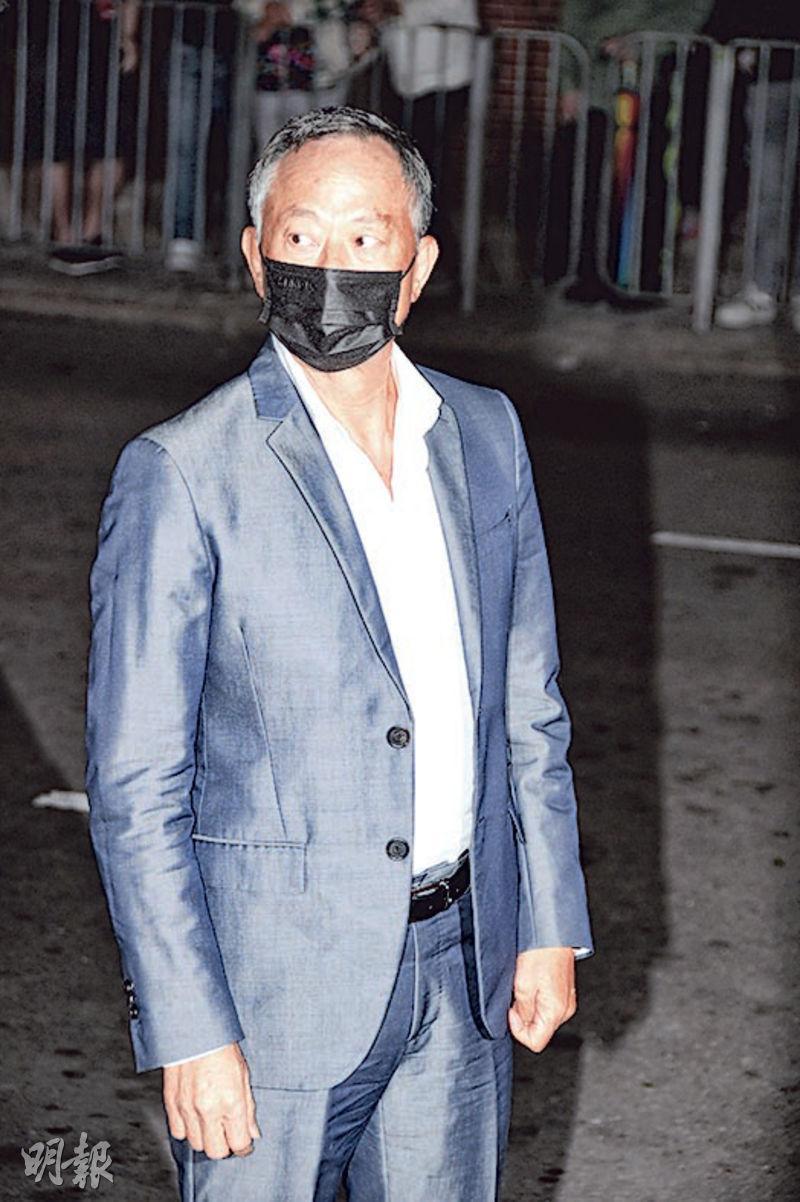 Already a colleague of Ng Man Tat since their TVB days, Johnnie To pays his respect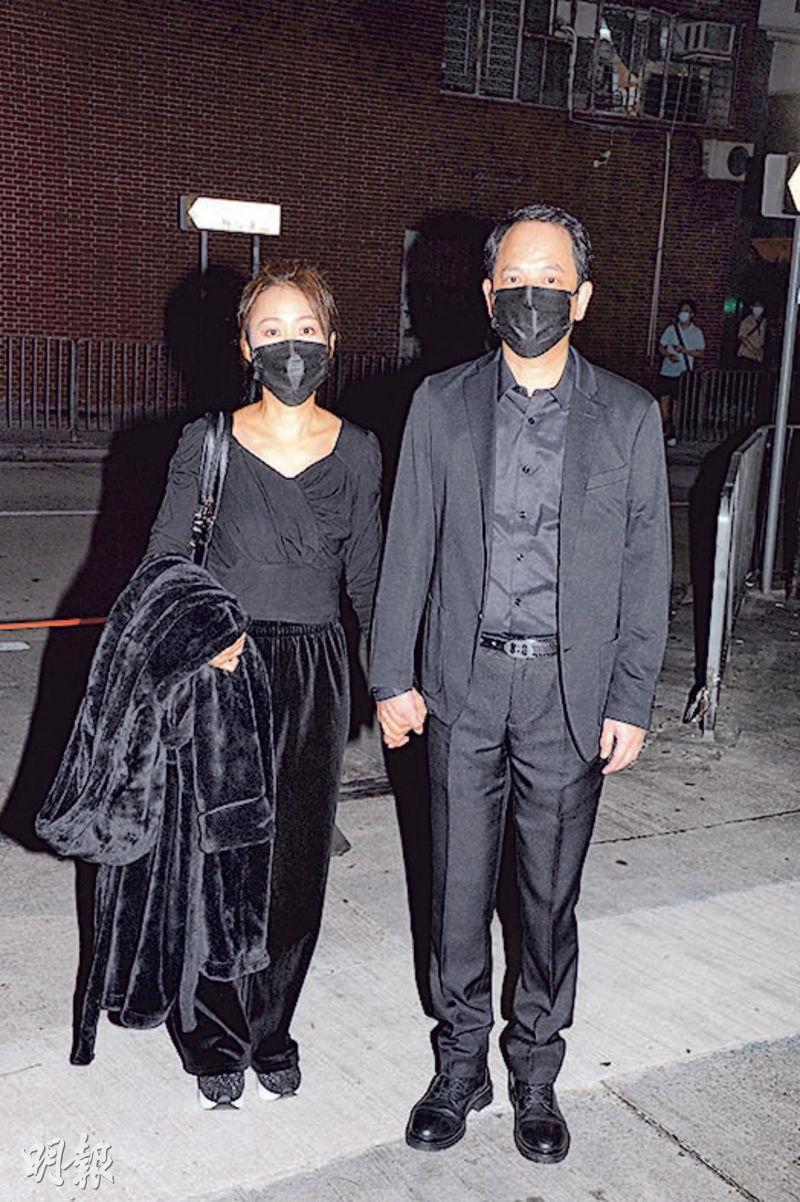 Vivien Leung and Chan Ka Fai pay respect to their TVB elder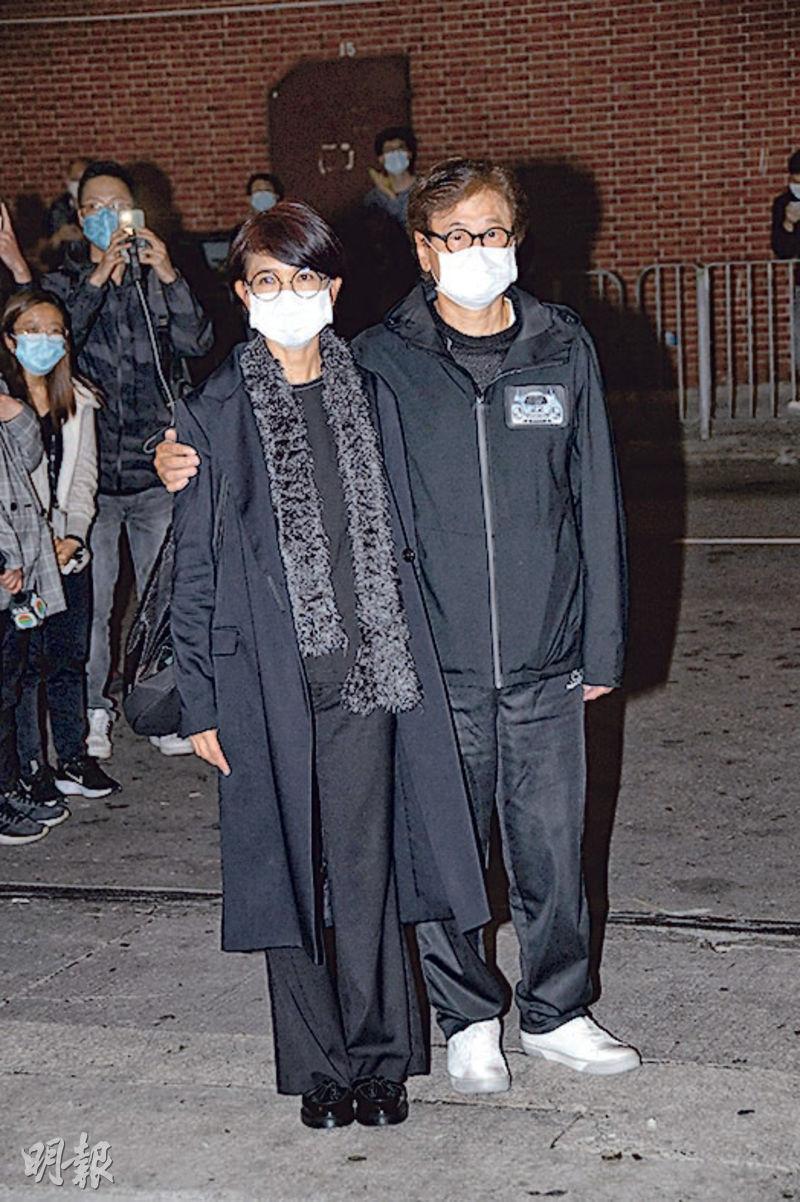 Money Lo and her husband Suen King On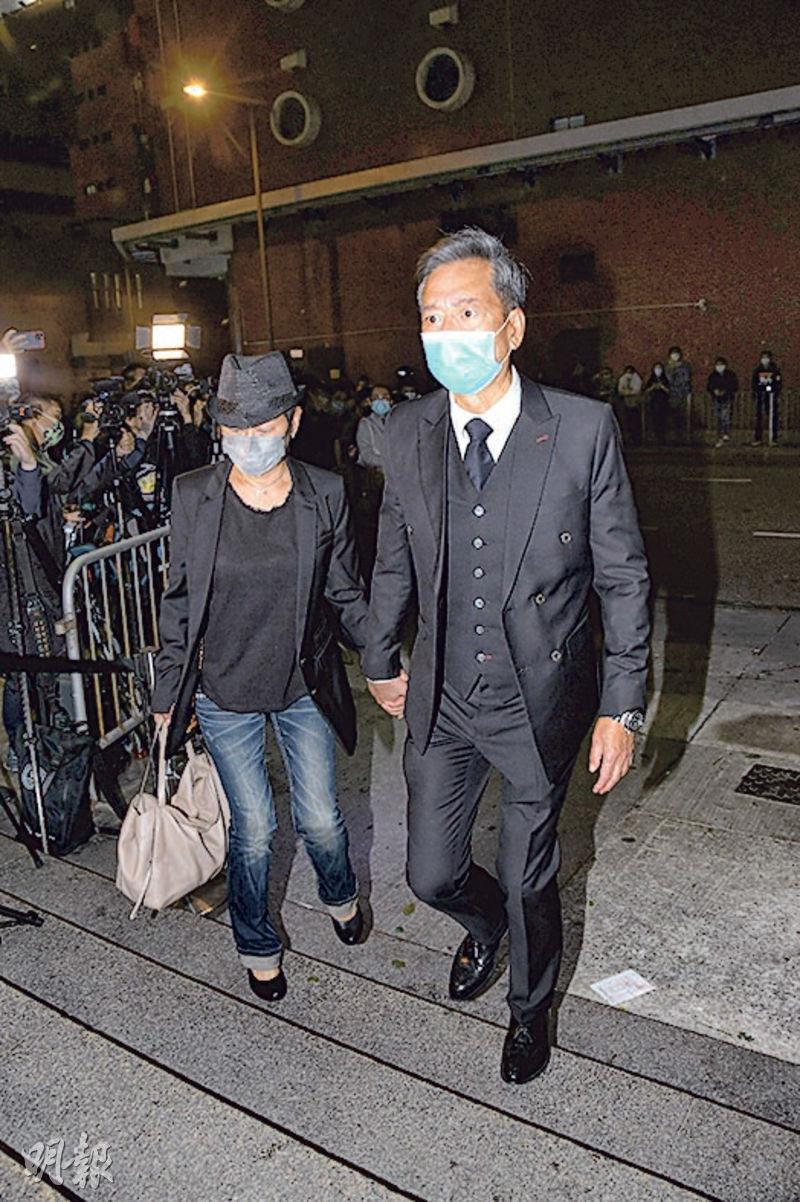 Lok Ying Kwan bid his friend farewell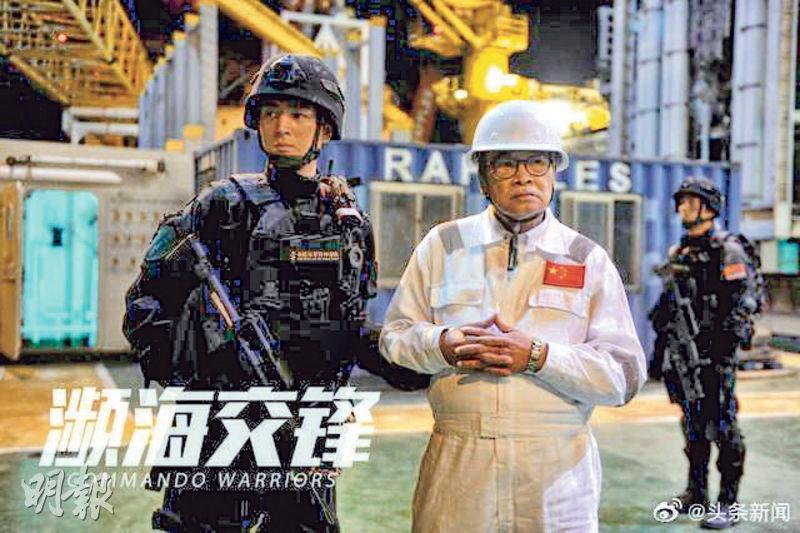 Ng Man Tat played a "patriotic scientist" in his final film COMMANDO WARRIORS
courtesy of mingpao.com
Comedy star Ng Man Tat last past from liver cancer on the 27th last month. Yesterday his services began at the Universal Funeral Parlor in Hung Hom, after today's farewell ceremony the remains will be transported to the Cape Collinson Crematorium and the family will take his ashes back to Malaysia to bring an end to his brilliant film and television life. Stephen Chow Sing Chi yesterday appeared in person to pay his respect, after staying for 9 minutes he quickly left -- bidding Brother Tat a final farewell.
Outside the hall was a large television screen that played Brother Tat's film videos. In his photo Brother Tat was in a blue suit and holding up his chin with a smile. At the center was his current wife Hou Yin Shan and their children Ng Wai Lun and Ng Chor Yu's pink and yellow heart shaped flowers. Next were his first wife Mak Lei Lei and their two daughters Hoi Yan and Hoi Yi's flowers. The floral arrangement from Chow Sing Chi was placed somewhere eye catching. Lord Sing finally arrived around 4:10 PM with his sister Chow Man Kei, causing a stir. The usually low key Lord Sing and his sister entered the hall through different entrances. Dressed in black, a mask and a cap, Lord Sing lowered his head and remained silent and solemn. He stayed for around 9 minutes and left, did not respond to any media questions. He only waved and left in a hurry.
Many artists came to respect their respects at Ng Man Tat's wake. Aside form the "golden partner" Chow Sing Chi, "Heavenly King" Andy Lau Tak Wa arrived around 4:53 PM. In a cap and a white mask he put his hands together for media photos, stayed at the hall for 13 minutes and left.
Attendees included Sandra Ng Kwan Yu, Lam Tsz Chung, Chan Wai Man, Ting Yu, Lok Ying Kwan, Suen King On and his wife Money Lo Man Yee, Ha Yu, Johnnie To Kei Fung, Tang Ying Man, Poon Sin Kei, Ng Yun Chuen, Yen Mau Keung, Mak Chung Kong, Chan Kam Kuen and others.
Ng Kwan Yu said that she had many memories of Brother Tat. "I worked with Brother Tat on many movies, he played 'Uncle Three', my father, cousin, once I had to play a mob figure and Brother Tat played my father. He asked him, the drinking game expert, to teach me. I remembered that after the cameras stopped rolling we still kept playing. At the time I was so in character that I really treated him like Papa. I really have so many memories. Lately I wanted to ask Brother Tat to work together but, but his schedule was full." Kwan Yu got teary eyed as she said numerous times that Brother Tat's passing was sudden. "I didn't know he was sick, so it's very heart breaking and sudden. I never guessed it would be so soon. I didn't attend the viewing. I wanted to save my impression of Brother Tat, everyday I would take of him."
Tang Ying Man and Brother Tat were TVB artist training class classmates. Yesterday he with Poon Sin Kei, Ng Yun Chuen, Yen Mau Keung and others 3rd training class classmates went to pay their respect. Tang Ying Man said that back then he and classmates Ng Man Tat, Chow Yun Fat, To Kei Fung and others were very young. They went skinny dipping in a Tuen Mun beach. Brother Tat also taught him drinking games. He said that he was bold. Normally he would treat them to dinner. Several times after winning several hundred thousand from horseracing, he would again take them to harbor view restaurants. When he was in the abalone business he treated everyone to abalone. Did he have anything he would like to say to Brother Tat? He said, "In 2018 (Ringo) Lam Lan Tung passed, now Brother Tat ascended too. They can meet each other up there. Ah Tung can make movies up there, and brother Tat can keep acting. Later it would be my turn to go."
Brother Tat's son Ng Wai Lun arrived at the hall with family and friends around 2:30 PM. Tin Kai Man arrived after. He revealed that Brother Tat's ashes will be transported back to Malaysia for burial. His family around 5:30 PM arranged for the media to pay their respect to Brother Tat. At the family table was Brother Tat's brothers Ng Lei Tat and Ng Hung Tat, youngest son Wai Lun and twin daughters Hoi Yan and Hoi yi. Brother Tat's current wife Hou Shan Yin did not appear in front of the media. His second wife and daughter were absent. His first wife and daughter Chor Yu were overseas and unable to attend.
With almost half a century in film and television, Brother Tat made connections everywhere and was deeply respected by colleagues. The hall was filed with flowers, from Chow Yun Fat, Jackie Chan, Alan Tam Wing Lun, Leon Lai Ming, Jacky Cheung Hok Yau, Aaron Kwok Fu Sing, Lau Tak Wa, Louis Koo Tin Lok, Donnie Yen Chi Tan, Felix Wong Yat Wa and daughter Adrian Wong Chi Ching, Julian Cheung Chi Lam and Anita Yuen Wing Yi, Miriam Yeung Chin Wa and her husband, Mr. and Mrs. Nat Chan Pak Cheung, Margie Tsang Wa Sin, Carol Cheng Yui Ling, Teresa Mo Shun Kwan and her husband, Wong Jing, Mr. and Mrs. Simon Yam Tat Wa, Mr. and Mrs. Law Tsz Yik, Adam Cheng Siu Chau, Irene Wan Bik Ha, Lee Lik Chi, Mr. and Mrs. Chin Kar Lok, Mr. and Mrs. Wong Cho Nam and other.