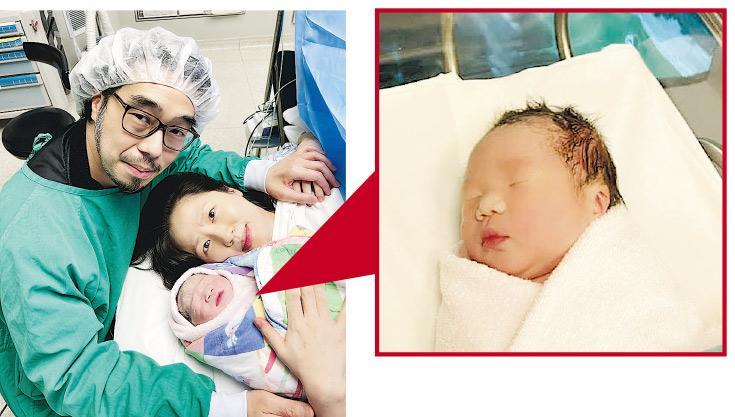 courtesy of mingpao.com
Director Roy Chow Hin Yeung and his screenwriter wife Christine To Chi Long have been married for over 6 years, with a 6 years old daughter. Yesterday they announced good news as To Chi Long gave birth to a 7 pound 7 ounce baby girl, both mother and daughter are safe.
To Chi Long was pregnancy under the pandemic but still insisted on working on the post production for the film DYNASTY WARRIORS (JUN SAM GOK MO SEUNG) and even completing a new film screenplay. On the same day she stopped her pen, eczema brought out all over her body and she could not sleep. She finally sensed how great the stress was on her. She could only relied on will power to keep going. Luckily under her husband Chow Hin Yeung's attentive care, she was able to recover and successfully have their second child.
Chow Hin Yeung happily shared the joy on social media after becoming a father a second time. He said that from his wife To Chi Long he saw the meaning of the word "perseverance"; he said that his wife's pregnancy was considered high age. Because of her belly she could not sit for long. She would rather stand and write, used straps to carry her belly and tied the straps to the wall as she insisted on finishing her new film's script. He praised To Chi Long had no packaging, no boasting, disliked making extra expressions, and despised complaining the most.
Chow Hin Yeung prayed for his wife and daughters' health and safety, happiness and joy. When his wife gave birth, he accompanied her the entire way. The nurse said that he was brave.