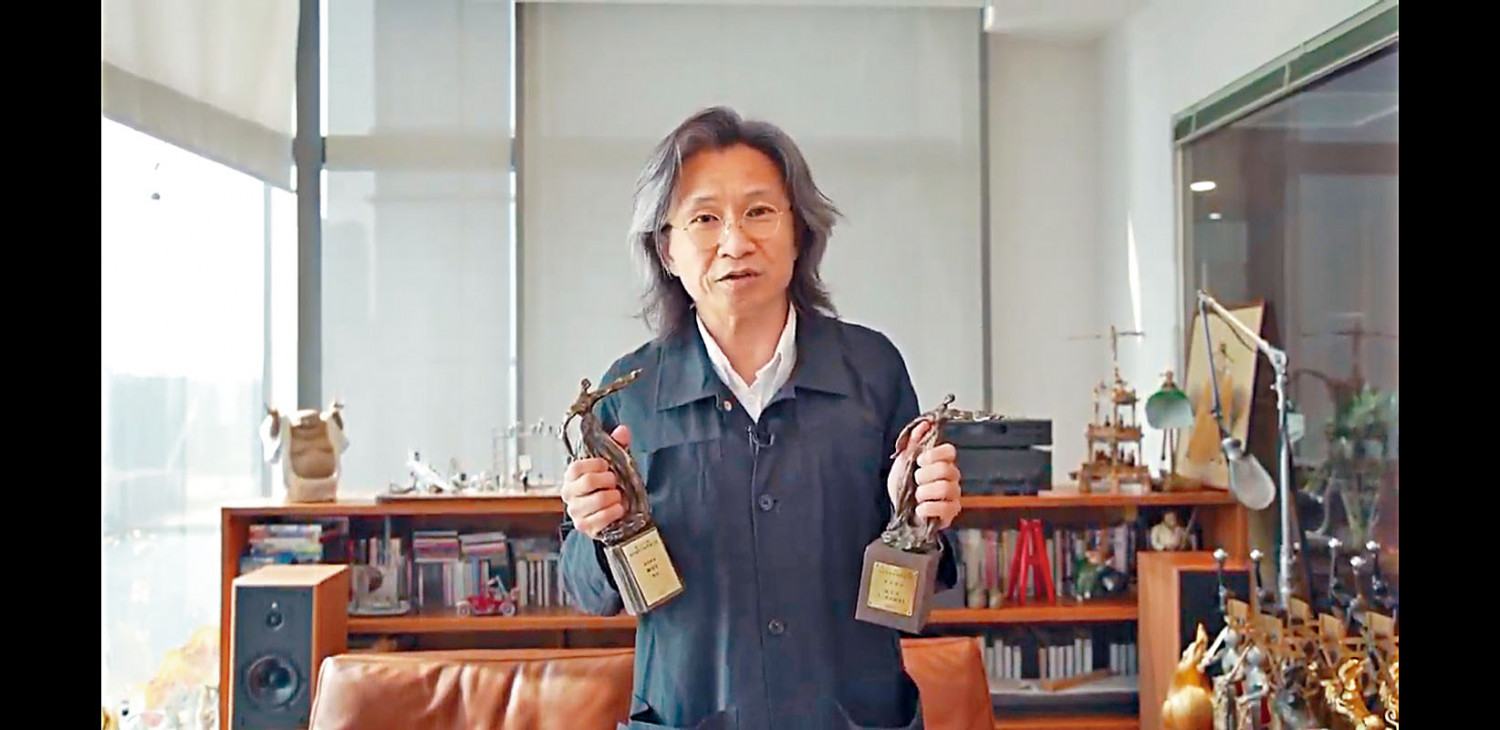 Peter Chan jokes that the Society would present an award to him when he is completely mentally unprepared.
courtesy of singtao.com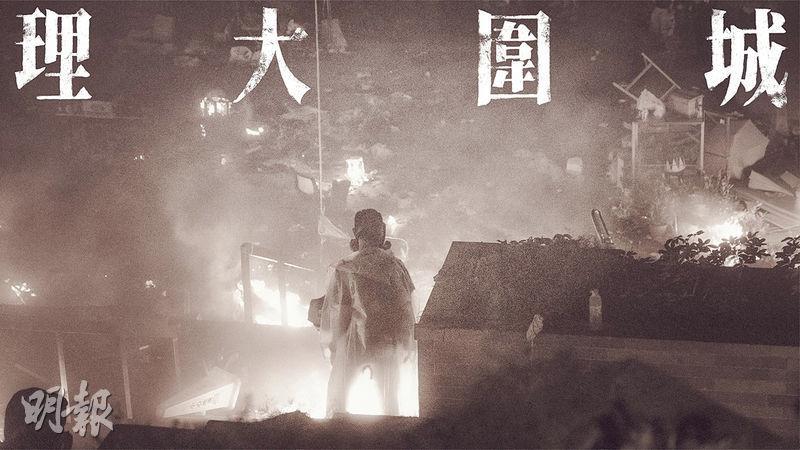 INSIDE THE RED BRICK WALL documents an important chapter in the 2019 anti legislation row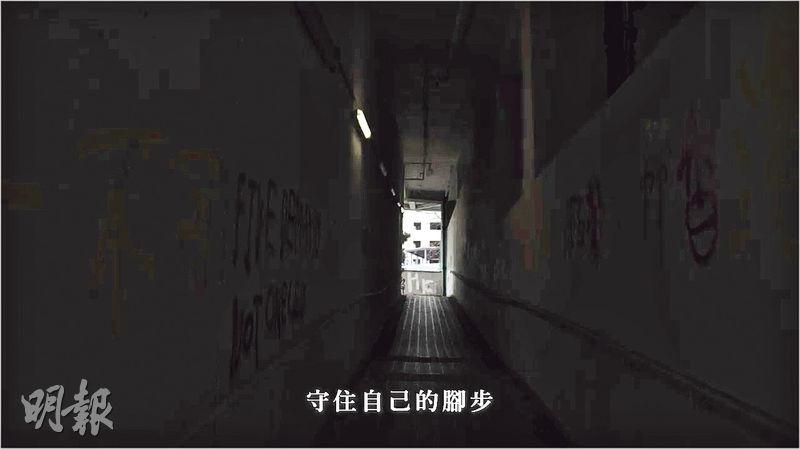 "The Hong Kong documentary worker" only provided sound in their speech and a photo of an exit
Gong Li with LEAP wins Best Actress, but because she is not in Hong Kong, Best Director Peter Chan accepts the award on her behalf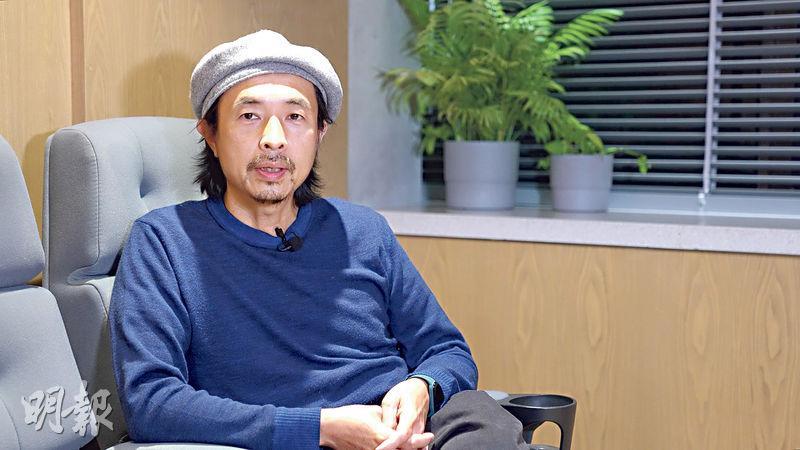 Man Lim Chung's documentary KEEP ROLLING is one of the recommended films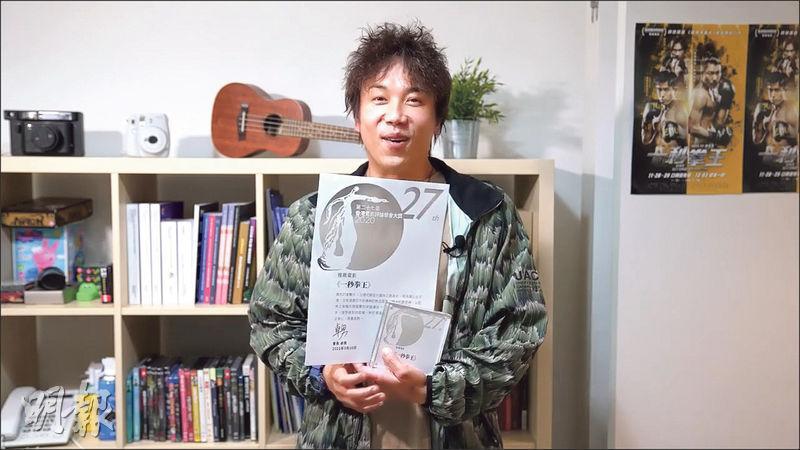 The Chiu Sin Hang directed ONE SECOND CHAMPION is one of the recommended films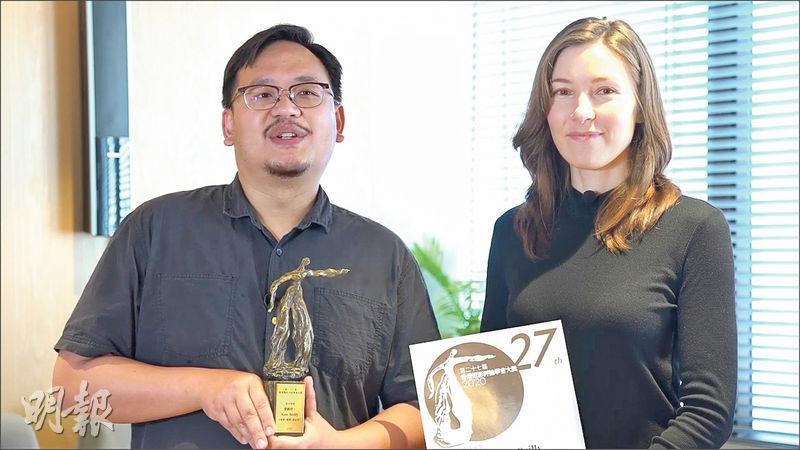 Leung Ming Kai and Kate Reilly wins Best Screenplay with MEMORIES TO CHOKE ON, DRINKS TO WASH THEM DOWN
courtesy of mingpao.com
The 27th Hong Kong Film Critic Society Award yesterday took place online. Peter Chan Ho Sun with LEAP won Best Director. The film's actress Gong Li won Best Actress. Leung Ming Kai, Kate Reilly with MEMORIES TO CHOKE ON, DRINKS TO WASH THEM DOWN received Best Screenplay. No Best Actor award was presented. INSIDE THE RED BRICK WALL won Best Film. Recommended films included KEEP ROLLING (HO HO PAK DIN YING), MEMORIES TO CHOKE ON, DRINKS TO WASH THEM DOWN, 3CM, LEAP, and ONE SECOND CHAMPION.
"Best Director" Chan Ho Sun said that every time the Society would present the award to him when he was not mentally prepared at all. Last time was for THREE: GOING HOME 18 years. He thanked all the film critics of Hong Kong. Since he got into the business they have always paid attention to him. In addition he also accepted Gong Li's award on her behalf, saying that she through a long distance call wanted to thank all the film critics at the Film Critic Society, and all Hong Kong film viewers. The ONE SECOND CHAMPION director Chiu Sin Hang said that it was his second film as the director. He would keep working hard and hope that everyone would continue to support Hong Kong film.
The Hong Kong Film Critic Society Award winner parade will take place between March 15th and 21st at the Golden Scene cinema as the 6 award winning films will be screened. After each show a 15 minute question and answer segment with film critics would take place. Tickets were already on sale on the HKMovie App yesterday.
INSIDE THE RED BRICK WALL originally had one show at 8PM on March 15th. Due to the overwhelming response, it was sold out very quickly after tickets went on sale yesterday morning. A 9:30 show has been added for March 21st and tickets will go on sale tomorrow (the 12th) a the Golden Scene Cinema box office. Due to the overwhelming demand, the system would be under repair. Thus the additional show would not have online ticket sale. Anyone interested should go to the cinema at 10:30 AM tomorrow to purchase tickets. Each person is limited to two tickets only.
THE 27TH HONG KONG FILM CRITIC SOCIETY AWARDS
https://www.filmcritics.org.hk/index.php/node/2842
BEST FILM
INSIDE THE RED BRICK WALL
BEST DIRECTOR
Peter Chan (LEAP)
BEST SCREENPLAY
Leung Ming Kai, Kate Reilly (MEMORIES TO CHOKE DOWN, DRINKS TO WASH THEM DOWN)
BEST ACTRESS
Gong Li (LEAP)
BEST ACTOR
None
RECOMMENDED FILMS
ONE SECOND CHAMPION
KEEP ROLLING
MEMORIES TO CHOKE ON, DRINKS TO WASH THEM DOWN
3CM
LEAP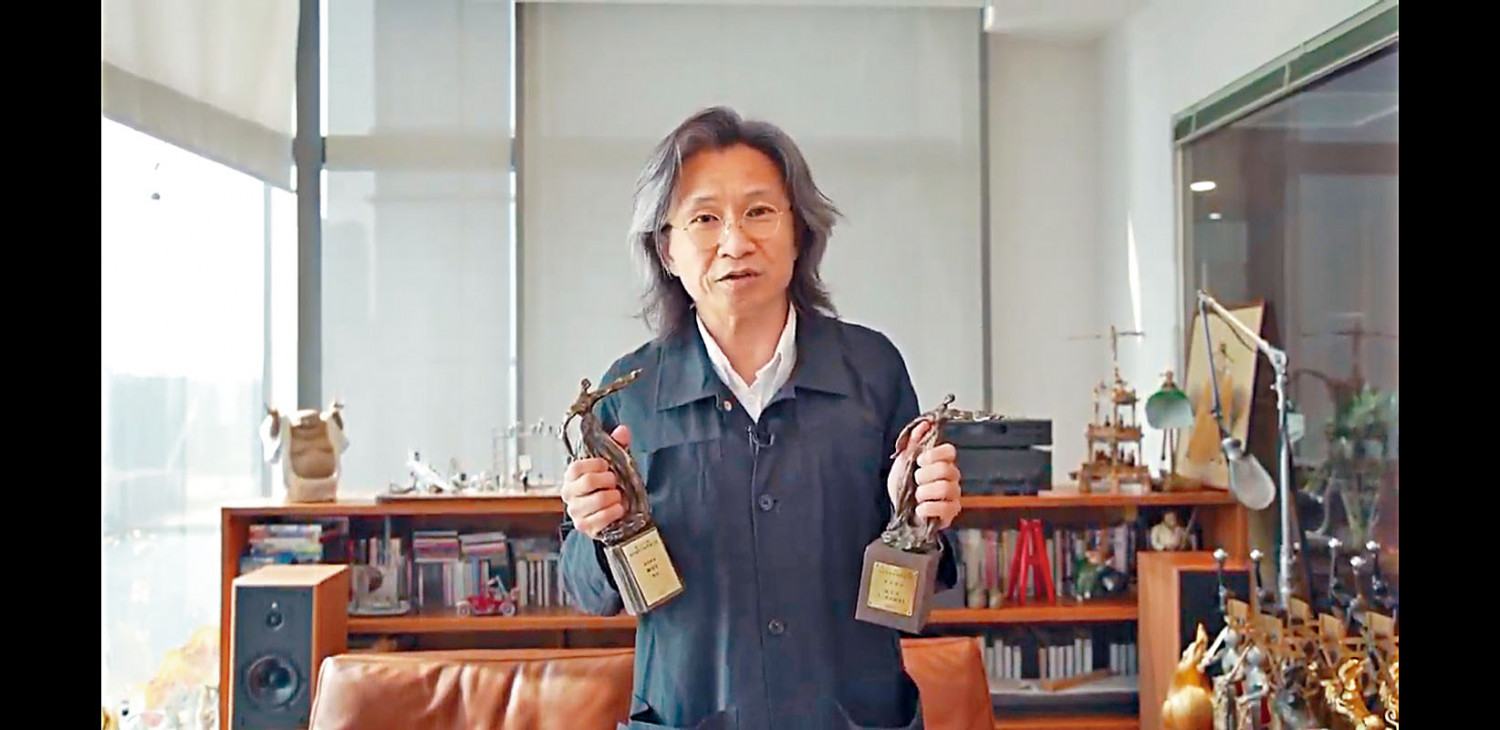 Peter Chan jokes that the Society would present an award to him when he is completely mentally unprepared.
courtesy of singtao.com