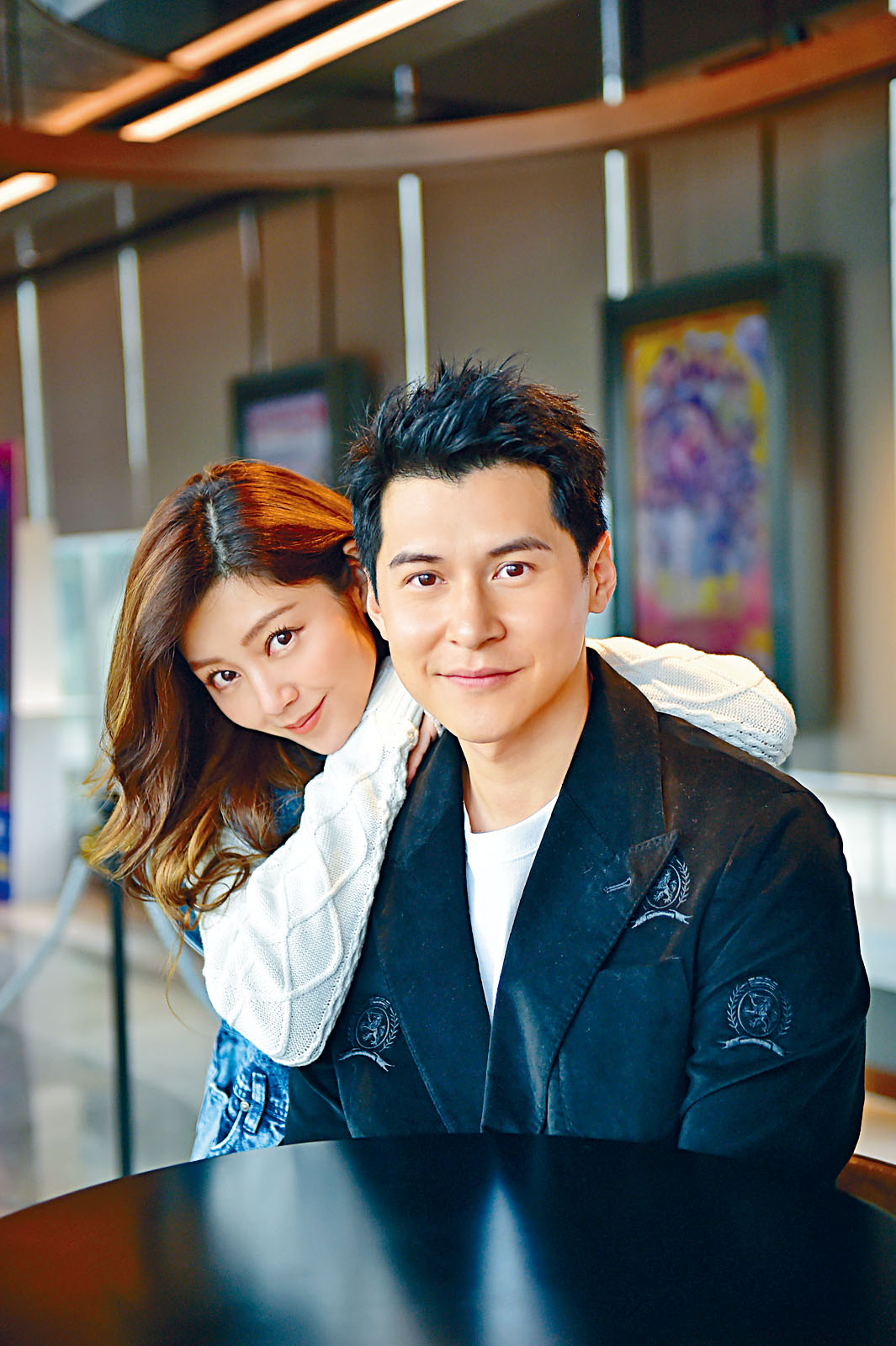 courtesy of singtao.com
Michelle Wai and Carlos Chan play a couple on screen and are good friends off screens
The READY OR KNOT cast appears at a preview screening
courtesy of on.cc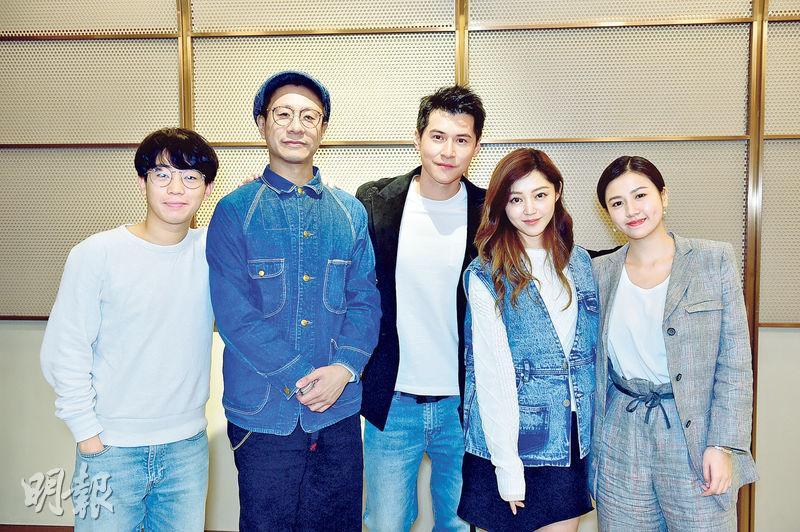 Kaki Sham, Chu Pak Hong, Carlos Chan, Michelle Wai and Renci Yeung get audience reaction to READY OR KNOT
courtesy of mingpao.com
Emperor Motion Pictures and One Cool Film teamed up to produce and distribute 10 Hong Kong films. The first shot was the Anselm Chan Mou Yin directed, Carlso Chan Ka Lok, Michelle Wai Sze Nga, Hedwig Tam Sin Yin, Chu Pak Hong, Kaki Sham, Renci Yeung Si Wing starred romantic comedy READY OR KNOT (BUK YUT SING FUN), which would open on April 1st for the Easter and the Ching Ming Festival golden slot. Earlier preview screenings were held, its actors and directors appeared at the cinema to thank the audience for the support.
READY OR KNOT in March would have many preview screenings, some even received titles like "Brothers screenings" (for male viewers), "Sisters screenings" (for female viewers), and "Sports fan screenings" (for sports fans). Launched first were the "Brothers" and "Sisters" screenings, the audience of which had raves across the board. A male viewer praised the film's light hearted approach in reflecting the current martial situation, while a female viewer admitted that she related to the film very much. She and her former boyfriend broke up when they were unable to reach a mutual understanding on the question of marriage. Thus when she saw Susan Shaw Yam Yam and Michelle Wai Sze Nga's rooftop chat, she was moved to tears. Wai Sze Nga heard what this female viewer shared and recalled getting choked up when she shot this scene. "This scene was very memorable for me, when I read the script I already had a great feeling about it......" Her eyes were already all red at this point, so you could imagine how in character she was.
In the film, Wai Sze Nga kept trying to force her boyfriend of 5 years Carlos Chan Ka Lok to marry her. In real life, she joked it was just the opposite. "The character and I aren't alike at all. I don't dare to get married, instead Ka Lok really wants to get married!" Ka Lok admitted, "I am still full of fantasy for marriage, I don't understand why everyone would be so dark about it. Adults of a certain age would probably do it. If I find the right person and have the chance I would get married, I see many people's married lives are rather perfect!"
In the film Chu Pak Hong cheated behind his onscreen wife Hedwig Tam Sin Yin's back. Ka Lok praised Chu Hong's acting and described him as making the sacrifice for art. "When viewers see a character, they often would feel he is exactly the same in real life. Chu Hong's performance this time is so successful, wouldn't it be a very big sacrifice?"
Doubling the happiness recently as he became a husband and a father, Kaki Sham was very pleased with the married life. "Before making this movie, I already planned to marry. For the event I prepared for a year. After the director analyzed this story with me, I finally felt that marriage was a good thing. The most important would be finding the right person!"