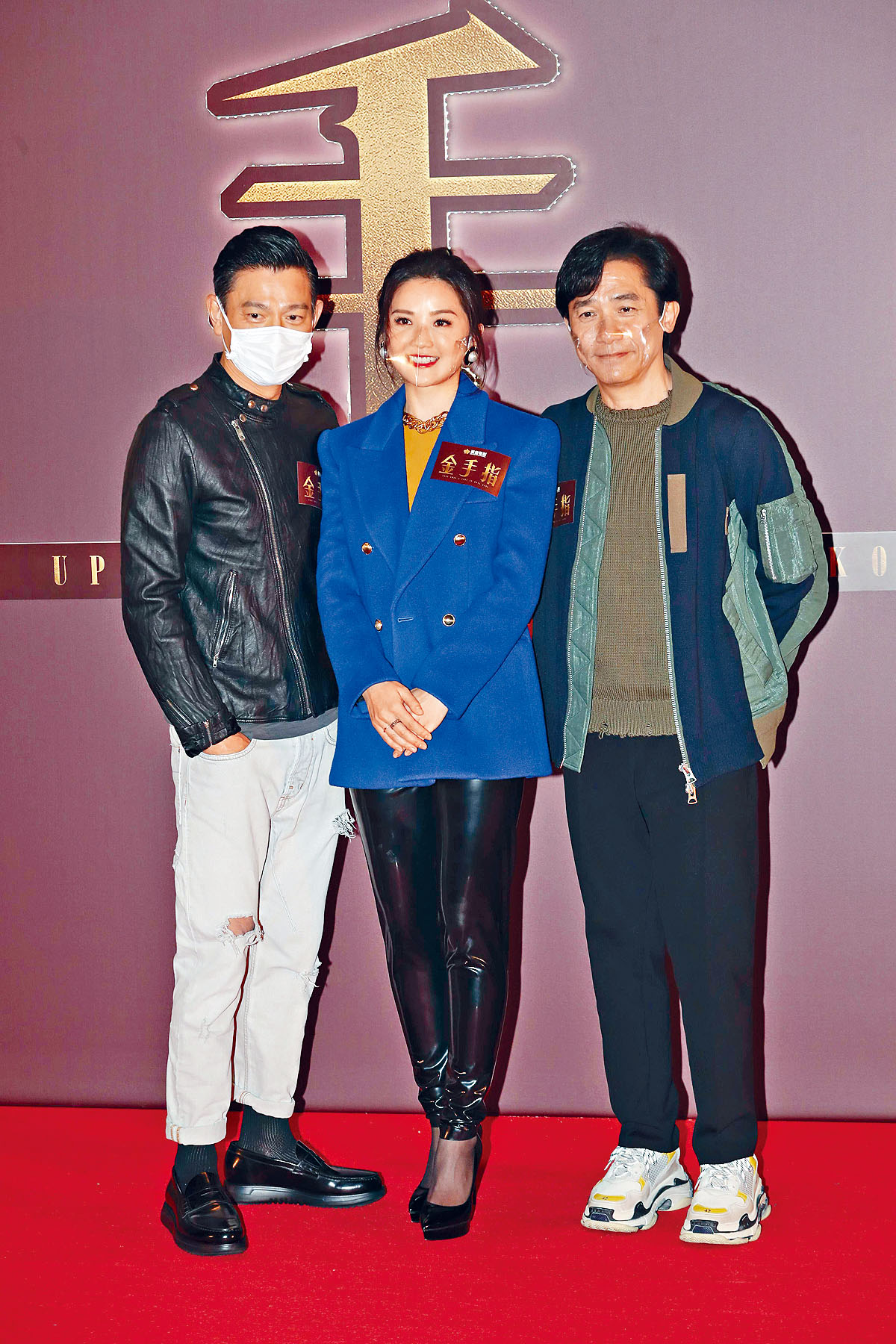 courtesy of singtao.com
Emperor Motion Pictures invested heavily on the new film production ONCE UPON A TIME IN HONG KONG (GUM SAU JI) and invited two Best Actors Andy Lau Tak Wa and Tony Leung Chiu Wai to team with Charlene Choi Cheuk. Since its production began ONCE has been kept confidential, even actors remained tight lipped; but actually for realism the team spared no expense and constructed a 80s set, the 7 figure production location has been officially revealed!
The Leung Chiu Wai, Lau Tak Wa, Choi Cheuk Yin, Simon Yam Tat Wa, and Alex Fong Chung Shun starred Emperor Motion Pictures' new film ONCE UPON A TIME IN HONG KONG (GUM SAU JI) earlier held a press conference to announce its ensemble and even revealed its HK$ 350 million production investment, a new high for Hong Kong film investment amount! As the industry was under the pandemic's mercy, ONCE UPON A TIME IN HONG KONG was seen as a shot of confidence into the film industry.
The team however has done everything to keep the production under wraps, no actor made any mention about the performance. Everyone seemingly wanted to keep the mystery of the film! However actually ONCE UPON A TIME IN HONG KONG has already begun its production. Lau Tak Wa and Leung Chiu Wai's reunion after 20 years became the focus of the entire city. In order for the production to take place successfully and to ensure the health of the actors under the pandemic, the production details have been rather low key and never exposed.
One of the locations was the Lei King Wan pet park in Quarry Bay, which was already surrounded by tarps. Pedestrians could only walk around outside the park. Reportedly the team has already rented the park for location for a substantial amount, and spared no expense by investing 7 figures to construct an 80s set. At the location was a two story tall construction that had past Hong Kong nostalgia. Inside the location were many nostalgic noodle stalls and fruit stalls, as well as many vehicles of yesteryear, even a MTR station. ONCE UPON A TIME IN HONG KONG's director Felix Chong Man Keung even revealed that this film just the set construction and actor salary already cost over HK$ 100 million. As for the story so far Wai Jai has only been revealed as the "villain". Reportedly the new film took place between the 70s and the 80s, using the as the "Carrian Group case" blue print. The story would depict a Hong Kong publicly traded company in a few short years from its rise to its bankruptcy. The rest of the content has been an absolute mystery!
Lead actress Ah Sa although often updated her social media that she was busy with work, she never talked about the production progress or news.