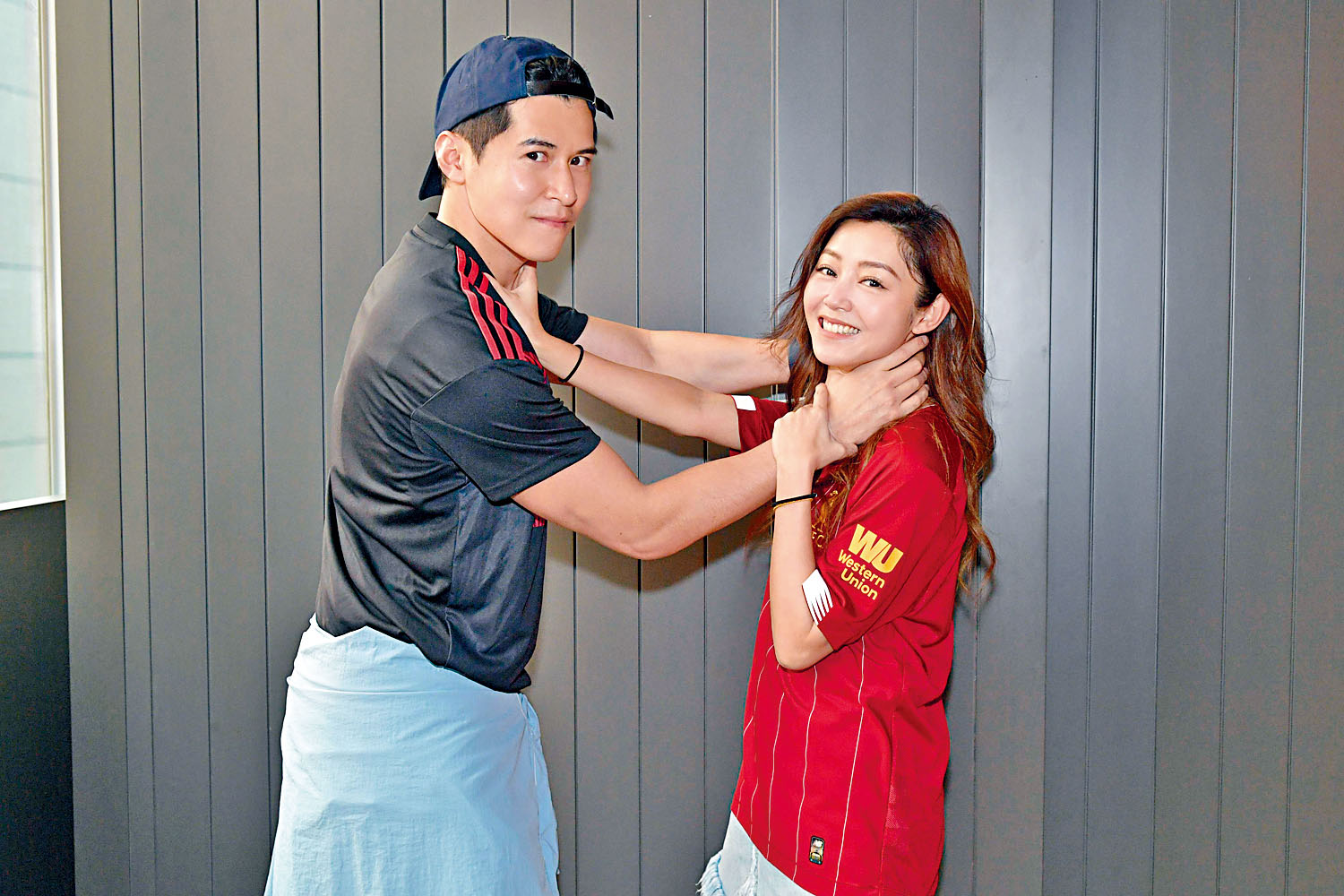 Sports fans Carlos Chan and Michelle Wai are at war
courtesy of singtao.com
courtesy of on.cc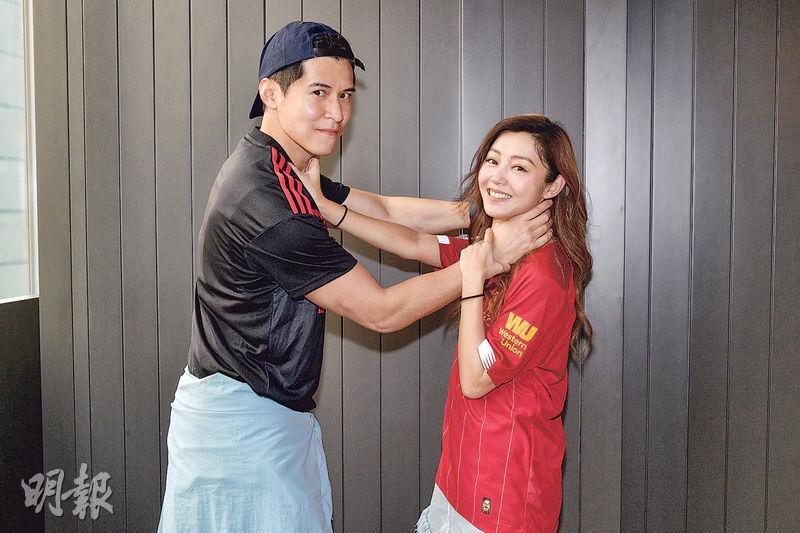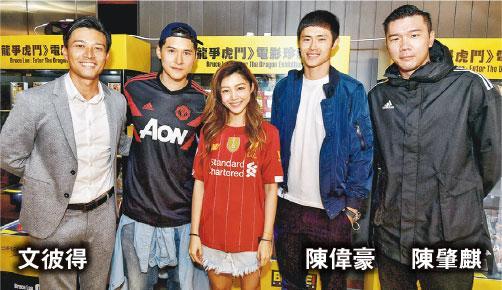 Local sports stars Peter Man (left) , Chan Wai Ho (second right) and Chan Siu Ki (right) support the film
courtesy of mingpao.com
The romantic comedy READY OR KNOT (BUT YUT SING FUN) recently held an unique "sports fan" preview screening. Sports fans wore their favorite teams' uniforms in support. The atmosphere was enthusiastic. Having been a fan of Man U for many years, Carlos Chan Ka Lok of course was no example. He not only wore his team's jersey but also teamed up with Kaki Sham to impersonate stars Bruno, Pogba and Lingard's trademark score celebrations; on the other hand, Michelle Wai was dressed in Liverpool jersey calmly opposed the active Ka Lok with her beauty.
Director Anselm Chan Mou Yin explained the two English Premier League rivals' delicate relationship with READY OR KNOT. "READY OR KNOT was based on a real story. I knew a couple, he was a Man U fan and she was a Liverpool fan. They went from being total opposites to being together in the end. Each had to give up a lot. I wanted to write about this relationship and put it on the silver screen."
In the film Kai and Ho Yi because of their respectively support for Man U and Liverpool had a minor row, but at the same time it also became a memory that neither could erase; Ka Lok made it known that he too was a loyal Man u fan. Director Chan however kept challenging his bottom line and created a lot of spark and comedy spots. Ka Lok joked, "The director kept putting in dialogue that degrades Man U, which I personally objected to very much. I even thought about turning down the film because of those words....." Michelle added, "Is it because the salary is too high, you decide to keep working?" Ka Lok replied, "Honestly, the salary isn't too high; but in the end I compromised because the script truly too well written. In addition it is a Hong Kong film, I have to support it! The only thing I insist against doing, even though the director has suggested it, is for me to wear a Liverpool jersey. I really can't!"